My little tomato babies are really starting to take off!! I'm like a proud mama duck watching her little eggs hatch. There's something
so
satisfying about watching tiny little seeds from an envelope grow into baby plants. This year we've got lots of varieties of heirlooms to choose from: Red Zebra, Drubza, Black Krim, Big Red, Silvery Fir, Pearson, Super Sioux, Besser, Mule Team, Rutgers, Tigerella, & Thessaloniki! That's a LOT of BLTs!!!
Luckily, I'm not the only girl in the 'hood who is into gardening, and that's a good thing, since I have about 100 tomato plants, and only room to actually plant about 8 or so!! Somebody got just a little carried away, I think. My friends Jess & Anne are going to be happy to take some off my hands, and anyone else is welcome to dip into the supply as well! There are plenty to share! And there's nothing like a good heirloom tomato!
Turns out though, that my heirloom "babies" are not the only thing growing around here...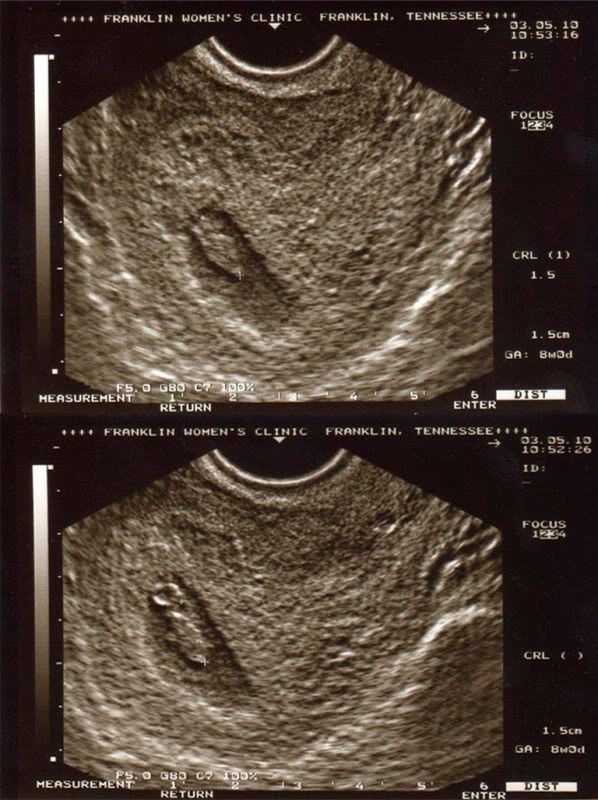 Yep!! We're going to be PARENTS! Making a reference to myself as a parent still seems like a totally foreign concept! We're more than thrilled! We've been about to burst for the last few weeks, but wanted to wait until we hit the 12 week mark to really let the secret out. Our families have known for about a month or so. Will's family is thrilled, especially since Will is the middle of 5 children and this will be the first grandchild! My family is pretty darn excited too. When we showed my parents the ultrasound pictures the night we told them, my dad said, "Wow, it looks like a crawfish!" , which of course, I couldn't really argue with!!
We had our 12 week appointment today, and our little "pip's" heartbeat was a healthy 168 beats/minute. The first couple of months were full of the typical nausea and fatigue, but hitting the 2nd trimester, plus lots of healthy sunshine have really done a lot for me! We can expect our little delivery around mid-October!
Will & I talk all the time about what kind of parents we'll be, how our kid will turn out, etc... Of course, there's no way to really know any of those things until the time is here, and we figure that he/she will take the lead on teaching us how things are supposed to go down. The one thing we're pretty sure about, is that before our kid has really been fully immersed into what the "normal" accent for these parts is, what he/she will pick up will be a combination of mine & Will's dialect.
THAT
should be an interesting accent!! Proper English meets deep South. I can just hear it now. "Bloody hell, y'all, I'm knackered".... This should be good!!
So we're starting out the biggest adventure of our lives, and the world as we know it is about to seriously change! I couldn't ask for a better person to be experiencing this with, and can't wait to get started!!!