The last couple of weeks have been pretty busy around the Zuill/Bowden household. Busy in a very good way though! So probably the biggest event of late is something that I'm sure is wildly anticipated by Brits worldwide. Well, at least it's wildly anticipated by Brits in THIS house. MULE DAY!! I've lived within 30 miles of Mule Day festivities my entire life, but successfully managed to avoid it. I was like my native Memphis-dwelling friend, David, who proudly has never been to Graceland. Well, last year my successful avoidance was brought to a screeching halt, when I let a silly, charming Brit with a persuasive accent convince me to go. You think I'm ever going to be able to get out of going now? Nope, you're right. However, this year it probably wasn't too hard for him to convince me: Pregnant woman, funnel cake, and kettle corn? OK, I'm in...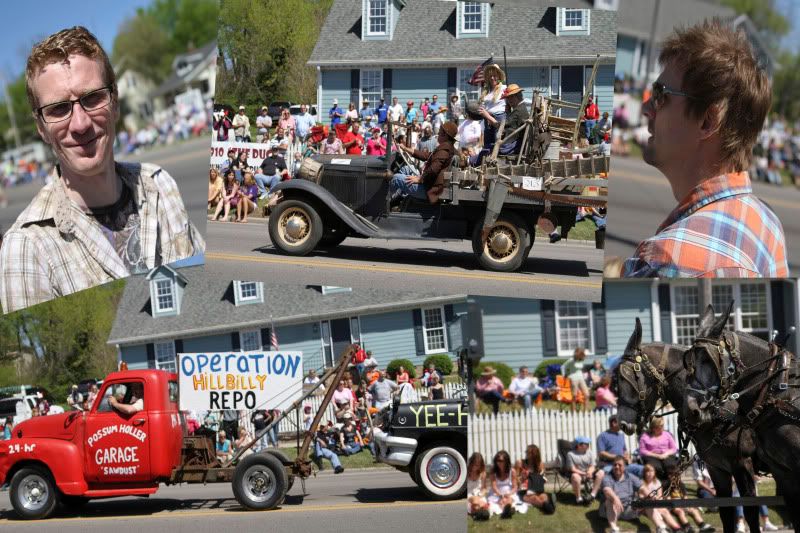 Once we managed to untangle ourselves from the depths of country boy celebration and manure-tainted air, the Brit & I headed down to Giles County to hang out and have dinner with my family. The weather was gorgeous, so we all hung out around the pond, watched my brother do a little fishing, and had some bubble blowing time. The adults enjoyed it every bit as much as the kids~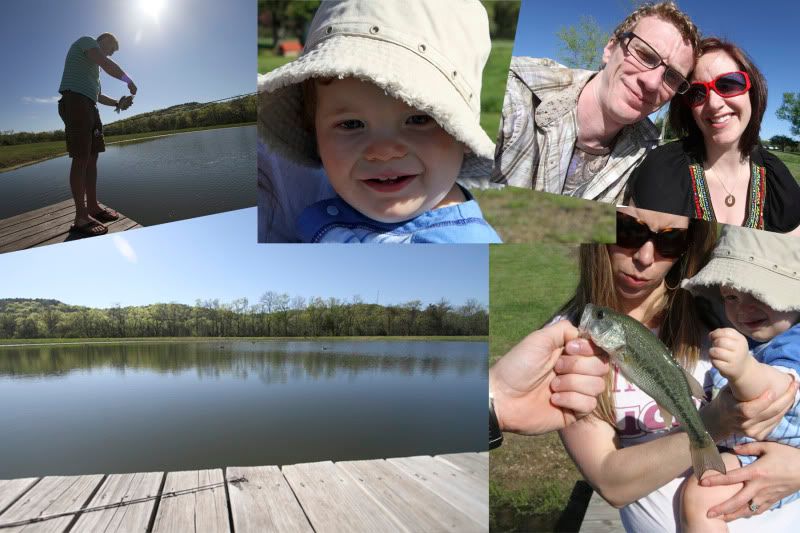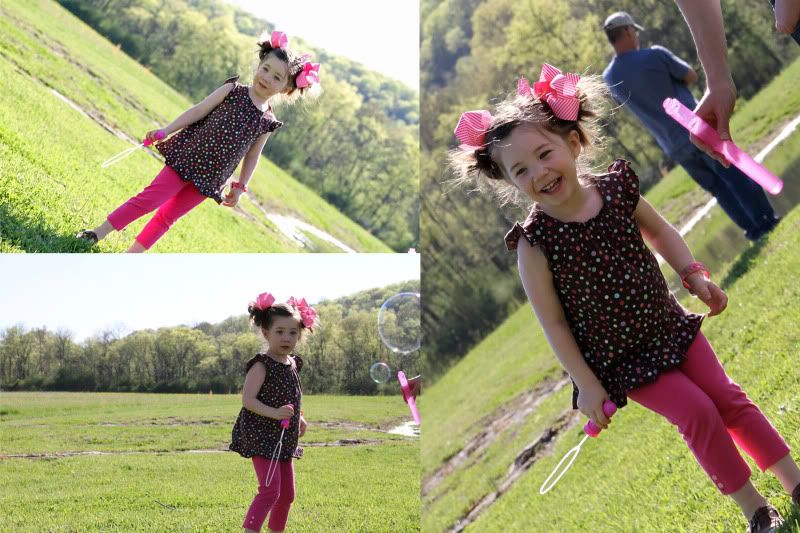 Now that the weather is nicer, it really has shifted my attention to things on the outside of our house. Of course, warmer weather and sunshine make me think about one thing in particular...tomatoes!! Last year I grew my tomatoes in large pots on our patio. This year we are stepping it up a little bit. We have a spot beside our patio where we've had trouble growing grass, so we devised another use for it. With the help of one of our friends/neighbor/contractor (this is one handy guy to know!), this is what we came up with: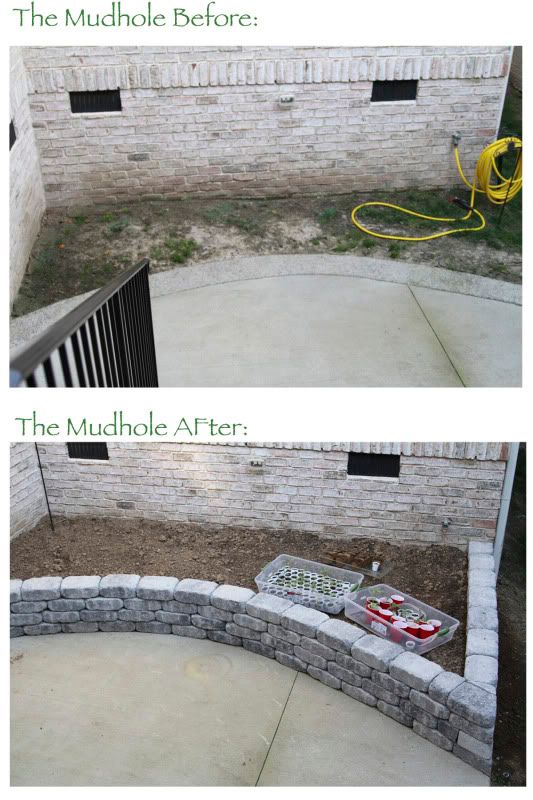 I'm very happy with the results, and will be even more happy when I'm able to put these puppies in there:
The tomato plants are coming along pretty well! A few of them are looking a little leggy, but overall, I'm pleased! And so happy to have some good friends to share them with!
Lately, I've been on a quest to take pictures of any & every kid I can get within range of. Portraits are my biggest weakness, and I've got to improve my skills before the Baby Brit gets here in October. Yesterday was another beautiful day here, so it was the perfect opportunity to pack up the 7D and tag along to the park with Robyn and the kids!
Oh, and there was one other thing we did over the weekend... We had a photo shoot with Sarah Gilliam at Stones River Battlefield in Murfreesboro. Somebody definitely ordered perfect weather for the day. The photographer wasn't too shabby either :)
Plus, we got to meet Jack, Sarah's adorable son. Lucky she kept a close eye on him, or I might have tried to sneak him back to Thompson's Station!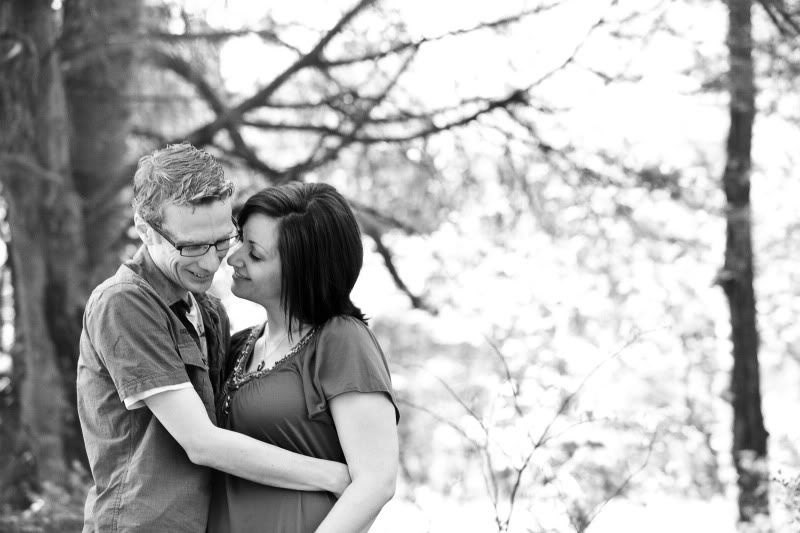 Didn't she do a great job? These are just a few of the beautiful shots that she got that day! I can't wait until our next photo shoot with her. Good thing the girl has a wide angle lens, because somebody will sporting a rather large baby bump when that time comes!!