So~ Will & I have a program on my iPhone that we've been using to track the pregnancy and the development of our little pip. Yesterday we were 14 weeks along. Today we're 14 weeks & 1 day. When you complete a week during the pregnancy, and then begin the next week of it (as we have today) the "size" of the fetus on the app increases. Our baby always "grows" to the next stage on Friday nights, because that's when our "pregnancy week" flips to the next one. When we first started using the app, about a week after we knew I was pregnant, Baby Brit was the side of a poppy seed. He/she has progressed through an entire range of foods since then: blueberry, raspberry, shrimp, prune, plum, and last week he/she was the size of a lemon. This is the food for today: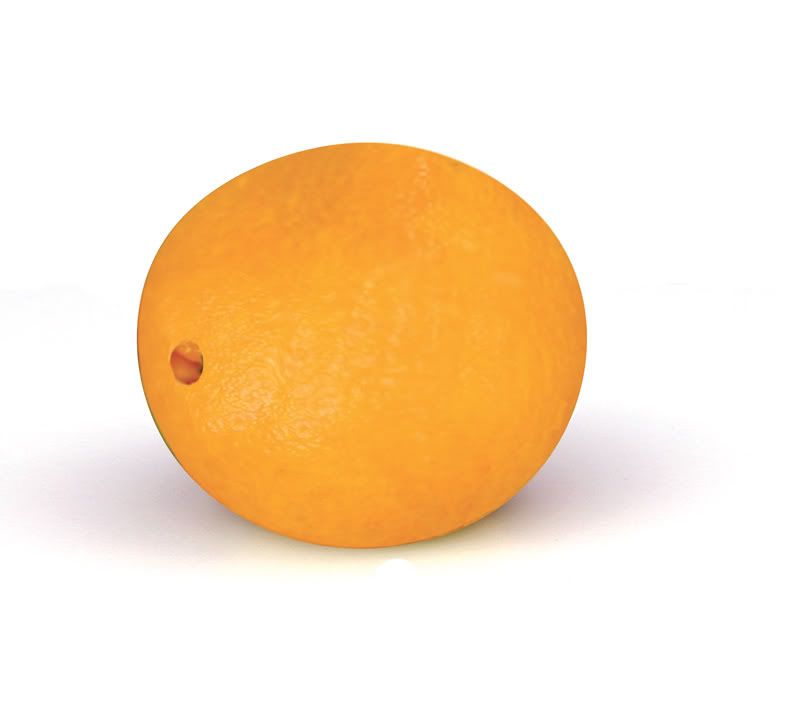 Today, Baby Brit is the size of a navel orange. Not a Valencia. Not a blood orange. A navel orange. The writers of this app knew what they were doing. You want to get a pregnant woman's attention, make comparisons of size to
food
. That works!
Stay tuned for weekly size updates on your favorite cyber-baby, the Baby Brit!