This week was a highly anticipated week at the Zuill/Bowden household. This week was the week of Baby Brit's first real photo shoot- aka, the 20 week ultrasound!!
On Tuesday morning we woke up and started preparations for our day. Showers, breakfast, and some SunDrop for Baby Brit's mom- hey, just trying to get things good and lively in the womb. Speaking of wombs, that has been one of Will's favorite prenatal jokes. Whenever I have felt tired or nauseated, or having other side effects of pregnancy, Will would lean over and say to my stomach "Baby Brit, you're being naughty. Go to your "womb"." Oh my...wonder if sense of humor is a genetic trait??
Anyway, my mom came up to Thompson's Station to go with us to the ultrasound. I think she was almost as excited as Will & me. We headed up to Dr. Stafford's office for the appointment. It seemed like we had to wait longer than usual in the lobby, but I'm pretty sure that was mainly because my bladder was as full as Augustus Gloop's belly.
So, without further delay, here are a few of Baby Brit's photos from his first official photo shoot!!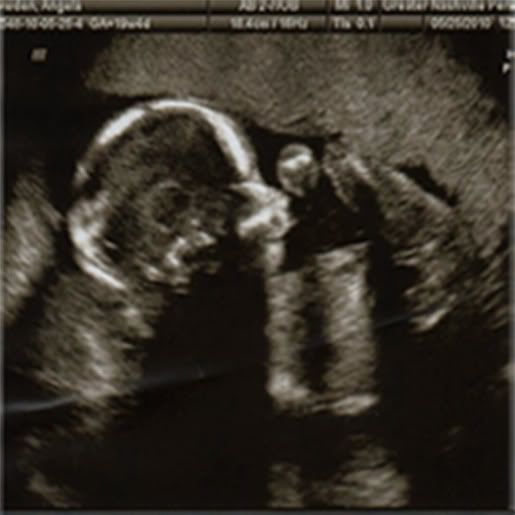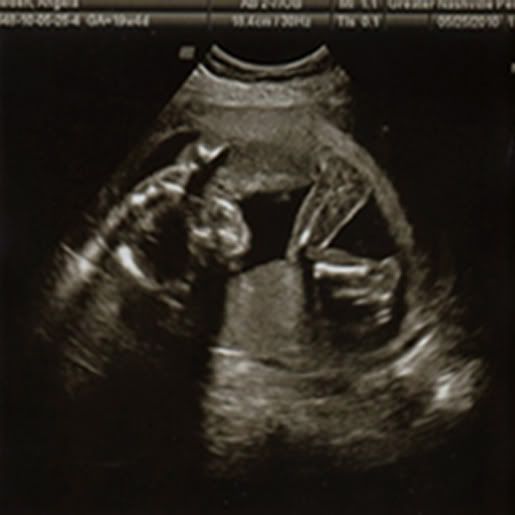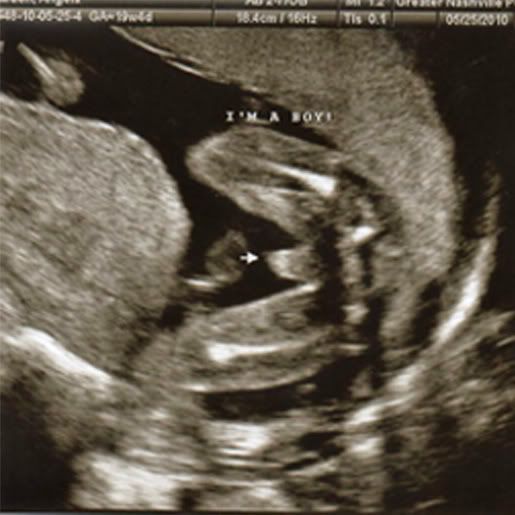 Yep! Baby Brit is a baby boy!! His name will be Henry William Zuill. Already up to mischief (like his Daddy), Henry wasn't entirely cooperative during the ultrasound and the ultrasound tech wasn't able to get all the angles that she needed. What they were able to see looked great, but we'll be going back in about a month to give it another try. Plus, next time they will turn on the 3D function during the scan, so we should really get some awesome pictures!!
Oh, and before I forget- Baby Henry's size of the week! This week, Baby Henry weighs 11 ounces and he is 7 inches long, comparable to the size of a: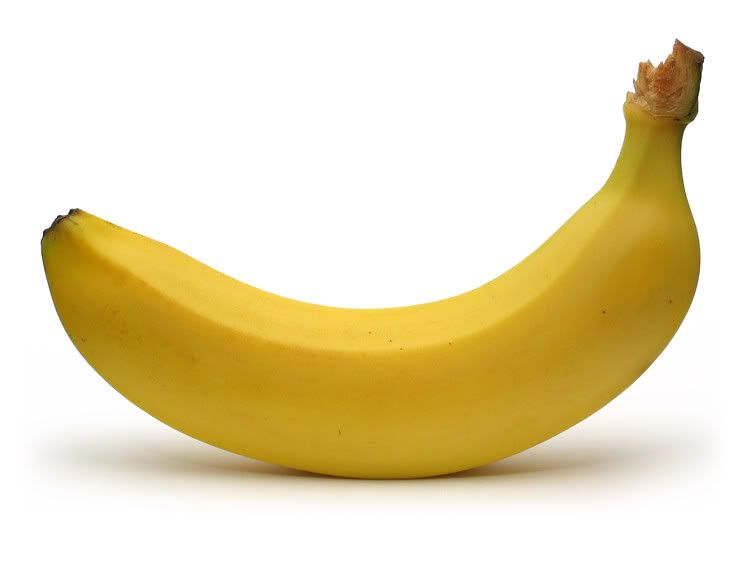 a banana!!
We've started getting a few things ready for Henry, now that we know he is a he. Carseat is on the way, crib & mattress are on the way, and my good friend Jess (who has phenomenal taste) is going to be helping me pick out things for the nursery! What an exciting time!!