It's thundering, it's lightening, the rain is coming down by the bucketful. So what better to do on a rainy Sunday afternoon than update a blog update? And maybe bake some chocolate chip cookies :)
Last weekend we hosted and helped organize a surprise birthday party for my baby brother, Nick. Turning the big 3-0 is quite a momentous occasion around here, especially when the birthday boy has a 33 year old sister who might have taken just a little joy in rubbing it in. My sister-in-law, Robyn, and I spent all day last Friday baking cookies, decorating, and planning for the next day. Ella Grace hung out with us while we were doing the preparations. We had some doubts on whether or not the 3 1/2 year old beauty would be able to keep our "secret" from Daddy when she got home that night, so she got to spend that night with Will & A. We had a big time. We went out for dinner, made a trip to Target, and when we got home, got busy with a little art project. What a little Picasso!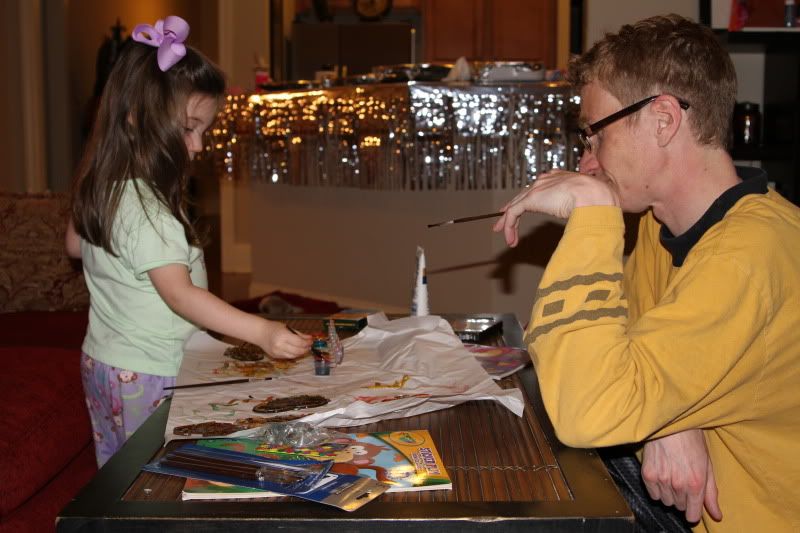 Saturday it was quite rainy, but there was tons to do to get ready for the party, including me stuffing 40 helium inflated balloons into Will's purple PT Cruiser. I feel fairly confident that anyone who was in the Party City parking lot on Saturday morning got a good bit of entertainment from trying to watch me successfully complete that task. We had a good turn out for the party, and my brother, who thought he was coming over here to work on the wiring to our television components, was QUITE surprised, and very very pleased.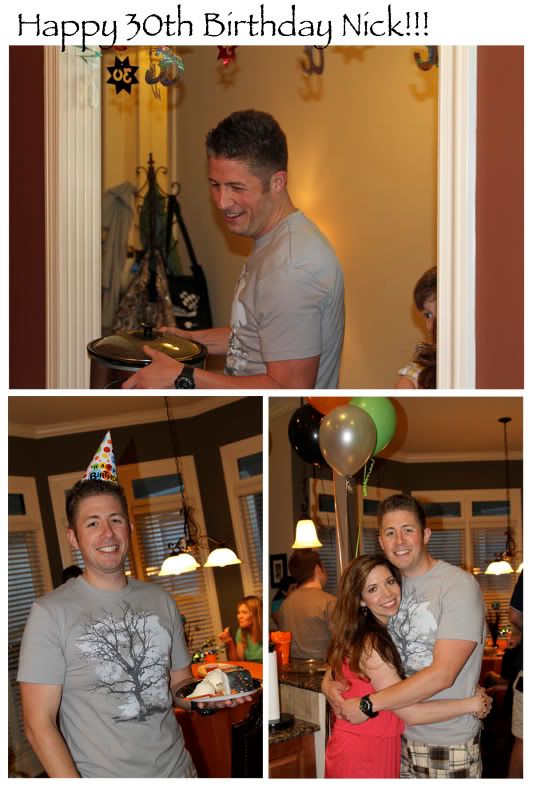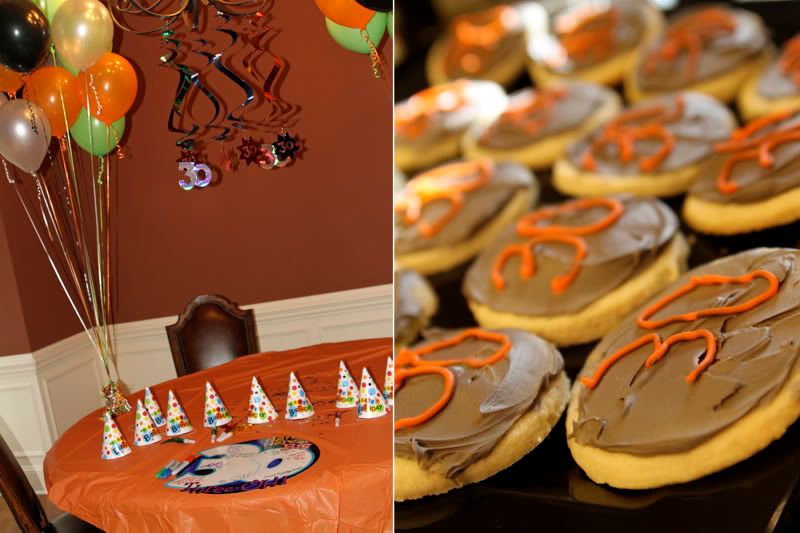 The kids all seemed to have lots of fun too :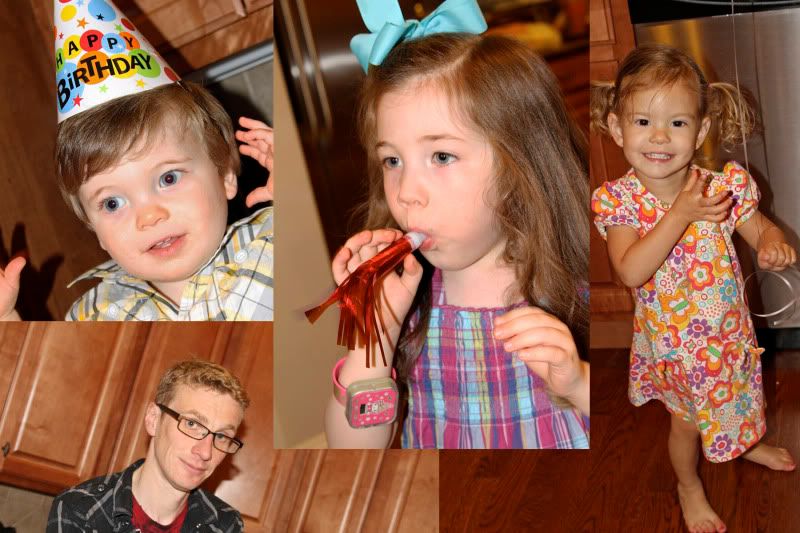 About 3 days ago I finally gave in to the urge to plant my heirloom tomatoes. Will & I (with mostly Will doing all the work) prepared the soil about 3 weeks ago, mixing in lots of organic compost, so now all that was left was the fun part! In our new raised bed, we managed to fit 12 tomato plants, 2 cucumber plants, a basket of petunias, and gnome named "Norman"...
We have tried to be very meticulous this year. We put in a soaker hose for more efficient watering, researched watering methods and made sure the bed had a good drainage system. We did not, however, plan ahead for what to do in the case of the flood of 2010. I should have bought some tiny raincoats. All I can do for now is cross my fingers and hope they know how to doggy-paddle.
Speaking of vegetables, guess it's a good time to update you on Baby Brit's size for the week. This week, Baby Brit has transformed himself/herself to the size of a:
I keep waiting for the week when it says "This week your baby is the size of a pint of Ben & Jerry's".
Also this week, Baby Brit (the sneaky little turnip) stole Mama's debit card and decided that his/her Daddy needed to get an early Father's Day present. So a couple of nights ago, Will got this:
Your eyes do not deceive you. That is, in fact, a baby Star Trek Onesie. Oh, and the proud papa is holding his very own, new edition, Doctor Who Sonic Screwdriver. Did I mention that I love my geek?