Baby Henry and I are now 24 weeks and 2 days into our pregnancy. We only have a couple of more weeks of the 2nd trimester left and then on to the dreaded 3rd trimester. You hear terrible things about that trimester- especially the end of it. I suppose it's natures way of getting you over any fears of labor & delivery. Making sure that you're so swollen, so exhausted, so sick of pregnancy, and so miserable, that you don't care how bad labor is, you just want that baby OUT. That's what I've been told anyway :) Right now I'm totally content being pregnant. I feel good, no swelling in places where there shouldn't be swelling, I'm sleeping well, and I'm getting the "You look so cute!" remarks. Not too shabby. I'm just savoring it while it lasts. I feel like my belly has really "popped" in the last couple of weeks. My scrubs hide it pretty well at work still, but when I put on regular clothes Henry becomes a little more obvious. I'm actually kind of happy about that because I'd much rather look pregnant than look like I've just making too many trips to the Mexican restaurant down the street, which is what I've felt like I looked like up to now. Here's a photo that Henry's dad took yesterday-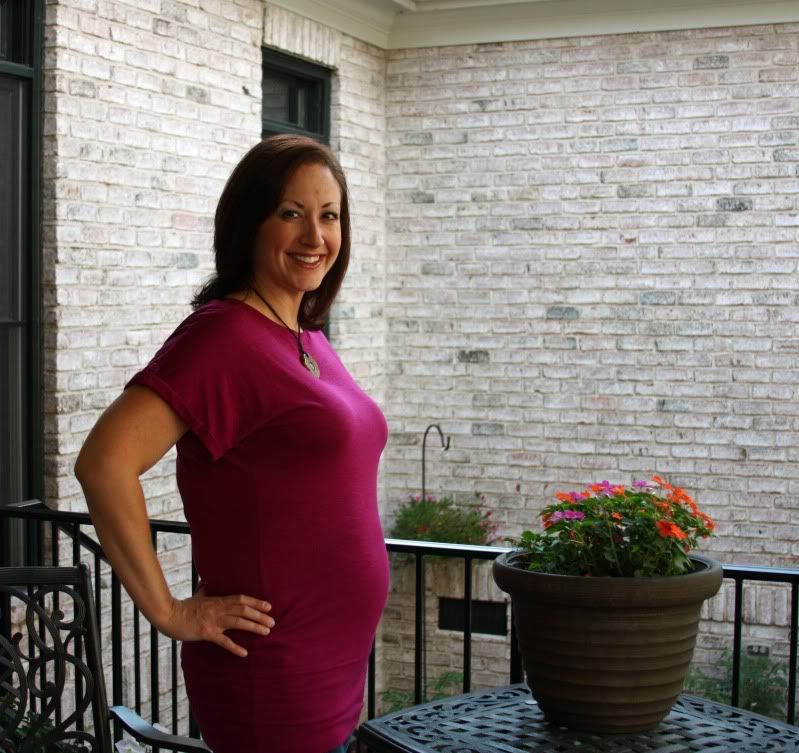 My weight gain is still right on track (currently up 13#) but I'm sure any woman can tell you that even though you know your weight gain is necessary and is totally for the best cause in the world, it's still hard to watch the numbers on that scale climb. I've already started devising my "plan" to get back in shape after Henry is born. Hopefully I will follow through on my good intentions. My goal is to run my 1st 5K in April of next year. That gives me 6 months after Henry is born to get ready. I found an AMAZING deal on this so I went ahead and snagged it. I'm hoping that this will somewhat mentally commit me to my running goals.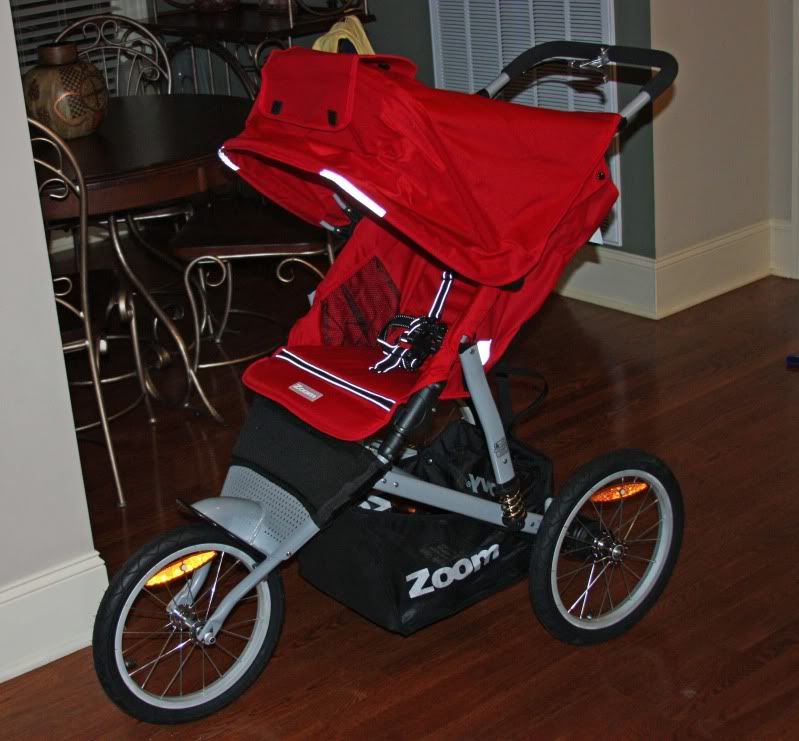 This week baby Henry is about 12 inches long and weighs about 1 lb 7 oz. That boy is growing!! He's been especially kicky lately- I think it's his little contribution to England's efforts in the World Cup. This week Henry is comparable to the size of an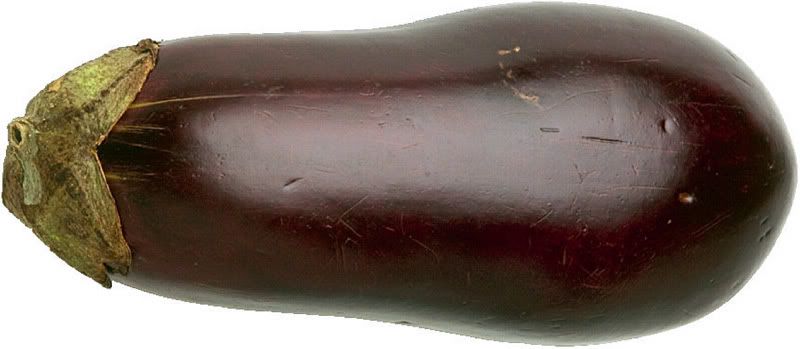 Another piece of Henry's nursery came together this week and so far it's one of my favorite parts!! You may recall that I went on a big fabric search with my friend Jessica and found fabrics for Henry's crib bedding. This week I got a call from Emily, the precious lady who I was lucky enough to find to make the bedding, and she said it was ready!! I'm quite pleased with how it turned out.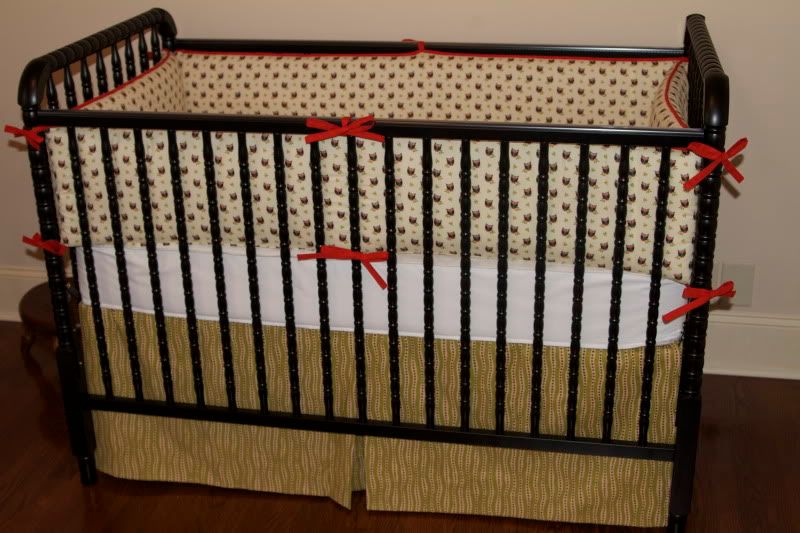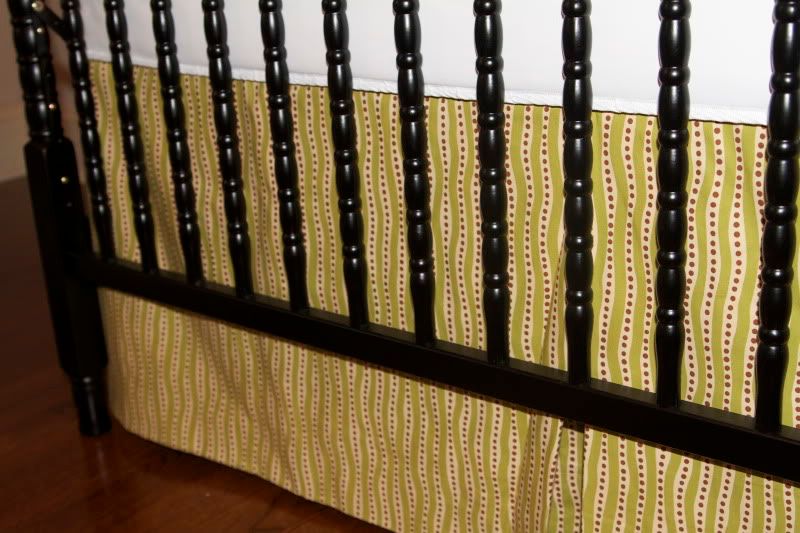 I am in love with the little owls! I think finding this little gem on Etsy is what started all the owl affection.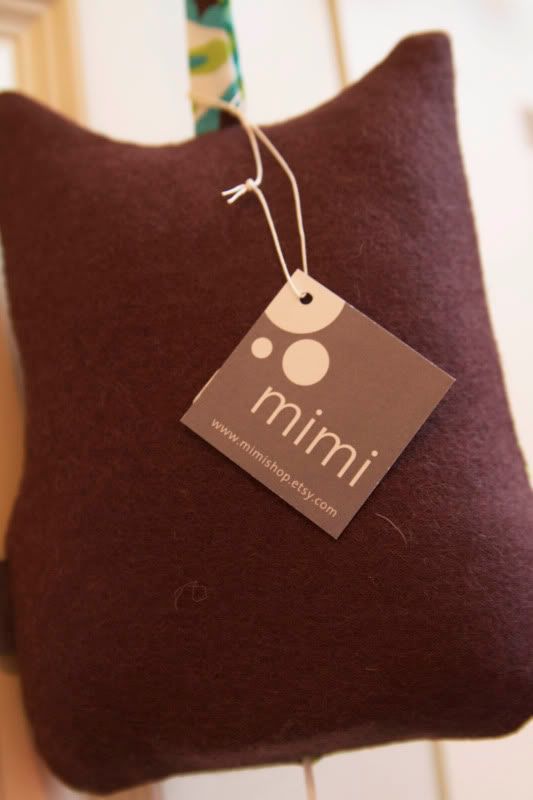 When you pull the cord at the bottom of the owl it plays the sweetest little lullaby!
Baby Henry's wardrobe has had a couple more additions this week as well. Already, this child has some pretty geeky clothes, and they are stinking adorable!! I was very excited that this shirt arrived in the mail this week:
Henry & Will also got these shirts this week as part of Will's birthday present. I think my geeky Brit was quite excited about these shirts.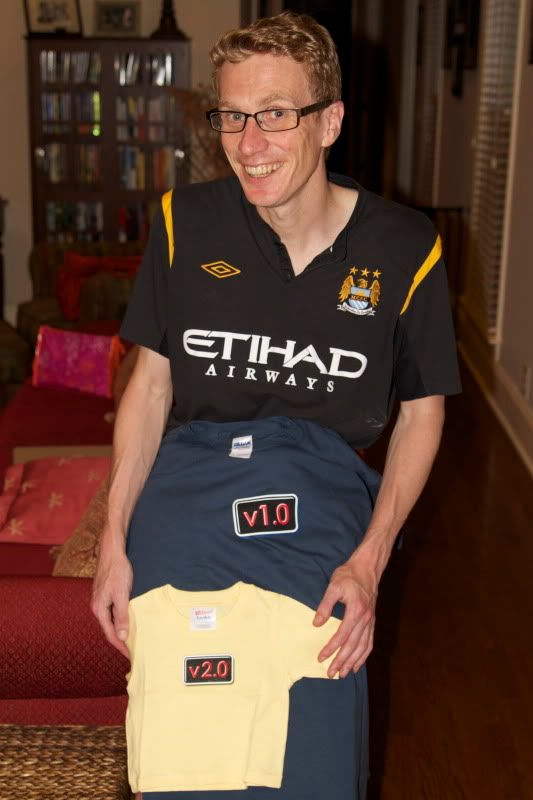 I honestly think we're having more fun buying boy's clothes than we would be buying girl's clothes. We've only bought about 12 items and I'm pretty impressed with the amount of self-restraint I'm showing in the clothes-buying department, because it really is fun. I love hanging tiny clothes on those tiny little hangers in Henry's closet!
So along with my belly having a growth spurt this week, my tomatoes have also had another little growth spurt. Disappointingly, still no actual tomatoes on the plants, although all of them have blooms now. But they're coming along, so I shouldn't complain.
Our next doctor's appointment in in just over a week. At that appointment I'll have a visit with Dr. Stafford, have my glucose tolerance test, and we get another ultrasound of Henry (since he was stubborn at his last one). This time they will be turning on the 3D module during the ultrasound so I can't wait to post his next set of pictures!!