This week marked our 21st week of pregnancy. It's so hard to believe we're over halfway there, and that in about 4 months we'll be seeing our baby boy for the first time! Wow!
Henry's mom is still steadily gaining weight- up about 11 pounds now- which according to my sources, is right on track. This, by the way, is miraculous considering the amount of ice cream Henry's mom has consumed in the past week. We are currently attempting to get that bad habit under control. Baby Henry weighs a whopping one pound this week. He is now the size of a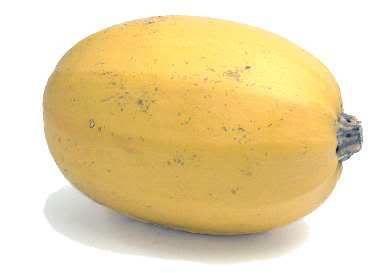 spaghetti squash! He is approximately 8 inches long. He is now able to perceive light and dark and has developed hair & eyelashes. This week Baby Henry has seemed more active! His little kicks and movements can be felt from time to time, mainly when I'm trying to sleep at night. Our ultrasound tech said that my placenta is anterior (sitting in the front of the uterus) so it's acting as a cushion, which is why it has taken so long to be able to feel those little kicks. Weirdest feeling in the world, but I kind of like it :) I'm sure they'll just more & more regular as time passes. Will & I have a doppler at home, so a couple of times a week we listen to Henry's heartbeat as well. That sound is music to Mama's ears!
Henry's crib came in yesterday, so it looks like we have a new project for today. Pics soon!