So, today is the first official day of summer. Today's high is supposed to be in the upper 90's. I heard something on the radio this morning about that being a record high for this time of year. No doubt. This makes me afraid. Very afraid. Weather like this makes a pregnant girl quake with fearful anticipation of cankles and other such atrocities related to scorching weather. And every person who I run across who learns that I'm pregnant says something along the lines of "Poor thing. It's going to be a long hot summer for you."
My only salvation may be the pool that is at our neighborhood clubhouse. Surely floating in the water will help relieve my symptoms (as they will surely develop). Let's hope so.
We've already gotten a few pool days in this year. It's our favorite way to spend a Sunday. Will & I get up (more accurately, our pets get us up), have some coffee, decide where we want to go have breakfast, and then start our day. And somehow at the end of that day we always end up at the pool, relaxing, and talking to our wonderful neighbors. Have I mentioned how much I love our neighbors?
This year was Henry's dad's first Father's Day. Maybe an unofficial Father's Day, since Wee Henry hasn't yet made his appearance, but I still think it counts. I think Will was quite pleased with his father's day gift, and it might come in handy!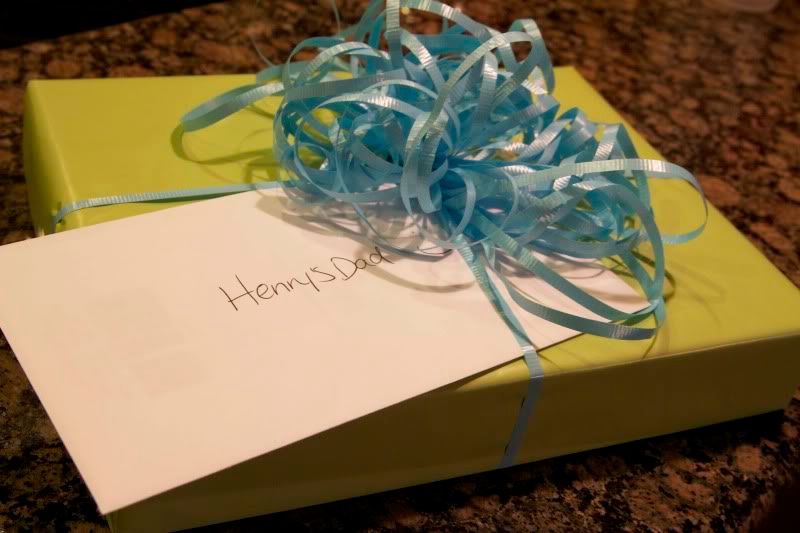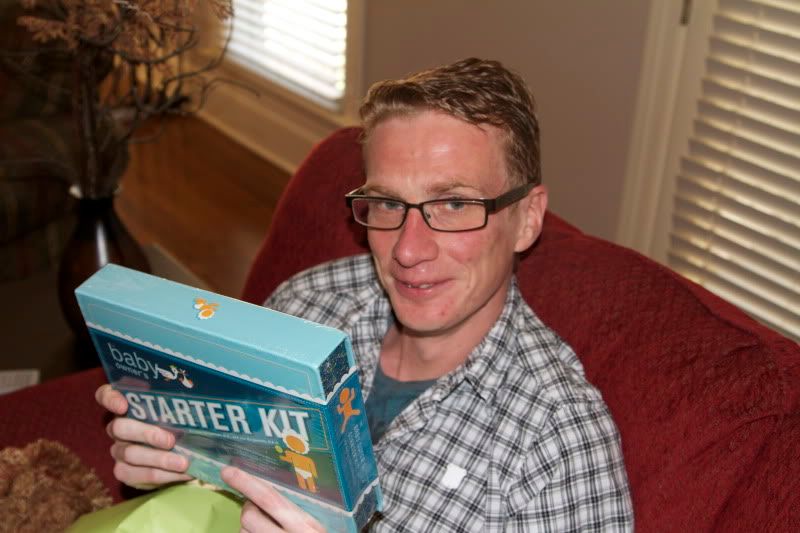 This Sunday we went to the Franklin Chop House for brunch. French toast! Delicious. Then we headed to the Farmer's Market in Nashville in search of cucumbers & to see if any of the vendors had early tomatoes. Bingo! We found both! Will took this photo of me scouring the market for the cream of the crop. Note the look of extreme concentration on my face :)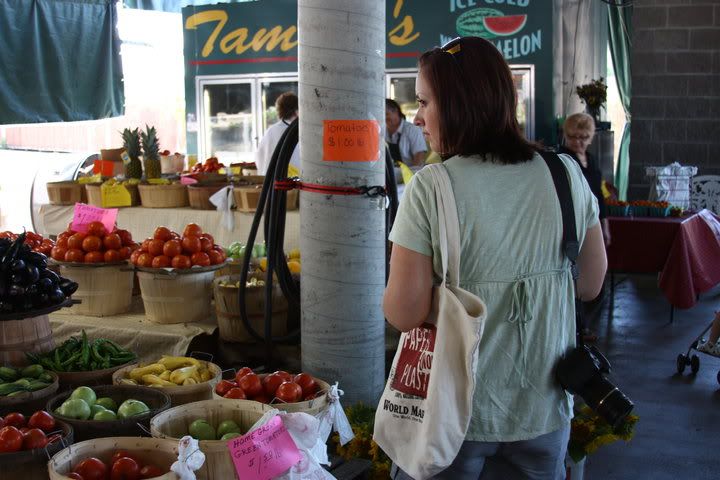 We soon found ourselves at Target, attempting to start our baby registry. I was so excited to do this. Mainly because that scan gun looks like loads of fun. I realized, after we got home, that I only got my hands on that gun ONE time the entire time we were there. Apparently someone else thought it was lots of fun too!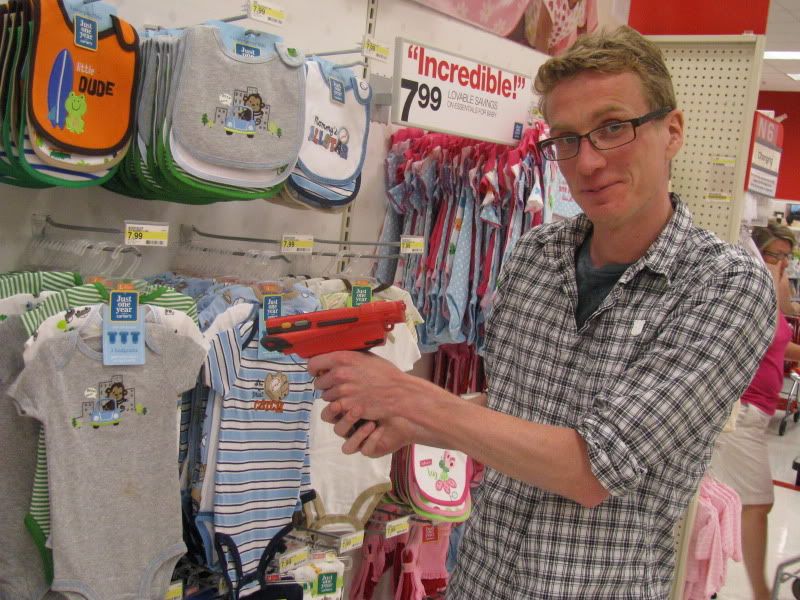 We've used this book a lot while deciding what to get for baby Henry. It's been definitely worth the money I spent on it.
We found this little gem while we were there as well. It, however, did not go on the registry because we felt obligated to buy it immediately!
We got a good start on the registry, but hopefully soon we'll be making a repeat trip with my brother and sister-in-law. I need her help to weed out those items that you think you "need" but never use.
Earlier this week that same sister-in-law, Robyn, and I took my overly adorable niece & nephew down to the pool. They were a little leery of the water at first, but adapted pretty quickly. Ella Grace almost immediately made friends with a cute set of twin boys at the pool and managed to commandeer their water guns for a while.
Cohen got in a little water gun action as well.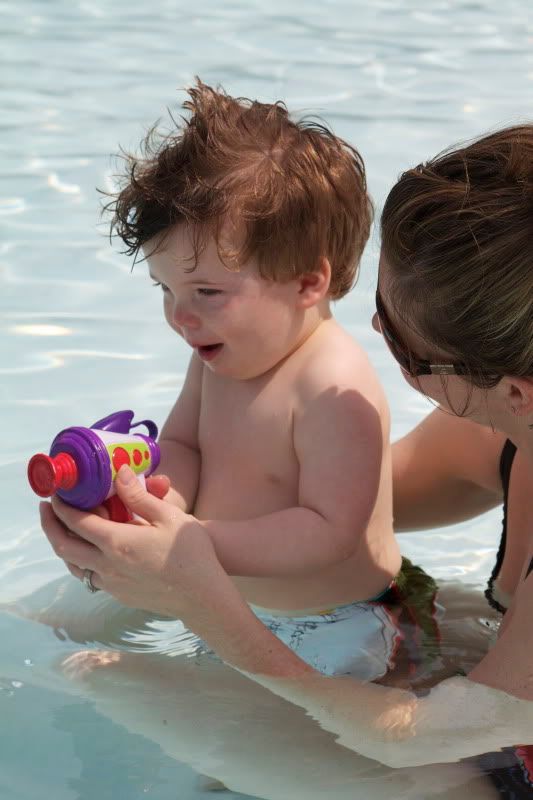 Hopefully this beautiful crew will have lots of pool days with me this summer!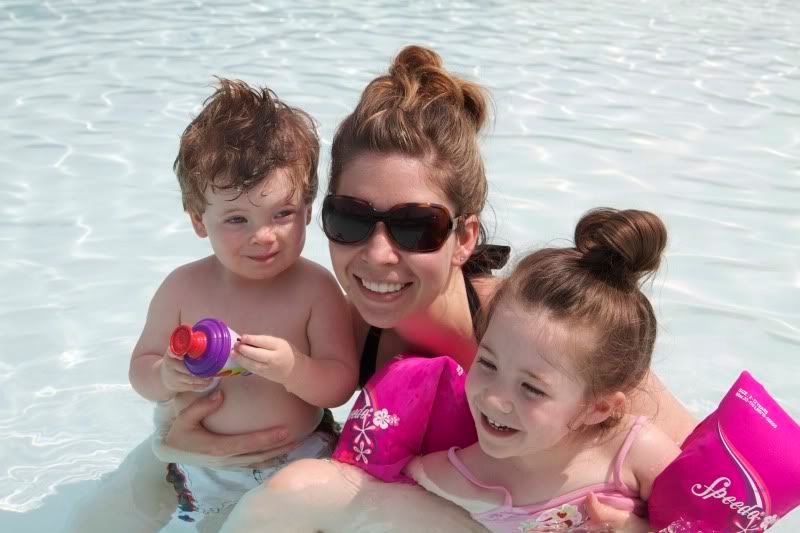 My tomato garden is coming along pretty well. I always hope to have my first ripe tomato by July 4th but I don't think I've ever actually achieved that goal. The last few weeks have brought a lot of growth.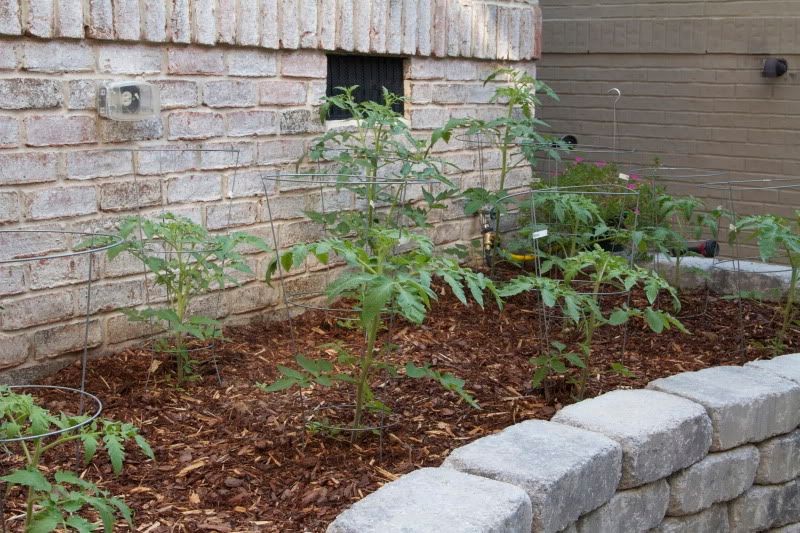 I was thrilled this week to spot this on one of my plants, and since taking this picture have noticed several other plants in the same situation!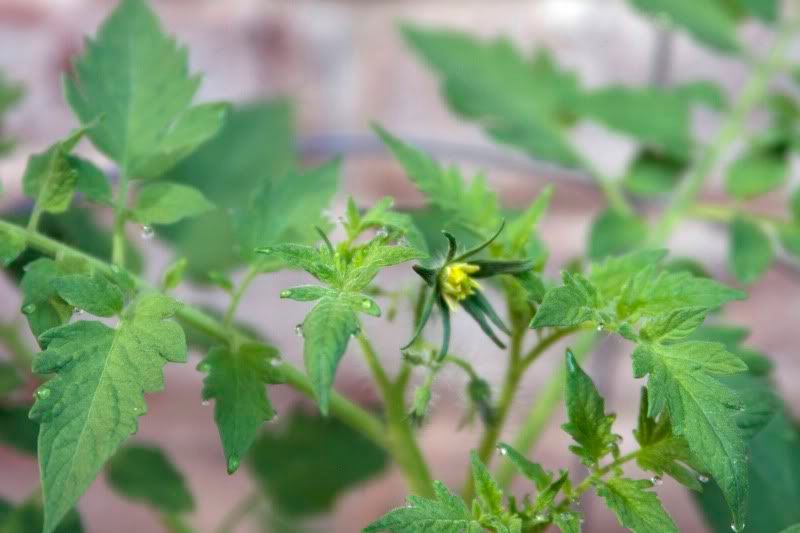 I know the tomatoes I bought at the Farmer's Market will be good but there is NOTHING like eating a tomato that you've grown yourself, especially an heirloom, and especially when you've grown the plant from a tiny seed!
So as of today, baby Henry and I are 23 weeks and 3 days along. Almost 6 months!! I'm still trying to figure out why they claim that pregnancy lasts for 9 months. Hello, it's 40 weeks! That sounds more like 10 months to me. Our 3rd trimester will start around the middle of July. Wow!
This week my iPhone app compares baby Henry to the size of a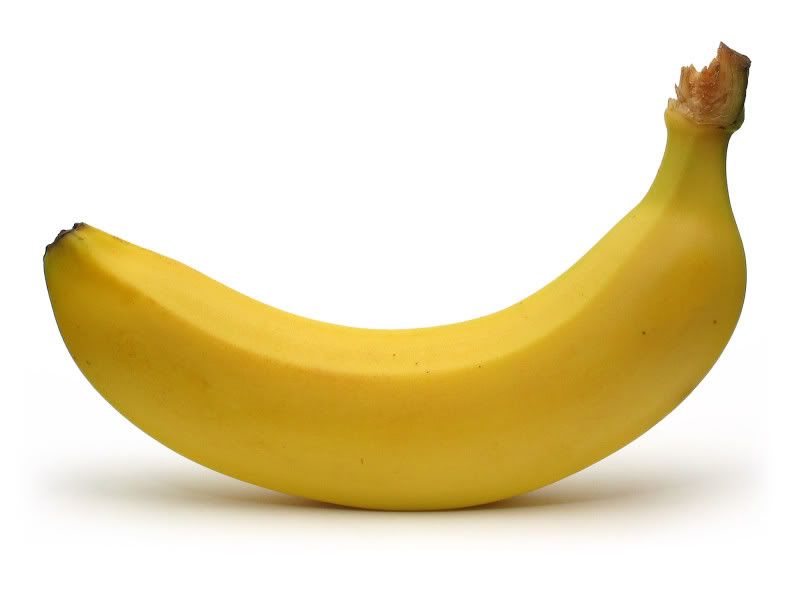 It also says that Henry is about 11 inches long and weighs about 1.5 pounds. I'm assuming the banana comparison is in regards to length and not weight because a 1 1/2 pound banana is scary stuff.
I'll end today's blog post with a little visual hilarity for your enjoyment. We decided to actually post a picture of my "pregnant belly", mainly so Will's family can see how thick I'm getting. But somebody didn't want to be left out. So, as a result I have two photos for you: a picture of me at 23 weeks, and a picture of my Silly Brit at 23 weeks...