It sure seems like it took long enough, but I FINALLY have some tomatoes on my plants. I mean, seriously, I have been growing these things since March. It's about time they coughed up a few! Never mind the fact that they are the size of mosquito testicles. They are still tomatoes and that makes me happy. Now, at least once a day, I just stand there and stare at them- which is very similar to watching grass grow- but I do it anyway. My cucumber plant finally snapped out of it's coma and decided to grow some this week as well.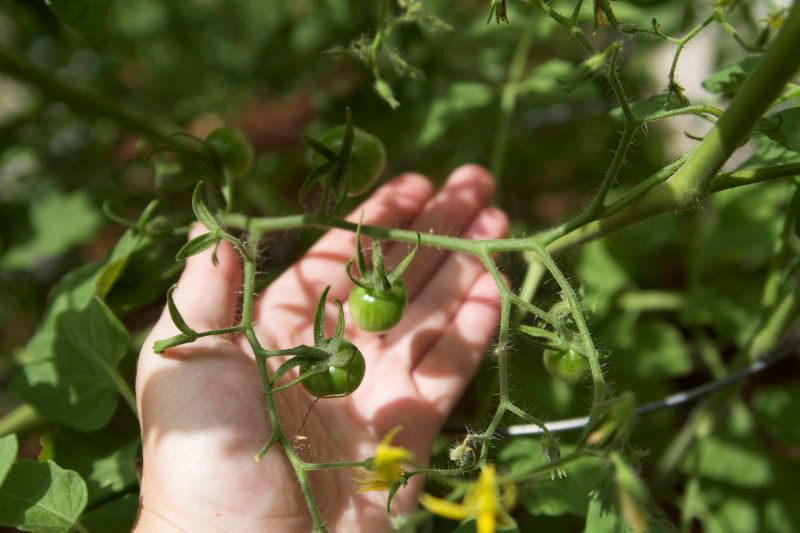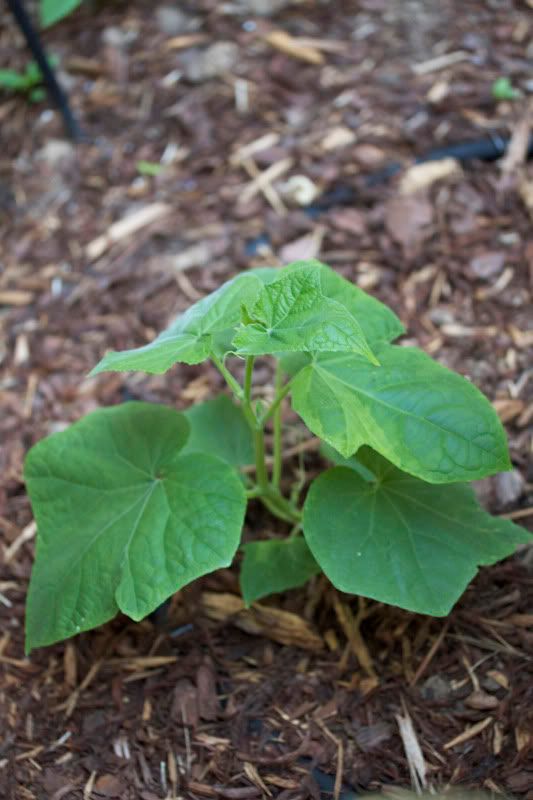 It's been another dry sweltering week in Tennessee. This kind of weather is, again, good for mostly one thing. Pool time!! Our friends Jen & Michael came over last weekend to hang out at the pool with us. They brought Sofi, their hilarious & fiesty daughter. Love that kid! She is one tough girl. She just got a cast cut off of her leg last week. She fell outside while playing ball and managed to break her FEMUR (thigh bone)- and that is one tough bone to break. The poor girl was in a cast for 6 weeks. They casted her left leg down to her ankle, her right leg down to the knee, and the top of the cast went halfway up her torso. Sofi handled it 100 times better than any adult I know would have! Her orthopedic doc suggested that pool time would be great therapy for the little trooper, so I was excited to have them come over!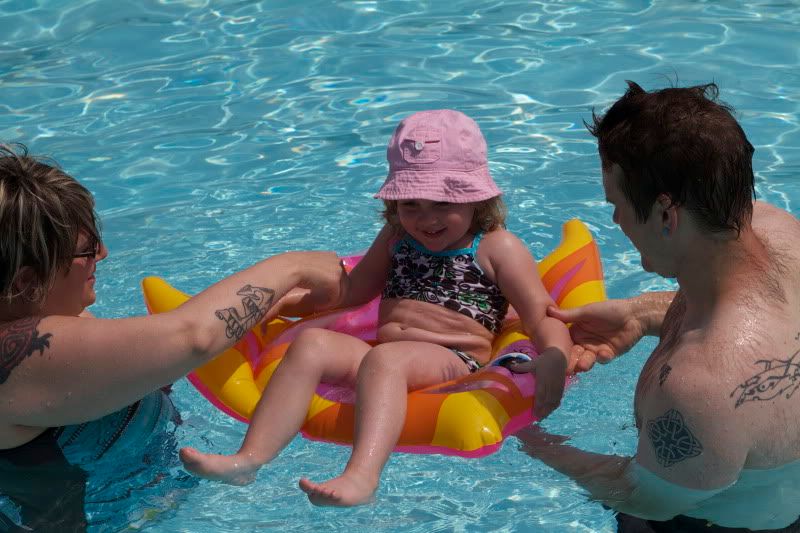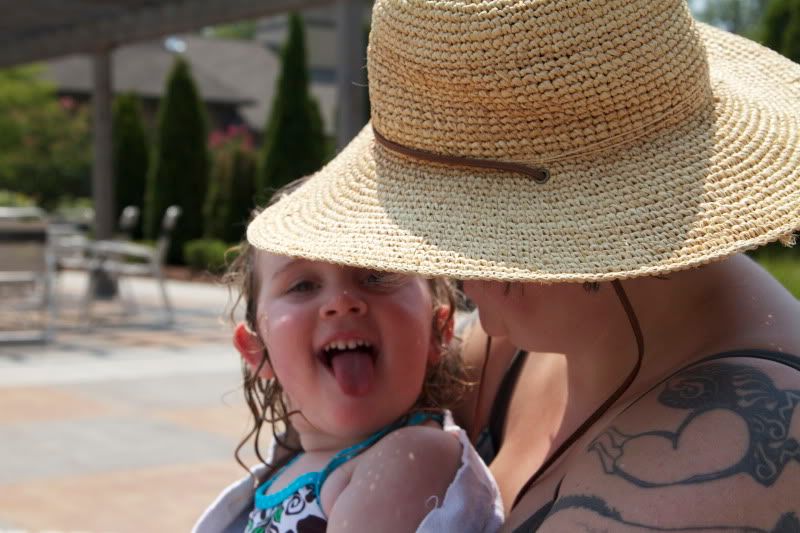 On July 6th we had another OB appointment. This was another big one, so my Mom joined in on the trip.
We got to see baby Henry again! On the day of the appointment we were 25 weeks and 4 days along. I was also getting my glucose tolerance test this day, so before the ultrasound I got do drink 5 ounces of what I can only assimilate to pure liquid sugar. Not the tastiest beverage I've ever savored for sure, but it did serve as an excellent agent to get Henry to dance around during the ultrasound! The tech was able to get all the diagnostic images she needed this time, plus was able to get us a couple of 3D photos of Henry's little face!
and his soccer foot!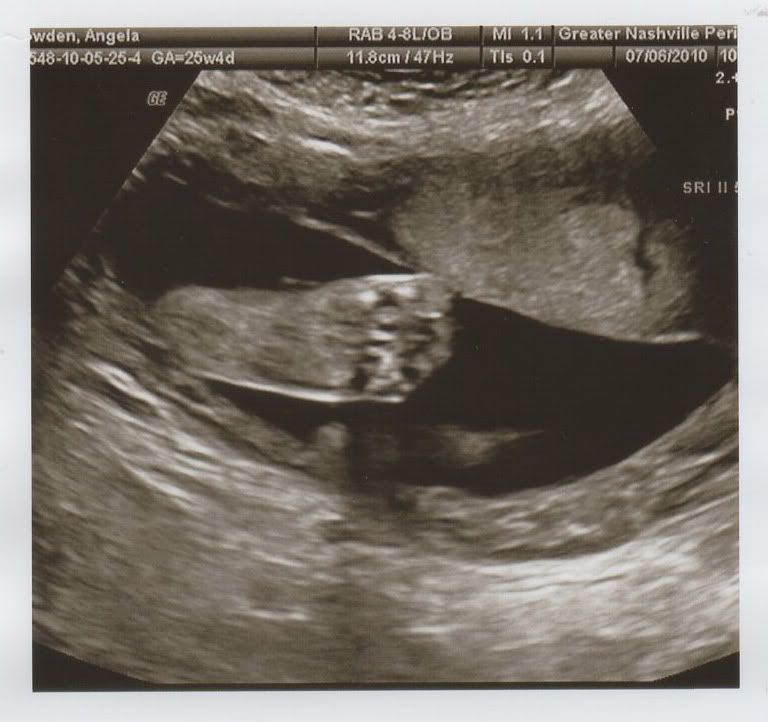 and his, ummm, other parts... Yep, we still have a boy!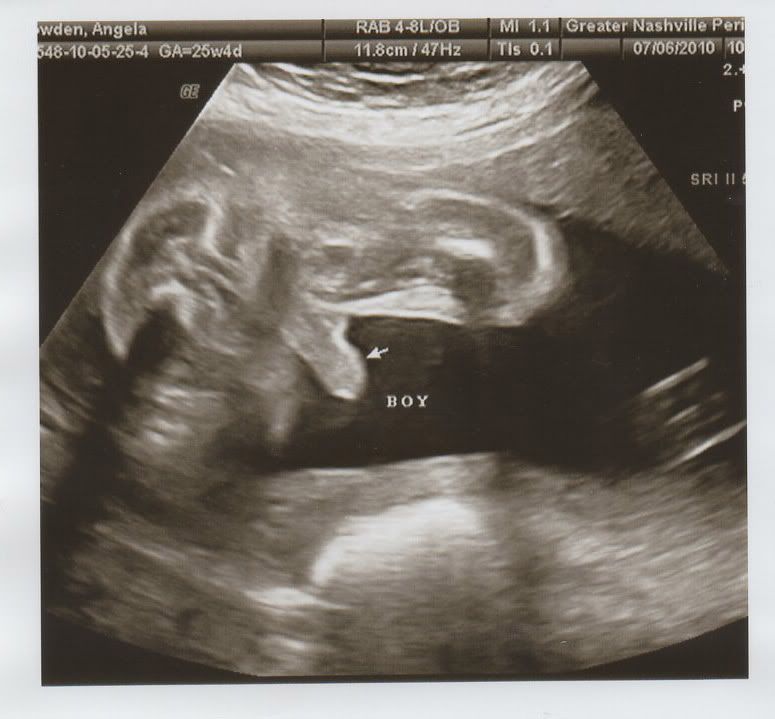 At the time of the ultrasound Henry weighed 1 pound 14 ounces. He is about 14 inches long. He's really starting to grow! At this point in fetal development Henry is supposed to have more regular sleep and wake cycles and he has brain waves similar to a newborn's. Henry is really getting stronger in there. His kicks and somersaults are to the point where you couldn't possibly mistake them for anything else. We have actually been able to SEE my stomach move when he really gets going. It's great!
Henry's mom got into a little trouble at the doctor's office this week. While I"m still within range for weight gain at this point in the pregnancy (up 16# total), I somehow managed to gain 7 pounds since my doctors visit a month ago. Too much for 4 weeks! So I've really really been committed to eating better since the visit, and so far so good. Just please don't walk by me with Sonic onion rings!
At our next appointment we will be seeing a different doctor at the practice. Once you hit 26 weeks you rotate through each of the remaining doctors in the office, giving you a chance to meet and interact with each of them- in case a doctor other than "your" doctor is on call when it's time for the baby to make his grand entrance. I think this is an excellent idea and I'm looking forward to meet all of them. It also makes me realize that we really are getting so much closer to the time when we'll be parents! Only 14 weeks left!! Next week we will begin the dreaded third trimester, but having such a wonderful thing to look forward at the end of it will hopefully make it easier to get through!