It's been another great week at the Zuill/Bowden home. The weather has been so much more tolerable this week. You can actually breathe now and don't immediately feel energy-zapped the moment you step outside. Very nice. Equally as nice is the fact that my tomatoes are really stepped up their production line.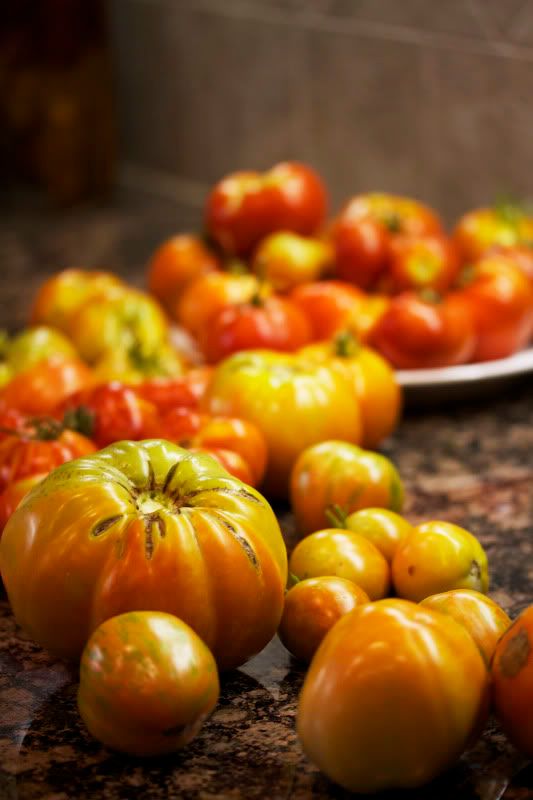 We picked this huge 'Mule Team' tomato this week.
As of today, Henry, Will, & I are 33 weeks and 2 days into our pregnancy. That means only 6 weeks and 5 days until our supposed due date. WHAT?? How have we possibly gotten this close to meeting our boy so quickly? This pregnancy has really flown by!
Over the last couple of weeks my belly has really had a growth spurt, or at least it certainly feels that way. And Henry has really been making his presence known this week. If I'm not sitting up straight enough, I get quickly reminded by Henry's little foot pushing into my ribcage. He manages to make my entire stomach look like something from a Sigourney Weaver movie. He got his first case of the hiccups yesterday. So strange!
Here's a picture Will took of me yesterday.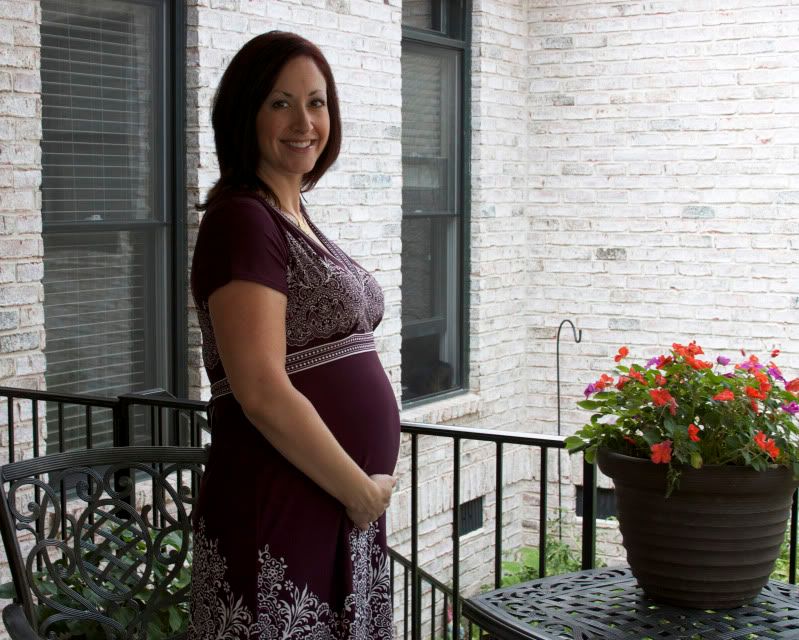 This week Henry is weighing in at almost 5 pounds and is 20 inches long! This week his size was compared to the size of a
pineapple!
I'm still feeling relatively great! A little more tired and definitely feeling the effects of Henry's head on my bladder, but otherwise good. Will is always amazing at home, but over the last few weeks I've really really appreciated all the things he does on a regular basis around this joint. What a guy!
This week was a big week for Henry's nursery. This week his dresser, chair/ottoman, and bookshelf arrived! This is GOOD news to a nesting Mama. With some help from my brother and dad (aka my delivery guys) we got all the furniture in Henry's room and eventually satisfactorily arranged. Now the only thing left to do is get artwork on the walls!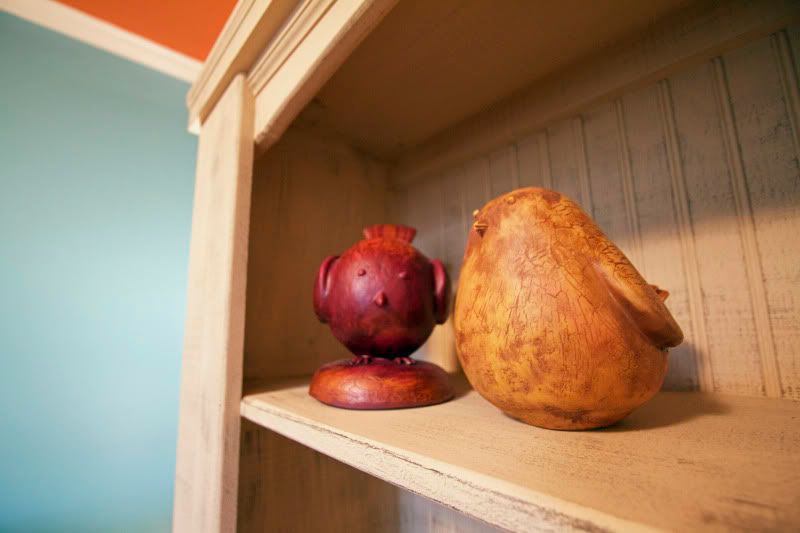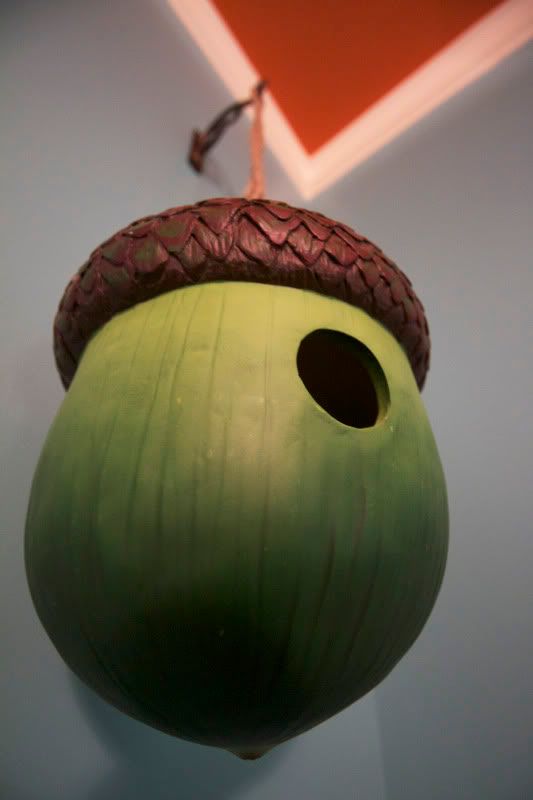 Also, Henry would like to announce that he is now ready for football season to commence. What a smart boy!