I'm not really a concert-type girl. I usually prefer my music in the car or while rocking out at home. There are definitely, however, times that exceptions must be made.
Monday night was one of those times.
As part of my birthday present to my Brit, he received two tickets. Two tickets that I purchased so that I might take my Brit to see another very exceptional Brit- Sir Paul McCartney.
We were lucky enough to be included in the crowd of thousands and witness firsthand why this man's music has been so wildly successful, and how he continues to leave an impression on the lives of so many. He was as amazing Monday night as I'm sure he was when touring with the Beatles. The crowd was fantastically diverse- and I think that speaks volumes about the music of this legend. Both young and old, people were drawn in and mesmerized for over 3 hours of a very special night. What an honor to be one of the crowd.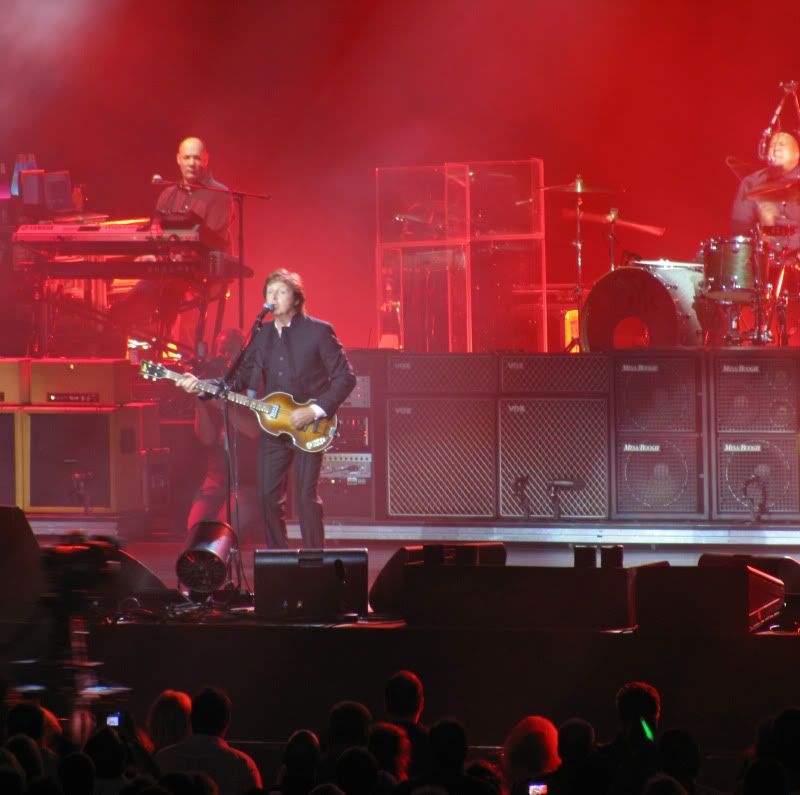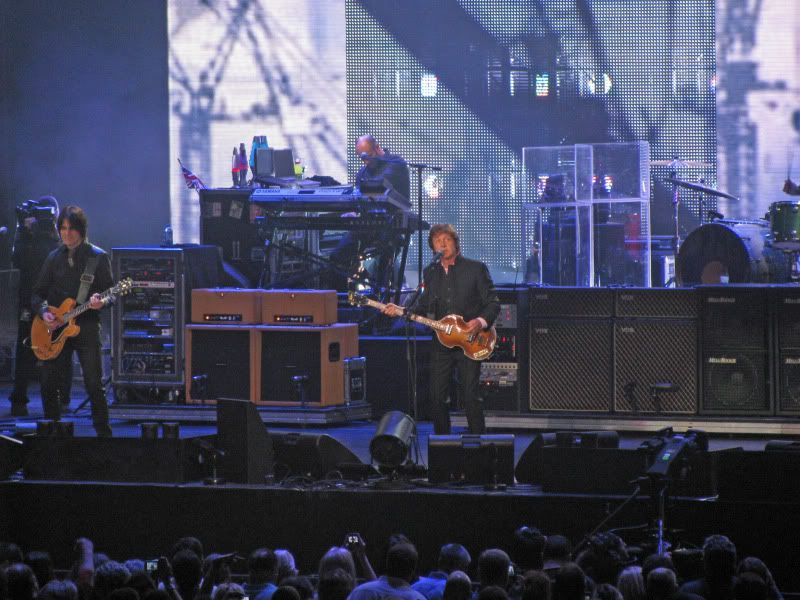 One woman, sitting near the stage, was holding a poster. The poster said "I have your Hofner tattooed on my back. Will you sign it?". One of the best moments of the show was when Sir Paul brought her up onto the stage, and put his signature just below the image of his bass that was tattooed perfectly between her shoulderblades. I have never been so excited for a total stranger in my entire life. I hope she went directly to the tattoo shop as soon as it opened, and made that signature permanent. Her once great tattoo had just become something absolutely unbelievable! Lucky girl!!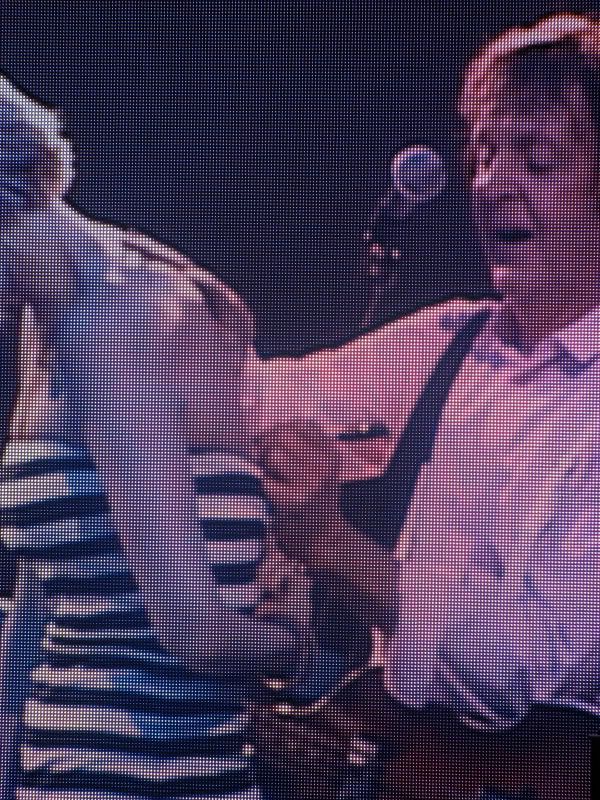 The concert was wonderful, amazing, and totally unforgettable. Here is a short video clip from the performance of "Live and Let Die"....