We have had an absolutely jam packed but wonderful weekend at the Zuill/Bowden house.
Most of our activities have been inside due to the persistently blazing hot weather. I don't think I ever remember it being this hot. Of course, this is also the first summer I've ever been pregnant, so I'm sure that influences my opinion on the matter to some degree. I heard on the radio that the heat index one day got up to 115 degrees Fahrenheit (that's 46 degrees Celcius for our British family). Whew! Baby Henry & I just try to keep ourselves in an air conditioned environment between the hours of 10am and 7pm. That seems to be working.
As of today I am 30 weeks and 3 days pregnant. Just a little over 2 months until our boy arrives! I can't wait to see him but I think I really am going to miss being pregnant. However, I bet if you ask me again in about 8 weeks if I enjoy being pregnant the answer might be a bit different. I think that's the point when you start thinking "Just get him out!!", right? But for now, I'm enjoying every minute. I'm still sleeping well, no swelling, and love feeling Henry when he's getting his groove on inside my uterus. Here's a photo will took of Henry & me over the weekend.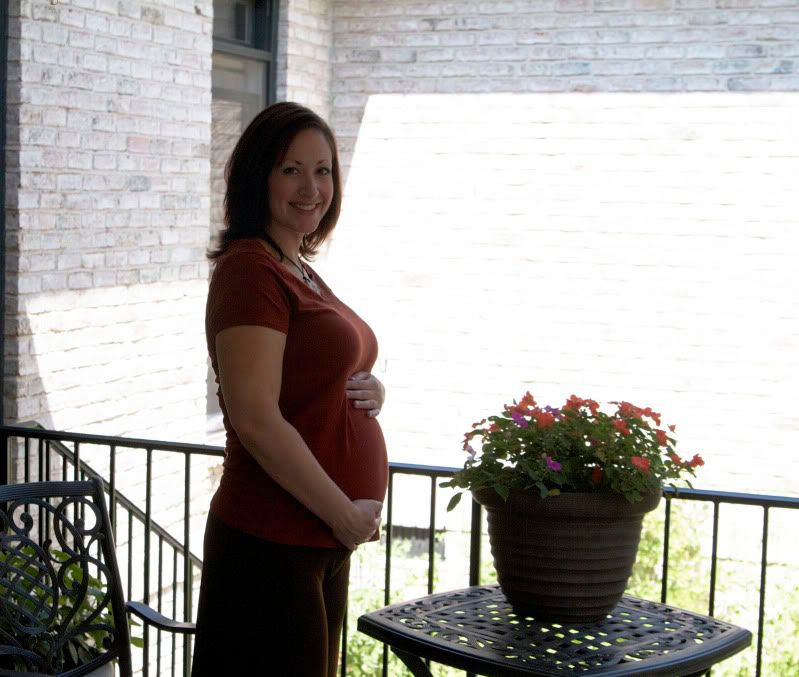 This week Henry is approximately 18 inches long and just over 3 pounds. He is about the size of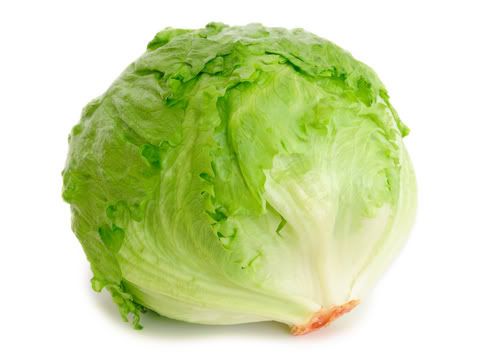 a head of lettuce! He is staying very active. It really amazes me to sit and watch how much he is able to make my belly move! During this time, Henry's little brain is doing a lot of developing, so I'm really trying to make sure he gets enough protein and Omega 3's to help him along! This has been somewhat of a challenge because eating meat has not been at the top of my "to do" list during pregnancy.
On Saturday Will & I headed down to Sherwin Williams armed with a fistful of paint cards that were all possible options for the walls in Henry's room. Nursery walls are a hard decision. Solution? Sample size jars of paint!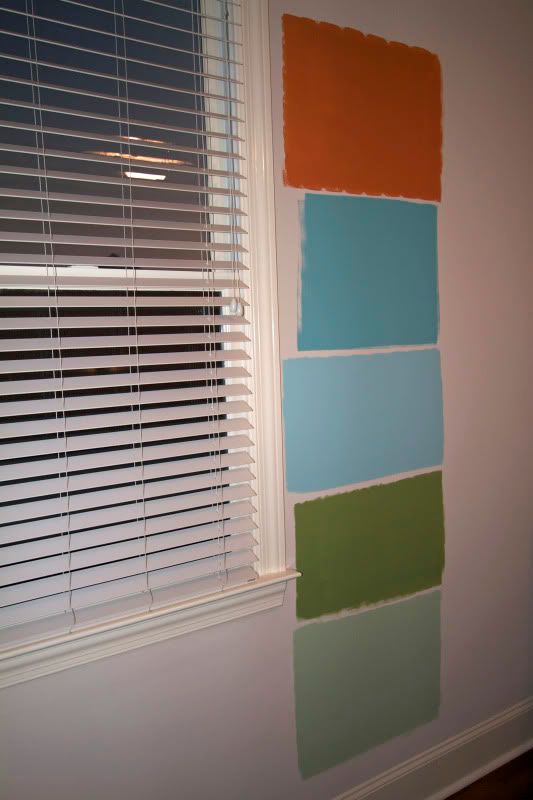 We finally decided on the color 2nd from the top, so back to the paint store it was to pick up a couple of gallons. Then the real fun started! Will is admittedly not the best painter, so he was put on roller duty while I did the cutting in. Add some Beatles for background music and we were ready to go!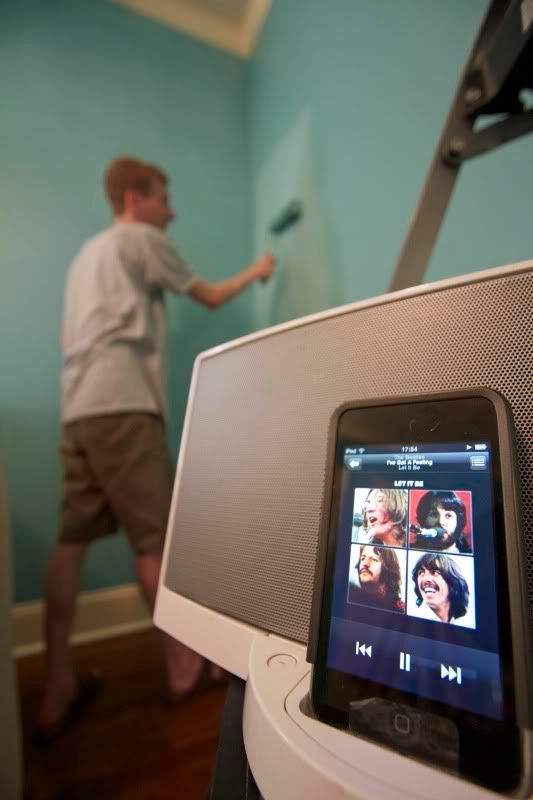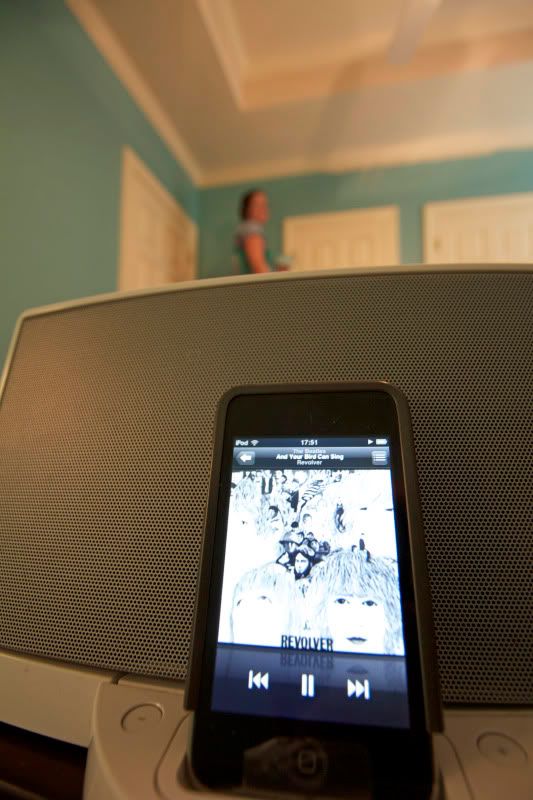 We decided to paint the first level of the tray ceiling orange, and you can see in the picture below where I started this task, but have not completed quite yet because ceiling painting is KILLER on a pregnant lady's neck. But totally will be worth it :)
We really had a good time working on the nursery. It is definitely the most worthwhile room I've ever painted. Will totally got into our project too, as evidenced by the following photo...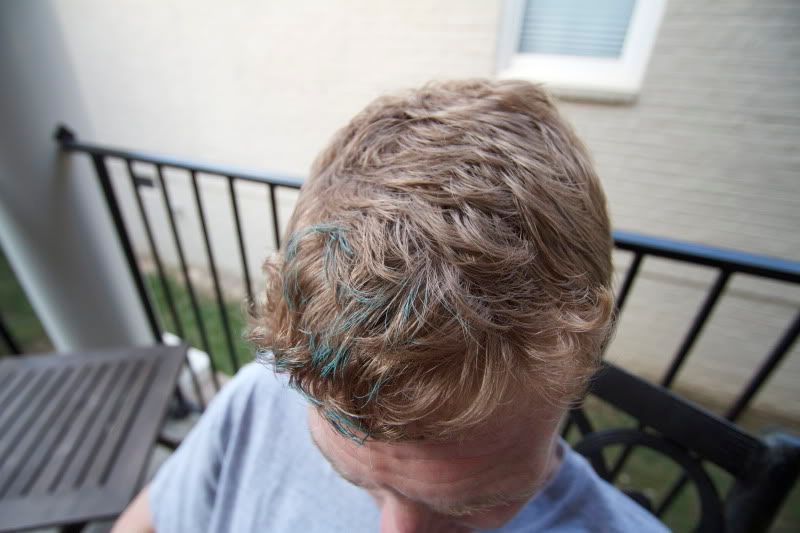 Outside of all the painting, we did manage to fit in time for a few other activities. On Sunday morning I was fortunate enough to accompany and asisst the lovely Sarah B Gilliam on a maternity shoot! The weather was lovely when we got there (around 7:30 am) and she managed to get the shoot done before anyone started melting. Here is a link to the photo shoot from that day.
Maternity Photo Shoot with Sarah B. Gilliam
Sarah is such a talented photographer. In a few weeks she'll be doing maternity photos of Will, Baby Henry, and me! Can't wait!
Despite the ridiculously hot weather, we did manage to fit in a nice walk around the neighborhood with the pups on Sunday morning.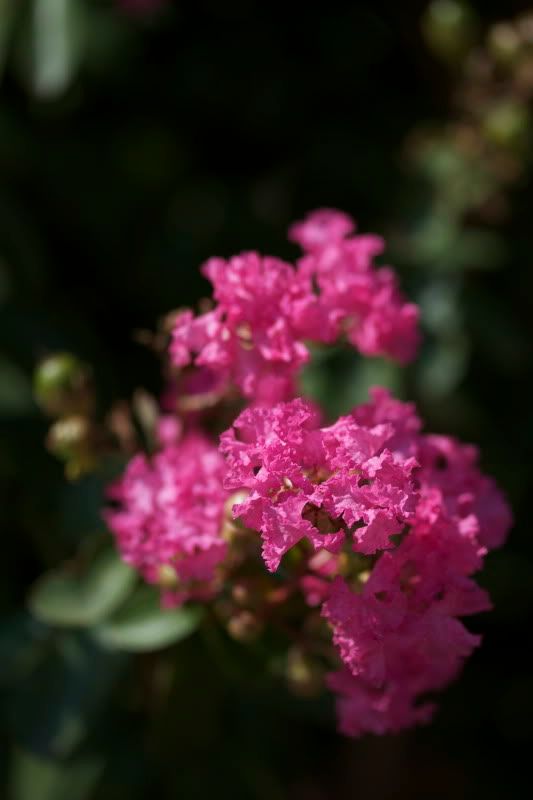 I felt pretty photographically inspired after hanging with Sarah that morning for her photo shoot, so Mr. Preston got to be the lucky subject of a mini photo shoot. In case you can't tell from the photos, he was thrilled.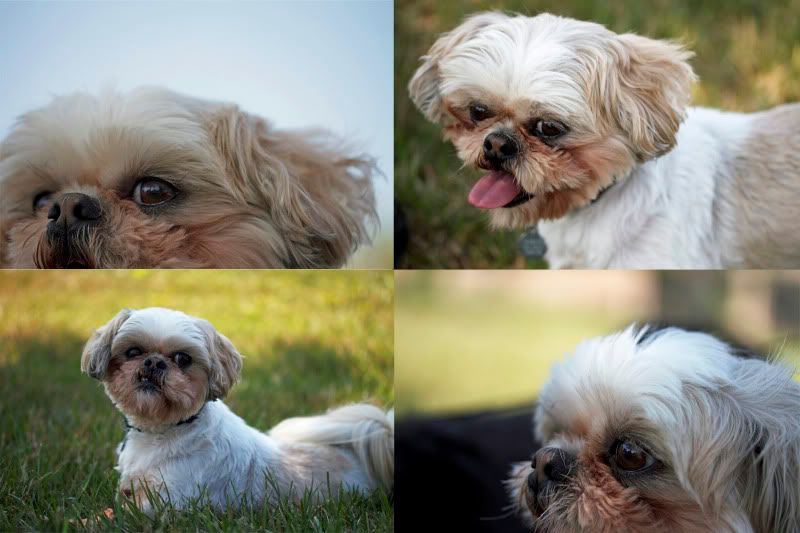 Tomato production is FINALLY starting to pick up in my little garden. I do think the heat has played a part in them taking so long to ripen, but that could just be me making excuses. I picked these lovely gems yesterday.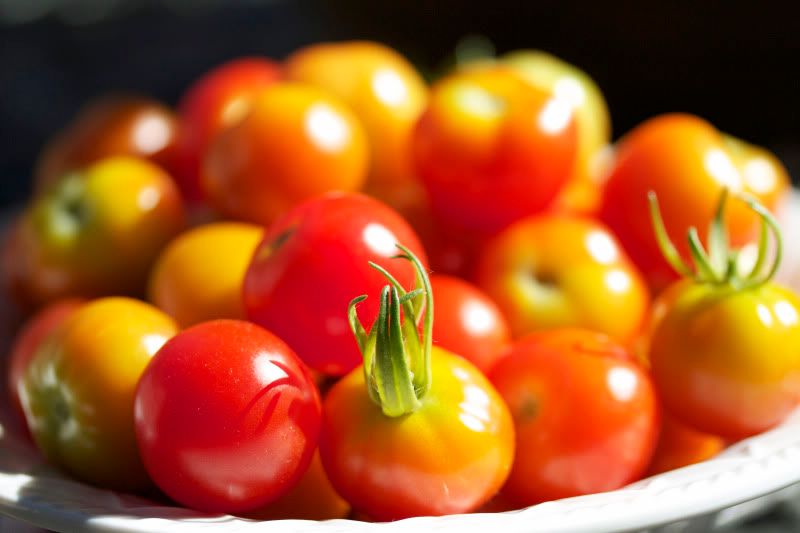 Yum!
Hope you're staying cool & enjoying life as much as we are!