It has been another wonderful week at Casa Zuill/Bowden. We've been consistently reminded how lucky we are to have each other, as well as to have all of our
wonderful
family and friends.
Allow me to recap- at least the interesting bits.
On Friday afternoon Will and I headed to Readyville, Tennessee to meet up with our favorite photographer (and friend), Sarah B. Gilliam, for our maternity photo session. We met up at a most beautiful spot-
the Readyville Mill
, and managed to catch an hour of the most beautiful weather you could ask for, for photographs. The lighting was perfect. The photographer was amazing. And the belly was very very big. You can click
HERE
to view a sneak peek of photos from our session. We can't wait to see the rest!
Saturday was another day to look forward to. Some of our wonderful friends from the neighborhood organized a fantastic baby shower for us! We had an amazing turnout of friends and family. Jessica, Anne, & Lisa did SO much work to make sure everything was perfect, and it absolutely was. One of our favorite parts of the shower was the activity that Jess came up with for the guests. Instead of traditional shower games (which I begged not to have) the girls compiled a collection of blank white onesies & burp cloths, along with fabric markers, iron-ons & stencils. Each guest had the opportunity to create their own little masterpiece for baby Henry to wear/use after his arrival! Absolutely original Jess!! I loved this!!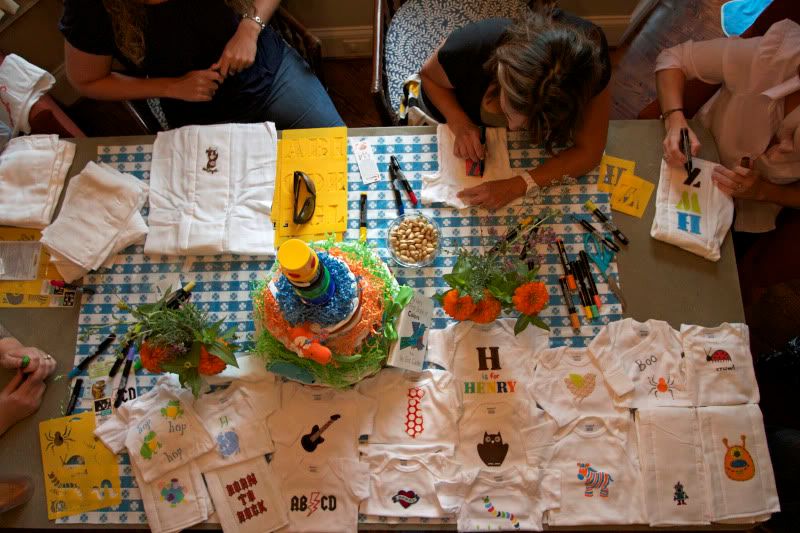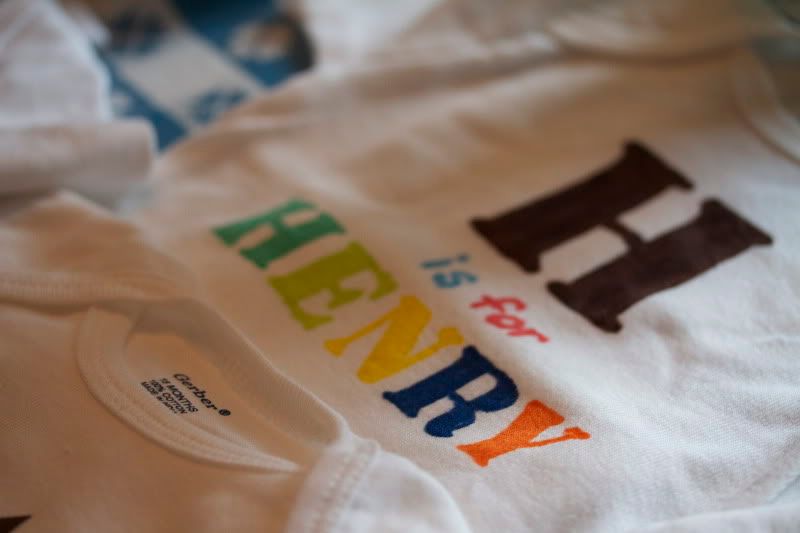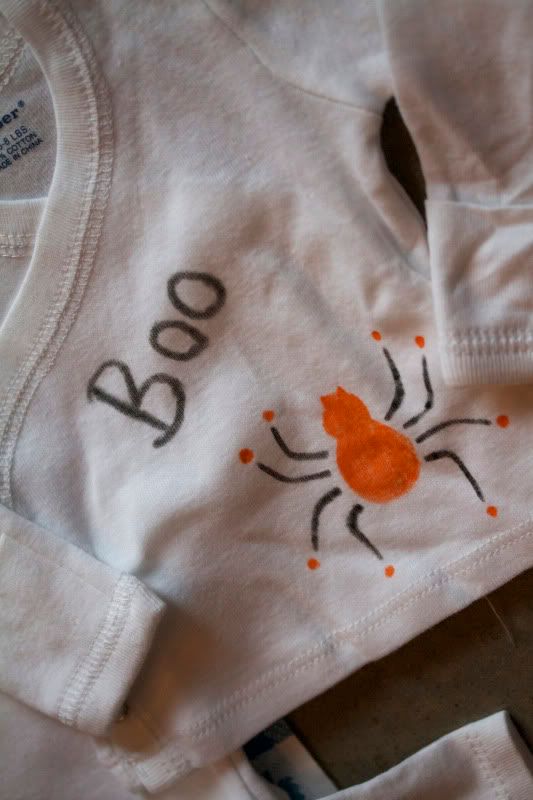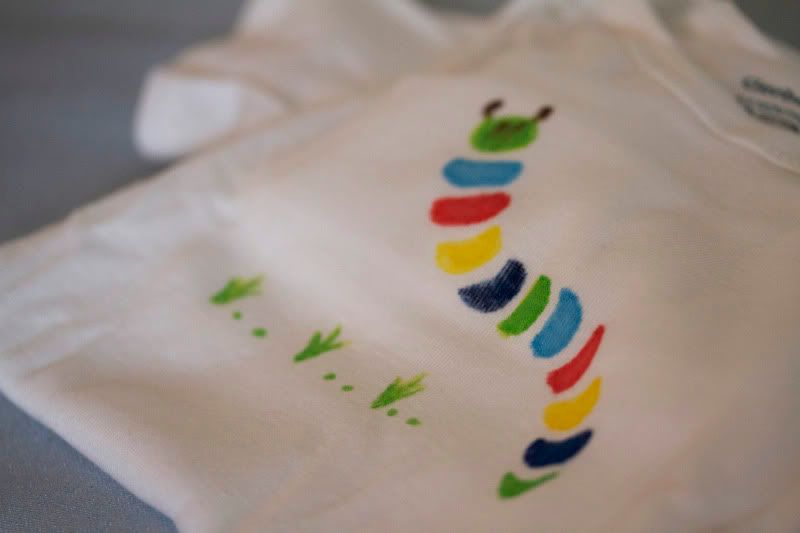 We dined on delicious culinary fare- including the most divine cupcakes I have ever put into my mouth!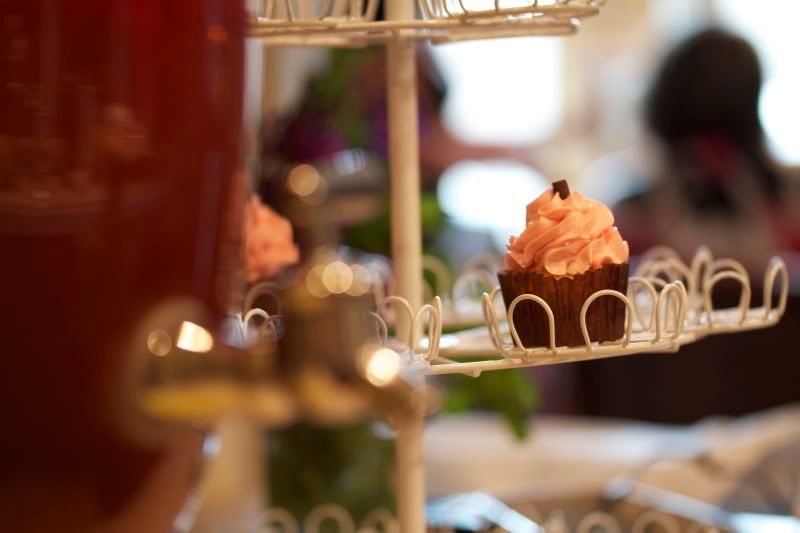 And young Henry was the recipient of another lovely diaper cake!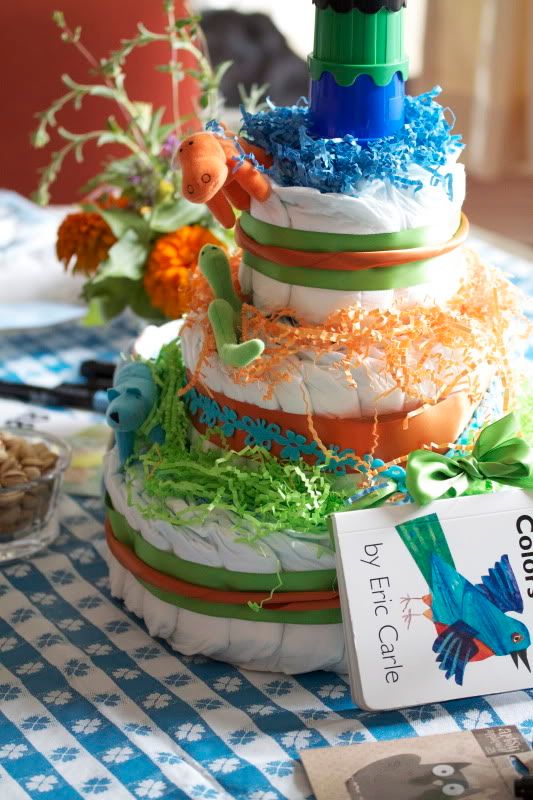 Everything was amazing- down to the smallest details.
Henry, Will & I got SO many amazing gifts! Too many to post pictures of all of them, so here is a sampling...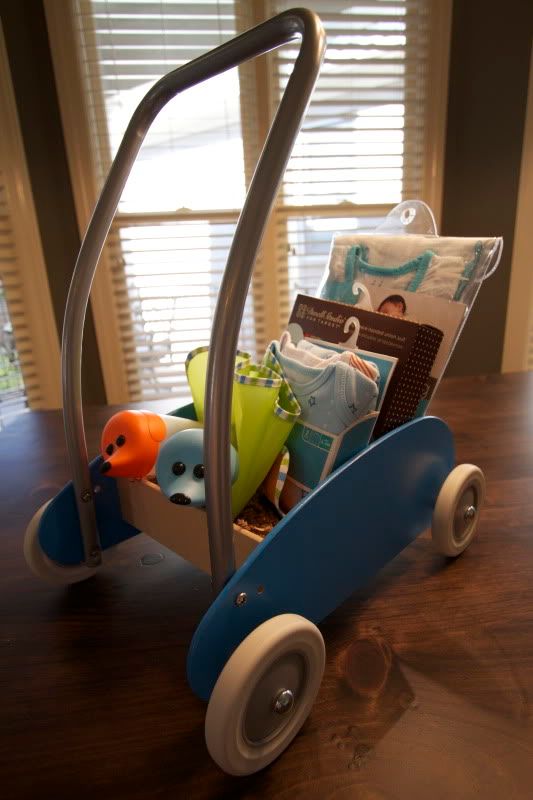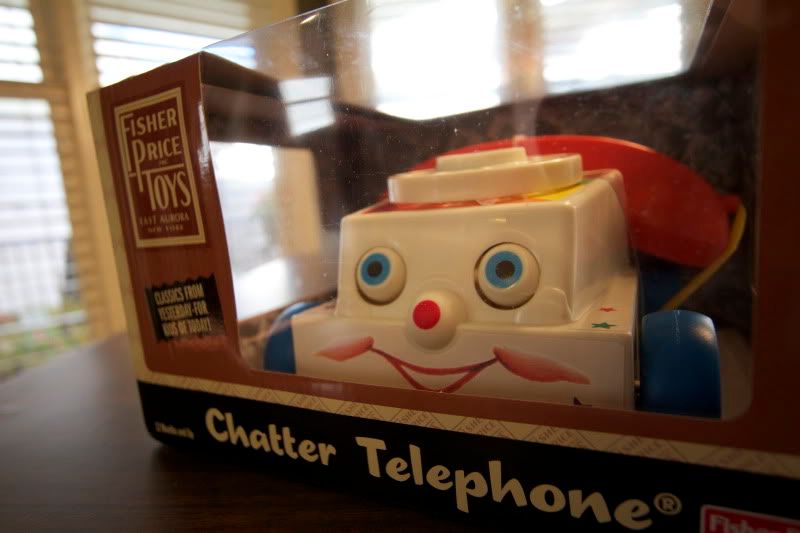 One of my oldest and most cherished friends, Mark, not only kept record of the gift giving at the shower...
but he also gave us a gift that I am so very excited to share with Henry in the future. This one definitely got the tears flowing from this Mama. Yes, I am hormonal, but Mark is unbelievably special, and the thought that he put into this gift would bring anyone to tears. Everything from the handmade card for Henry, to the little owl that Mark crafted himself to garnish Henry's gift, to the personalized Pirate storybook. Amazing.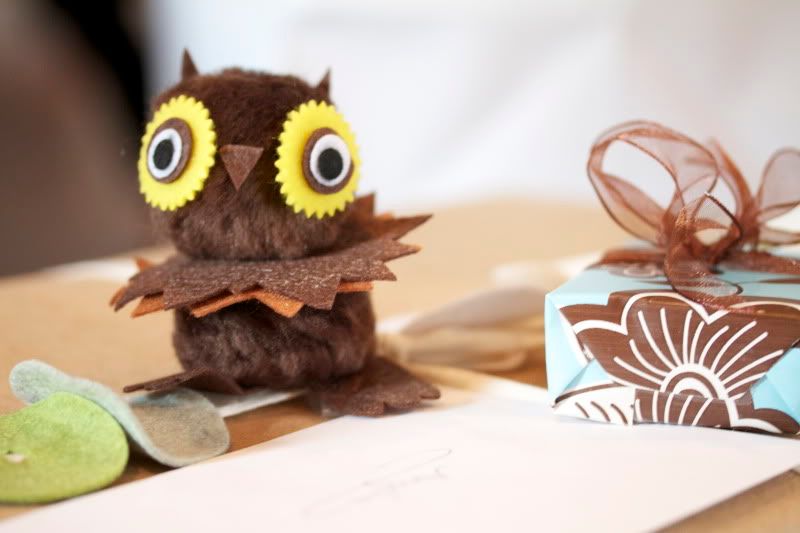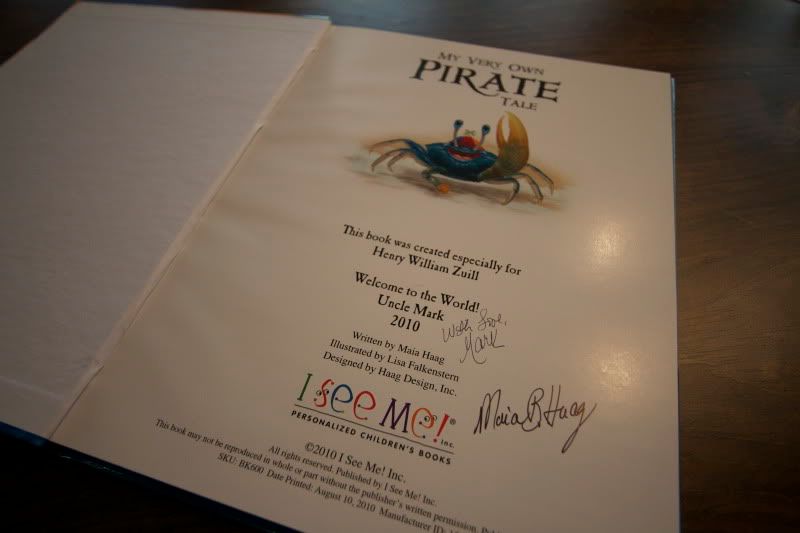 So, thanks to our very generous friends & family, our dining room is currently housing a huge collection of baby items that will soon be sorted and assembled.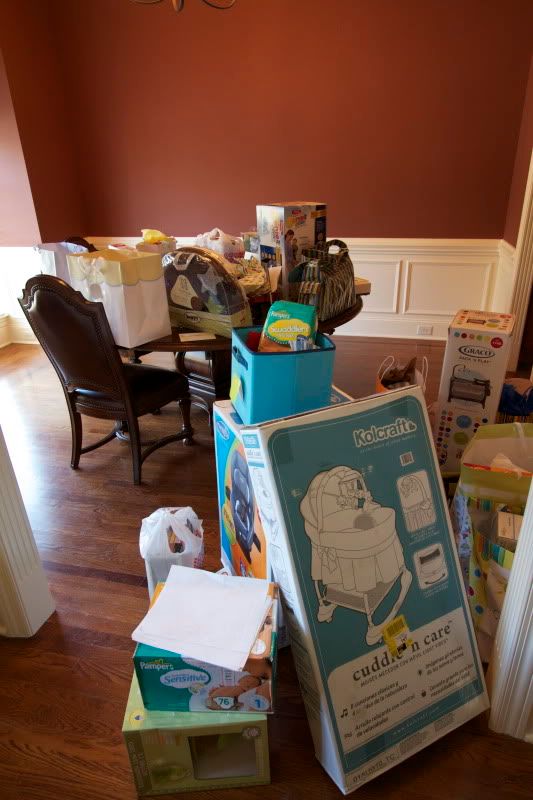 In fact, Will & I spent a chunk of time this afternoon doing exactly that. However putting this stuff together is definitely not child's play...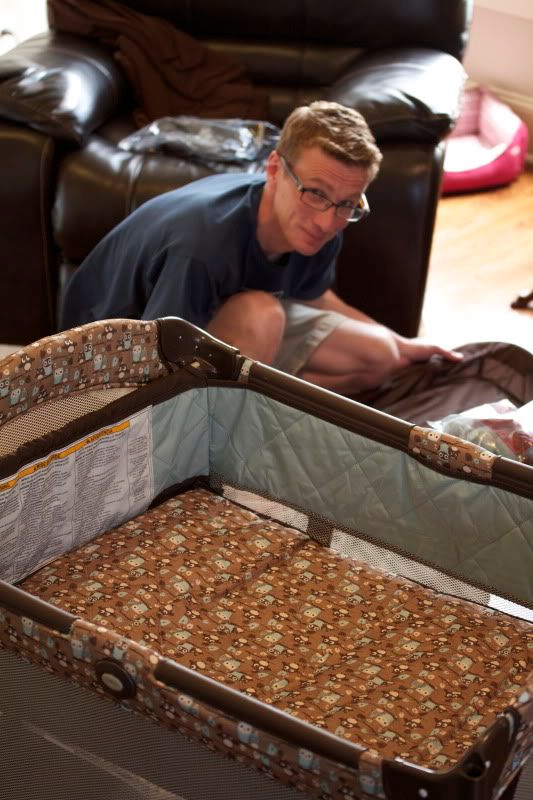 ...and could possibly even lead to the baby's daddy sipping on one of these:
Thank you Will for all your hard work today!! Henry and I are incredibly lucky!!
So as of today, Henry & I are 35 weeks 2 days into this pregnancy. Only a little more than 4 1/2 weeks left until our due date! Inconceivable!! In 12 days Henry will be considered to be full term (once we hit 37 weeks). He now weighs approximately 6 pounds and is 18-20 inches long. He is still quite active in spite of the fact that his playground is probably getting a little more crowded as his size increases. I still love feeling him move around! So far I am still feeling better than I expected to feel at this point. Still no swelling, blood pressure still great, and weight gain holding steady at around 17 pounds. Hopefully the weight gain hasn't gone off the charts since the shower! :) Here's a picture that Will took of me this morning: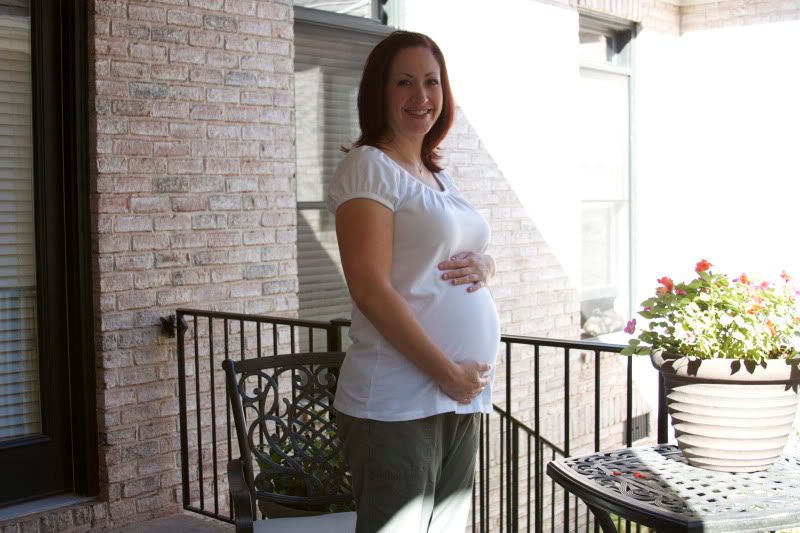 We are getting more anxious by the day to meet our baby boy, and I have no doubt that we will instantly fall in love the minute we meet him! It's getting so much closer!!
Thanks for checking in on us, and we'll have more updates soon!
***Thank you so much Will for taking all the wonderful photos at the baby shower! Although it pains me to admit it, your skills are surpassing mine at a mind blowing speed. Wonderful photos!***