It's the final countdown.
We officially have 5 days left until Henry's appointed due date. Of course, in the world of pregnancy, the actual due date means nothing, especially since I'm sure Henry's not sitting around in utero checking his calendar to make sure he's not late. As of today, we are 39 weeks and 2 days along. Tuesday was my last official day of work prior to my maternity leave. I decided to take off about a week before our due date just in case Henry decided to come early, and to give me a few days to finish getting things ready for the boy's arrival. And please believe me when I say I have been in serious nesting mode. During my first full day off from work, I think Will was ready to send me back to the clinic. It's possible that it had something to do with me trying to clean off his desk
while
he was trying to work at his desk. But who knows? Regardless, I did manage to get a lot of things done, including finishing framing and hanging photos taken by
Sarah B. Gilliam
. Thanks Sarah, for providing such lovely wall decor!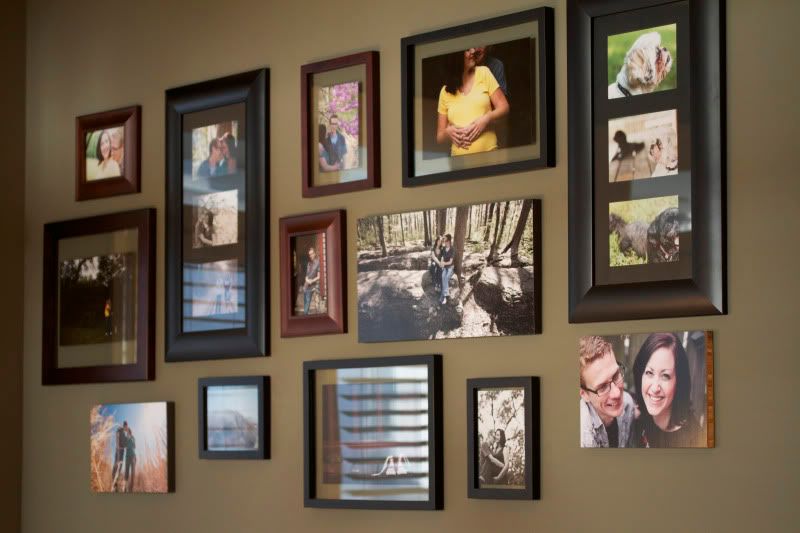 I'm still feeling pretty good. Naturally I'm more tired and I've been having a lot more low back pain (which usually just gets me excited, thinking things might be "stirring"). Weight gain is still hanging around 19-20#. No swelling. Heartburn, restless legs, and Henry's hiccups are my daily companions, but are a small price to pay for the prize at the end of this race.
Yesterday Will and I went down to Pulaski to meet up with my family at the Pumpkin Patch. The weather was beautiful, although a bit warm for October at almost 90 degrees, and the kids had a great time. I did conclude by the end of the field trip, however, that when you're 39 weeks pregnant and going to a pumpkin patch, perhaps selecting an orange shirt as part of one's attire might cause your appearance to become eerily similar to your surroundings.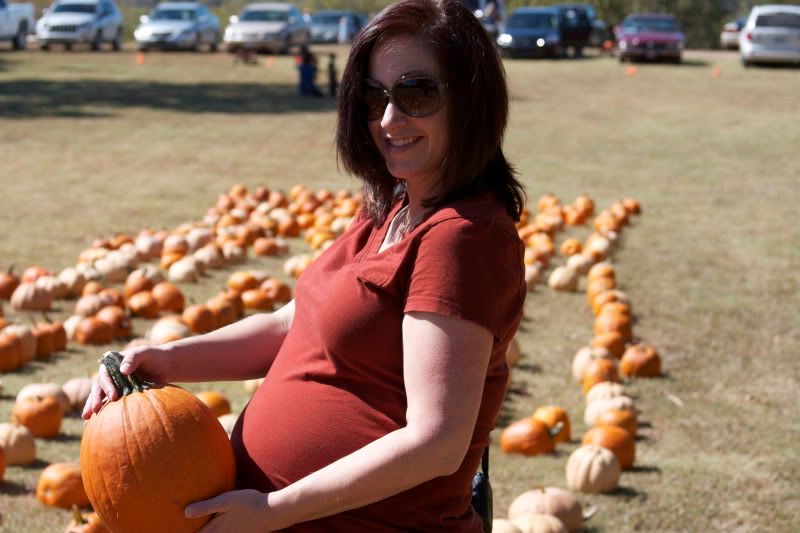 Cohen and Ella Grace had a big time wandering among pumpkins and riding trains (which were motored in true Pulaski fashion).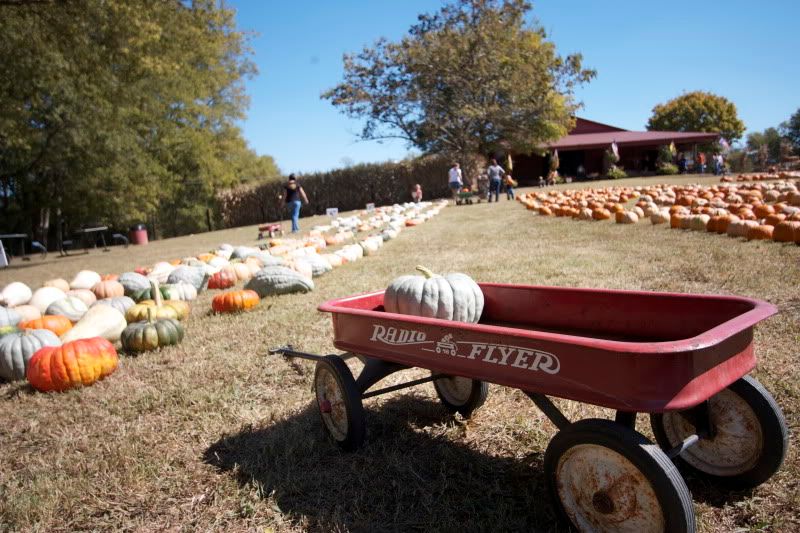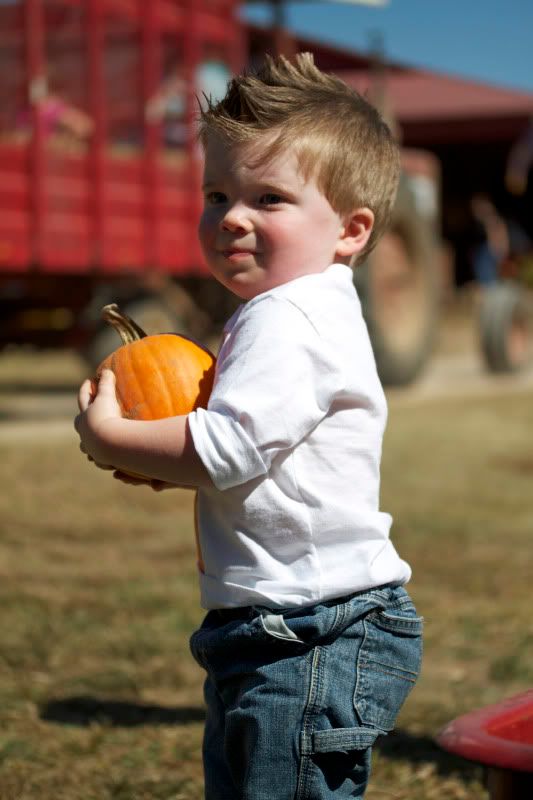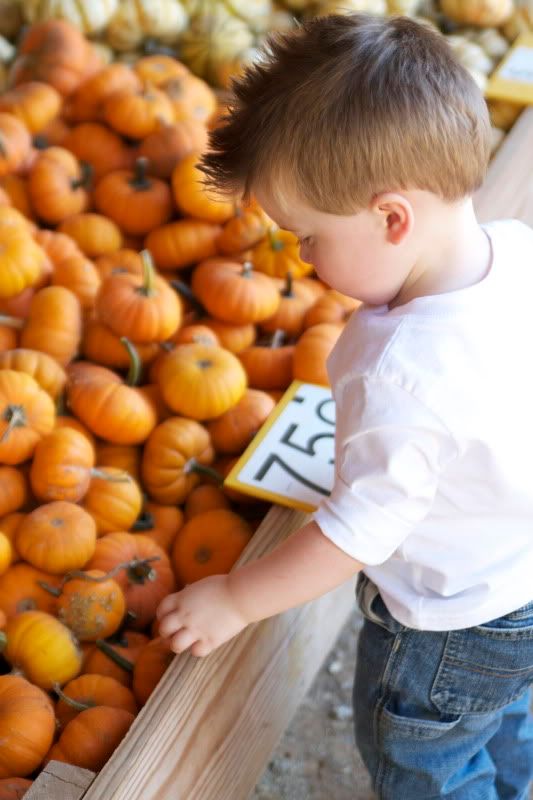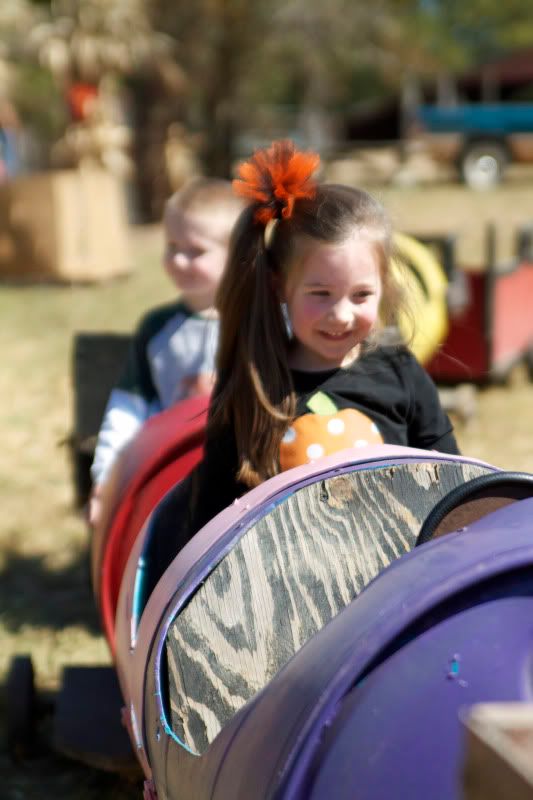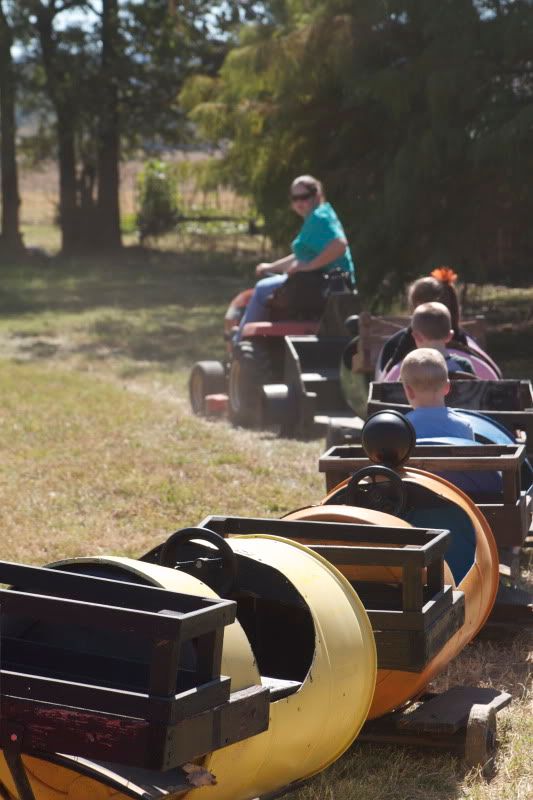 Cohen also displayed his generous spirit by sharing his popcorn with me.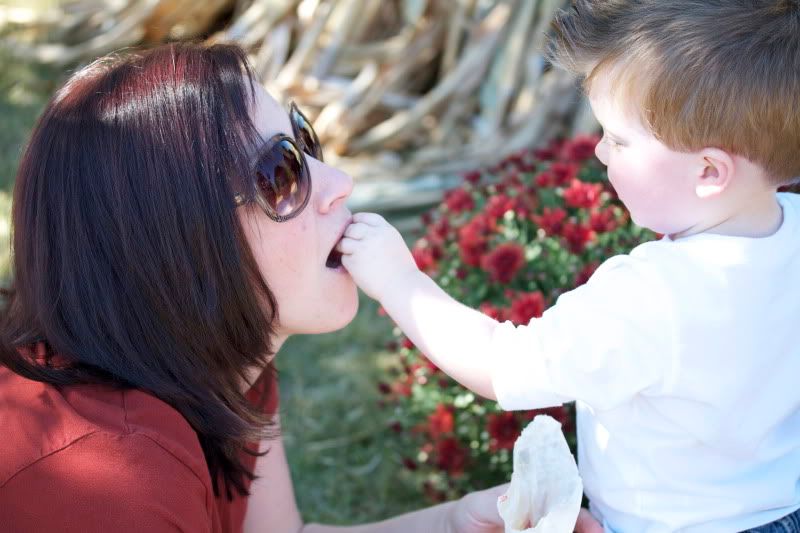 Seconds after he shoved his entire salty little hand in my mouth, I realized that was the same hand that moments ago was taking part in this activity: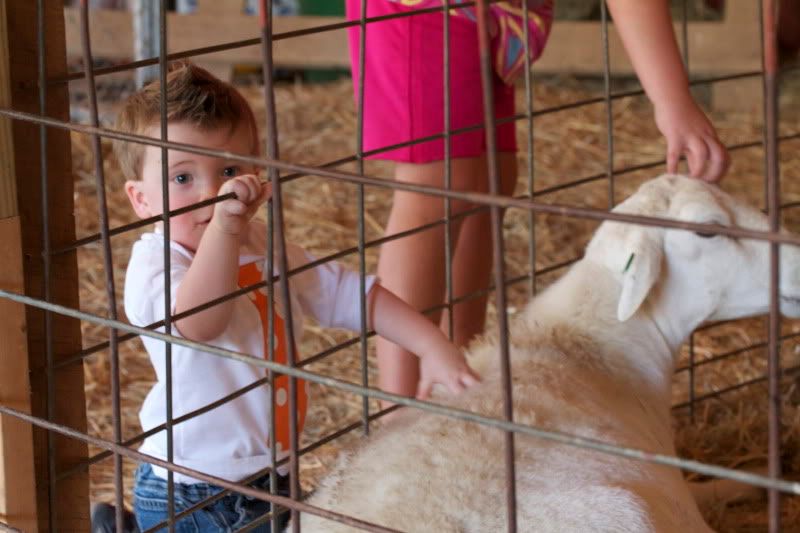 Nothing like a little sheep flavored popcorn to wrap up a trip.
Here are a few more photos from our day yesterday. Hope you enjoy them and check back soon~ hopefully it won't be too long before the blog has it's biggest news EVER!