Well, party animal might not be a totally accurate description. But Henry did go to his first party over the weekend. And not just any party- we went to a "Beatles Pub Party" hosted by some great folks. Here's an accurate illustration of Henry's interactions at the party -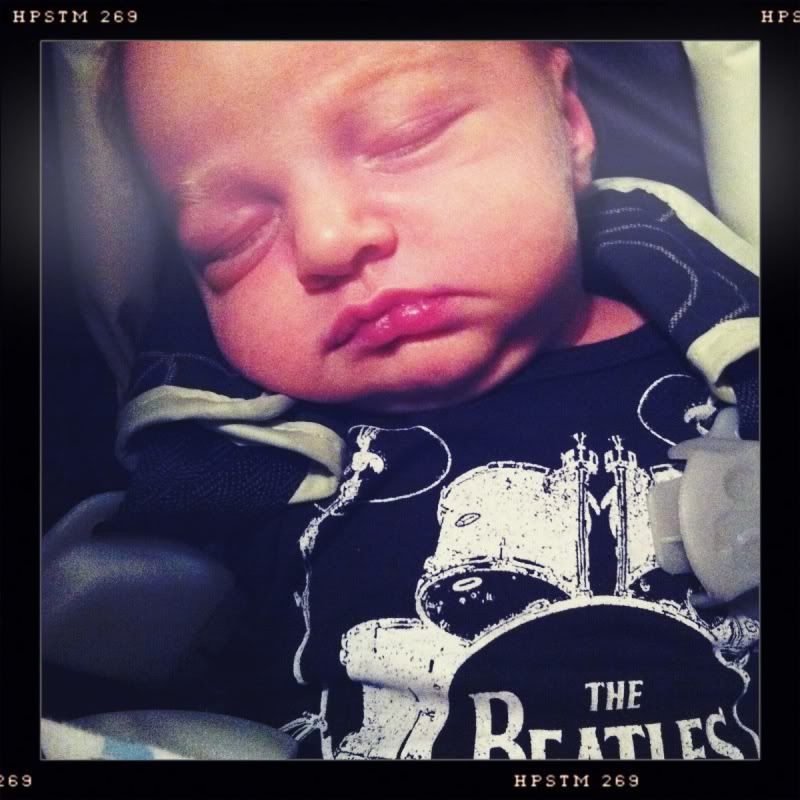 Didn't he rock the Beatles shirt? It was a great party with lively music and singing and an assortment of people in Beatles themed costumes. Thanks for the invite friends, and next time we promise not to sneak out at such an early hour. We had such a great time during the short time we were there and I can't imagine a better kick-off to Henry's social agenda!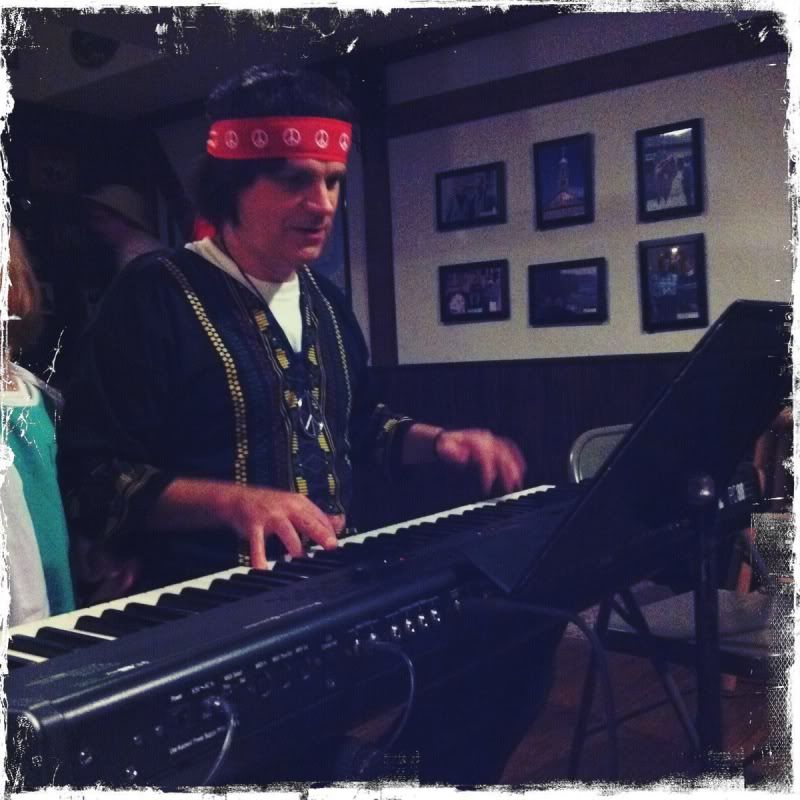 And as any proper "Eleanor Rigby" would, I brought along my face in a jar. And I did leave it by the door.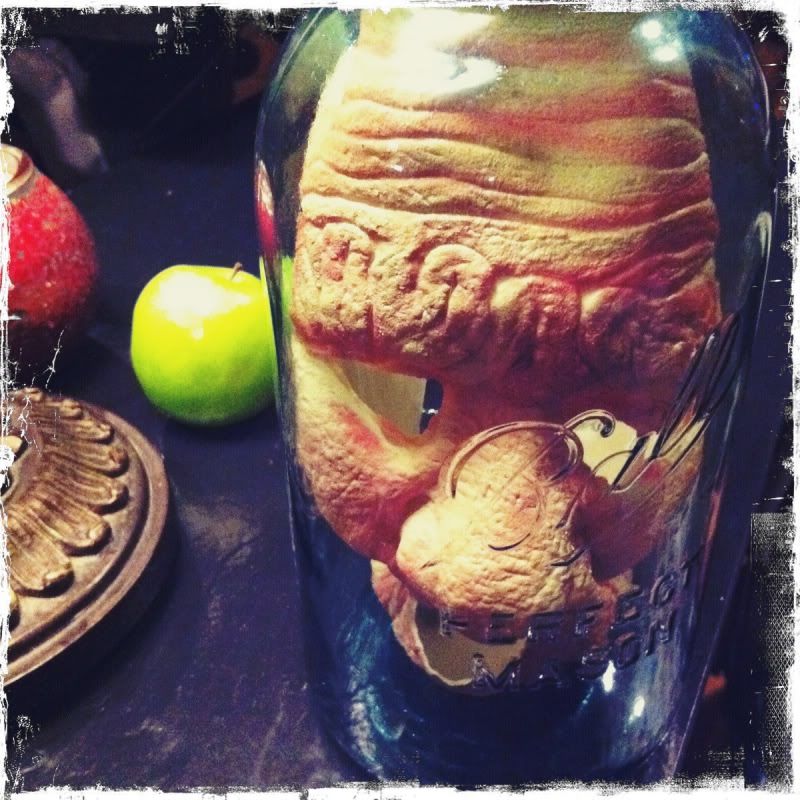 Other than his first party, Henry had another "first" this week. Will and I got brave enough (or foolish enough) to take Henry out for his first official dining experience. So off to East Nashville we went to pay a long overdue visit to "Batter'd & Fried"- one of our favorite restaurants (gotta start the kid off right!). The food was great (especially our spicy tuna roll) and the boy was content so we've labeled this one as a success!!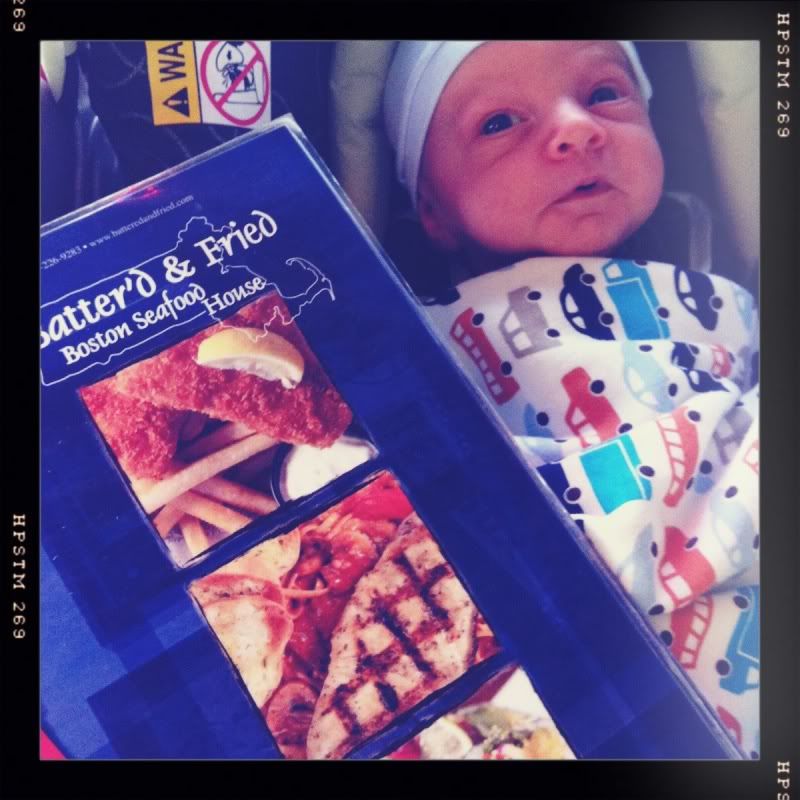 So it's been a pretty busy week again for young Henry. It's amazing that he had time to fit anything into his social calendar at all, since 98% of his time is spent eating. Our boy has grown! He now weighs 9 pounds! He managed to gain an entire pound in his first 2 1/2 weeks here on Earth. Good job, son! When he's not busy eating (or partying) he pretty much just spends time looking utterly adorable.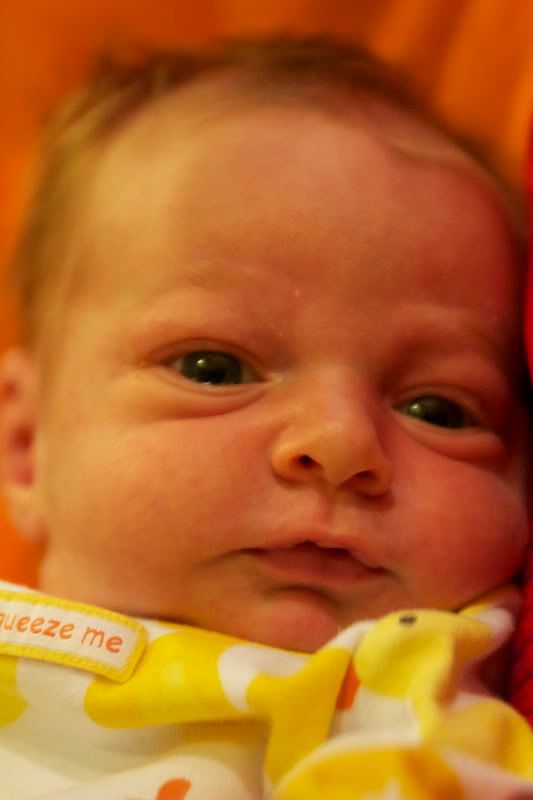 He also spent a little time sizing up the competition around the house.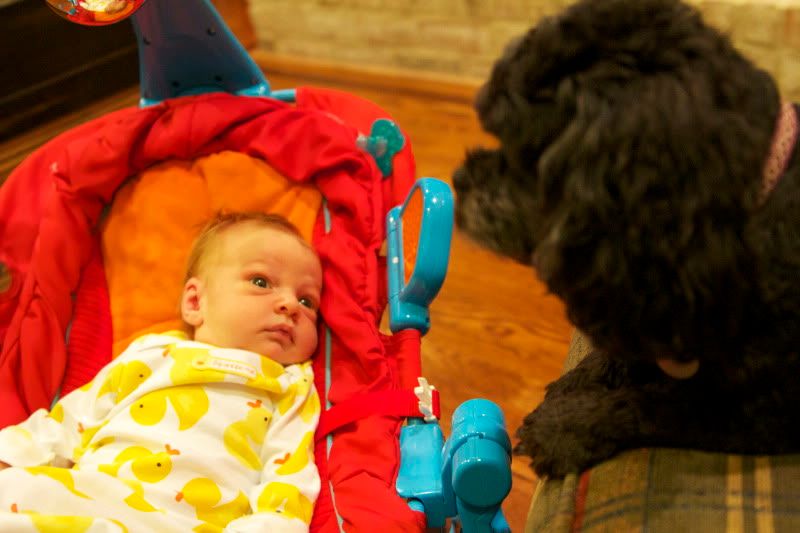 Sometimes he pretends to cry so that he can get Daddy to march him around the house on his shoulder and sing silly songs to him. It's pretty stinking cute.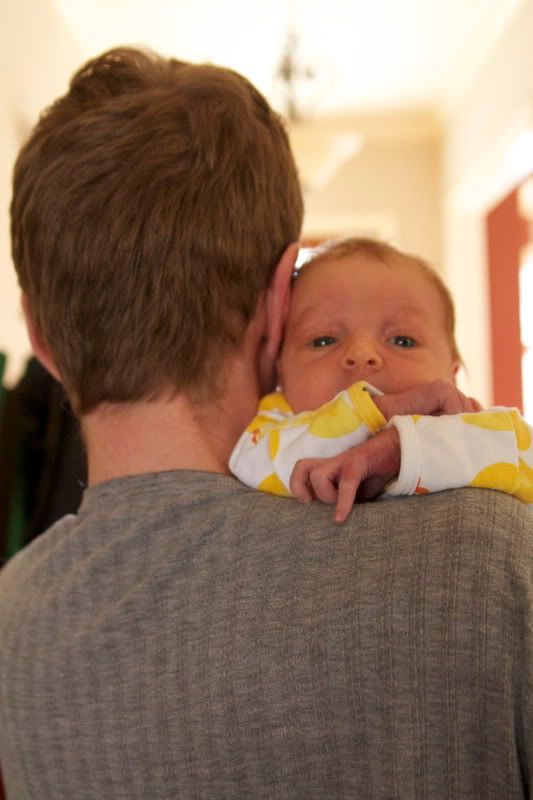 This week Will purchased what I think will prove to be a very special book to our family. I hope that one day Henry gets as much pleasure out of reading it as we have gotten out of creating "Our Cheeky Life".
It seems unreal that Henry will be 3 weeks old tomorrow! It seems like we were just driving to the hospital! Time is flying by, but we'll keep doing our best to keep you up to date on what's going on! As always, thanks for checking in on us!!