Wow. It's been 2 weeks since my last blog post. Those of you who keep up with us know that's not my style at all. I guess that pretty well illustrates the lack of excess time to be found around Casa Zuill. Young Henry Zuill does a fine job of keeping Mama & Daddy occupied 98% of the time. The other 2% of the time we can be found trying to hurriedly scrounge up something to eat or making a quick bathroom run. I might be exaggerating just a little. Maybe.
So, I guess we have 2 weeks of updating to do.
Henry is now 1 month and 2 days old. He is still growing like a weed!! I seriously think that if he continues to grow at his current rate, pretty soon we'll be able to charge admission to see him. When he was born he weighed 8 pounds. He is now up to almost 11 1/2. He is the owner of the most adorable squeezable chubby cheeks you will ever lay eyes on. He has managed to build up two little fat rolls on his thighs. His Mama loves this because it is reassurance that, yes, he is getting plenty to eat. He is quickly outgrowing almost all of his newborn clothes, leaving me in a scramble to try to make sure he gets to wear every outfit at least once before they are too small. Because some of them are just too cute NOT to wear once.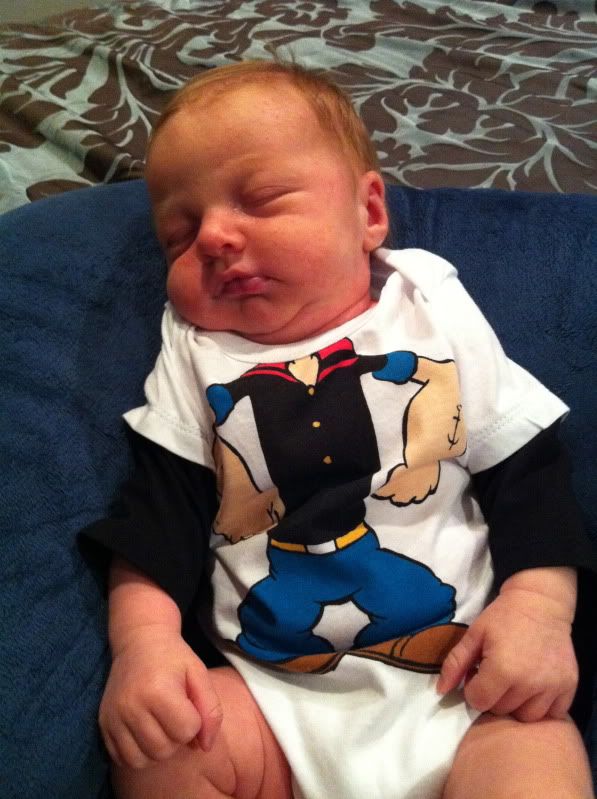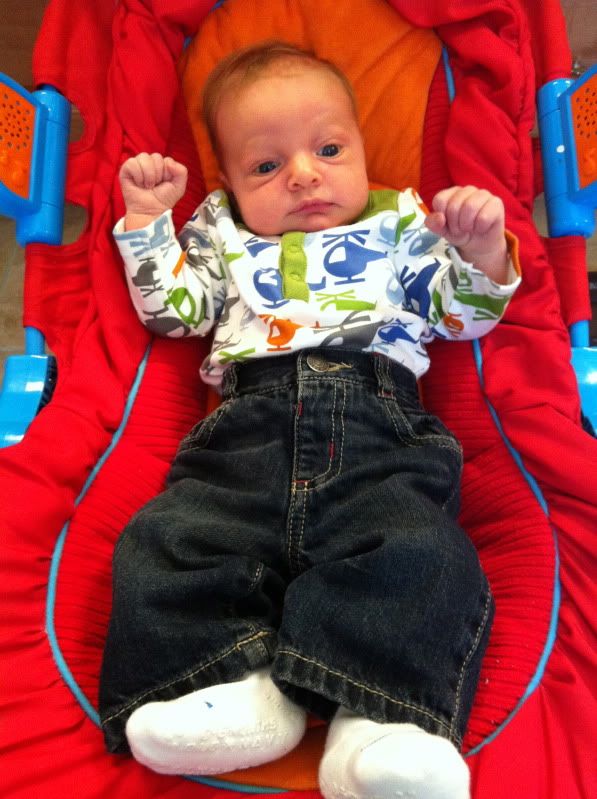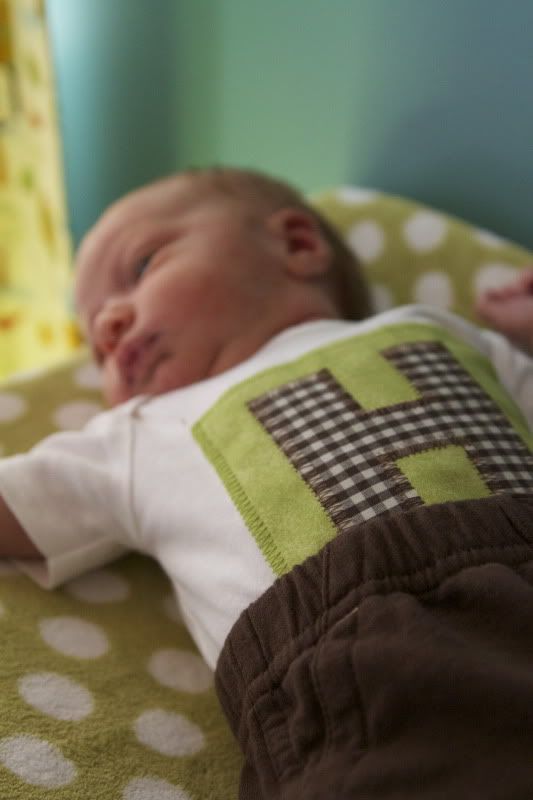 Henry is much more alert these days. During the daytime he still naps but not for nearly as long. He loves his bouncy seat & his swing. Sometimes he just hangs out with Layla and gets sniffed or has tummy time. And sometimes he has heart-to-hearts with my dad, aka his "Pappy" (who, by the way, is quite enamored with Baby Henry).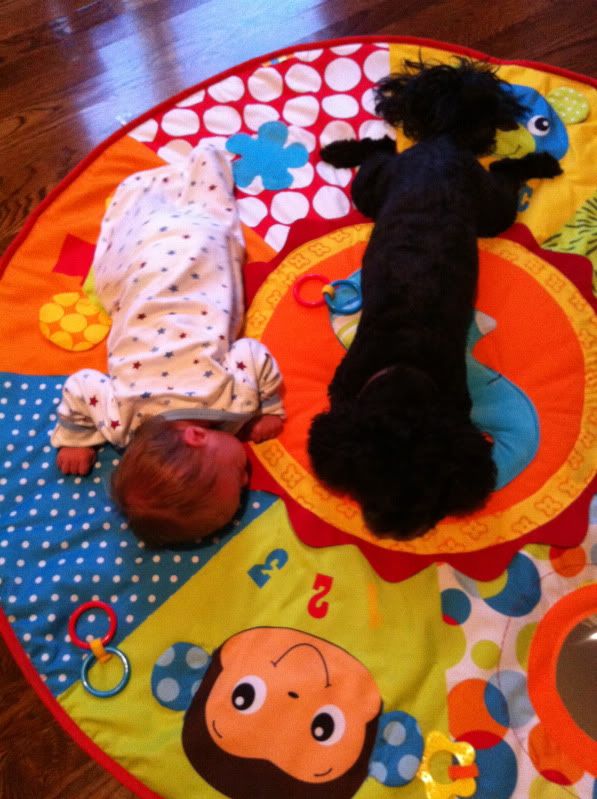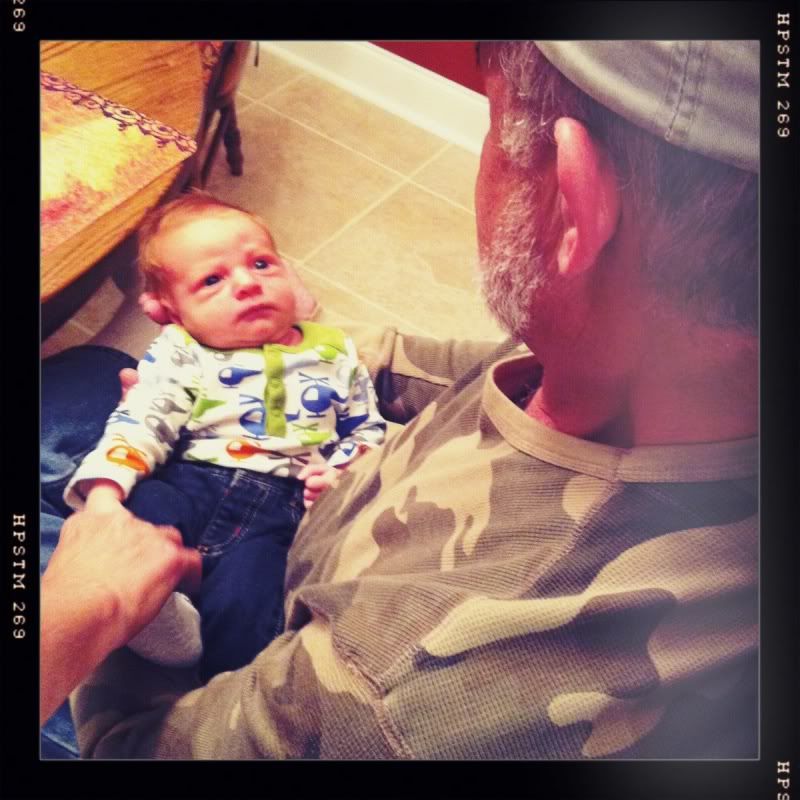 Henry had his first Thanksgiving this year. We went down to Pulaski to my parent's house for the usual feast of turkey, dressing, and all the fixings. Henry had the pleasure of being entertained by his two favorite cousins in between naps.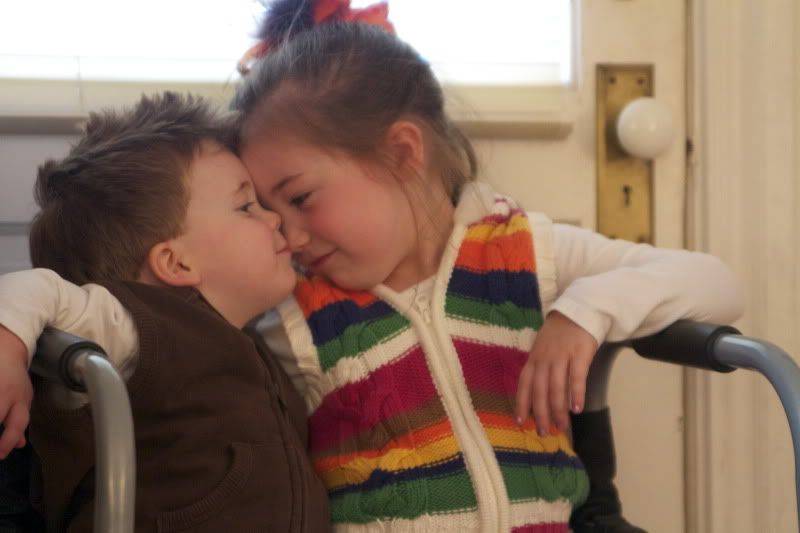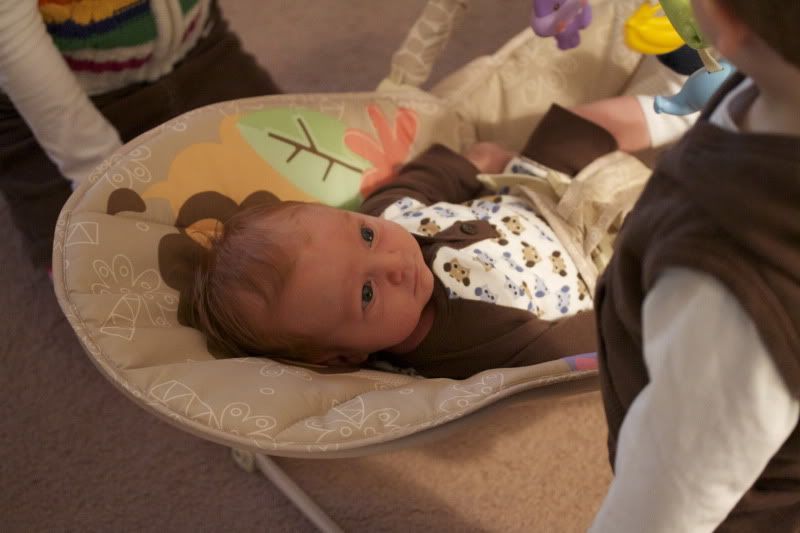 Henry and Daddy did a little bonding this week as well. AND Henry had his first bottle (of breastmilk) so Will got to experience feeding Henry. This was quite a big deal at our house.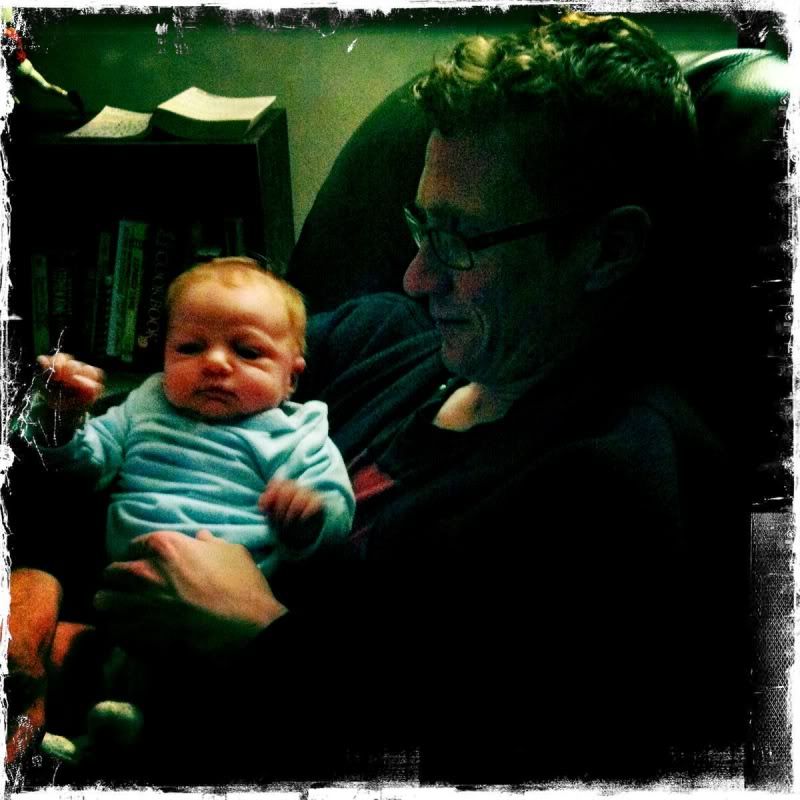 Up until the past few days we have had unseasonably gorgeous weather here in Tennessee. To take advantage of that we went with our friend Anne and her two beautiful kids up to Centennial Park to try to get some photos for their Christmas card. Henry seemed fairly unimpressed by the Parthenon.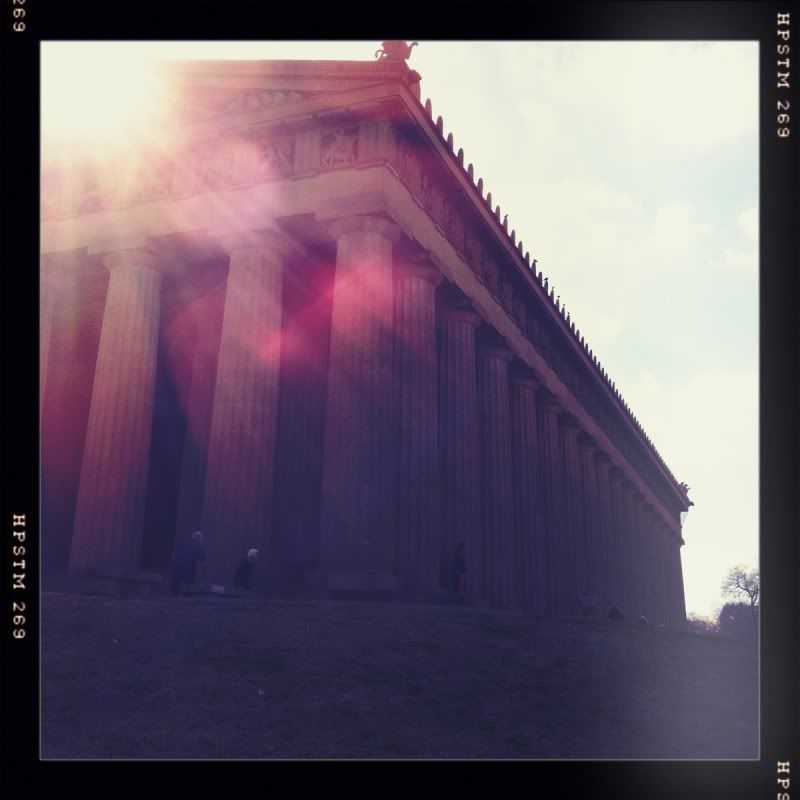 We had a great time hanging with our friends, and managed to get a few good photos for her to use.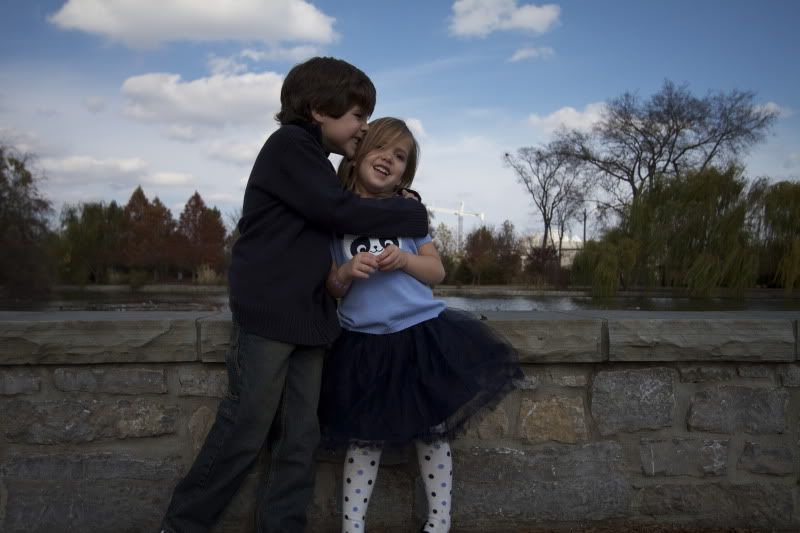 They were so funny to take photos of. Following the pattern of most kids, the minute we would snap a shot we would hear little voices say "Can I see?". So cute.
We hope you all had as wonderful of a Thanksgiving with your families as we did!