It's been 9 months since Will and I started a blog about "Our Cheeky Life". Looking back, the first few blog entries were all about the weather, tomato seeds and photography. What a long way we've come since then. It's amazing how much our lives have changed in such a short period of time. Will has had a job change, and I'm about to have a job change (well, after my extended maternity leave). We've met some amazing people and made some great friends along the way. Obviously the biggest change around here was the arrival of this little fellow...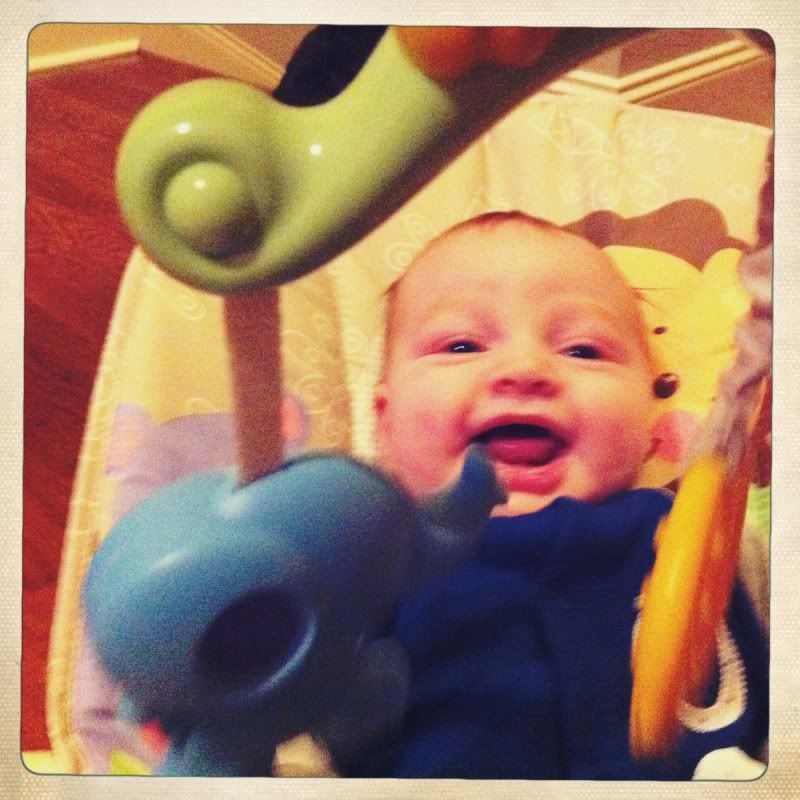 What an amazing experience over the last 9 weeks to watch him learn and grow. And when I say grow, I mean GROW. Our dear sweet little Henry, who entered the world weighing a mere 8 pounds is now up to 14.5 pounds! If only I could grow tomatoes as well as I grow babies!
At night Henry sleeps in a bassinet next to our bed. This seems to ease the nerves of new Mamas and makes it easier to feed him when he wakes up in the middle of the night. However, upon inspection of his beloved bassinet, I have discovered that the weight limit is 15 pounds. Uh-oh. Now I'm sure they err on the side of caution when setting those weight limits, but still- at the rate Henry is growing, I decided we'd better take action. Although the night schedule has not been bad, Henry's nap schedule has been somewhat erratic- which is likely what contributes to his "Cranky Hank" syndrome. Yesterday I watched him very very closely all day to observe for cues of tiredness so I wouldn't miss that "magic window" that is located directly between "not tired at all" and "now I'm so tired you can forget about me ever going to sleep". I managed to catch it a couple of times (Henry is very vague with his cues) and look what happened!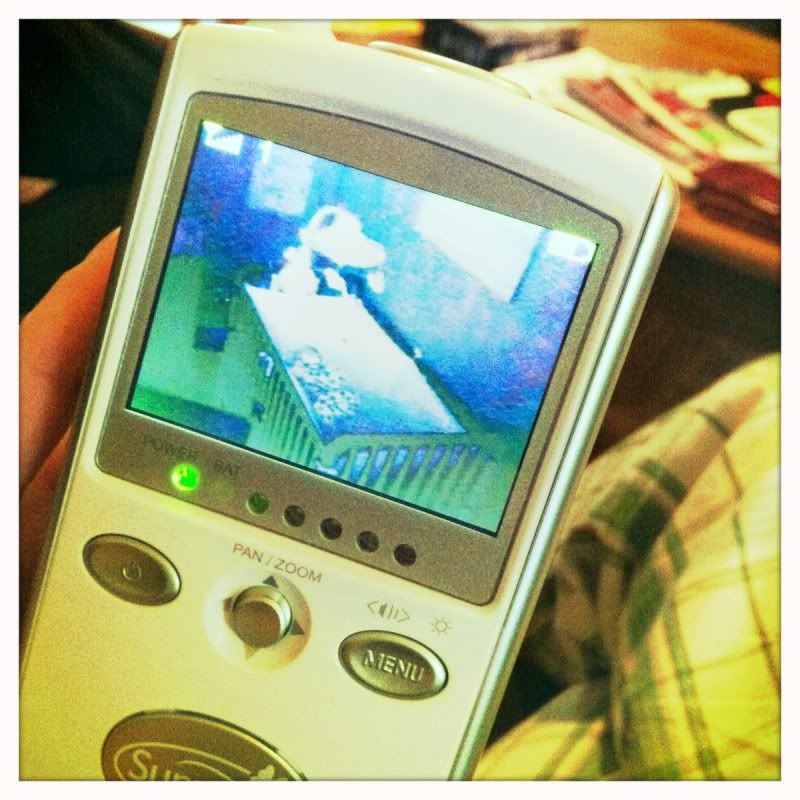 Yeah, not the greatest picture (especially since it's just a picture of the video monitor) but proof that Henry CAN sleep in his crib! I've poured over different books on sleep training for babies- "Healthy Sleep Habits, Happy Child", "The No Cry Sleep Solution", and have read about BabyWise and the Ferber method. Right now I have doubts about my ability to let Henry "cry it out" but I've learned to never say never. Right now I'm just trying to work on putting him down when he's drowsy but not completely asleep (so he can learn to put himself completely to sleep) and when he wakes up crying I go pick him up, soothe him, and put him back down. These are methods from "The No Cry Sleep Solution". If this strategy doesn't work, we'll try something else. He's still pretty "fresh" at only 9 weeks, so I'm trying to cut him some slack until he hits at least the 3 month mark.
Henry's first Christmas has come and gone since our last blog entry. This year we went to my brother's home to celebrate with a late Christmas breakfast and of course, exchanging gifts. It was wonderful to be able to spend the day with our family and enjoy all the kids.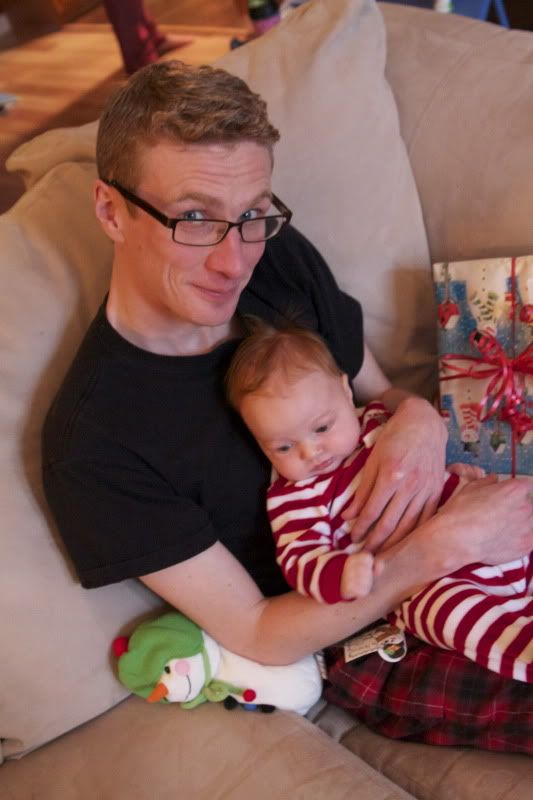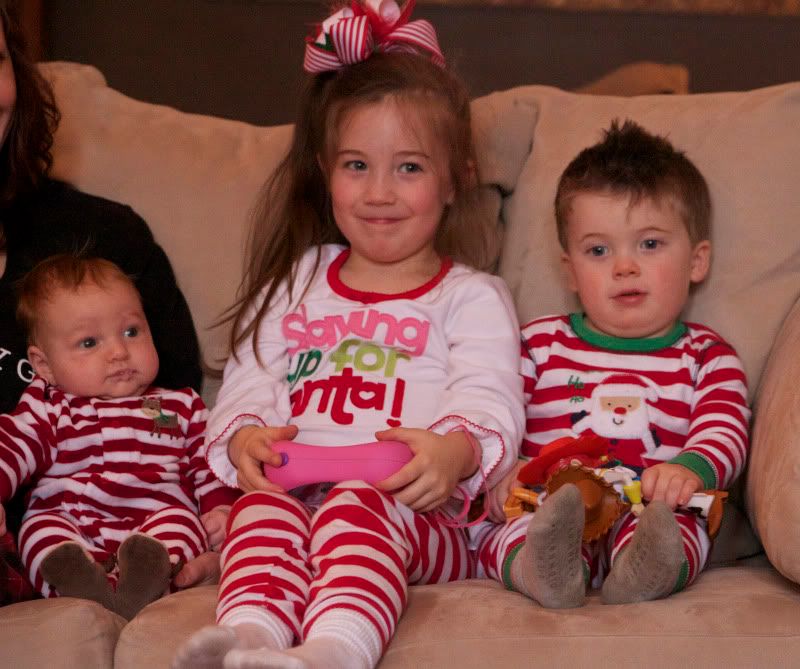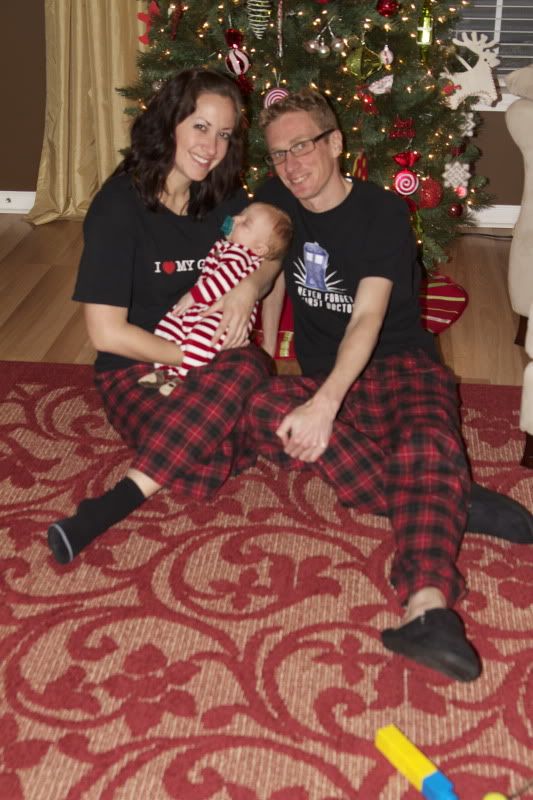 Henry got all kinds of things that he's going to LOVE in a few more months. I can't wait until he's able to play with his toys! He also got one very special gift from my mom & dad. My parents have 3 grandchildren. For each child's first Christmas my dad (who is amazing with woodworking) makes a VERY special gift for them, and this year Henry received his. This is something I know we will always cherish and that will hopefully be passed down to Henry's kids one day.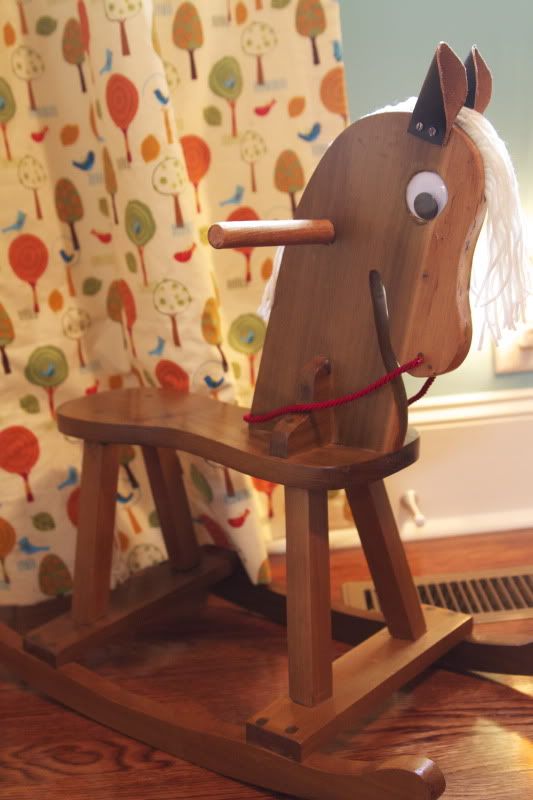 What a wonderful Christmas and what a wonderful year it's been. We can't wait to see what 2011 has in store for our family!