Here we are- another late, late blog entry. I'm sure you all understand that I've been just a TINY bit distracted with this little bit of adorableness: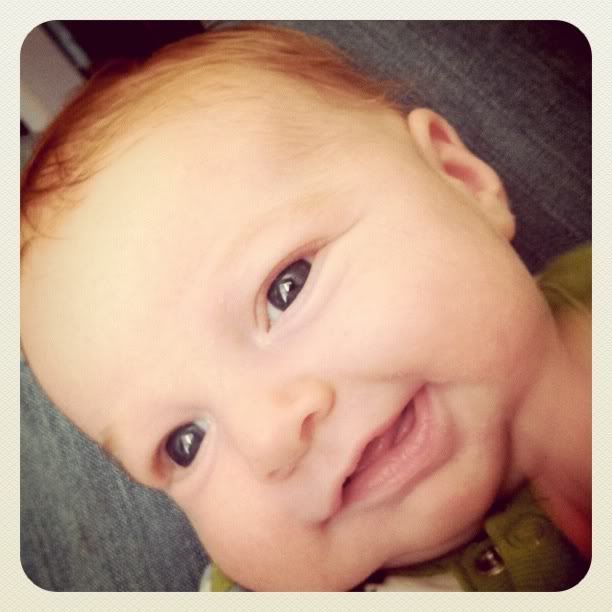 Have you ever seen more kissable cheeks in your life? Baby Henry (aka Cranky Hank on his bad days) is now creeping up on being 7 weeks old. Unbelievable. Over the last 10 days or so I have really noticed some changes in our boy. He's much more interactive, watching everything and everybody around him. He teases us often with his gummy little smiles (as demonstrated in above photo) and is obviously growing like a weed! If our scales at home are giving us any semi-accurate indication, Henry is up to about 13 pounds!! We'll find out for sure how much he weighs when we go for his next doctor's visit on Monday. Monday will not be a good day for baby Henry or for baby Henry's chubby little thighs because Monday he has to get SHOTS! Don't worry- I will have a huge wad of kleenex in my diaper bag. Obviously for me, not him.
Henry has also become a much better sleeper over the last week. I really hope I am not jinxing myself by proclaiming this publicly. A couple of weeks ago I traipsed up to Babies R Us to pick up
this little gem
- a "Miracle Blanket". And while I can't truly say that it's miraculous, it definitely borders on it. This blanket, especially designed for swaddling your little one so that he/she may slumber more peacefully, is really nothing more than a baby straight-jacket, but Henry LOVES it. Last night he slept for 5 consecutive hours. Can I get an Amen??
I thought he was really going to need a straight-jacket after he had to painfully endure watching his Colts fall victim to the Dallas Cowboys. Poor boy.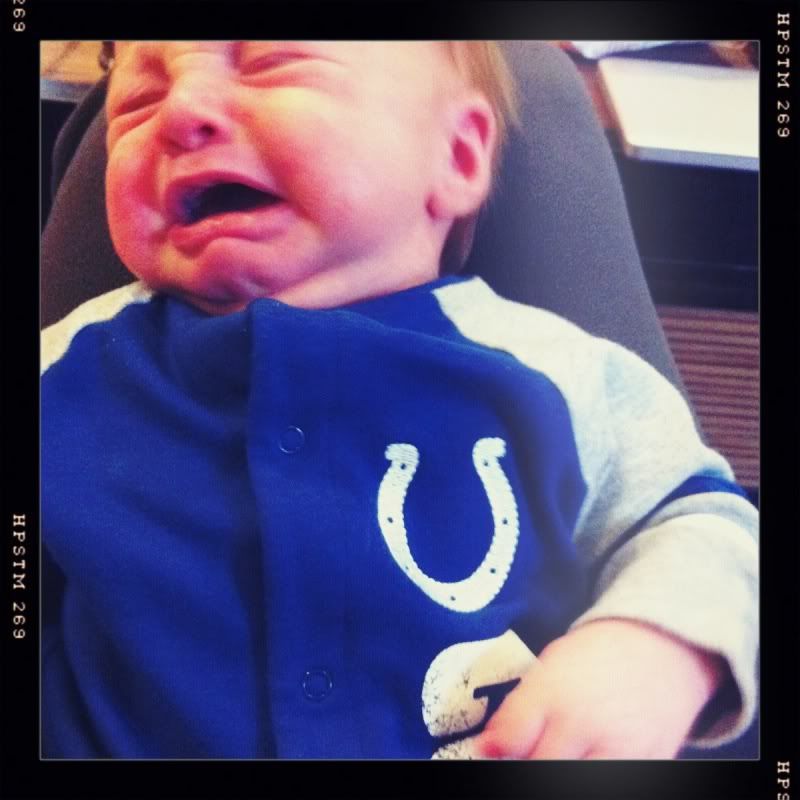 This year I have really had a new motivation to streamline our Christmas routine (meaning my severe lack of spare time) but we did manage to put up our Christmas tree. I have seen so many beautiful trees that look like they jumped straight out of the pages of Southern Living or Martha Stewart magazines. Not our tree. But that is exactly what I love about our tree. It's a mish-mash of so many little tokens of places we've been or people we know. Many of the ornaments were handmade by my mom, like these snowflakes:
There are many others that I've had my entire life, that were made for me by my great-grandmother before she passed away.
Of course, Will and Henry both have to mark their territory on the family Christmas tree as well.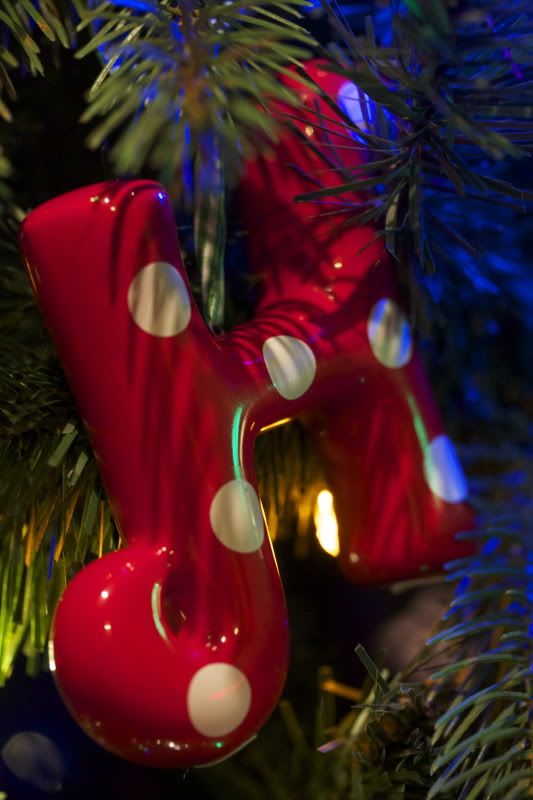 A couple of days ago Henry and I (along with my most wonderful friend Mark) went over to try to get some photos of Ella Grace, Cohen, and Henry together in their Christmas pajamas (or bajammies, according to EG). Talk about trying to herd cats! We did manage to get a few shots (which for now must remain unrevealed to public eyes in case they are used on Christmas cards) but I will post this one shot of Henry & EG. She loves Henry so much and she loves holding him...until he cries. Watching her with him is just adorable!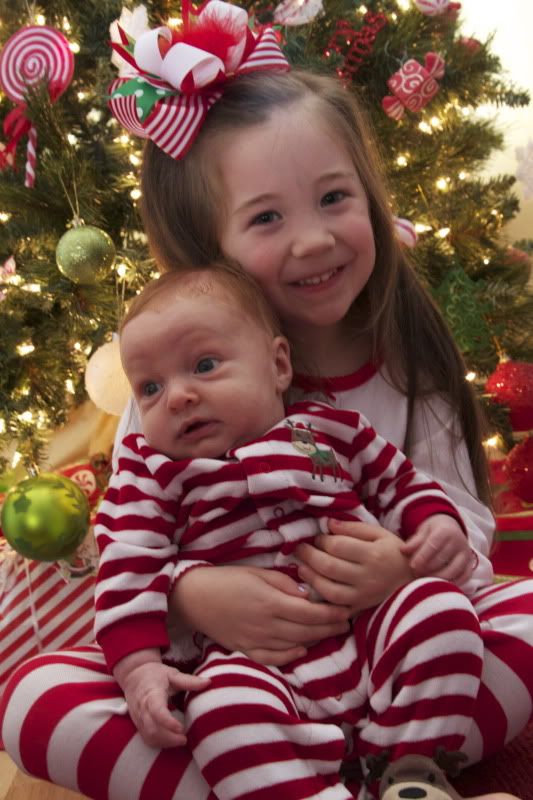 And as usual, Cohen kept us highly entertained. I love this precious boy so much- especially when he's wearing my overly large sunglasses.
Hope you all are gearing up for a wonderful holiday season, and we'll report back soon (or as soon as we can)!