Henry has accumulated many nicknames in his short time here on earth. He has been referred to as "Squirrel", "Cranky Hank", and "The Boy Who Never Sleeps" to name a few. Determined to prove his mother wrong (isn't he too young for that?) he is currently inching towards the 1.5 hour mark on his afternoon nap. Go Henry! This gives his Mama a few minutes to quickly post some adorable photos from our last few days~
Over the weekend Henry and I made a trip to Nashville to make a Dury's run. It had been determined that our household was severely lacking in the 50mm camera lens department- a situation that required immediate remediation. So off we went, and purchase was made. We made a beeline for the house after leaving Dury's and Henry's dad and I immediately began breaking in our new toy. How about this picture of Will and his "mini-me"?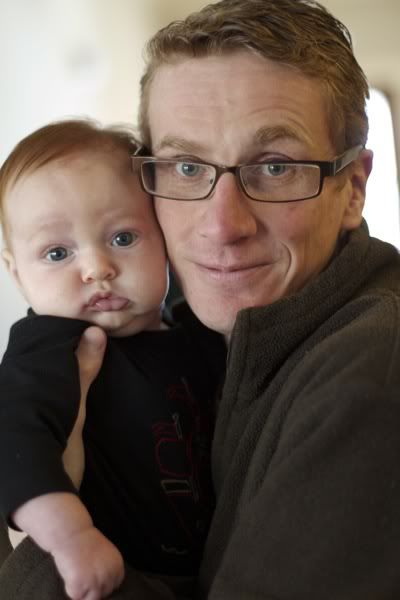 Even Preston got in on the photography extravaganza. He seemed thrilled.
All weekend Henry was followed around with the camera. I'm pretty sure he might think his Mama & Daddy have "Canon" stamped on their foreheads. The poor boy couldn't even do his tummy time in peace. He was pretty interested in that good looking boy he spotted in his mirror!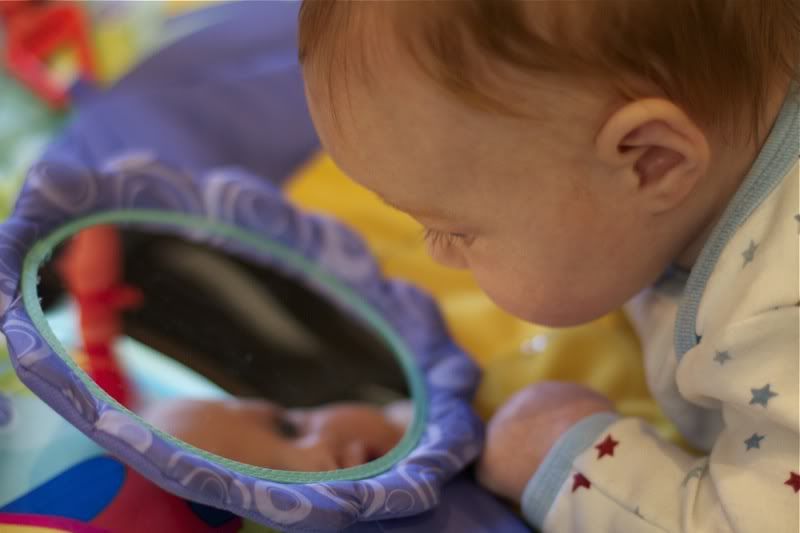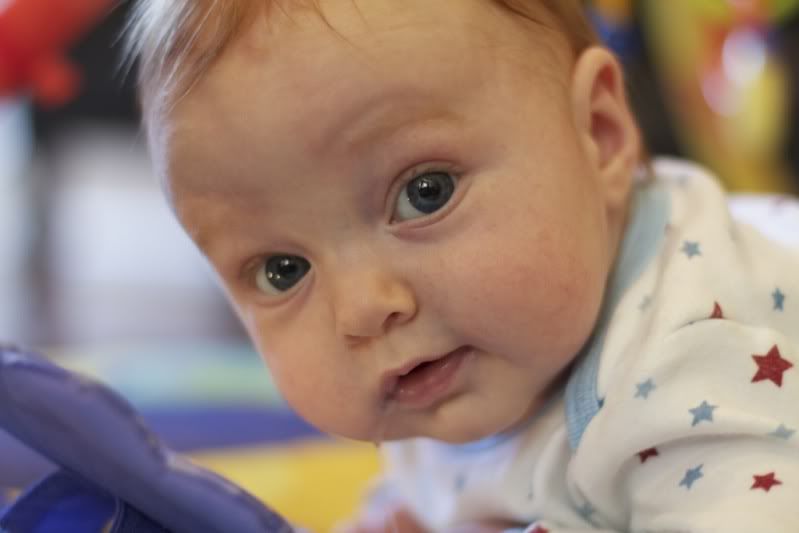 On Saturday we had a wonderful day helping to celebrate my nephew's birthday. It's so hard to believe Cohen is already two! I'm sure that before I know it I'll be saying the same thing about my sweet Henry! The kids had a great time at Cohen's Toy Story birthday celebration, and Will and I spent a little time behind the lens capturing these sweet childhood memories.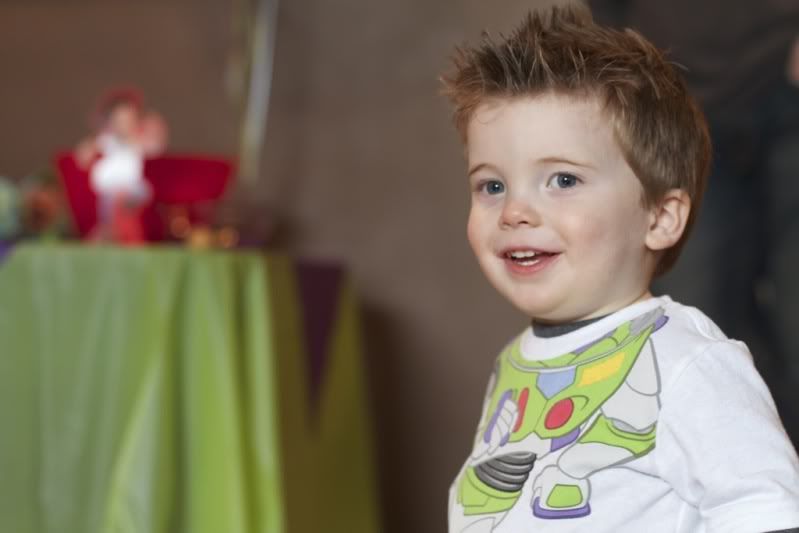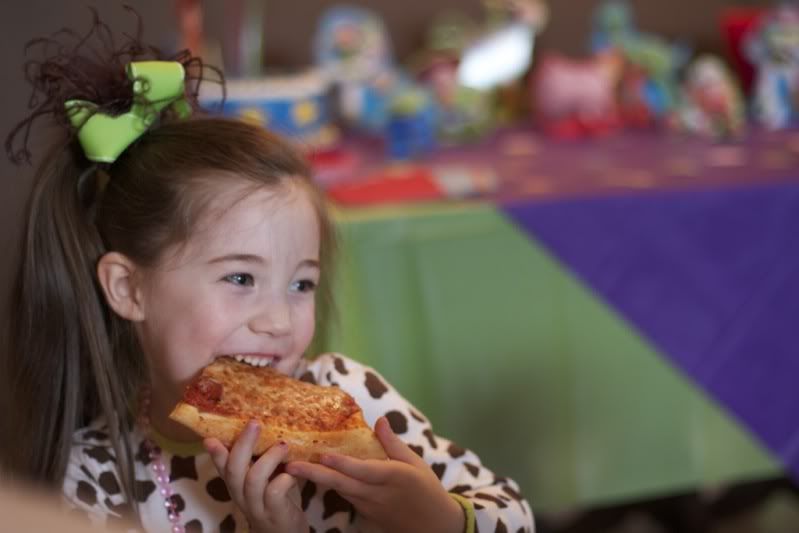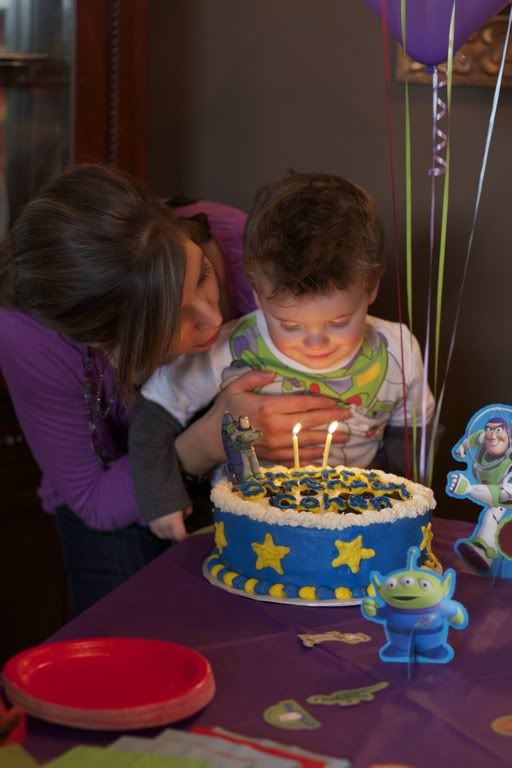 Henry, who usually only prefers to be held by Mama or Daddy, was much more sociable that day! His grandmother was VERY pleased with this fact. I love this photo of the two of them. Love it.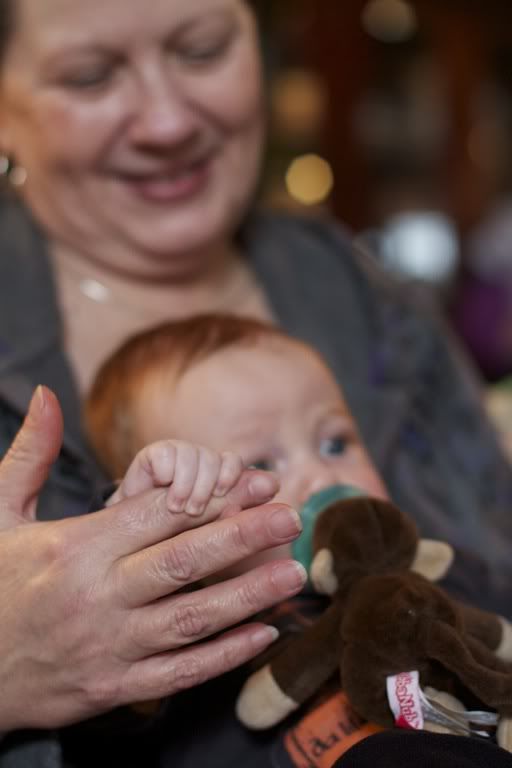 However, Henry made it clear that being so sociable is utterly exhausting. (Note- this sleeping was done with 6 screaming kids running through the house) Sweet boy.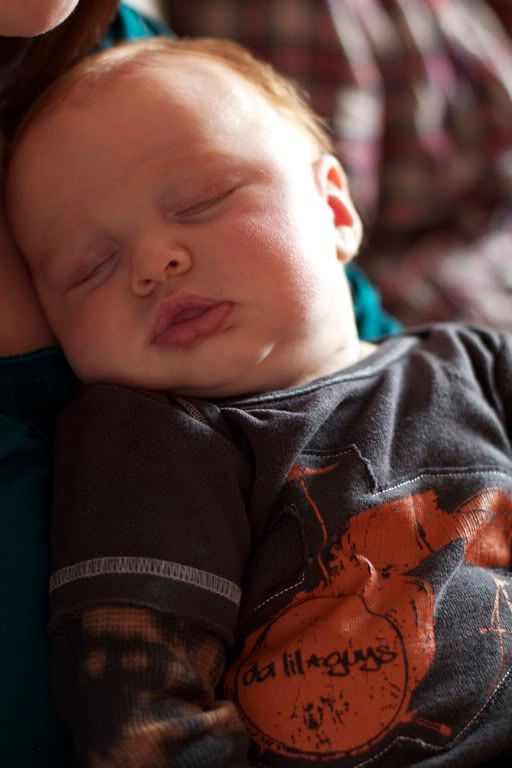 Thanks for stopping by, and we'll be back soon for more updates on your friendly neighborhood spider-baby!