Well, I'm another year older. Again. Another year wiser as well? I'd like to think so, but I can't make any promises. I did, however, manage to check one very important thing off my "to do" list on the day I turned 34 years old.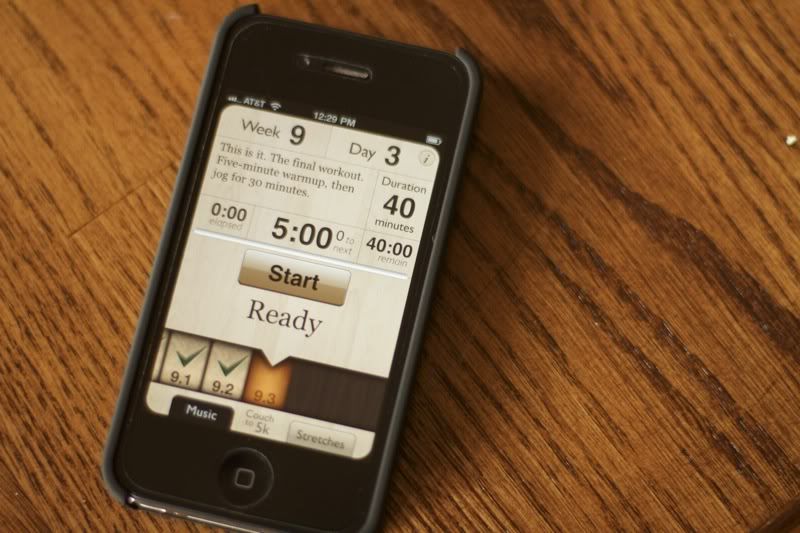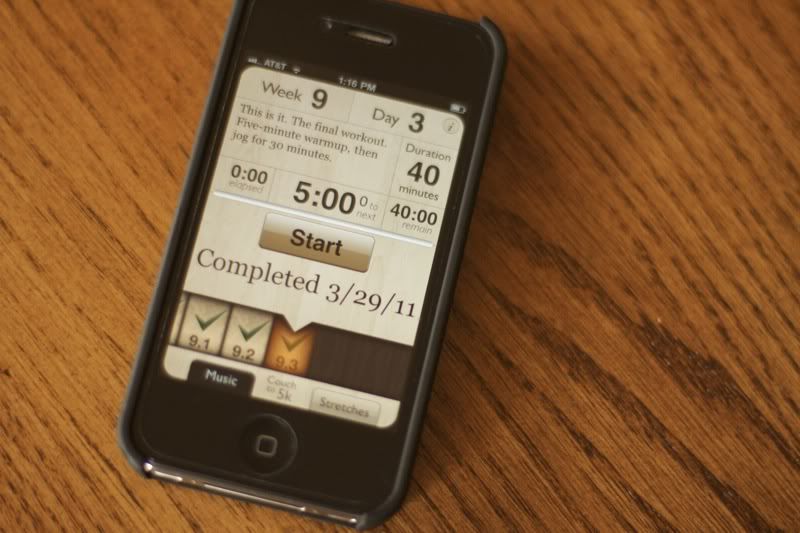 Couch to 5K complete! The evolution of my running capacity over the last 9 weeks has really amazed me. The first day I started it took all I had to run the 60 second intervals mixed with the 90 second walking intervals. Today I ran four miles in about 40 minutes- without stopping. I'll admit it. I'm pretty darn proud of myself. The Mule Kick 5K in Columbia is this Saturday. Even though it's just a 5K (and nothing more than a jog to the mailbox for experienced runners) I'm very excited and very terrified at the same time.
After my run today I couldn't help but indulge in what I consider to be even better than a big slice of birthday cake.
So it's been a great birthday. Yesterday, my birthday present from Will arrived. We went outside to find this sitting at the bottom of the steps. I want to see the UPS guy who unloaded this puppy without any help.
It looks even better fully assembled and I can't wait to break it in this weekend!
On my last birthday I was still newly pregnant and about to burst at the seams to announce to the world that we were expecting. It's unreal what can change in a year.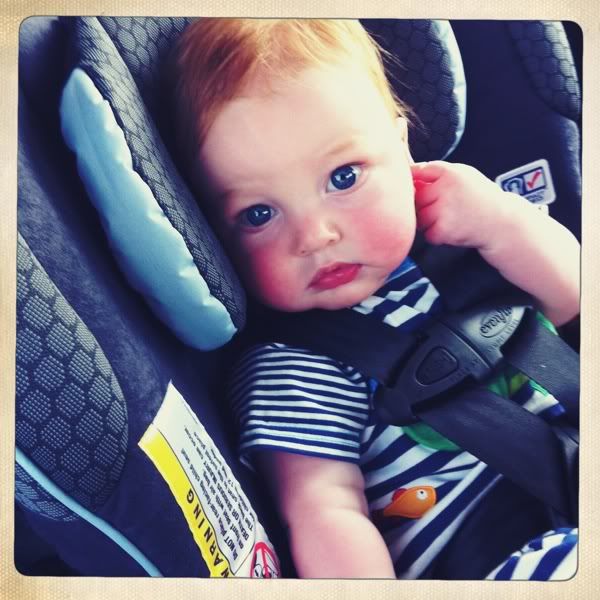 We leave for England in just a little over 3 weeks. Again, another situation about which I am very excited but also terrified. I'm so excited to go back to England, to see Will's family again, and for them to meet Henry for the first time! On the other hand, I'm terrified of being "those people" on the plane. You know, the ones with the screaming baby. I'm sure every parent that flies with an infant has that same fear. Henry's pretty excited about the trip. Maybe you can tell from his shirt.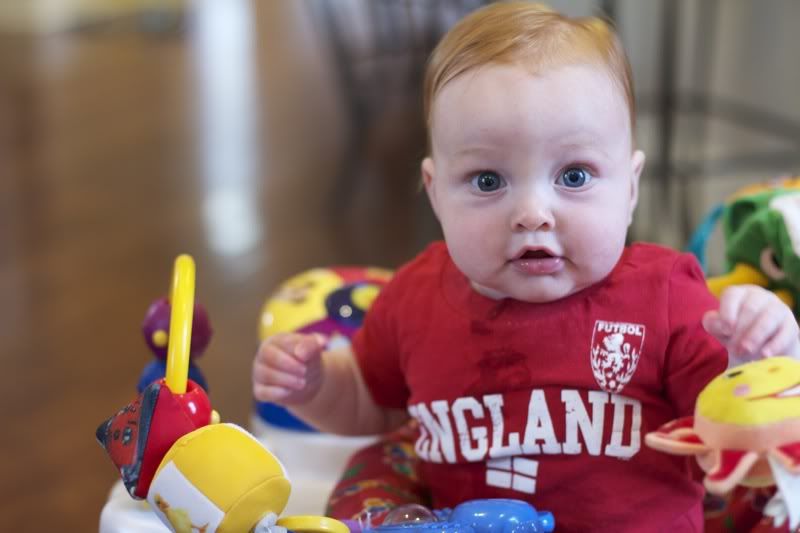 He's such a busy boy these days. And a pretty adorable boy too.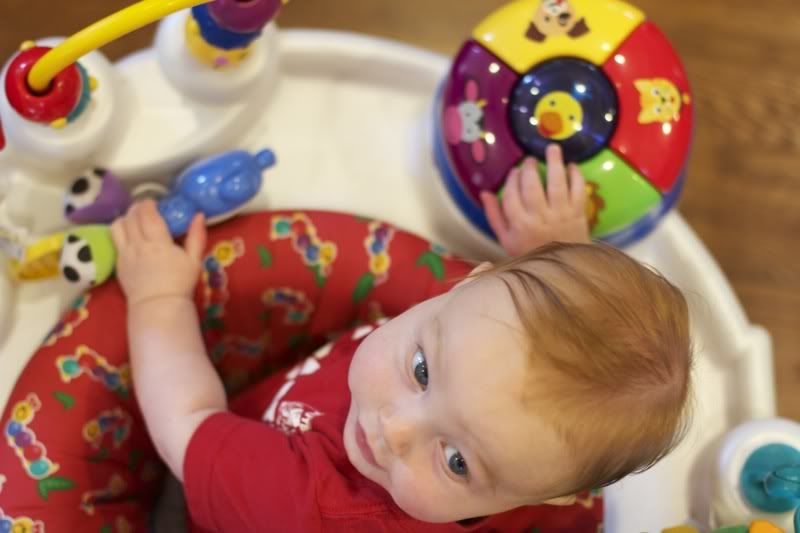 Henry is starting to sit up very well. He loves to sit up and gets annoyed if you try to lay him down, even to change his clothes. And he prefers to bathe only in the upright postition, thank you very much.
Thanks to everyone who sent birthday wishes my way! It was a great birthday spent with my two favorite guys! I'll take it.