When you have an adorable redheaded baby, is there a more perfect holiday to celebrate than St. Patrick's Day? Of course not! Henry, however, was not fond of the way his Mama decided to start his first Irish holiday...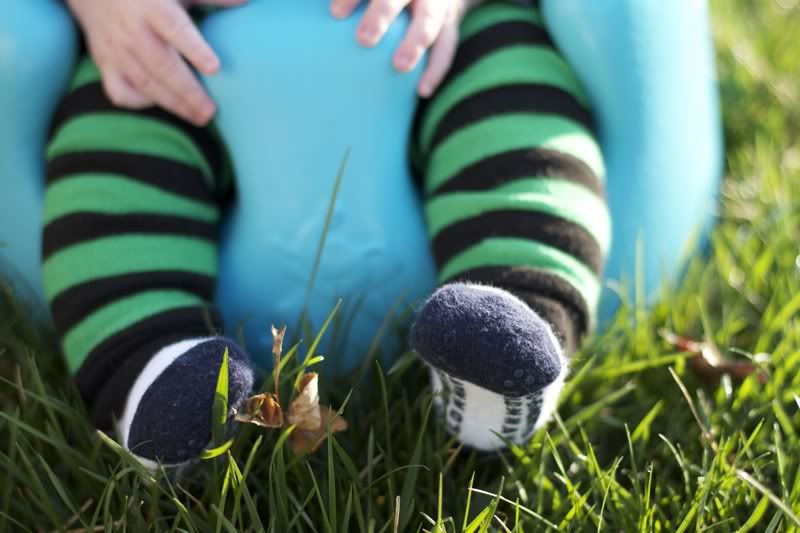 Would NOT look at the camera. Not even once. Embarrassment? Perhaps- but still adorable! When I took his hat off, he finally looked in my direction with a look that said "Seriously Mom. Was all that necessary?"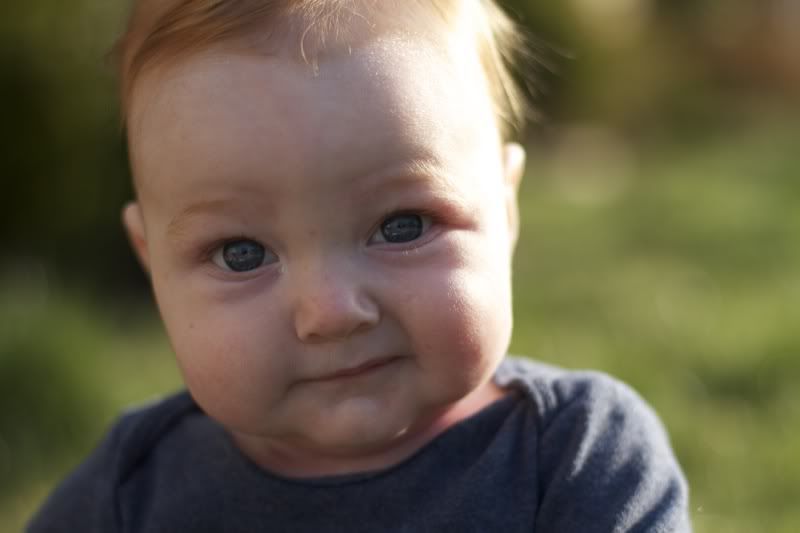 Later that day Henry and I set off for Cool Springs to do a little grocery shopping. Several of my old ER co-workers were hanging out at a local restaurant/pub that afternoon to celebrate St. Patrick's Day, drinking some beer and enjoying the sunshine. One of them had extended an invitation my way, and while I knew I couldn't stay, I thought I would stop by for a minute to say hello and introduce them to my little ginger. We found the crew hanging out on the outside patio and the catching up began. In the middle of our conversation the waitress walked up, with a very discriminating look on her face and said "Ummm, we're 21 and up- the baby can't be here.". Really??? So...young Henry got kicked out of his first pub at the ripe old age of 4 months. Quite an accomplishment for a half-Brit baby! I definitely don't think I'm going to win any "Mom of the Year" awards over that one.
The weather around here just keeps getting better and better. Yesterday it was sunny and nearly 80 degrees. My sister-in-law, Robyn, came over with Ella Grace and Cohen and we all headed down to the neighborhood playground.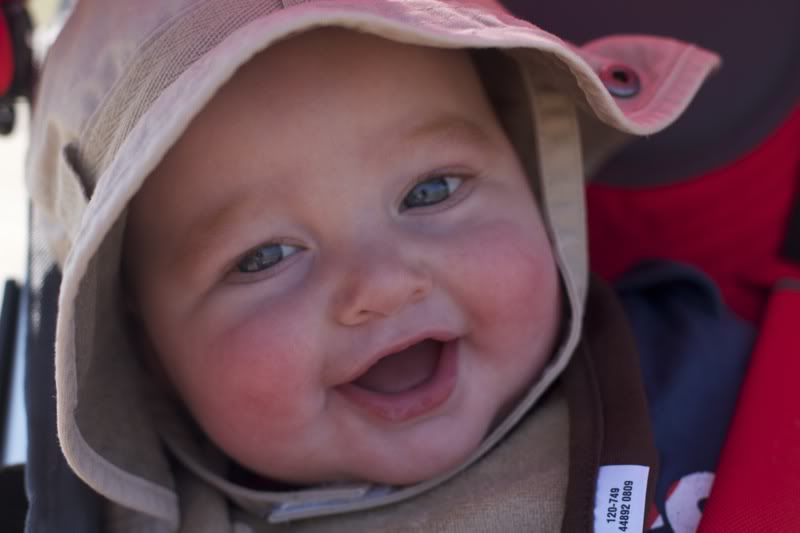 The walk to the park was exhausting for some of the group.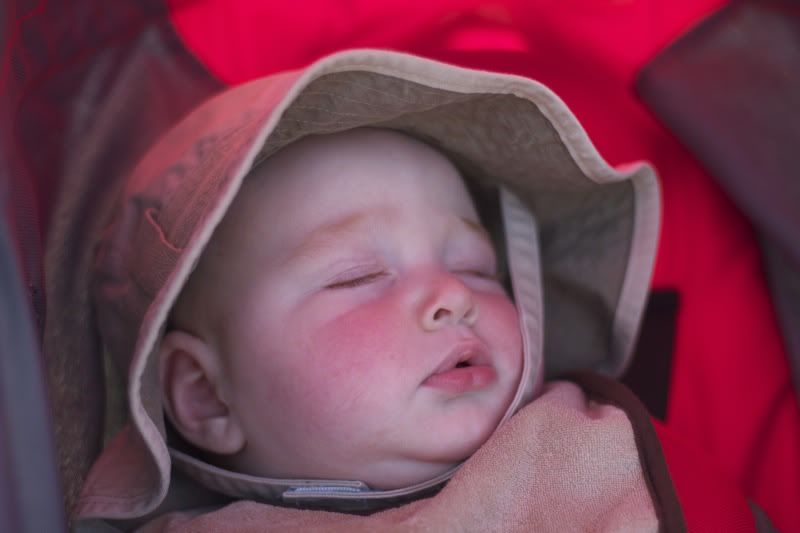 Ella Grace and Cohen immediately attacked the playground equipment. However, the most fun game of the day (for Cohen) was to run like crazy when "A" tried to take his picture.
While the kids played Henry and I found a nice shady spot (no direct sunlight for the redhead!) and settled in for what else but some photos. His outfit was possibly a little overkill and that was totally the point :)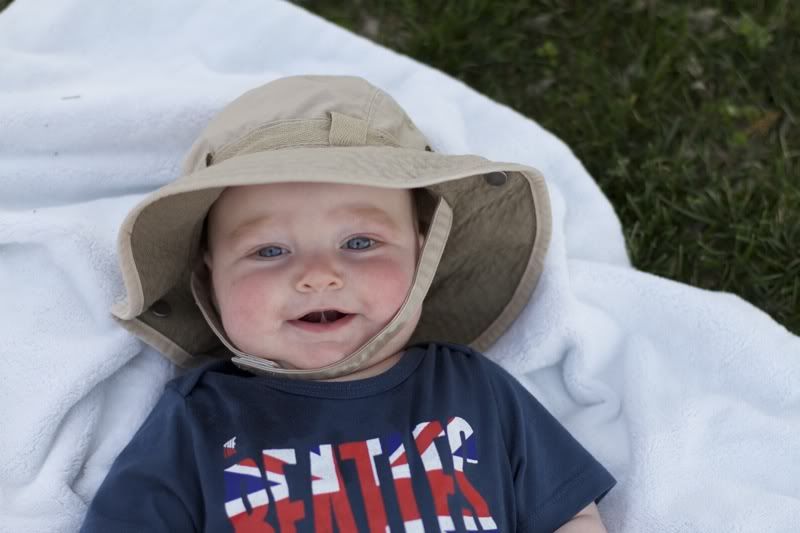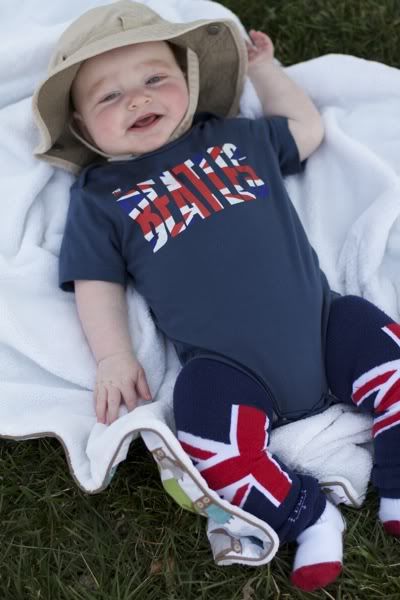 And as cute as that hat was on Henry, his "hat head" hair might have been even cuter.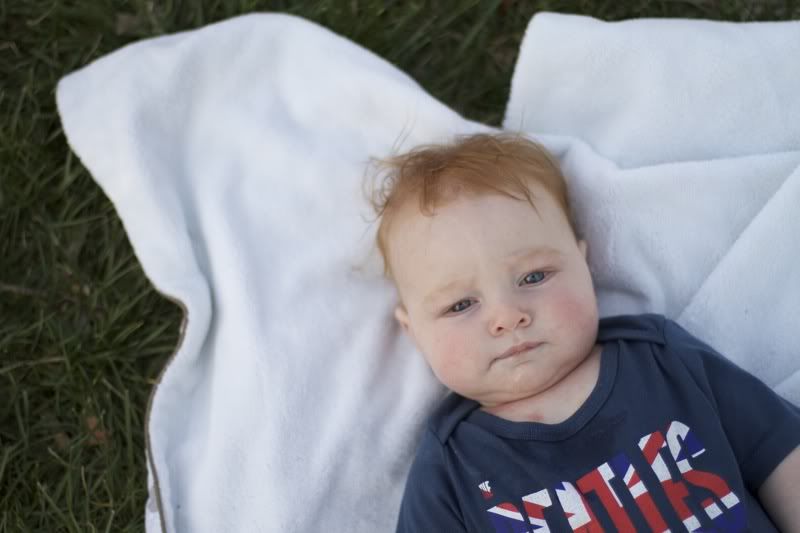 I determined yesterday that there are few things that are more delightful than chubby little baby toes nestled in the green spring grass.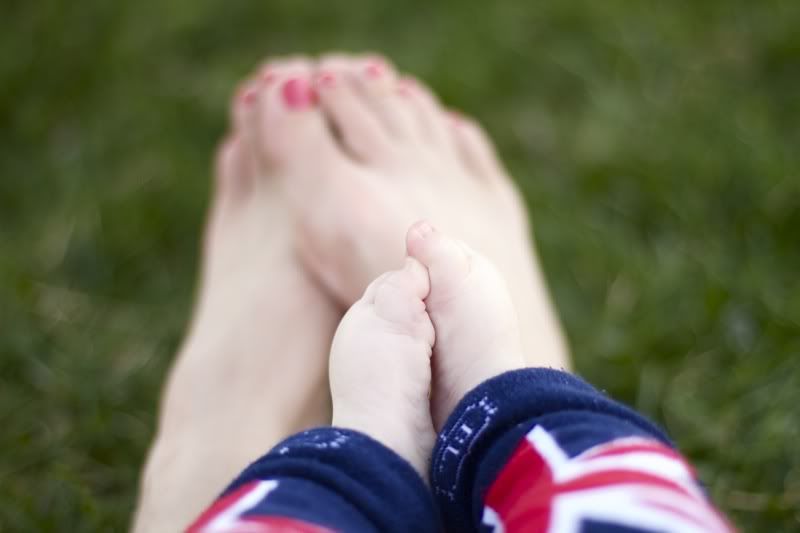 What a beautiful day with some of my favorite people. The kind of day where you're completely exhausted at the end from all the playing and the sunshine. We love these days.