April 2nd finally arrived. Will and I were both excited about this day, but for two very different reasons. My excitement was completely due to the fact that it marked the arrival of my first (but definitely not last) 5k. Will's excitement revolved around subject matter from the photos below.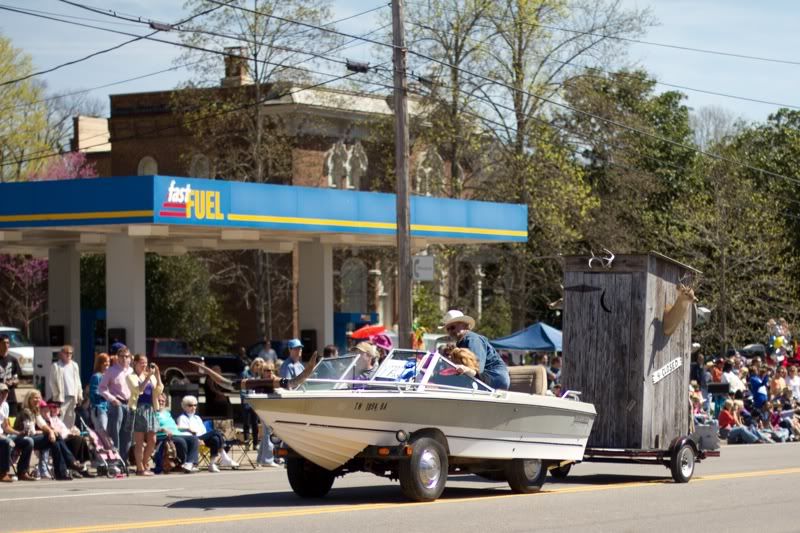 That poor horse. Don't you know he had to be just a little embarrassed to be wearing that? But that's Mule Day for you, and things like that are exactly why Will loves it so. He was very excited for Henry to experience Mule Day for the first time as well.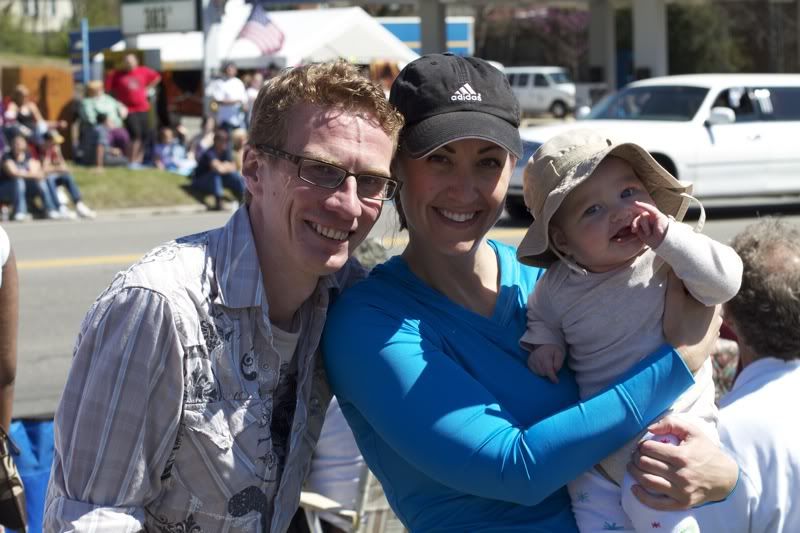 Before we went downtown to witness Mules on Parade, however, I had a little bit of business to take care of.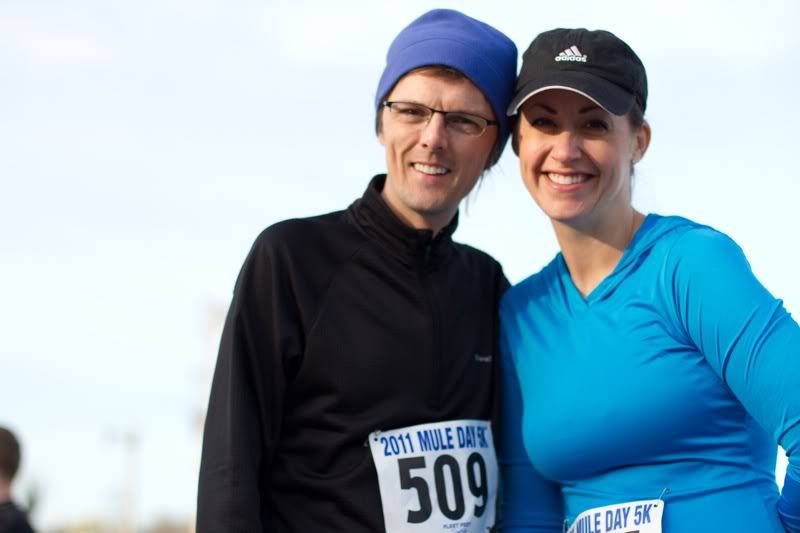 Not surprisingly, my dear friend Mark (who likes to torture and taunt me during runs) finished before I did. I doubt he even broke a sweat. He's awesome like that.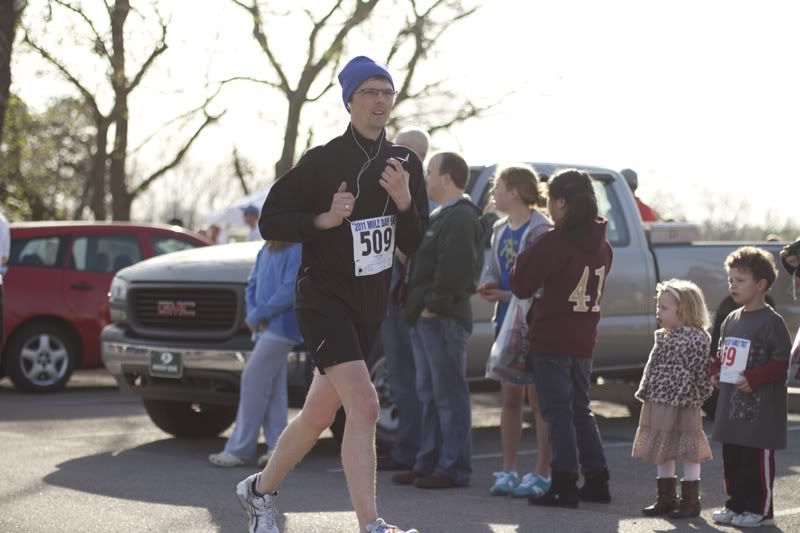 I not only was able to make the entire 3.1 miles without walking, but I managed to finish in 31 minutes! That's faster than I've ever run during any of my training! It's very true that you manage to find extra motivation during the race. What a great feeling to cross that finish line! Now I think it's time for find a 10k to sign up for!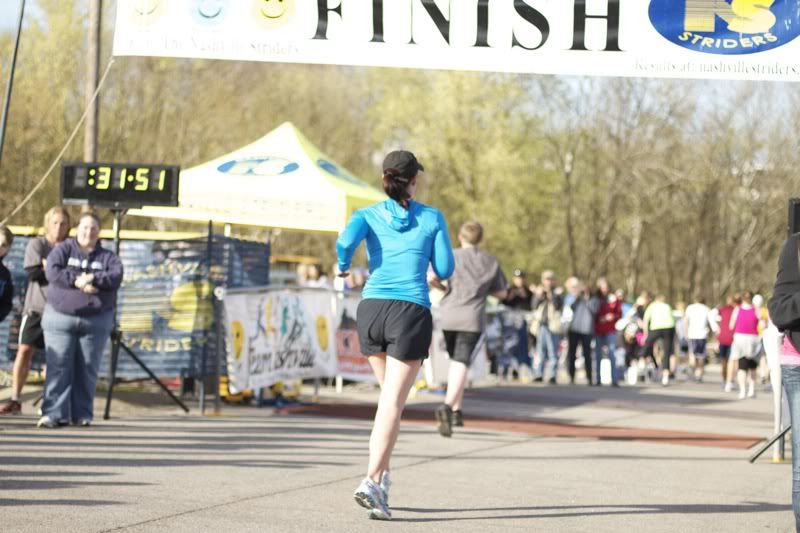 I was so thankful that both of my boys were able to come with me for the race that morning. The youngest Zuill has been sick for the last few days. First he got a nasty little cough, followed by every Mama's big fear- a fever! Being the new mommy that I am, I was of course obliged to rush him to the doctor the next day- in spite of the fact that he really didn't look that sick at all. The rational nursing side of my brain knew that we didn't need to go to the doctor, but the irrational mommy side of my brain would not listen. Thankfully all tests were negative and after a couple of days of symptomatic treatment young Henry seems to be on the mend.
Another big happening this week was the arrival of our photos from our 2nd PHOTOfunDAY with
Sarah Gilliam
. This year's photos were in Columbia at Buckhead's Coffee Shop, and as usual they did not disappoint!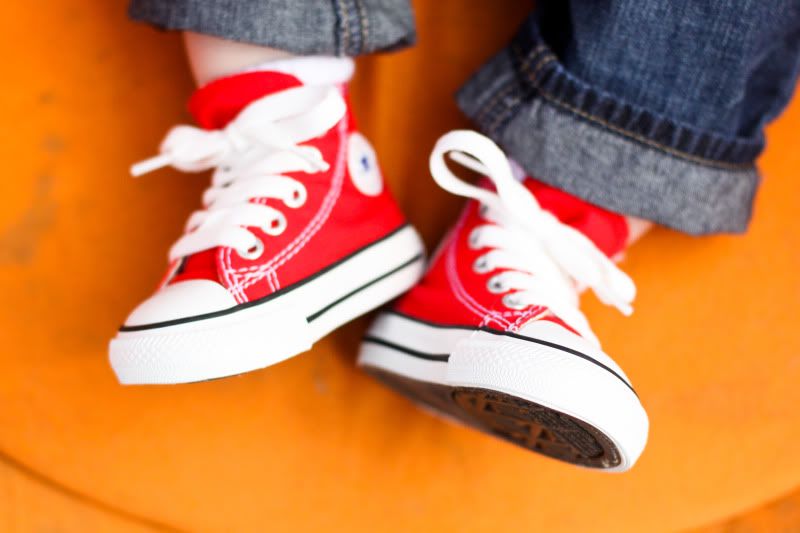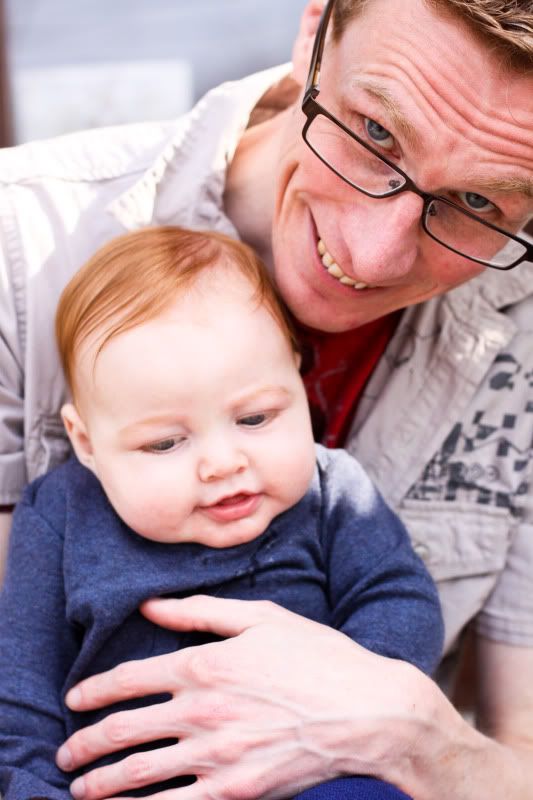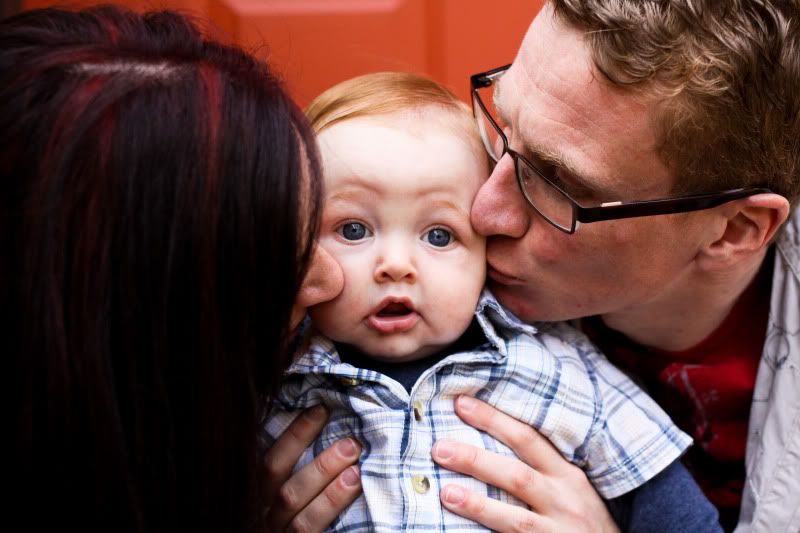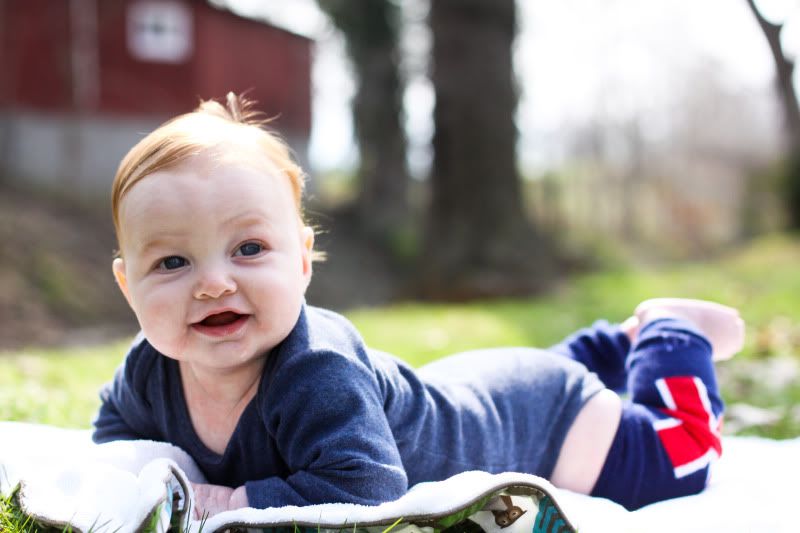 Well, that catches you up for this week! Now, time to finish this up and get back to some Sunday afternoon sunshine with my boys!