This time last year I was blogging about- you guessed it- Henry. Except we didn't know that Henry was a "he" yet. We did know, however, that he was approximately the size of a navel orange. It was still very early in the pregnancy- so early that I couldn't yet feel Henry doing his baby acrobatics in my belly or see the strange waves across my stomach as he shifted from one side to the other.
One year later and here I am- still blogging about Henry. He does kind of steal the spotlight around here. So what has the world's most awesome baby been up to this week?
Being a Manchester City fan with Daddy
Being an audience member at the rubber duckie comedy show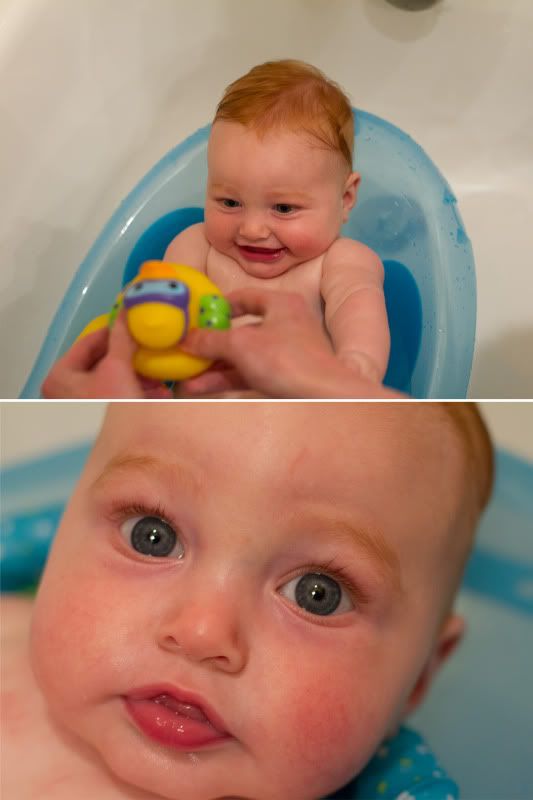 Toe eating. Nom, nom, nom.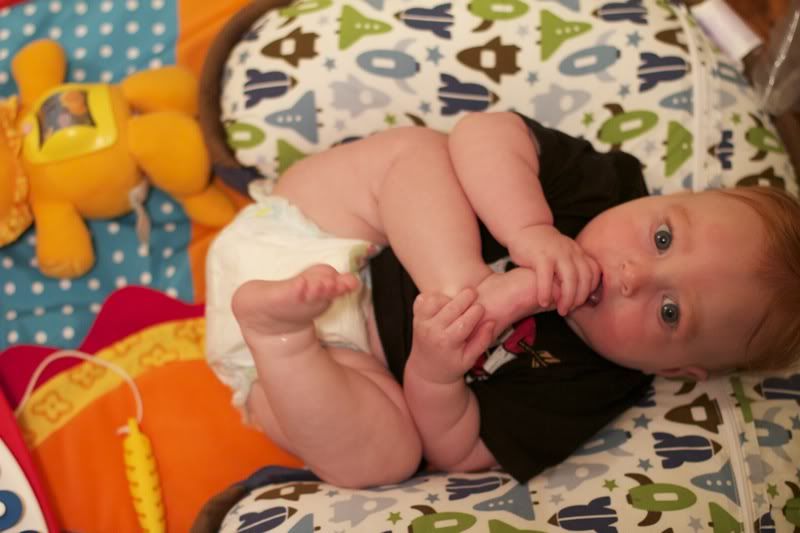 Attempts at grass eating (disappointingly thwarted by Mama)
and (drumroll please) sitting like a big boy!!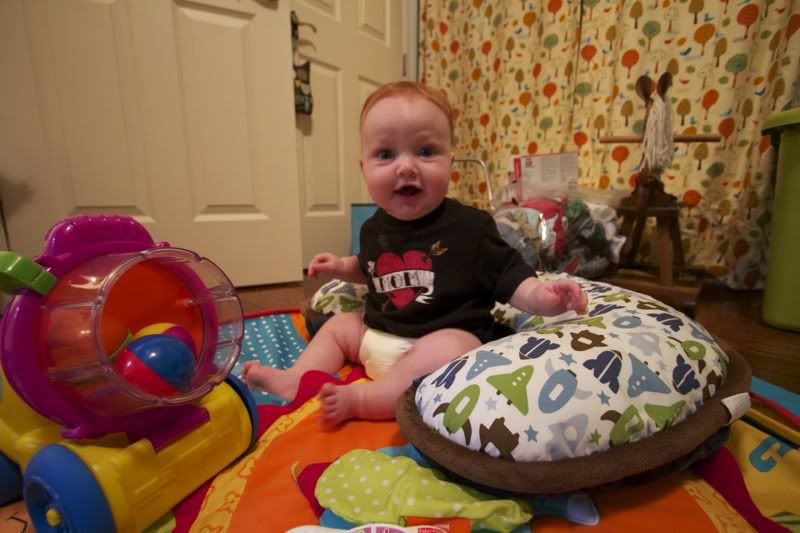 Those of you who know me know how I've been anxiously awaiting the day where Henry was able to sit unassisted- and you know exactly why I've been waiting for this. Yes, it's a huge milestone for Henry, but more importantly, it means better photo sessions!! Combine Henry's new sitting trick, a couple of days of 70 degrees and sunshine, and Canon-armed parents, and this is what you get...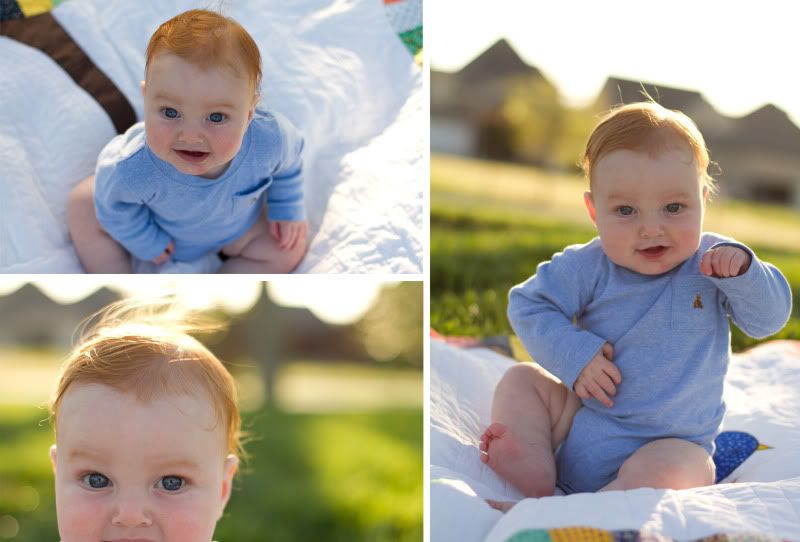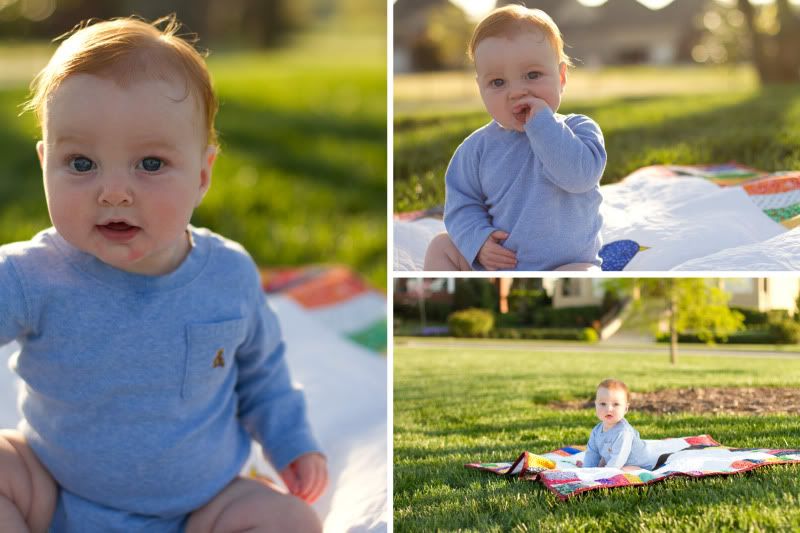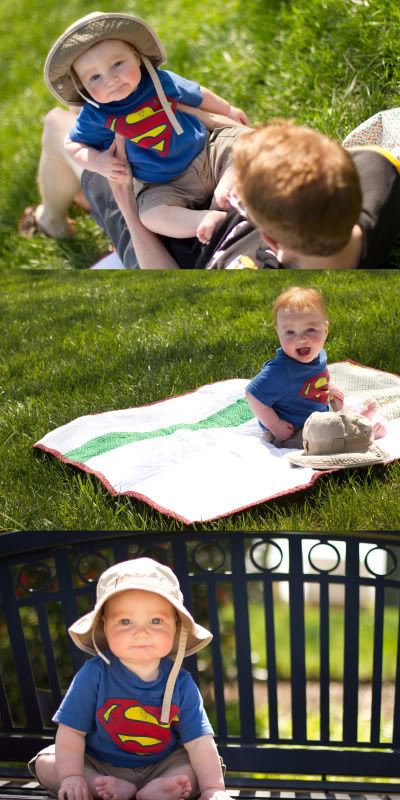 Another great week with my two boys goes down in the books. And our next blog entry should be very very exciting! Can't wait to share!!