Sometimes you just need a little change of scenery so when Will asked if Henry and I would like to accompany him to Atlanta for a couple of days for a business trip, he got a resounding yes! Since I still consider myself to be a member of the "New Mommy Club" and since it was my first time traveling with baby Henry, you can imagine how long it took me to make a list of things to pack and then do the actual packing. We managed to make it to Atlanta with everything we needed and with minimal crying in the backseat- yay Henry- and headed to the CNN Omni Hotel to check in.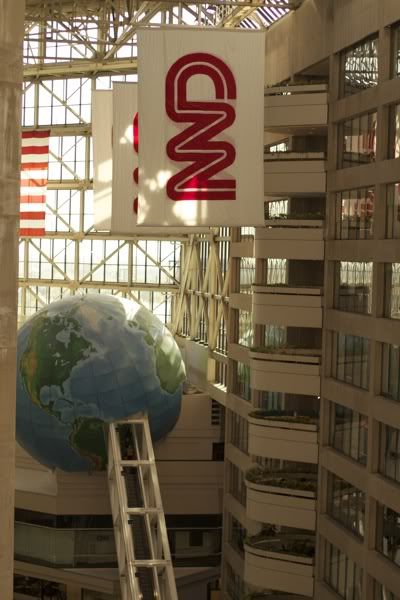 Will's meeting was the afternoon we arrived, so obviously Henry and I had to find something to do while Daddy was working. Armed with a GPS and a half tank of gas, we hit the Atlanta streets.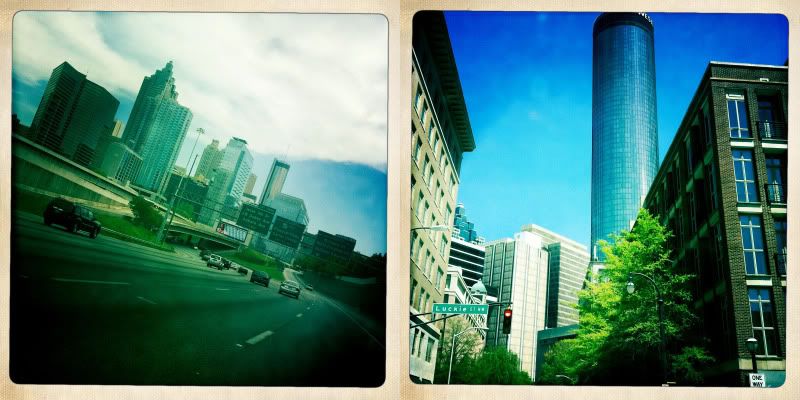 We reached our blessed destination in about 10 minutes. Man, had I been waiting for this.
We found a parking place, got Henry settled into his stroller, and off we went, diving headfirst into aisle after aisle of home decor, furniture, and toys. As a first time Ikea shopper, it was totally overwhelming. I seriously could have spent all day (and probably all the money in my bank account) in there. I realized halfway in, however, that bringing Henry in the stroller might have been less than wise. Since there was no way for me to push the baby stroller plus a shopping cart, I ended up putting my purchases in one of the large shopping bags and hooking that onto the stroller. That worked fine- until Henry started getting tired. Then came the crying. Loud crying. So loud that people were turning around to look. Oh me. So out of the stroller came Henry and into the stroller went the purchases. I managed to drop two of the shelves I was buying and nearly dropped a glass lantern candle holder. I can only imagine how comical the whole thing must have appeared. By the time we got out of there, I was sweating more than I did during the 5k. Seriously. Was it worth it? Absolutely and I would do it again- just without the stroller next time.
A big part of travel, for me, is planning and picking restaurants. I love it. This girl loves to eat. Hence the recent development of my running habit. Before a trip, I get on urbanspoon and yelp and tripadvisor online and scour reviews. That night after Will got done with his presentation we got ready and headed off for dinner at our first restaurant pick, The Buckhead Diner. From the outside this place looks like an old school diner all the way, but don't be fooled. We walked in and were greeted by a hostess and seated by a guy wearing a suit and white gloves. I had, of course, already poured over the menu online and had decided to start out with their famous homemade chips with warm Maytag blue cheese. Divine.
Our entrees were equally as good. Will got seared Ahi tuna with heirloom tomatoes and mozzarella, and I got the grilled mahi-mahi tostada.
After dinner we headed back to the hotel and got ready to turn in for the night. Don't my two boys look adorable all piled up on the bed?
The next morning we got up pretty early, got ready, and headed out for breakfast at our next restaurant destination, The Flying Biscuit. I remembered seeing this place on Rachael Ray's "$40 a Day" show on HGTV and the biscuit she ate looked as big as her head. Being from Tennessee, I obviously like biscuits, so this was a no brainer. The place was packed. The food was good, but not as impressive as our dinner the night before. However, the biscuits....have mercy. The french toast topped with raspberry sauce and honey crème anglaise wasn't too shabby either.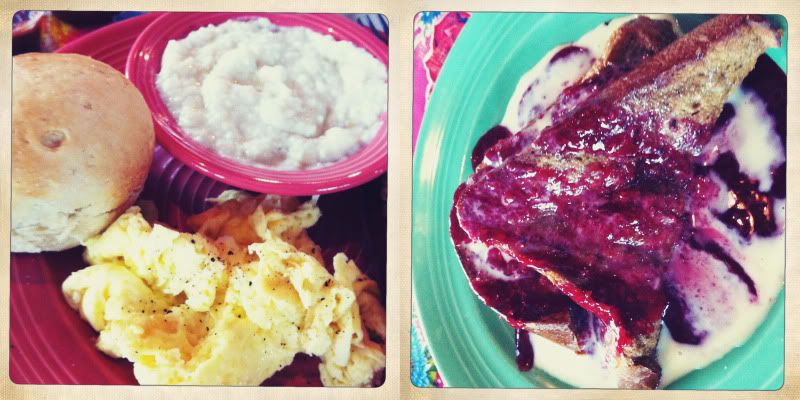 I gained 3 pounds in the 2 days we were gone. No lie. But I promise we did do more than eat. On the way home we decided to break up the drive with a stop in Chattanooga at the aquarium. We realized that Henry isn't quite old enough to appreciate the aquatic creatures, but let's be honest, this stop was for the big kids.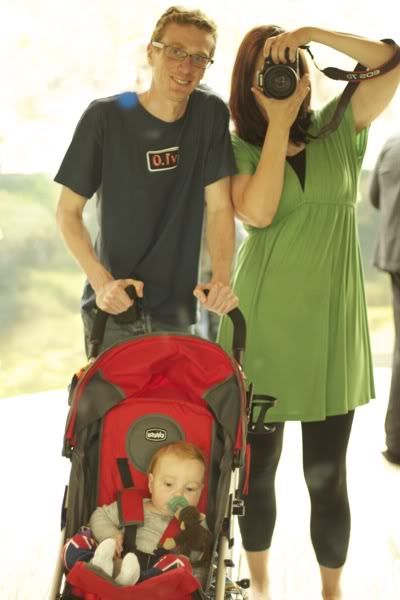 This was our first time trying to take photographs in an aquarium. It's pretty darn hard, but we managed to get a few good shots.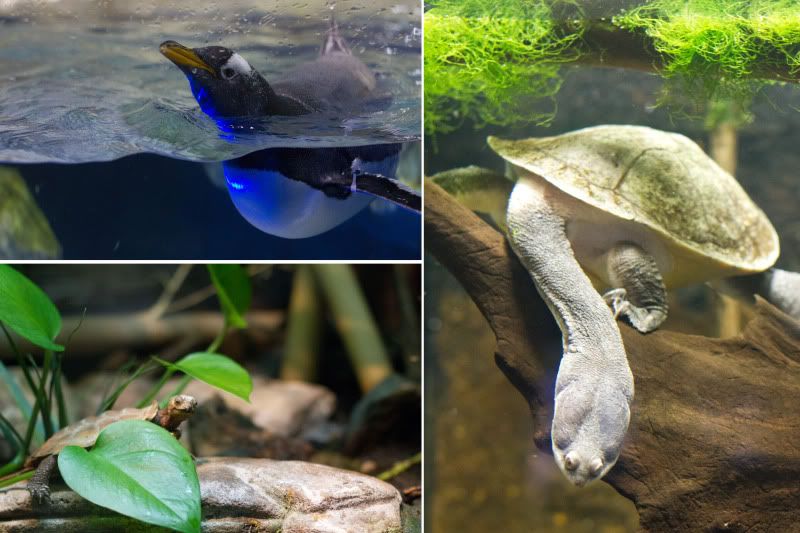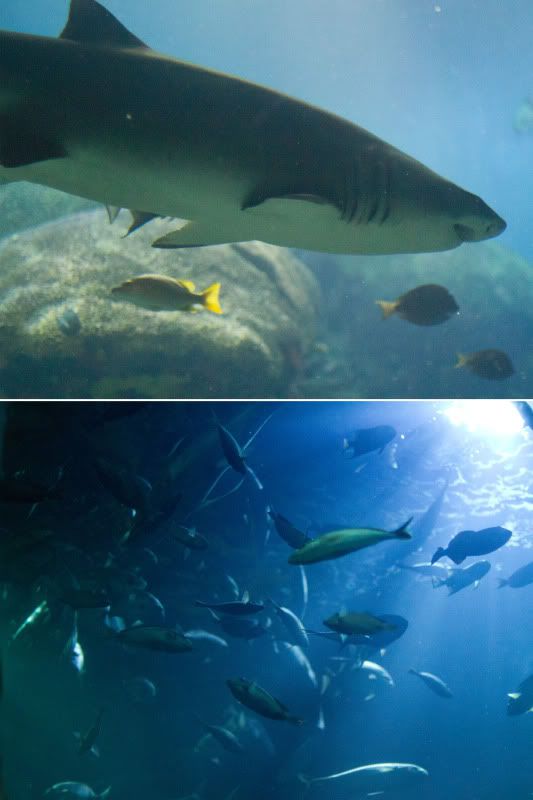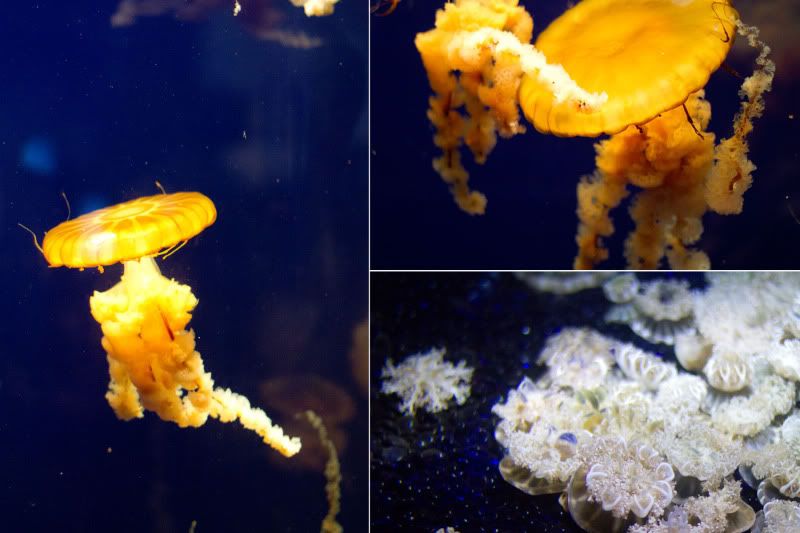 It was a wonderful two days with the two guys I love most in the world and really left me looking forward traveling with my boys again. Next stop- England!!