It was unseasonably hot earlier this week in Tennessee as the temperature reached a blazing 90 degrees. And there is nothing like being the primary transportation system to a chunky 20 pound baby to make it feel even hotter! Henry and I decided we needed a little break from the heat and also a practice session for when we hit our neighborhood pool in a couple of weeks, so this is how we spent part of our toasty Tuesday afternoon.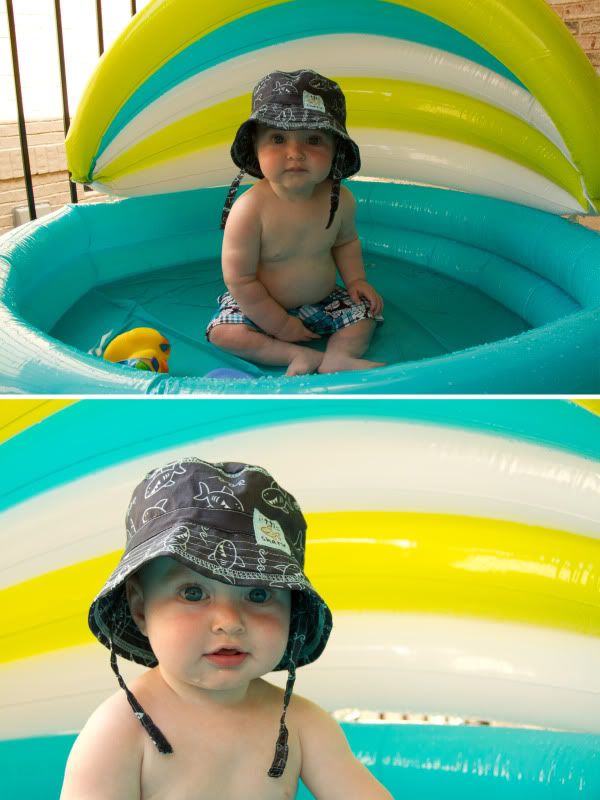 Cutest darn thing I've ever seen! Henry wasn't too sure about the cold water in his pool at first but he acclimated pretty quickly and before long he was splashing away.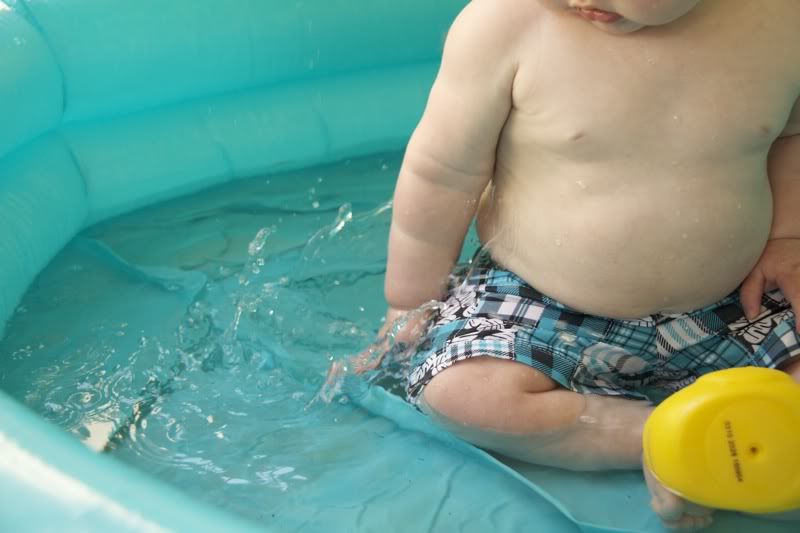 He was joined at the Henry Zuill Aquatic Club by a few bubbles and a couple of his duck buddies.
Henry, in his usual fashion, decided that everything he can get his hands on must be placed directly into his mouth. Bubble eater.
Speaking of Henry's mouth, I finally managed to snap a picture of Henry's newest addition! #2 is on it's way, but hasn't broken through the gum line just yet.
We decided to brave the sweltering heat the next day and meet Robyn and the kids at a strawberry patch near their house. My friend Sarah joined us, along with her mom and her adorable little redhead, Jack. Ella Grace immediately took a liking to Jack. Jack wasn't quite as willing to plunge into the friendship so haphazardly and had to carefully evaluate the situation first.
Before the end of the outing, however, they were spotted holding hands and playing like they'd been friends for ages. Sweetness.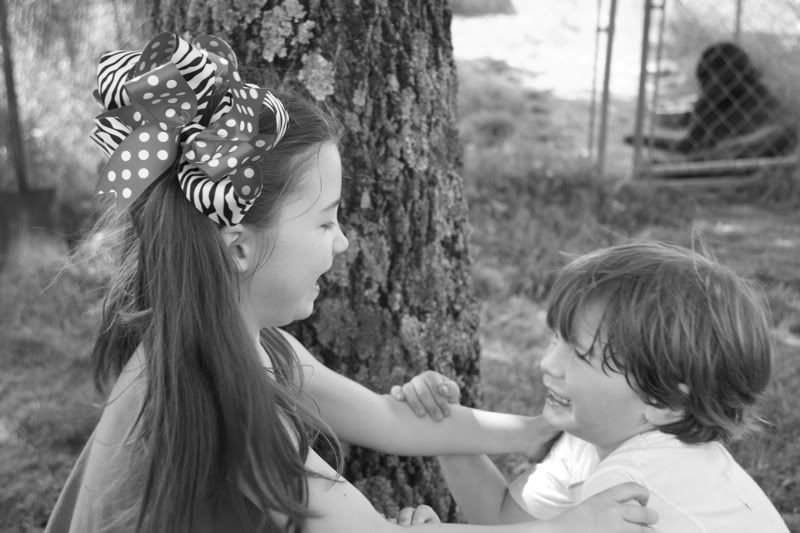 Jack really got into the strawberry picking experience. And by that I mean that he ate a strawberry for every foot or so that he walked. His little white t-shirt with red strawberry juice splattered down the front was almost more than I could take.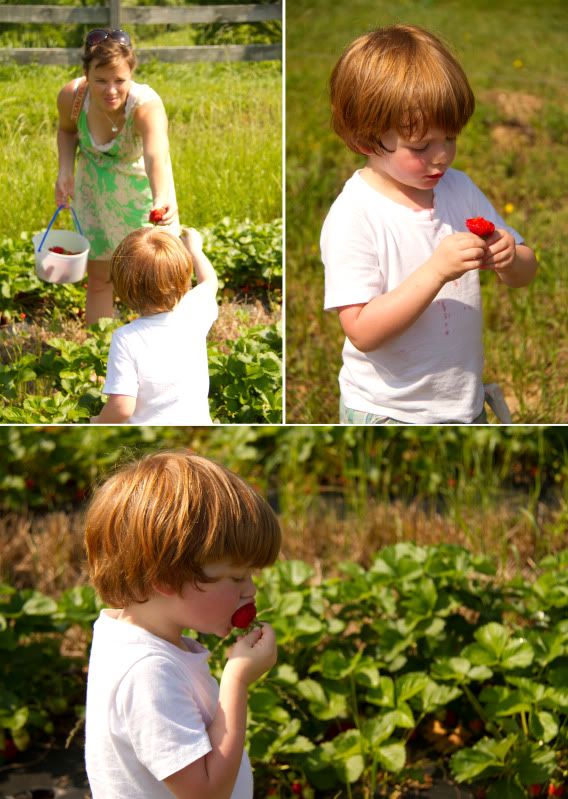 Sweet Henry slept through most of our berry picking excursion, snug in the baby carrier against Mama's chest. By the time he woke up we were both overheated and his hair was plastered to his head from sweating under his hat, but even sweaty hat head looks good on this boy. Ella Grace looked as beautiful as always and handsome Cohen was hamming it up and showing me his muscles.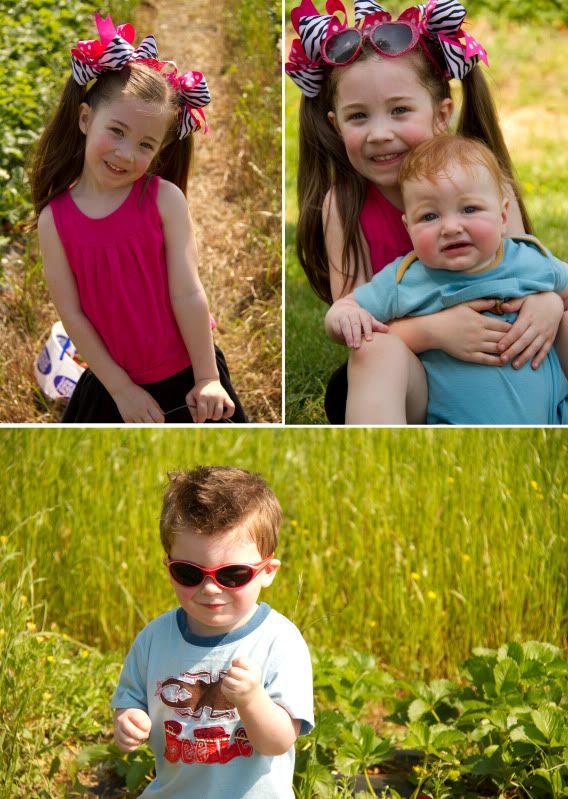 It was a great day spent with great people. Now the weather has cooled off again- 60 degrees and rainy. I heard someone say once "If you don't like the weather in Tennessee, just wait a minute, it will change". So true. So we'll just wait a minute and hopefully we'll be out enjoying the sunshine again before we know it!