Food has been the subject of some special attention this week in the Zuill household.
First and foremost...Henry Zuill is now eating some solids! As his parents, Will and I are probably way more excited about this than Henry is. Let's face it. It's fun. You buy the cute little baby spoons. You carefully select the foods he'll try for the first time. You put a bite in his adorable little mouth.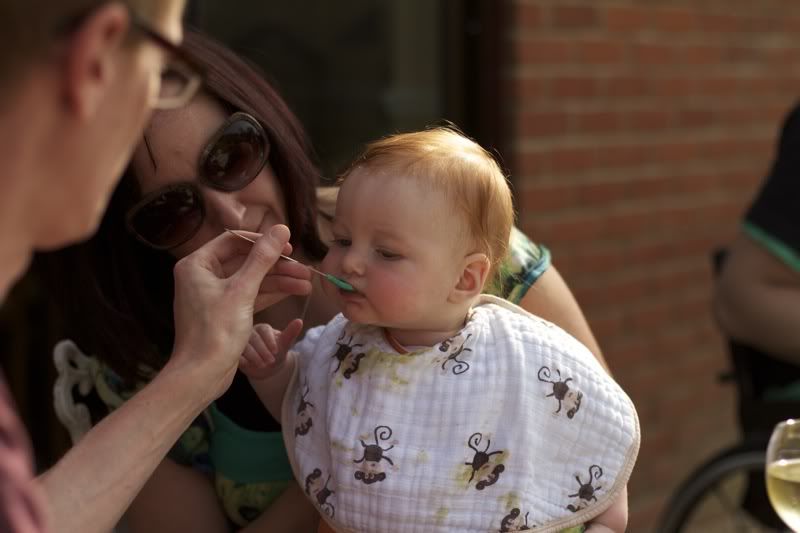 And then he makes this face.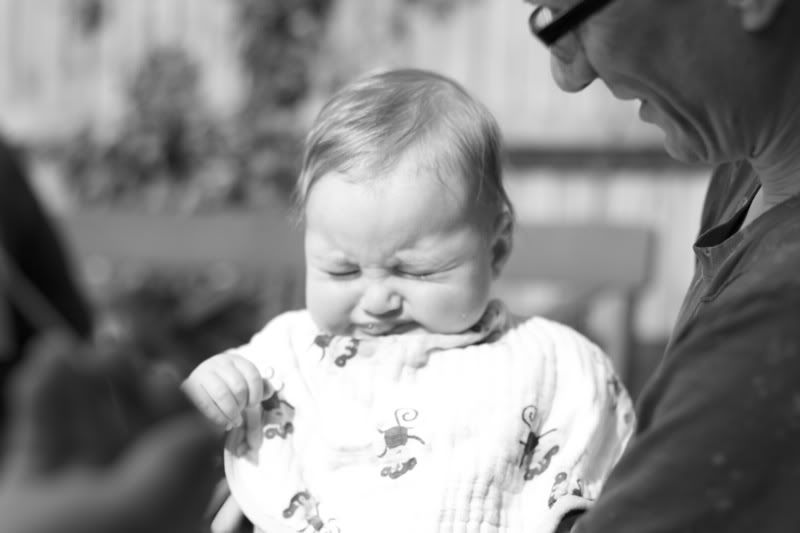 Green beans. He was not a fan. Well, for that matter, he didn't seem to be much of a fan of the avocado either.
Cereal didn't seem to disgust him to the same degree.
These baby milestones- so much fun. Time is flying by with our little one. I wish so badly I could make things stand still. Henry is at such a fun age and I love being at home every day, witnessing every moment of him growing and learning. I'm so lucky to have all this time at home with him right now.
So, on to the "grow a little" part of this blog post.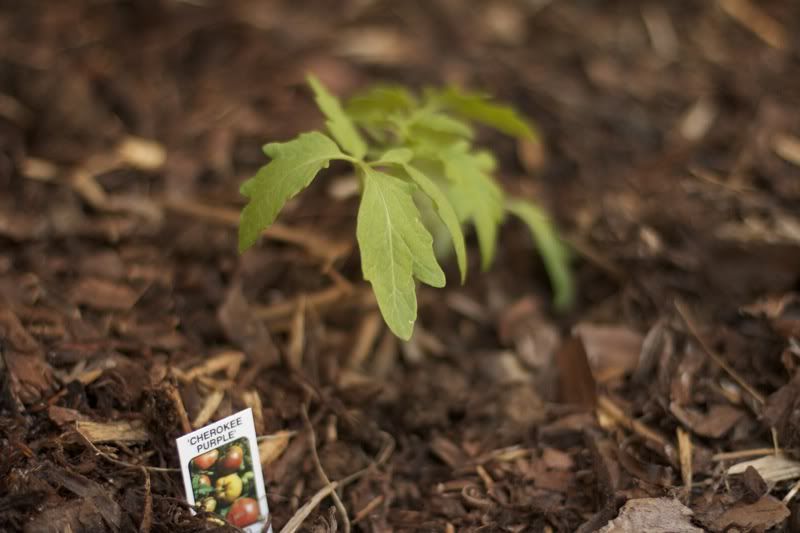 And it begins. Tomato plants are in the ground, receiving the proper nourishing, and I know in a few weeks time they will return the favor. I didn't grow the plants from seed this year but the Franklin Farmer's Market was able to provide nicely. We have five heirloom plants plus one Early Girl plant in our bed. My little gardening projects are something I really look forward to involving Henry in, in the future. I'm sure that time will be here before I know it! My little man was already happy to supervise while I took care of the manual labor.