Not the kind of baby who settles for being "average", Henry has checked another thing off of his baby bucket list. He is now an international traveler! A week and a half ago our trio packed up and headed to the airport. Destination? England! All of Will's family lives in the UK, and needless to say, they were just a little excited to meet young Henry for the first time!
I'll admit it- I was a LOT nervous about how Henry would do during the long flights. Our first flight was short- from Nashville to Atlanta (rerouted from Detroit). The second one however, from Atlanta to London, was about 7 hours long. Don't get me wrong. Henry is a great baby, but even the best babies (and adults for that matter) are likely to have problems tolerating a flight that long. Will booked our flight over as a night flight, and just as we'd hoped, he slept for about 6 hours of the flight. Whew.
So we left Nashville at about 5pm on a Wednesday, and between travel and the 6 hour time difference, we arrived in London around lunchtime on Thursday. We were hosted for the week by Will's oldest brother, Andy, and his wife, Cheryl. Brave souls aren't they? Andy picked us up at Heathrow Airport and we headed directly to his house, took a quick shower, and came downstairs to find some grandparents who were very anxious to meet our little redhead.
Grandparents weren't the only ones happy to meet baby Henry. Uncle Dave, Auntie Lizzie, and Uncle Andy were pretty fond of the boy as well.
Once all the introductions were properly taken care of and everybody got a dose of loving from Henry, we settled in for the night. The rest of the week was spent hanging out with the Zuill clan, doing lots of good eating, and some light sight-seeing.
One of the places we visited was Portsmouth. Portsmouth is home to the world's oldest dry dock still in use and also home to some famous ships, including the HMS Warrior and Lord Nelson's flagship, HMS Victory. We had unbelievably beautiful weather and toured both ships.
We also visited the historical cathedral city of Winchester. Again, beautiful weather made it a perfect day to stroll the city's streets and tour the cathedral. One thing that can be seen in Winchester (and is in the photo below) is King Arthur's Round Table. Pretty impressive, but since it is one of three tables claimed to be King Arthur's, authenticity is definitely in question.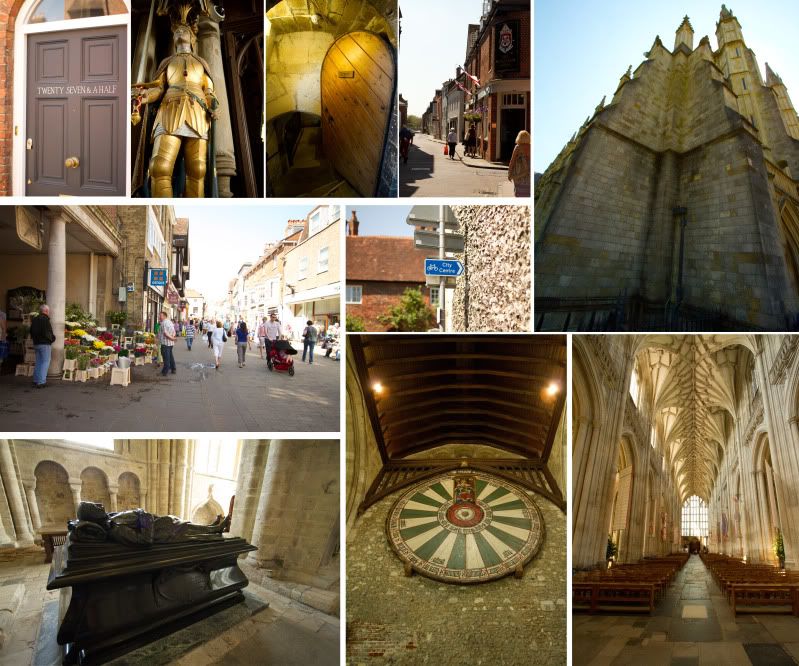 Andy and Cheryl live about a ten minute drive from another English landmark you might recognize.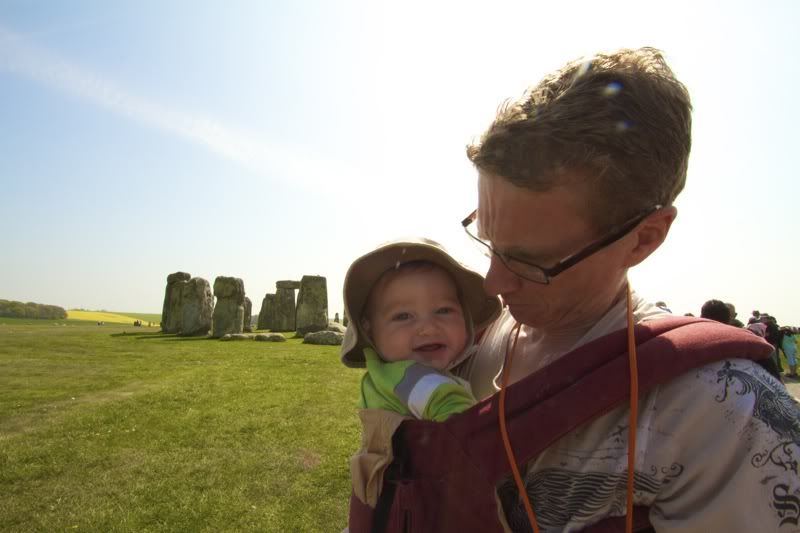 Henry spent his very first Easter in England with the Zuill family. He started off the day with his very first Easter egg. Too bad for Henry he's not allowed to have chocolate yet. Too bad for his Mama's waistline that she is.
We headed down to a local pub for our Easter lunch with the family. This was not what you would think of here in the states as "pub food". We had roast beef, mashed potatoes, roasted vegetables and yorkshire puddings.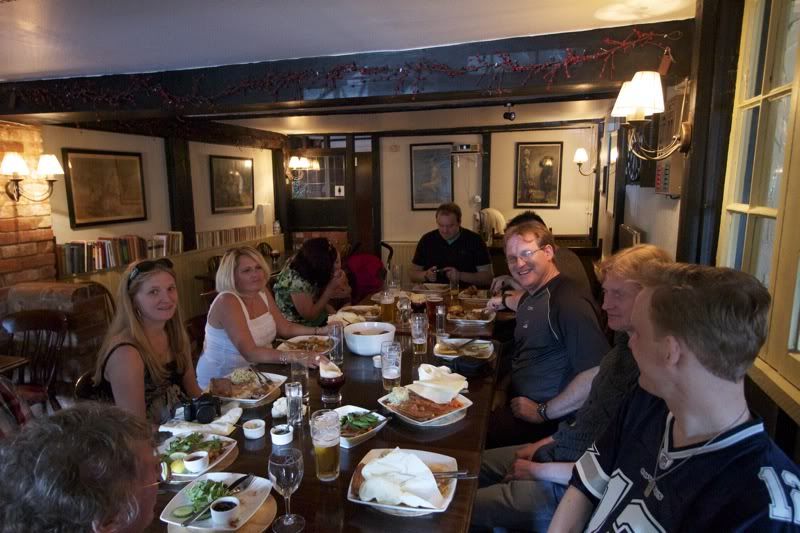 Even though I felt like I'd barely be able to walk after that meal, I did manage to, and Will, Henry, and I set off for a walk in the area. Gorgeous weather, gorgeous scenery, and my two favorite guys.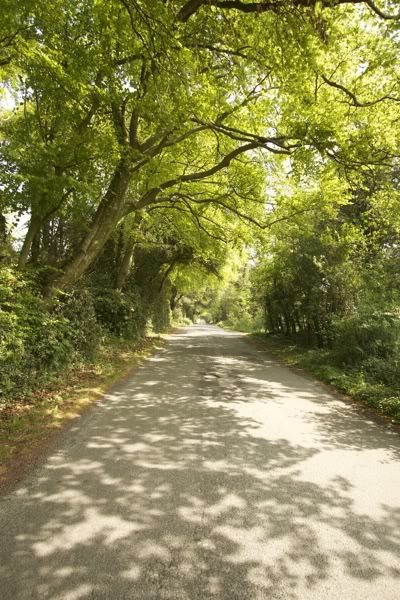 On Tuesday, April 26th, Henry turned six months old! To celebrate he went on a little road trip to London. Henry had his first ride on a train that day!
The reason we all went to London on this day was to go to the "Doctor Who Experience". Doctor Who is a science fiction show in the UK with a tremendous following, and Will is a HUGE fan. This show has been running since 1963, so most people in England grew up watching it. It's full of monsters and time travel and adventure. So for Will (and the rest of the Brits in our group) going through this huge interactive exhibit was like reliving part of his childhood!
Will wanted Henry to have his picture made in front of the Daleks (one of the most feared monsters on Doctor Who). Seriously, doesn't Henry look scared?
We had a great week with our family and were so glad that they were finally able to meet our (and their) pride and joy in person. I'm sure it will seem like too long until we see them again!