Several of my mom friends told me "Once you have a baby you'll no longer be 'Angela'. You'll be known as 'Henry's Mom'".
I'm totally okay with that.
Yesterday was my first official Mother's Day. All day long I thought about how my life has changed since Henry was born and changed my name to "Mama". Being a mother is even more amazing than I could have imagined. I'm sure it's that way for most people. The fact that I've been blessed enough to stay home with Henry is icing on the sweet cake of motherhood. The days of playing Rock Band until 2am with the neighbors and then sleeping in the next day are long gone, but have been replaced with something so much better. Now my days are filled with a (mostly) happy giggling baby who is learning and changing so fast. Not to mention that I have the best man in the world by my side to help me raise this amazing little offspring of ours.
Yesterday morning after my Brit cooked me a Mother's Day breakfast, the three of us went out for a walk around the neighborhood. Well, we had to, you see- so that we could try out the new camera lens I got from Henry for Mother's Day!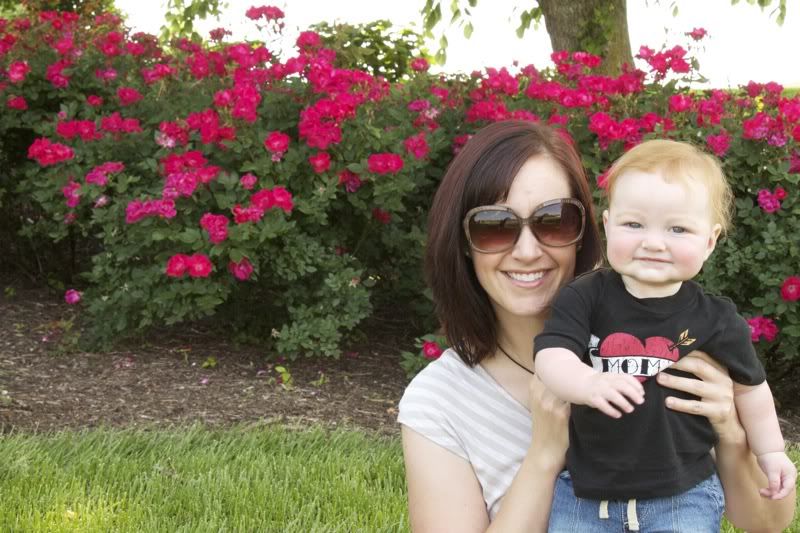 Henry has had a full agenda this week. First on the list, 6 month visit with Dr. Meneely. After me checking every day for the last month and finding nothing, Dr. Meneely felt of Henry's gums and found a tooth that apparently made it's appearance the night before. There's a second one close behind (and it's wreaking havoc on our sleep around this joint). Henry also had another round of shots in those adorable chunky thighs. Henry took his shots like a champ- he might have cried for 10 seconds and then looked at the nurse like "what else you got?".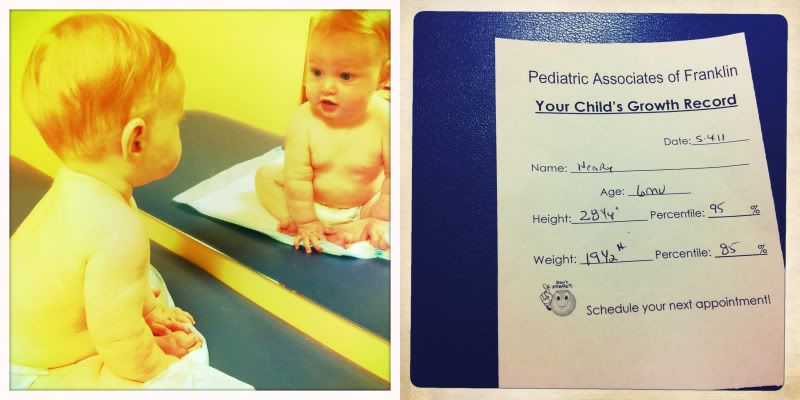 Henry has worked on expanding his culinary palate to little avail. He is surprisingly not enthusiastic about solids, and since they say "foods under the age of one are just for fun" and not really for nutritional value, I'm trying not to push the issue. We're going to take a break for a week or so, and try again and see if he's more in the mood. The photo below pretty accurately illustrates the reactions we've seen time after time.
Henry has also been occupied with duck hoarding and cruising for chicks in Publix (now that he can ride in the cart like a big boy).
On Saturday Will, Henry, my friend Mark, and I all headed to Nashville for the "Cinco in the Gulch 5K/10K" run. Once I successfully finished the Mule Kick 5K last month I decided I needed another running goal in order to keep my motivation from escaping, so this 10K was the one I decided on.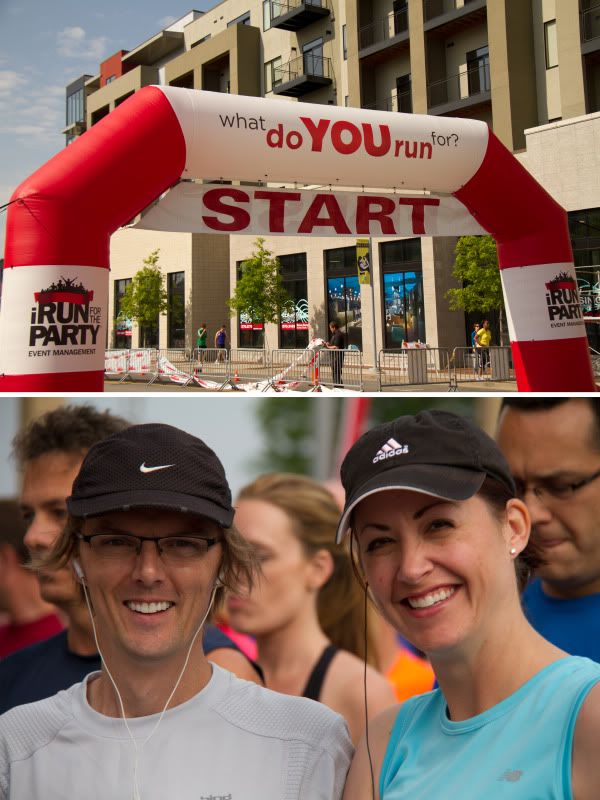 The course was advertised as "mostly flat". Ummm- no. There was one hill that was killer! It seemed to go on for at least 1/2 a mile and was forever steep. The worst part was that if you did the 10K run you ended up running the 5K loop twice, which meant twice up that beast of a hill.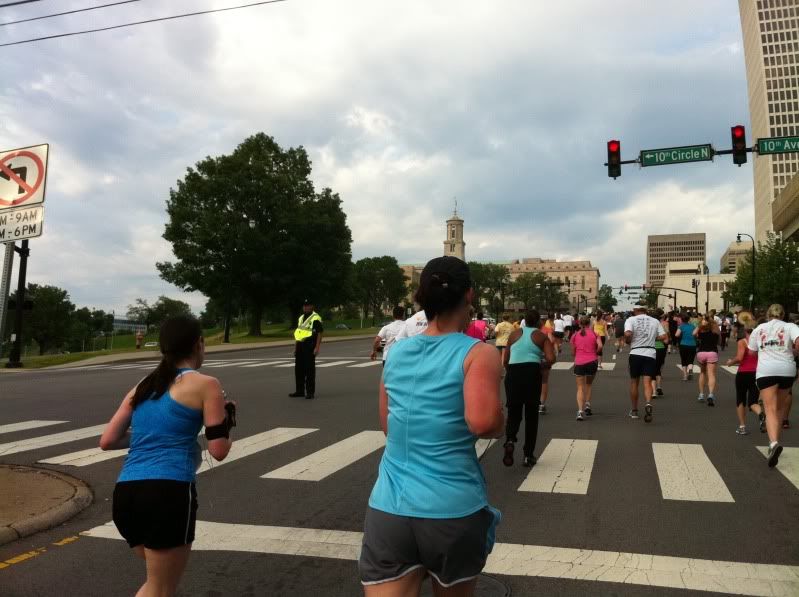 *Photo taken by Mark during the race*
I still managed to complete my goal of running the entire 6.2 miles. My time was 1:05- okay but not my fastest- but I'll take it. I've insanely already signed up for another race for the fall- a half marathon! Hope I haven't bitten off more than I can chew!
Henry and I also got outside this week to do a little more spring planting, except this time it was something just a little prettier than our tomato plants.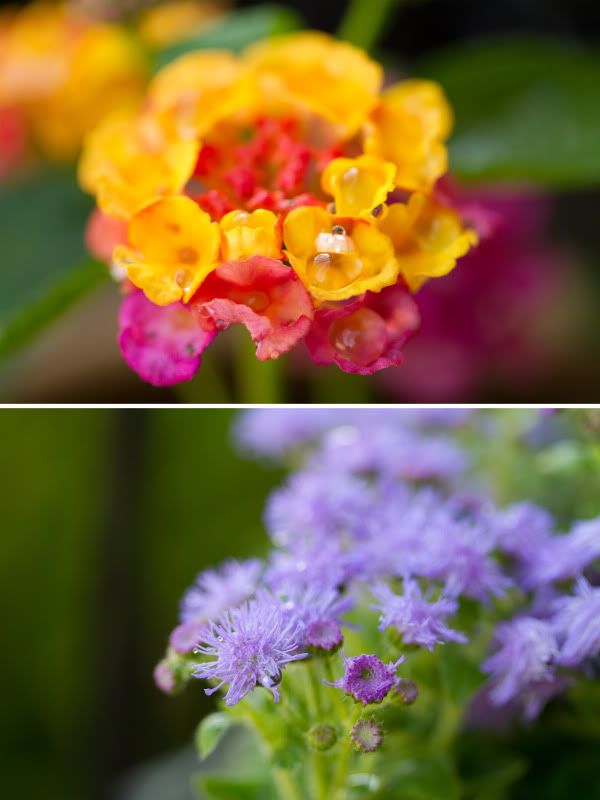 Well, that about wraps it up for our week. Back to your regularly scheduled programming, and I'll get back to being "Henry's Mom"- best title I've ever had!