Sin City has stolen my man- at least for the week. Will is in Las Vegas this week for a Hewlett Packard work conference so Henry and I are assigned the task of keeping each other occupied. It's so much quieter (and much less entertaining) when Will's gone so I make sure to try to plan little things for Henry and I to do throughout the week to keep us busy. This afternoon's schedule was pretty wide open once we got home from running our errands and Henry was getting bored in the house, so we packed up a few necessities and headed out for a few more photos in the old washpan (since I wasn't completely satisfied with round 1).
In search of some shade we went down to the area beside little creek that runs through our neighborhood. What better place for washpan photos right? You can bet your life I was on high alert for snakes and even risked the safety of my favorite pair of flip flops to wade in some semi-slimy creek water. Guess my country roots do shine through every now and then. The most classic part of the whole experience was when Henry really, and I mean really, decided to break in the washpan (and on the day when I decided to photograph him diaper-less). It required a good scrubbing when we got home. But I totally think the finished products were worth it. I still have so much work to do with improving my photography, but he sure makes practicing a lot easier!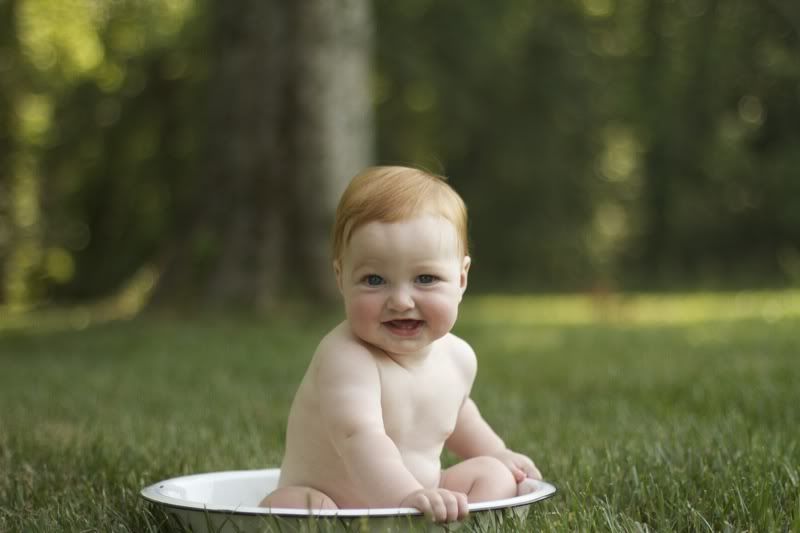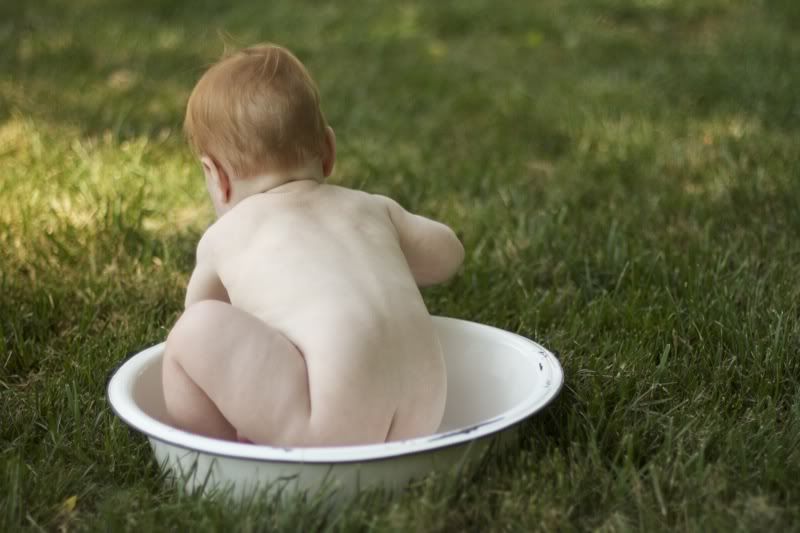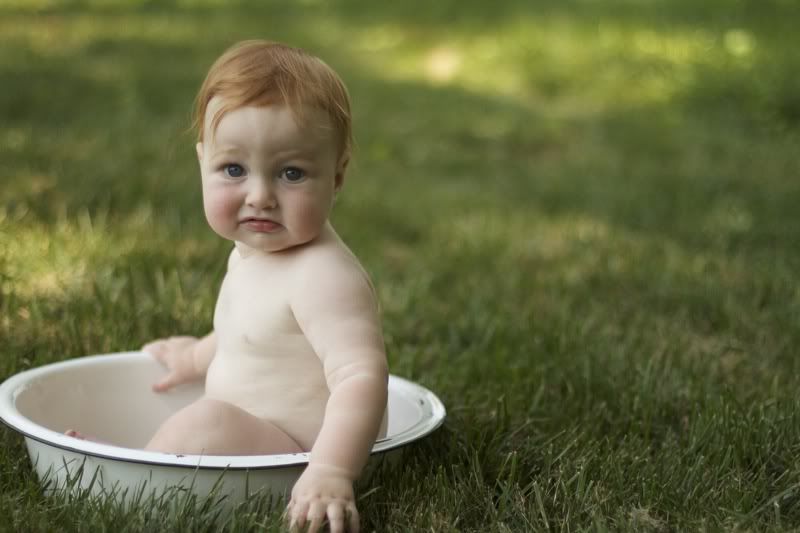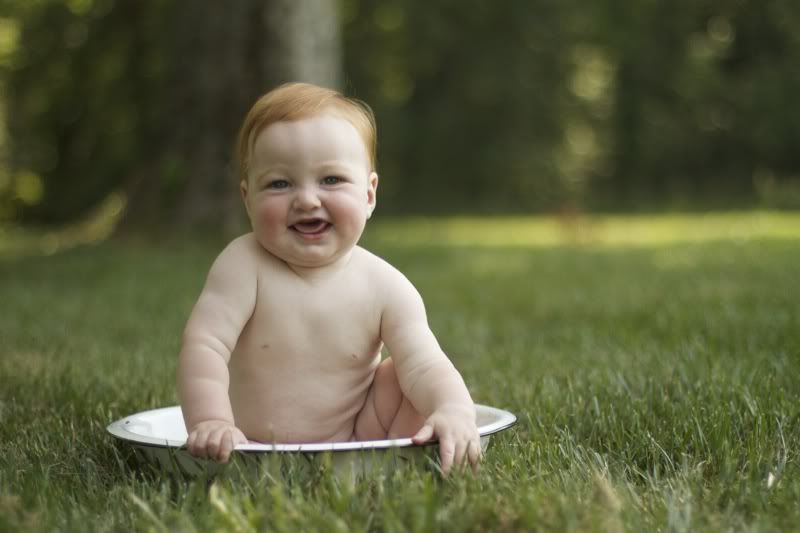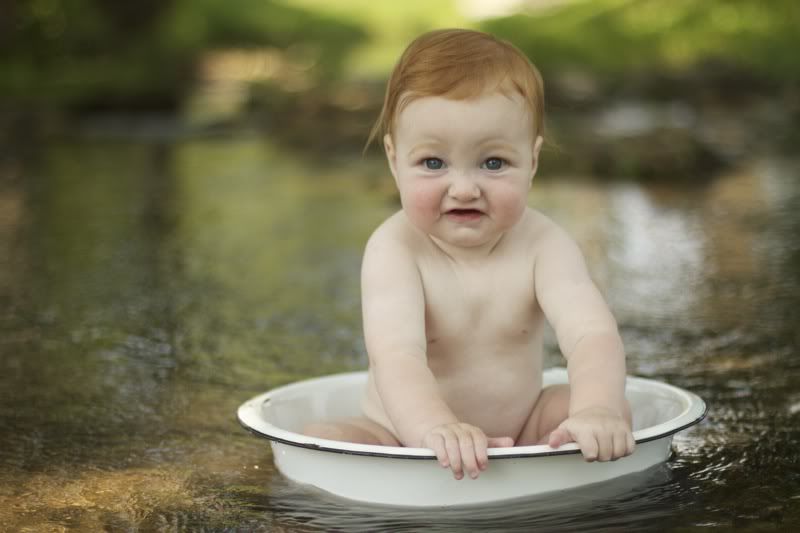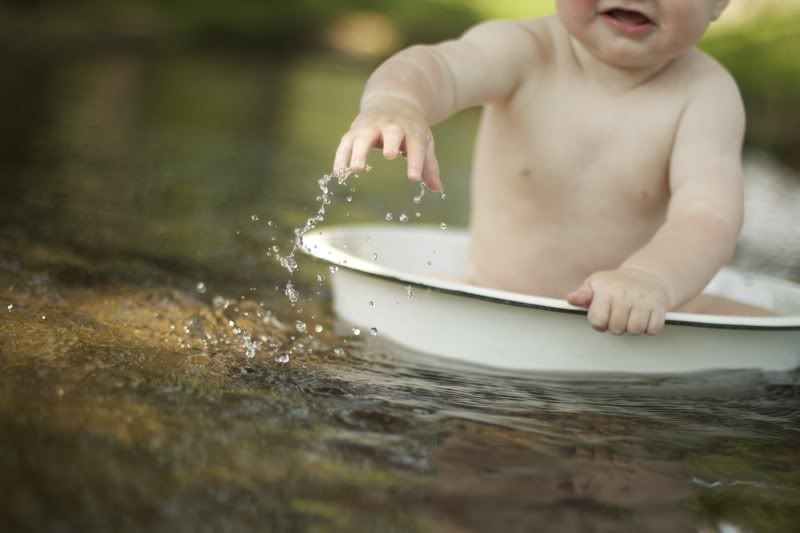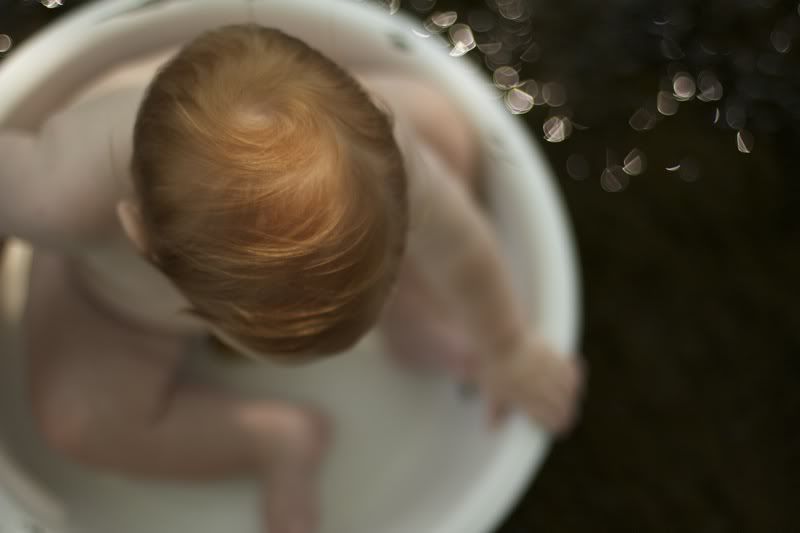 I'm glad we took the time to find some shade and splash around. Afternoons like this with my little redhead are priceless and I'm sure before I can turn around they'll be gone, so I'm soaking them up while I can.