The weather in Tennessee this week is 10 degrees above normal. Yesterday it reached 95 degrees. When you walk out the door you feel like your face might very well melt off and we haven't even reached the "hot" months yet. This weather makes me thankful that I'm not 20 weeks pregnant like I was this time last year. Instead, I get to carry around an adorable but sweaty baby. Temperatures like this mean that Henry and I are going to be found in one of two conditions: either in an air conditioned building or in the pool. The last few days we've opted for the second.
Henry's reaction to swimming in the big pool was much better than we expected. Guess that practice run in the inflatable pool might have actually worked! He seemed quite unsure when we put him in the cold water...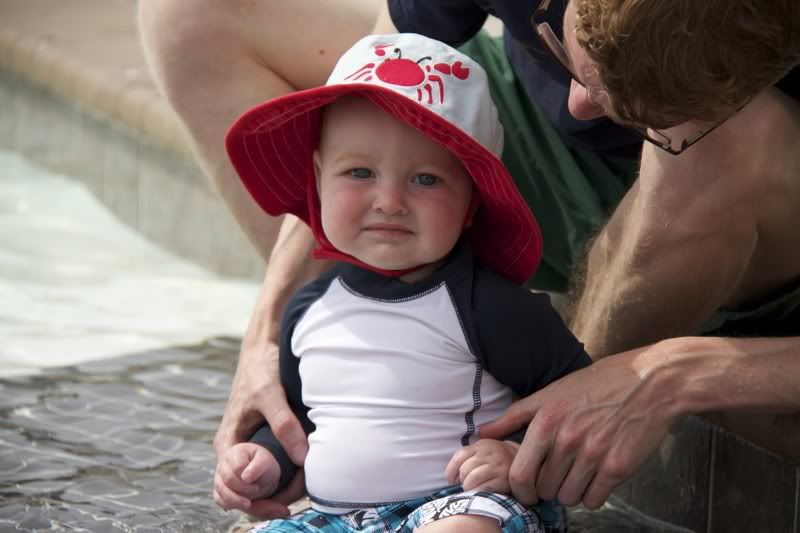 ...but once the "Daddy Express" started transporting him around the pool in his float, all was well.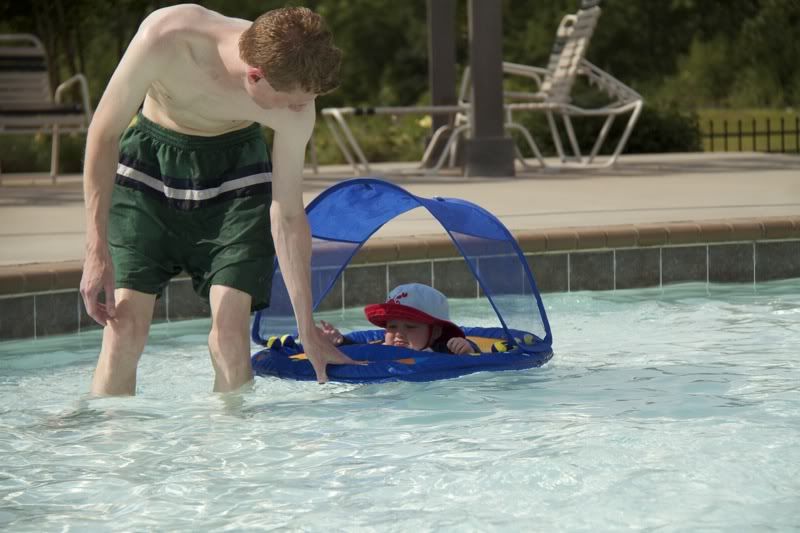 Our sweet little neighbor Harper was there to keep him (and us) entertained as well.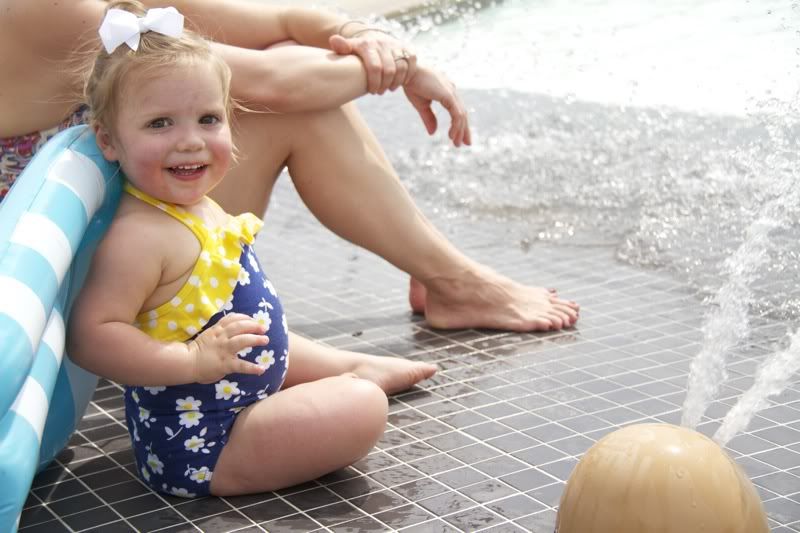 We made our second run down to the pool yesterday. Henry took to the water like a pro. He kicked back in his float and chewed on sweet Sofia's sunglasses (which she kindly loaned to him for this purpose). We were so glad that Jen & Sofie were able to join us for a little water time!
Things have taken a slight turn in the world of Henry Zuill's picky palate. Last week while I was sitting at the table with him I was having some strawberry greek yogurt for a snack. Henry started staring holes into me and doing his little grunt that means "I want to try that". If you've eaten greek yogurt before you know that it's not particularly sweet- actually pretty tart, so I was doubtful that this would go over well and an image popped into my head of myself covered in greek yogurt that was forcefully ejected from the boy child's mouth. No so. Instead, this is what we got instead.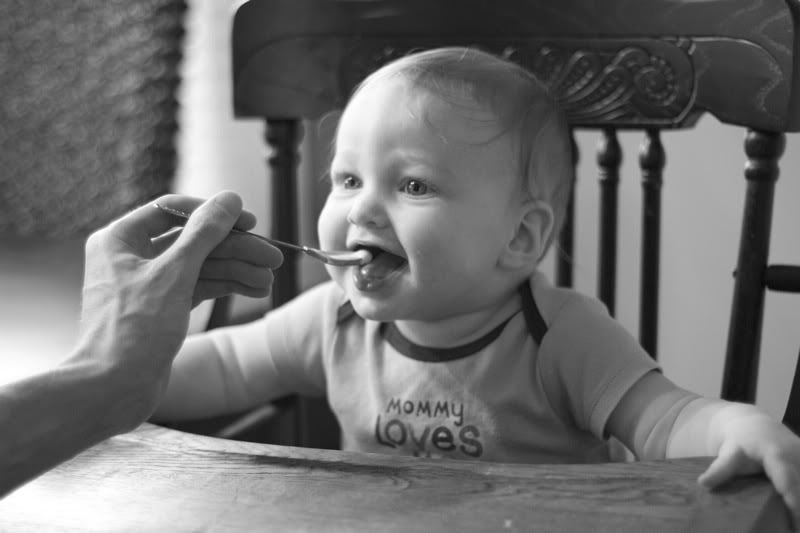 Who would have thought? Today he did the same thing while I was eating some spinach artichoke hummus. Excuse me Mister 7 Month Old- that's a mighty sophisticated palate you have! I'm pretty proud. He also loves Farley's Rusks (which we introduced to him during our visit to the UK) but let me tell you, these things are messy business.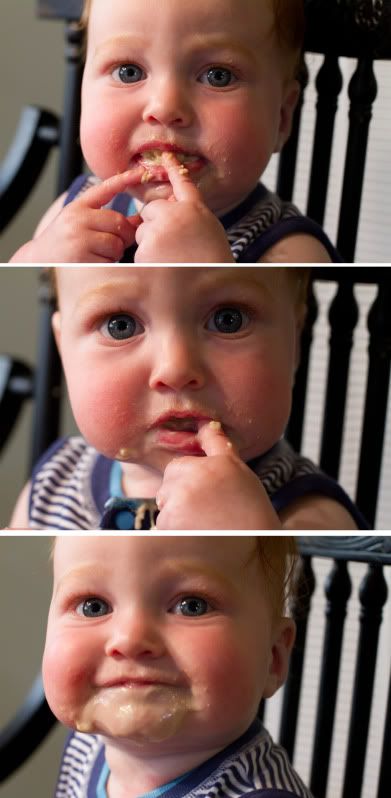 In other Henry related news (and isn't all news from this house Henry related?) we've have several notable occurrences in the last week. Unfortunately for all the four legged babies in this house young Henry seems to be inching closer and closer to mobility. He's often caught up on all fours rocking back and forth. He'll pull up on you any chance he gets. And on the day he turned 7 months old he said his first word. Yeah. You all know exactly what that word was. Da-da. Will beams when Henry says it. And since I've been encouraging him to say it for the last month, I was a pretty proud Mama too.
Hope you all had a great Memorial Day weekend and thanks for checking in on Our Cheeky Life!