Well, they
did
look like wings. Sweet little wings made of ginger-hair.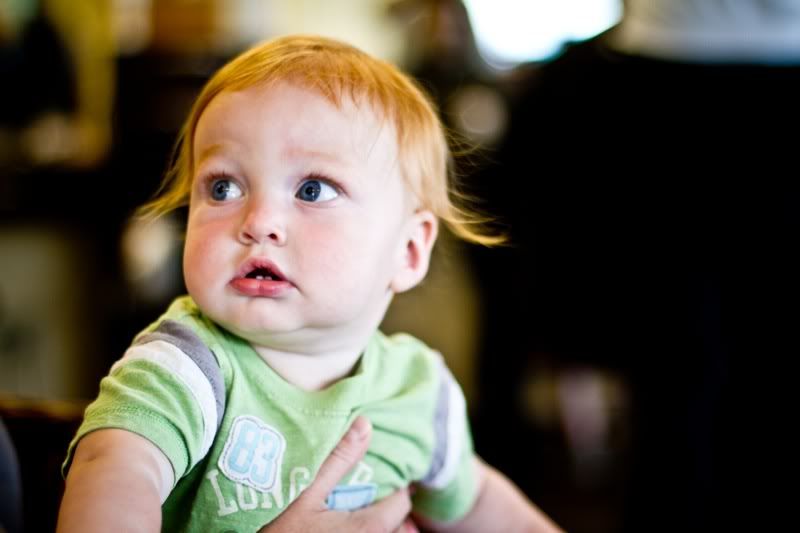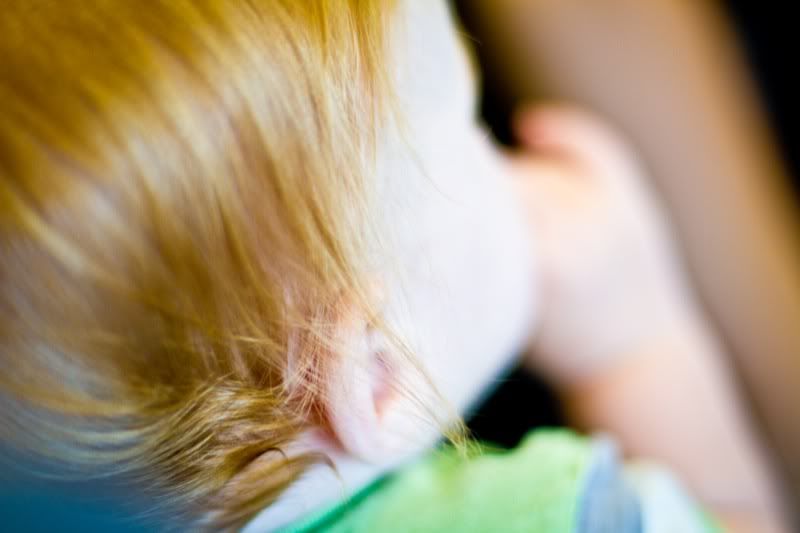 We've tossed around the idea of a hair cut for a while now, but neither one of us was eager enough to call and make the appointment. I mean, getting a first haircut must mean your baby is growing up, right? How can Henry be getting this big this quickly? However, the apparent motivation came the other day when a kind stranger at Publix said "How cute! How old is she?". She? Yep, time for a trim.
One email later and 9-month-old Henry had an appointment with my wonderful hairdresser, Tiffany. Unaware of his upcoming fate, Henry was quite a cheerful little fellow when we got there.
He looked more than a little uncertain when he was draped in that nauseatingly cute hairdressing cape. His mother, on the other hands, might have looked just a BIT overexcited (hey, I was trying to sell the situation!).
In the midst of him being totally fascinated with the entire experience, Henry lost his wings, and never even flinched.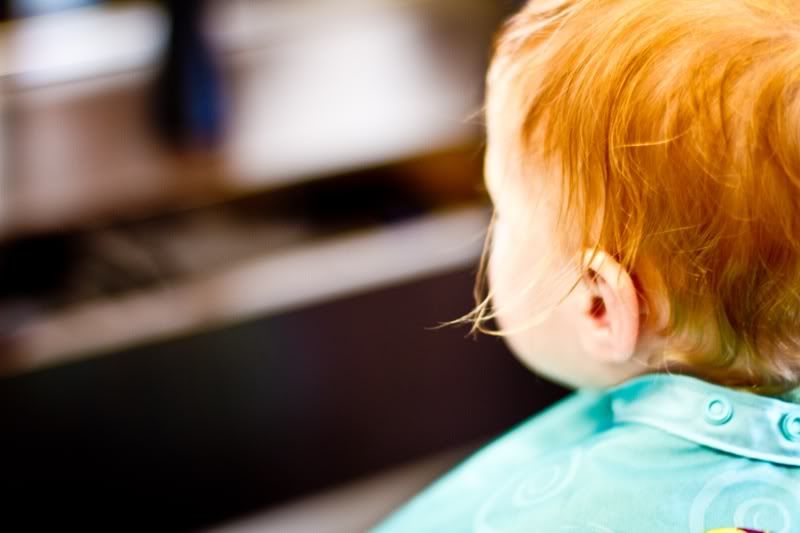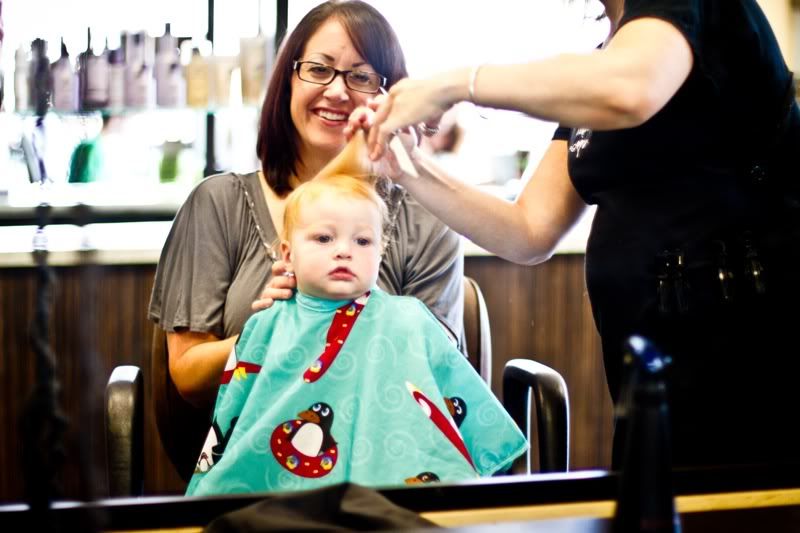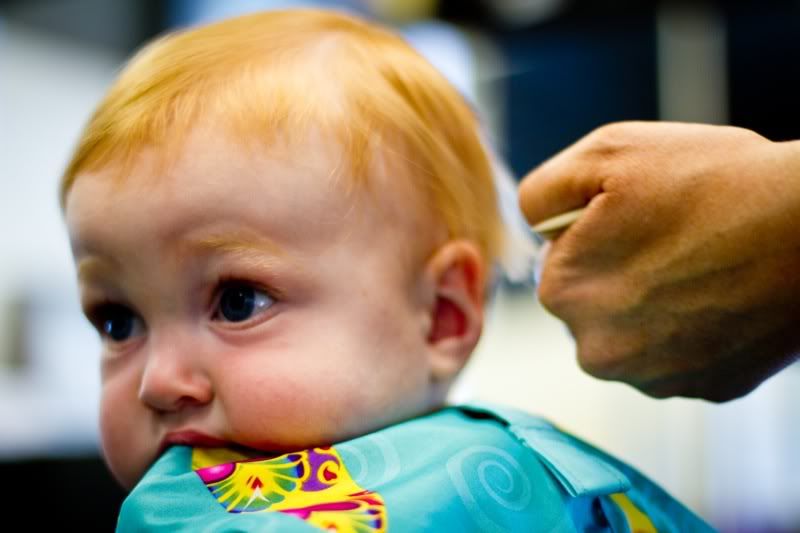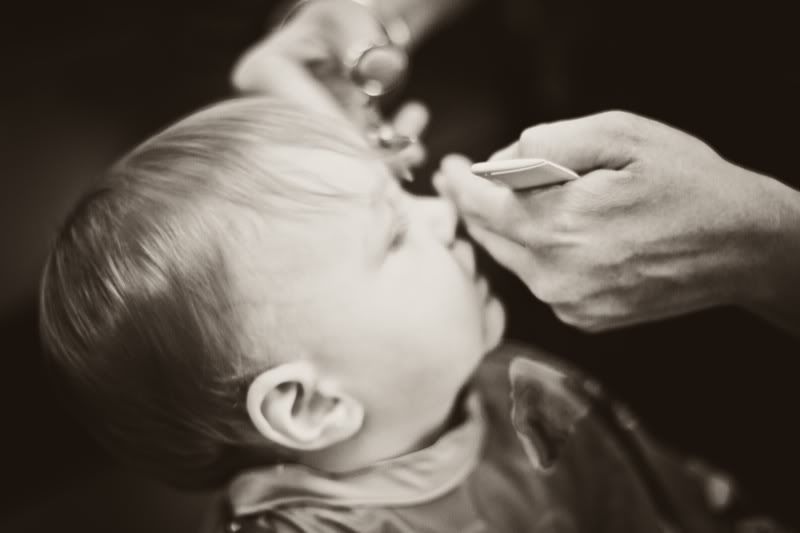 Always a hit with the ladies when at Mama's hairdressers, he got just a little attention.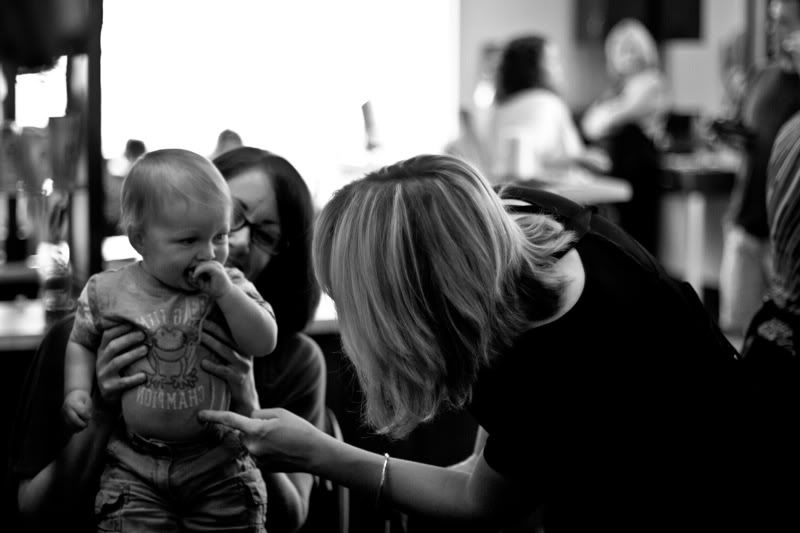 And these sweet little red-haired wings are now all wrapped up and are with the many other Henry-treasures that are stored carefully away.