What a week for Henry! Turning 9 months old is definitely not for sissies. First he lost his wings and then before he could catch his breath he got carted off to the doctor's office for his nine month checkup.
Satisfactory cranial growth- check.
Tipping the scale at nearly 22 pounds- check.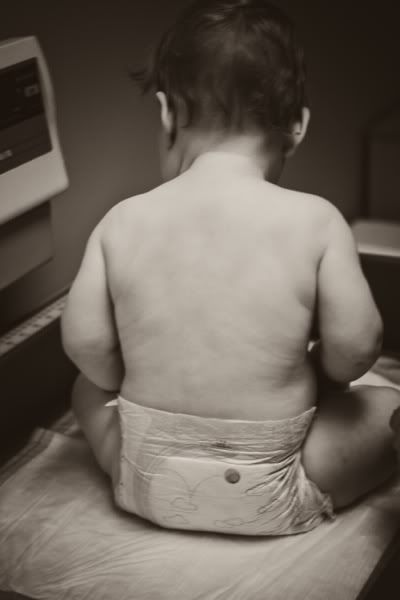 And the boy wonder is now measuring at over 30 inches long. I knew there was a good reason I could barely shimmy him into his pajamas these days.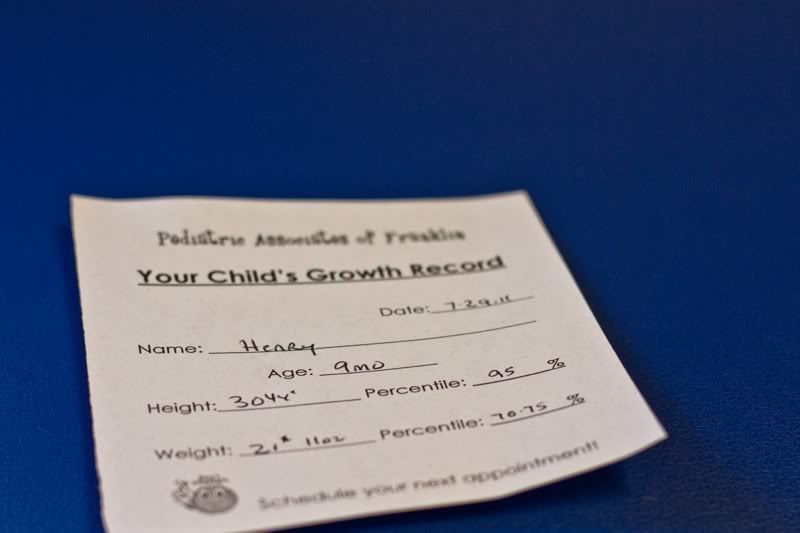 Dr. Meneely was running just a little behind schedule for our appointment that day. Keeping Henry the Roadrunner occupied in a 8x8 foot exam room for more than 15 minutes proved to be just a little bit challenging. Lucky for us there was another cute ginger in the mirror who was happy to keep Henry occupied during the wait. And again, in true Henry fashion, he tried to go in for a taste of that other baby before it was said and done.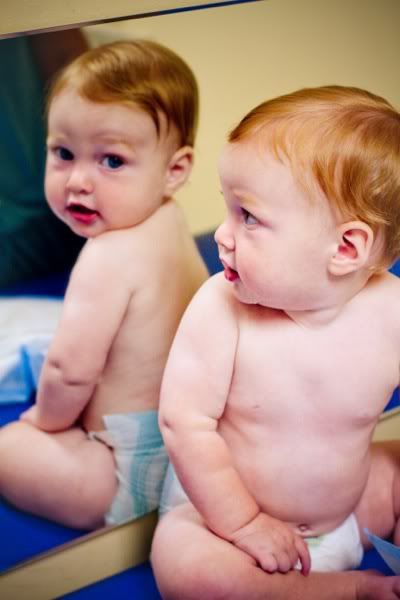 A little hand clapping helped to pass the time as well.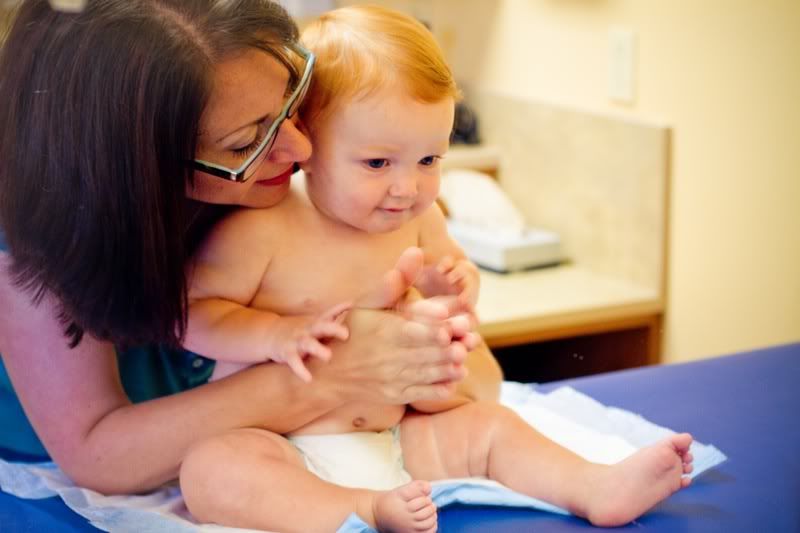 In spite of the amazing entertainment, Henry was clear about his level of impatience. Or maybe he was just tired of having his photo taken. It's possible.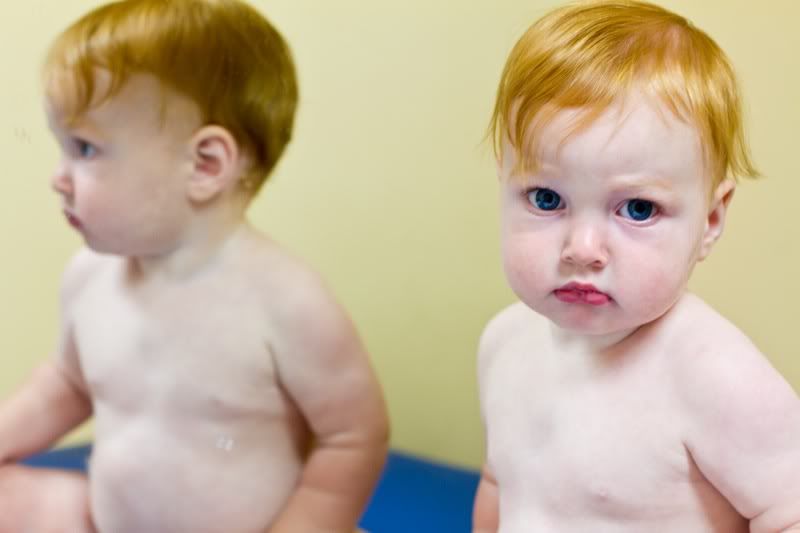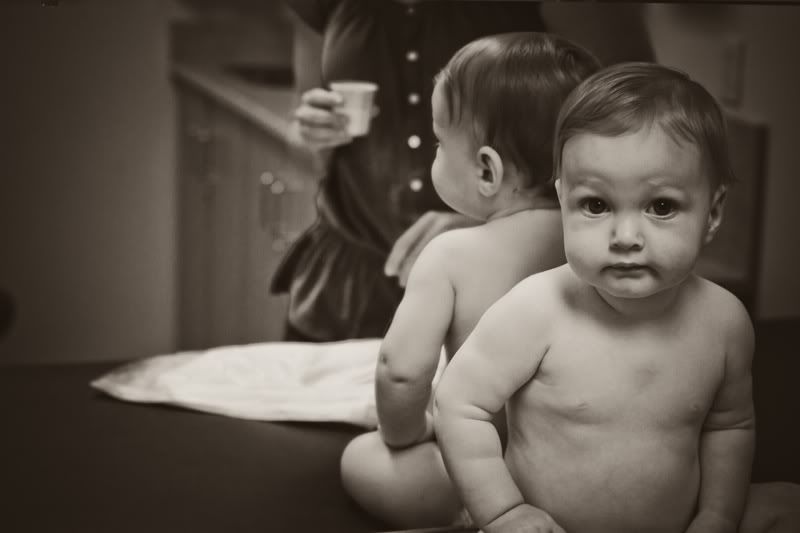 Every time we go for a well-baby visit the nurse goes through a check list with us, making sure that Henry has reached all the milestones appropriate for his age. Rather than wait for them to ask, Henry decided just to go ahead and demonstrate his advanced fine motor skills.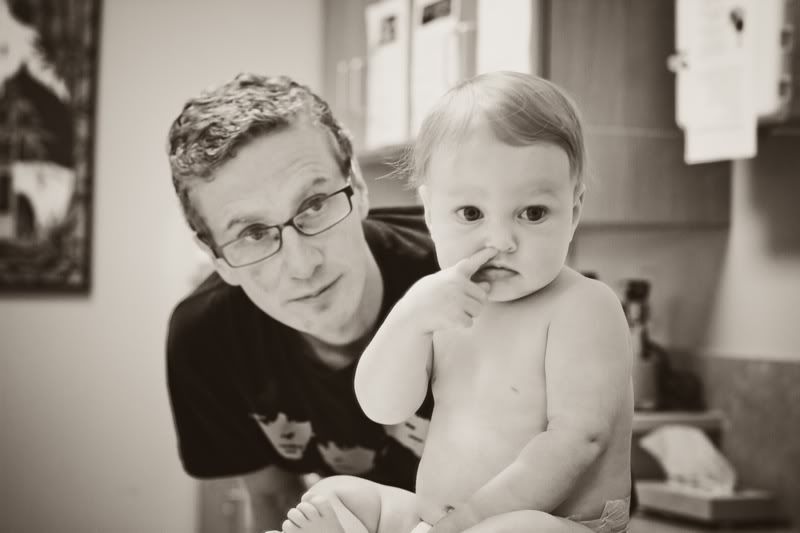 Dr. Meneely (after being well-impressed with Henry's finger up his nose) gave the boy a thorough once over and declared him to be a fine 9 month old specimen.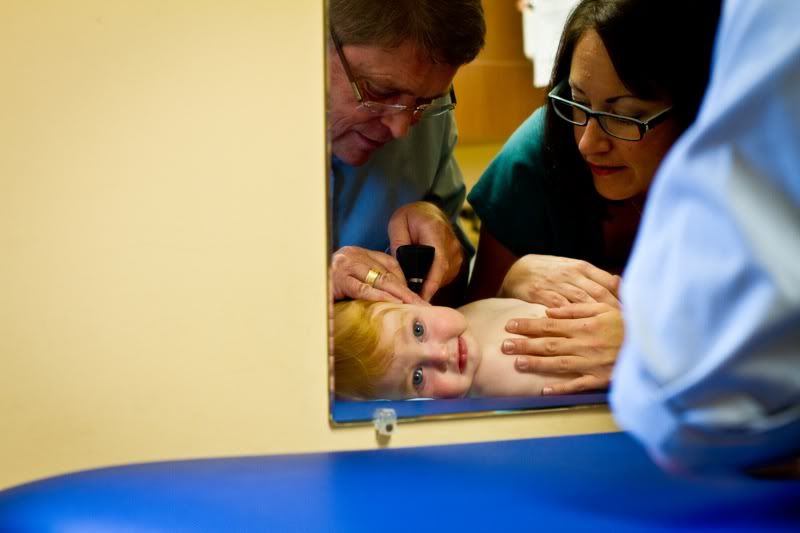 Good news for Henry- no shots! Bad news for Henry- incoming finger prick to check for anemia. I'm telling you've I've had many adult patients who weren't half as stoic as my Henry was during this! That's my boy!
Henry's next appointment was scheduled before we left the office- his one year visit! Unbelievable.