Sound asleep in my cozy bed after a long day of taking care of patients in the ER. That's where I was just a little over five years ago at 4am. And then the phone rang. You know what your heart does when your phone rings at 4am. It sinks to the lowest place in your body, because a phone call at 4am can't possibly be good news.
But it was.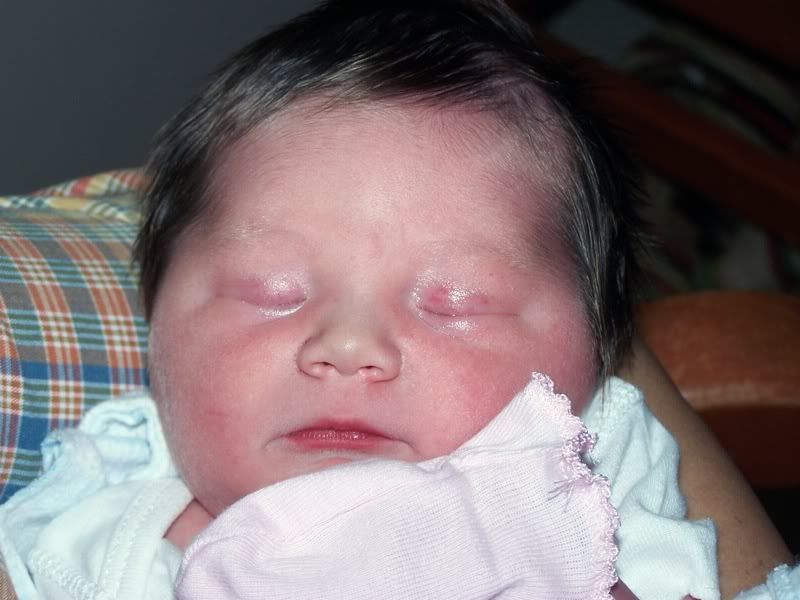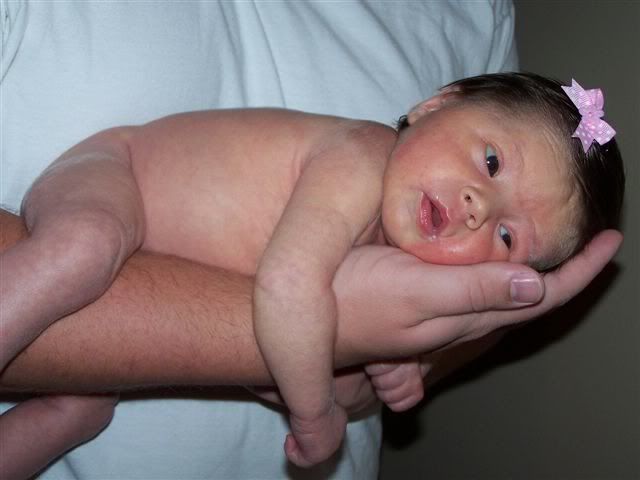 This sweet baby girl had made her hurried entrance into this world. And then we blinked, and opened our eyes to see this 5 year old beauty standing before us.
On Saturday we were all fortunate enough to be guests at Ella Grace's 5th birthday party. She had her party at
Let It Shine
in Spring Hill. Complete with all types of gymnastics equipment, it was guaranteed to keep all the little people happy.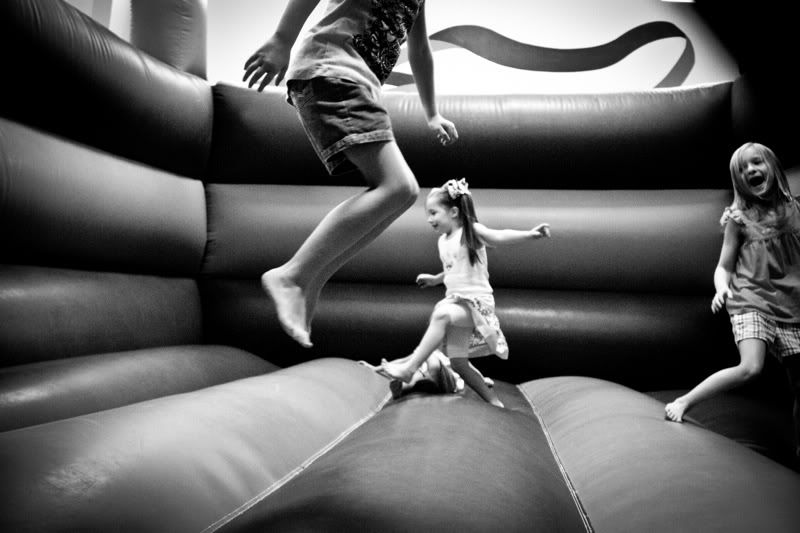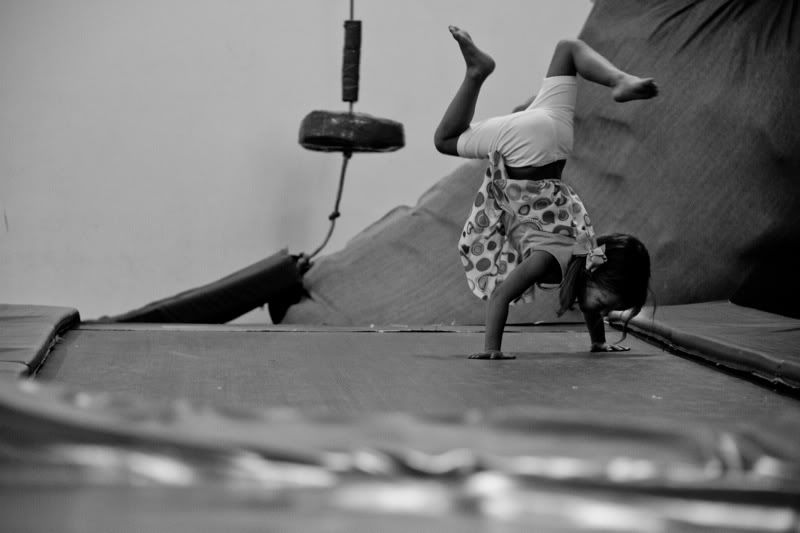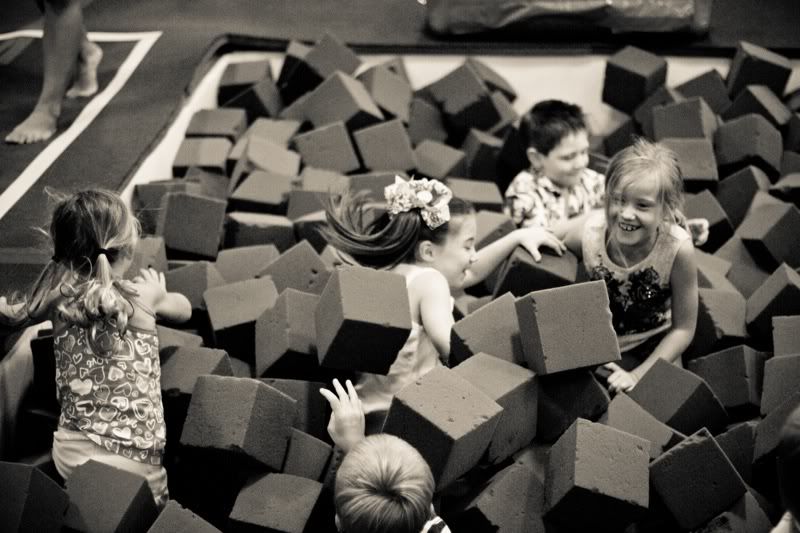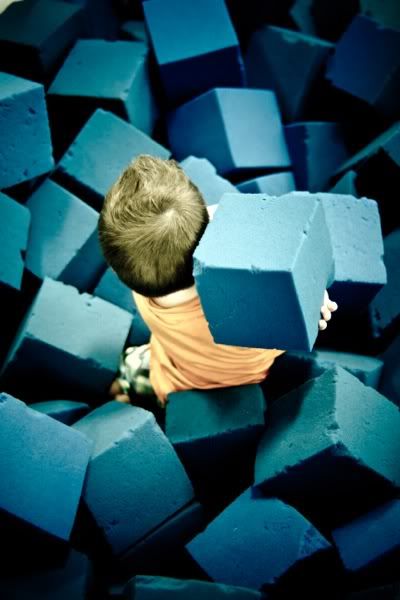 Stuck with a never-ending sea of hardwood floors at home, Henry was clearly pleased at having soft springy floors to ninja across. He was all over the place. He even decided to put his superior upper body strength on display with a little demonstration on the rings. Show-off.
And perhaps as a result of his amazing performance, he did have quite a fan club gathering around him. Well, grandparents
are
the same thing as a fan club, right?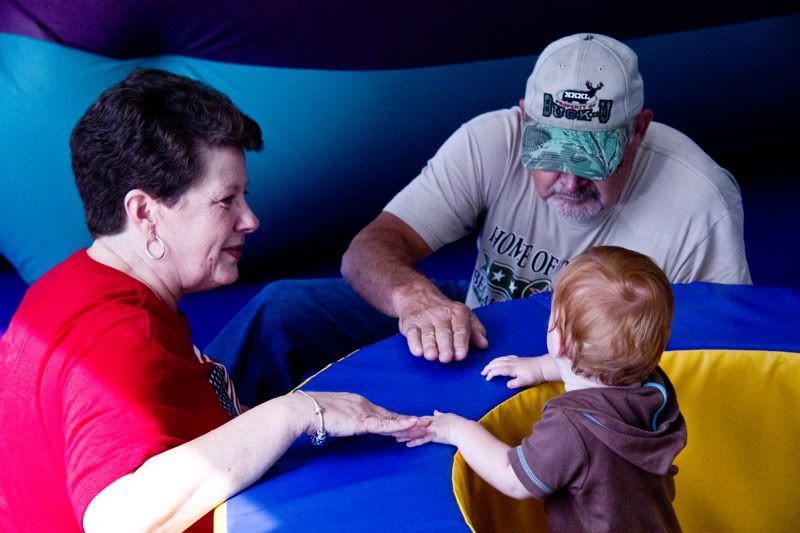 The highlight of the entire party came near the end. The kids had all tumbled and jumped and flipped themselves into a state of near exhaustion, but Ella Grace learned that she wasn't quite done. She was called to the front of her group of friends and she was strapped into the most amazing contraption ever imaginable to a 5 year old brain.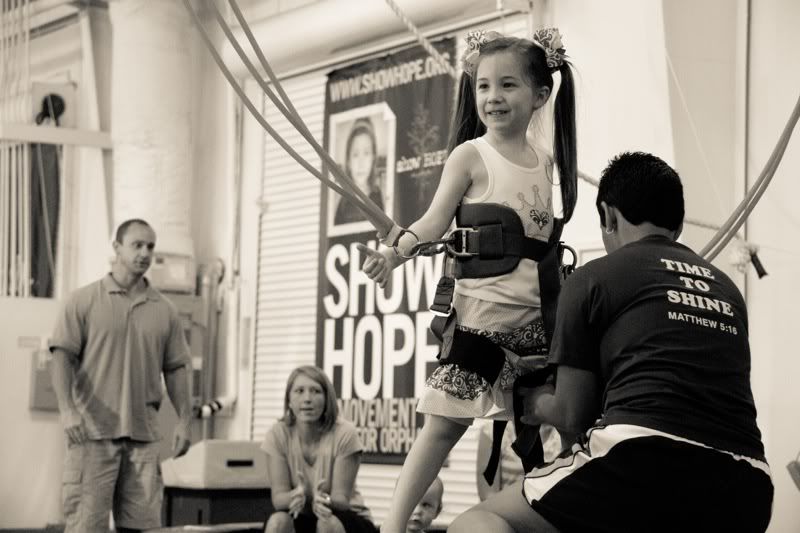 Over and over she was pulled way back and let go, flying through the air and just shrieking with laughter while her entire audience was held captive by the joy of the little girl that we were all there to celebrate.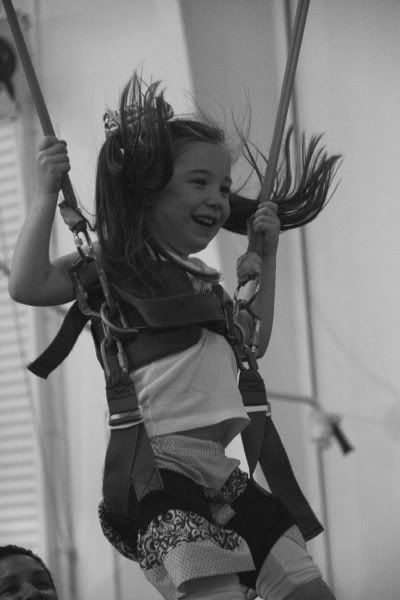 As usual, her Mama (my wonderful sister-in-law, Robyn) made sure that all the details were perfect for her baby girl's big day.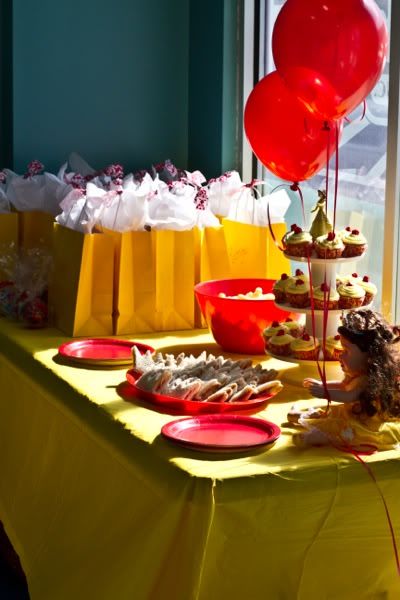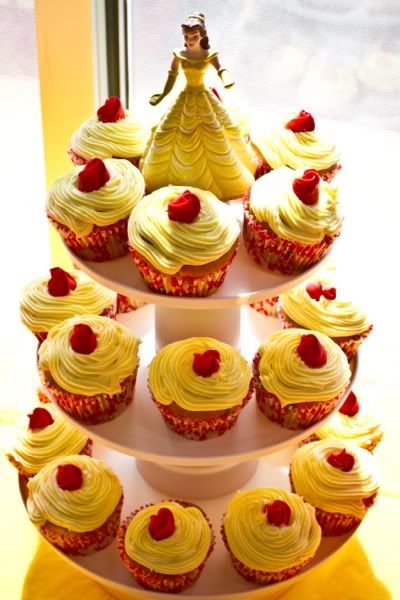 Of course, my traditional birthday gift to Ella Grace- a photo book summarizing her previous year- was bound to show up at the party.
Happy 5th birthday sweet girl. I can't remember life before you, and I certainly can't imagine it without you. You are so loved.