There are certain events from my childhood that I can recall like they happened yesterday. And looking back now, some of the ones I chose to designate as defining moments seem a bit unusual.
I remember the first time I saw a snake in our yard, slithering it's way towards what apparently was a snake escape route under our sidewalk. I was sure it was going to coil back and bite me and kill me dead on the spot. It was orange and black striped and (from what I can recall) looked a bit like this.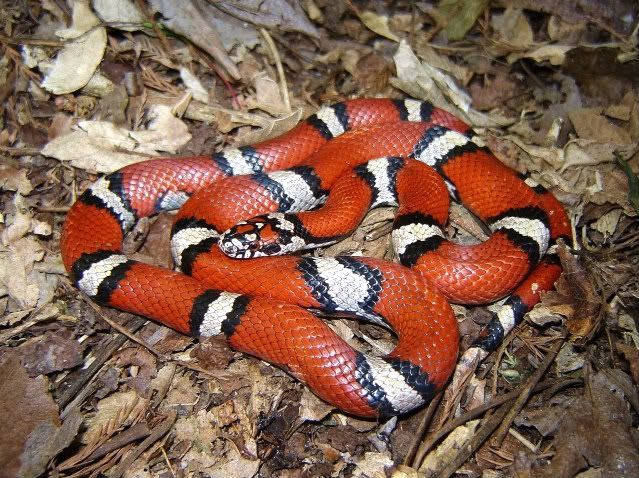 I was probably about 4 years old, and nearly panicked, ran inside to tell my mom. She asked me "Are you sure it wasn't a worm?". Ok, I know that at times I might have been a bit dramatic as a kid, but a worm, really? Mom, I know you're reading this, and I hope you remember! And seriously, it was NOT a worm!
I remember the first time I rode the school bus as a kindergartener, and how our bus driver, Mr. Fry, backed into our long driveway to turn around and nearly plowed down a tree in our front yard. I remember thinking that it was not a good way to start my school career.
I also remember when I was 9 years, 11 months, and 364 days old, and how the next day was
such
a big deal, because the next day was my birthday, and I would be turning 10. Double digits. When you hit the double digits (in my mind) that was huge. You were growing up.
Instead of being in years it is in months, but our boy hit the double digits this week. Ten months old. And my goodness, sweet Henry, has it been the fastest ten months of your Mama's life.
Plans for the first birthday bash are obviously already taking shape even though it's still almost two months away. Instead of finding myself saddened by the fact that my baby is growing up so fast, however, I am totally caught up in marveling over how much he is learning every day. Not all of these newly acquired skills are ones that I would necessarily choose for him, however. For example, the way he's learned to slide the less-than-desirable dinner items under the tray of his high chair into the seat instead of eating them, and how he casually flicks them to pets that are clustered at the base of the table waiting for the treats falling from above. Sneaky little ginger.
His upright trips up and down our long hallway are getting faster and faster by the day. All of the four-legged babies in this house know when to take cover under a table lest they get plowed over by Hank the Tank.
We've also graduated to big boy pajamas. You know, the kind without the built in feet. Because the only way I could fit Mr. 95th-percentile-for-height into most of those footie pajamas these days would be to snip the feet off with a pair of scissors. It's amazing how footless pajamas can make him look so much older.
We received a threat by messenger this week. I was talking to my mom on the phone and she casually said "Your Daddy said that he doesn't remember the last time he saw Henry, and if he doesn't see Henry soon..." and the sentence trailed off. Like they wanted me to imagine the horrible fate I would be forced to face for withholding such adorableness. Knowing that my Daddy
hadn't
seen Henry in almost a month, not wanting to be responsible for him developing some sort of twitch, we packed up in the car over the weekend and headed to my hometown.
I love my parents' house. Don't get me wrong, I love where we live, but their house is the exact opposite. It's out in the country, and although the road they live on goes for miles and miles, there are only about five other families who live on it. And of course, they know every person in each of those families. It's a good place to relax and to detach. And of course, to visit with the people you love most in the world.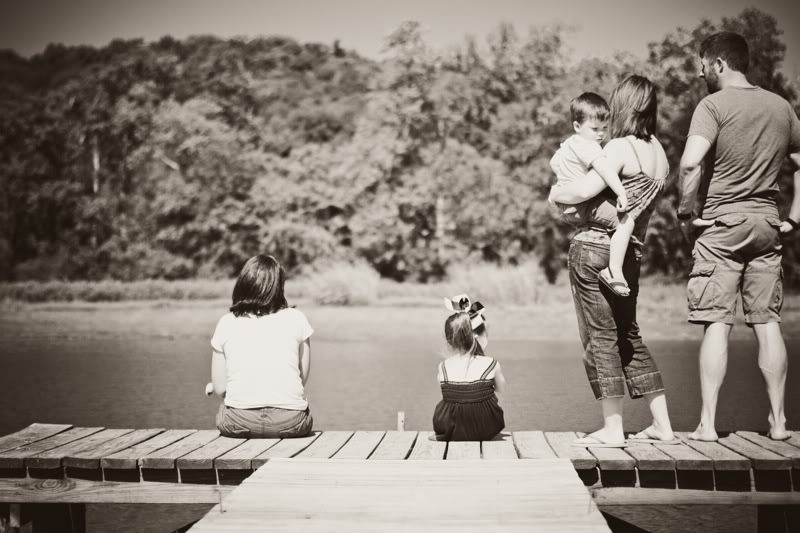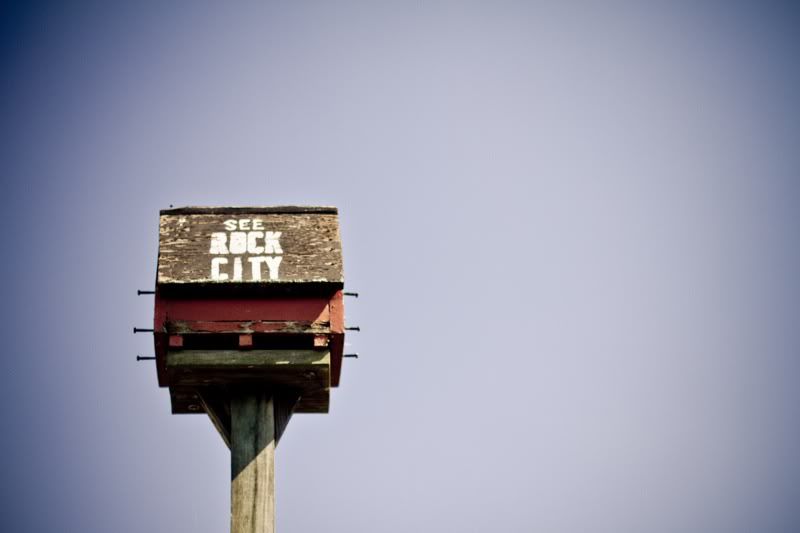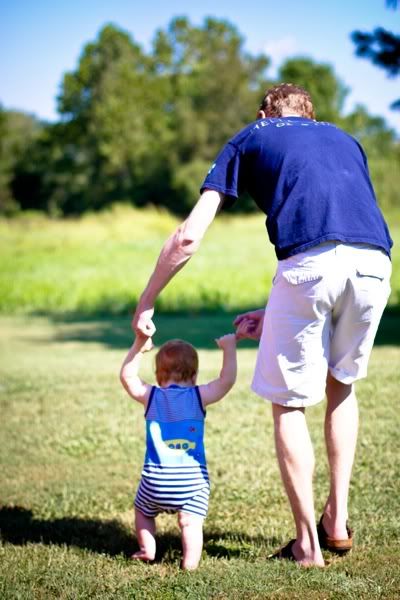 After some honestly refreshing family time this weekend, Henry and I headed out for another little adventure on Monday- to the
Discovery Center
in Murfreesboro, Tennessee to meet up with my friend (and amazing photographer)
Kate
. She showed up with her adorable little sidekick, Griff. Seriously, she's lucky I didn't try to steal him.
First of all, Henry was shocked that there were actually stairs and ramps that were especially designed for tumbling babies. He would climb a few inches up, and look back as if expecting the mother bird to intervene (who me??).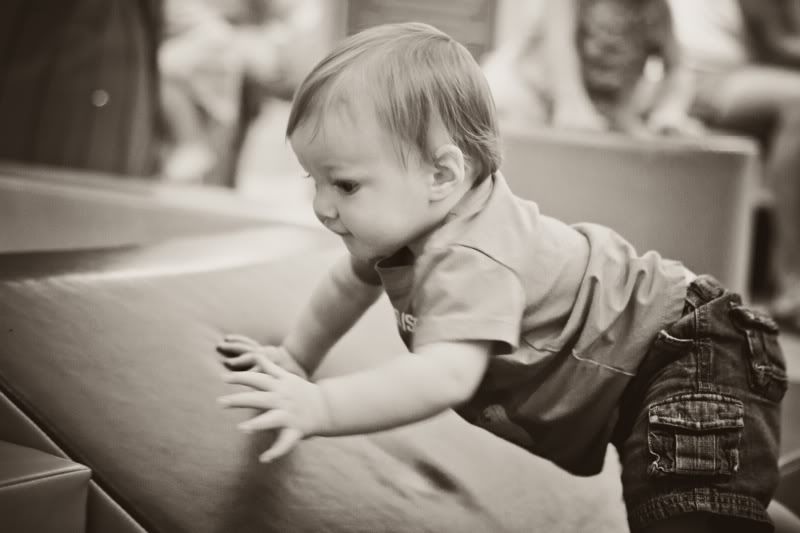 Then he and Griff did the usual baby thing. They looked at each us for a minute and then spent the rest of the time looking at each other, amazed by the other 'little person' within arm's reach.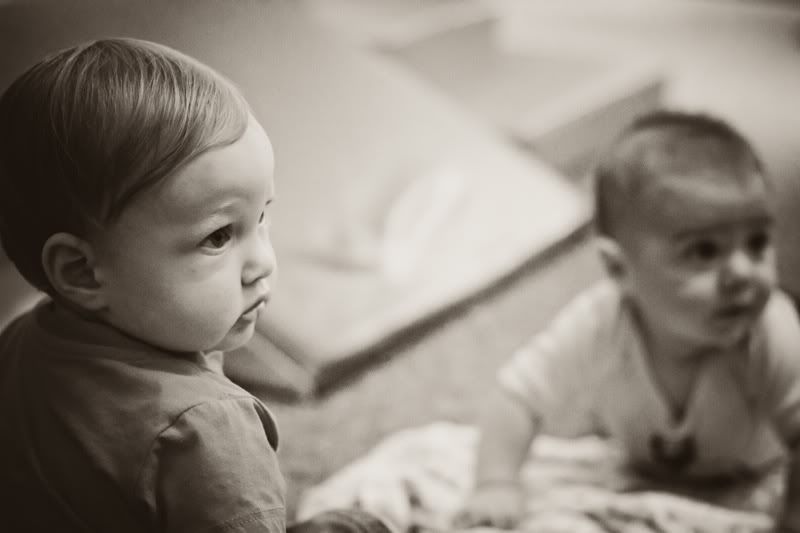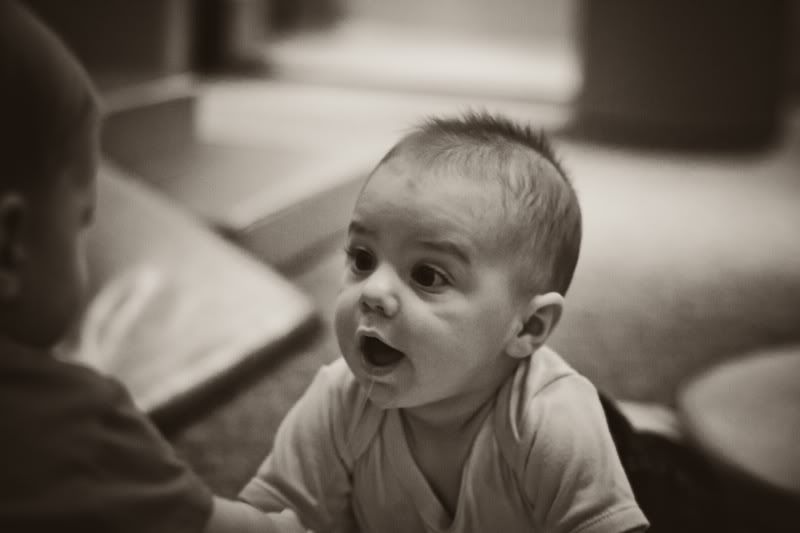 Turns out that Griff is quite the little Picasso. With a little help from Mama of course.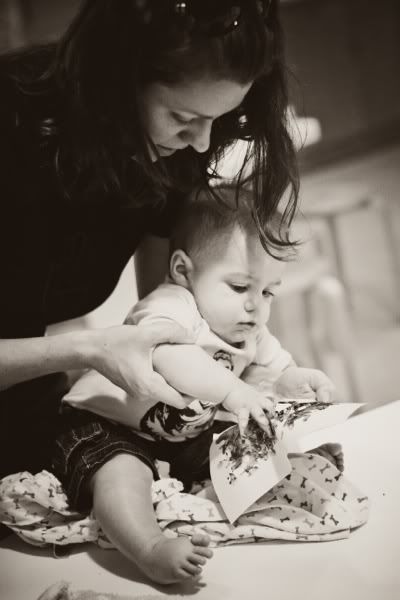 Shew. What a wonderful activity-filled week it has been. Just makes you want to take a good long nap.