How many times has this little chant run through the heads of the moms of these two adorable kids?
Harper is our too-cute-for-words neighbor down the street. Henry and Harper are destined to be together, right? Or at least be amazing friends. No doubt about that. On this past humid and blazing hot Tennessee Sunday afternoon, these two chums spent a little time enjoying each other's company (as did their parents). It's good to have good neighbors.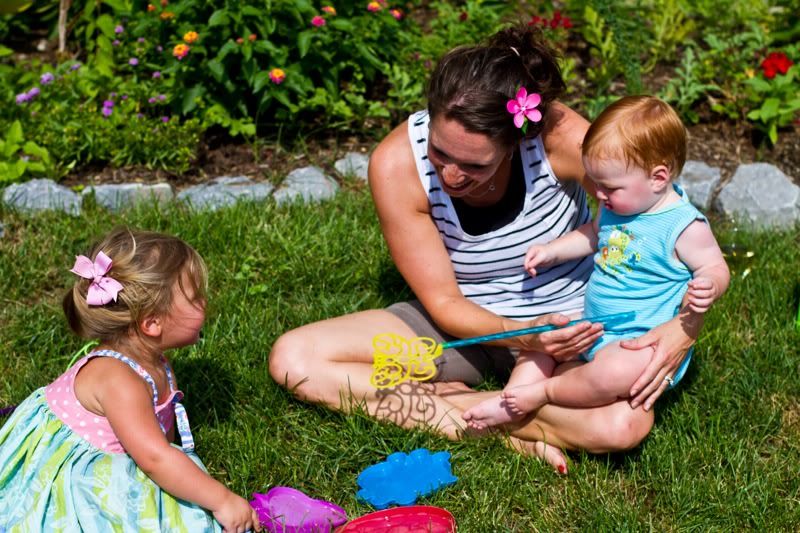 Harper didn't mind sharing her mom for a bit, but she made sure than Henry knew who was her rightful owner.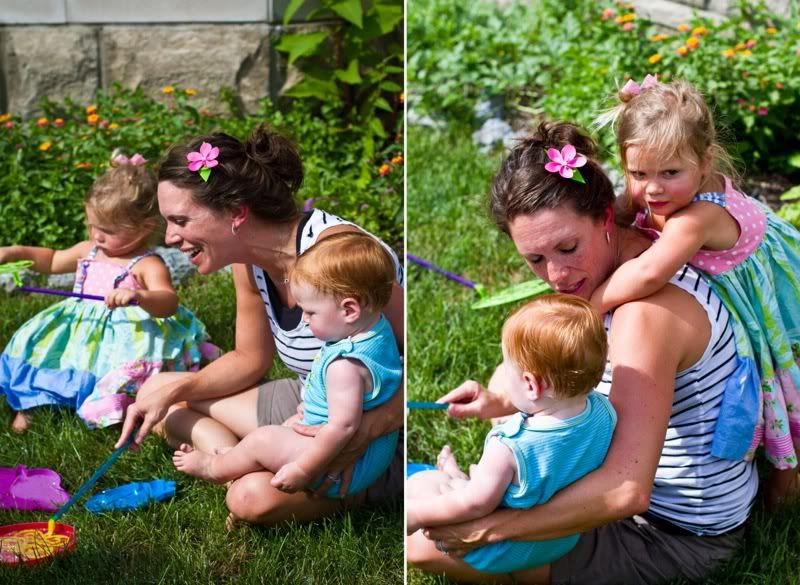 If Henry doesn't go after this girl's heart, I don't know what's wrong with him. Look at this smile.
Uncle Mark even braved the sweltering weather to visit with us.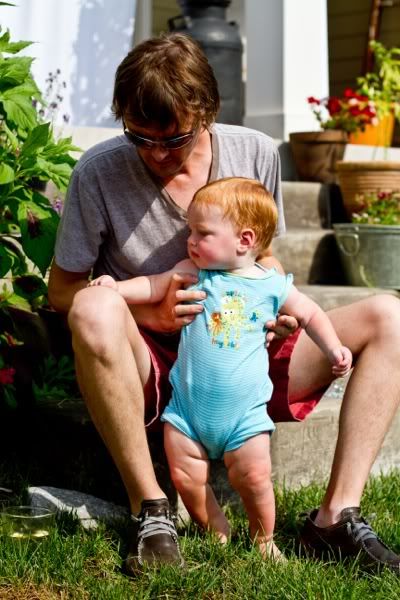 Eventually driven indoors by the nearly 100-degree heat, the babes soon found ways to entertain themselves inside.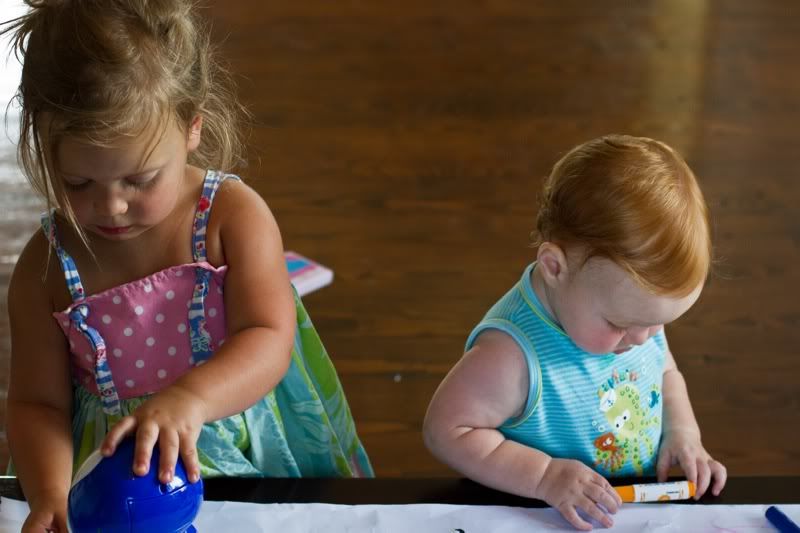 This collection of legs makes me swoon!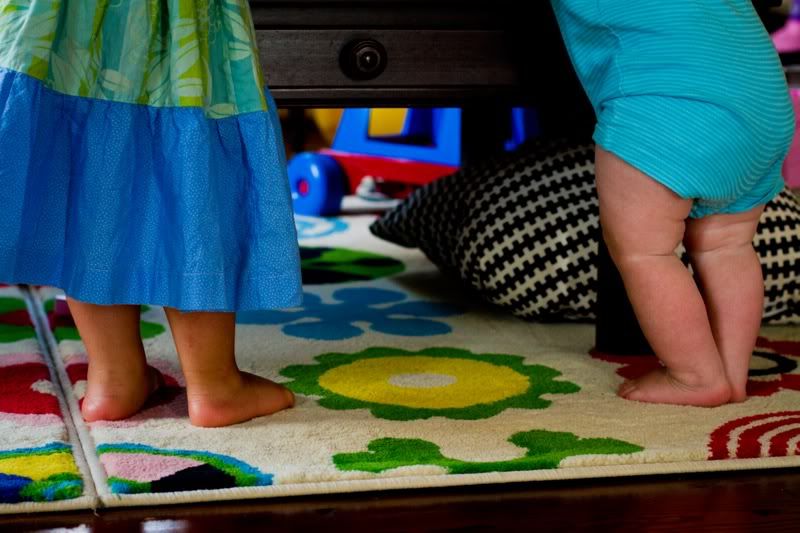 The day wouldn't be complete without Henry trying to make off with some of the goods.
Eventually the coloring (and stealing magic markers) became a bit boring for these two. Turns out that Harper loves dolls. It also turned out that Henry made a great doll for her to stroll around.
He was not such a fan.
With the coloring and the strolling behind them, these two finally sat still long enough for a snack. And is there possibly anything better to eat on a smothering hot summer day than watermelon?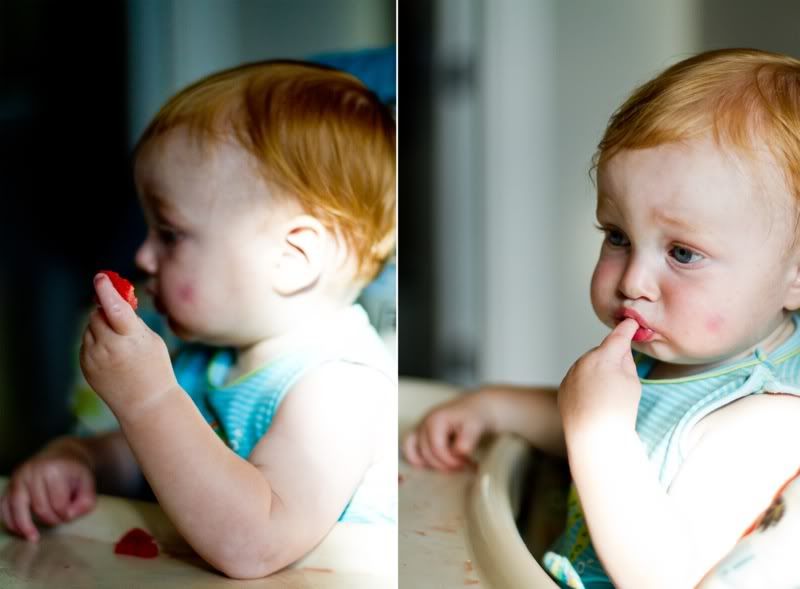 And of course, no Sunday afternoon is complete without this. Henry loves his Daddy so very much.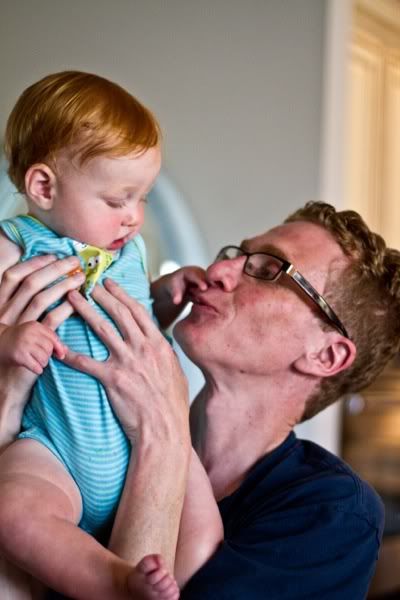 Thanks for checking in with us!