When I was a kid I was a country girl. We ran barefoot on gravel roads. I remember hot summer nights, being allowed to stay up way past our normal bedtime, and catching lightning bugs who were doomed to the fate of being placed in mason jars with holes in the lids where they would be stared at with total fascination until we let them go free. And I remember eating watermelon. Big slices of watermelon sprinkled with salt that we would carry to the front porch steps and eat, with juice pouring down our chins, and nobody made us use napkins.
Although we weren't in the country, and it wasn't past our bedtimes, Henry and I had a little reenactment of my childhood watermelon scene this week. And I did not make him use a napkin.

He has eaten nearly 1/4 of a watermelon in the past week. I think maybe he likes it.
It has been birthday party central in our social circle lately. A party each weekend for the last three weeks. It's part of being a parent, isn't it? Days that, in the past, would have been spent going to the movies or to restaurants with linen napkins are now spent as part of an audience that is held captive by giddy babes who have a sugar high from inhaling too much cake. I'll take this any day over linen napkins.
On Saturday our sweet neighbor Harper turned two. Let me tell you, Harper's mom, Jess, knows how to throw together a party. She blows me away with the details.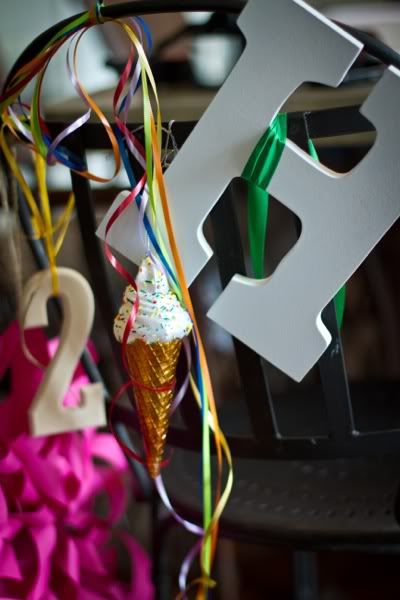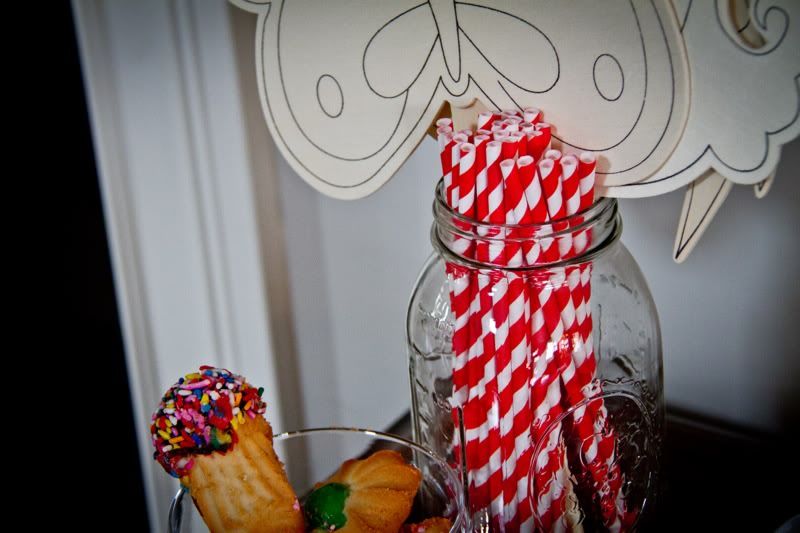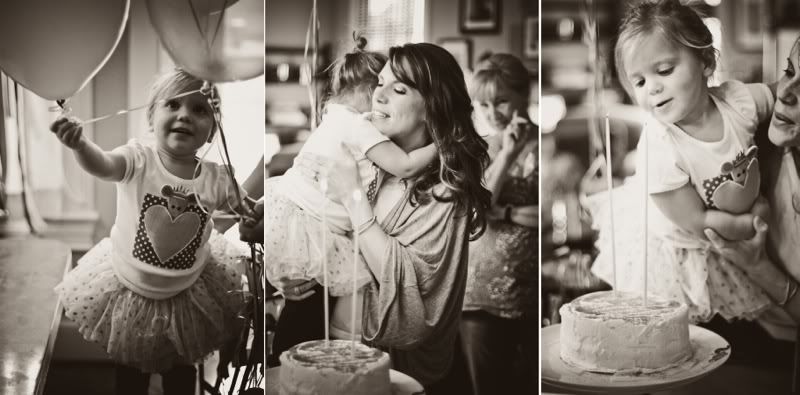 Even down to the details of Harper's birthday outfit. Will got the money shot with this photo. I love it.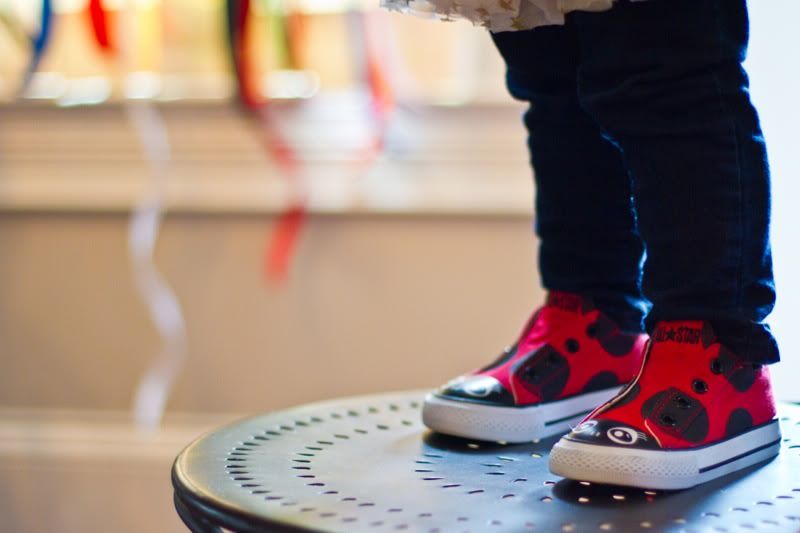 We were pretty blown away by the cake too. A old fashioned strawberry birthday cake with the most delectable icing. The kind of icing that makes you lick your fingers. I don't know what came over me, but I decided that it would be just shameful for Henry to be at a birthday party with this kind of cake and not get at least one bite. So I gave him a bite. The next thing I knew, he was climbing up me like King Kong climbed up the Empire State Building in order to wrap his lips around bite #2.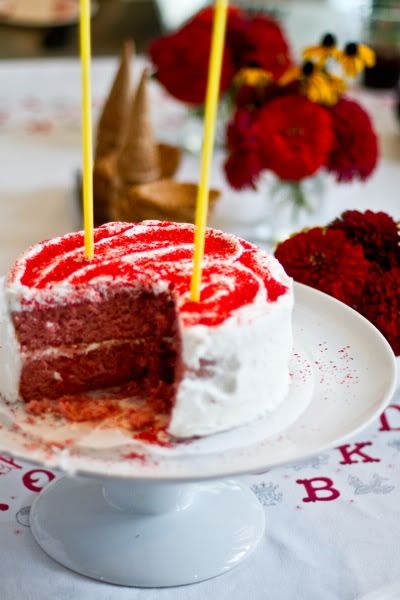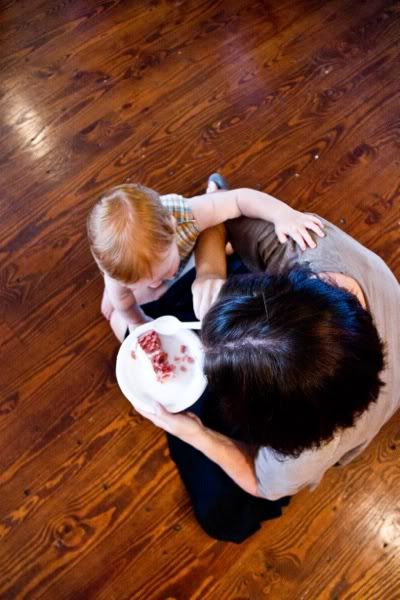 All of their family came from out of town for the birthday bash, so we decided to take advantage of having the whole group together, and after the party headed down the street for me to take a few family photos. They are quite a festive group in their party attire, right?
We also took a few shots at "Jess & Bob's tree" (which is conveniently located about 50 feet from
mine and Will's tree
). Man I love taking photos like this.
About a month ago Will and I were Target one day. I pointed to an item on the shelf in the toy section. "Let's get this for Henry," I said. It was one of those little walk-behind cars. He'd been standing up and cruising for a while, so he would obviously love this. We got it home and excitedly put it together. Henry looked at it, spun the wheels a little bit with his chubby little hand, and went back to his normal routine of looking for non-food items to put in his mouth. No interest whatsoever. Every once in a while we would try to get him to stand and walk behind it. He would quickly throw us a look that clearly said "y'all are crazy" and crawl off, so we just let it go.
Yesterday we were having a laid back Sunday afternoon. Will was on his laptop, I was working on some birthday decorations, and Henry was playing with his toys in the floor. But suddenly, he wasn't playing with toys on the floor. Suddenly, he was moving down the hallway doing this.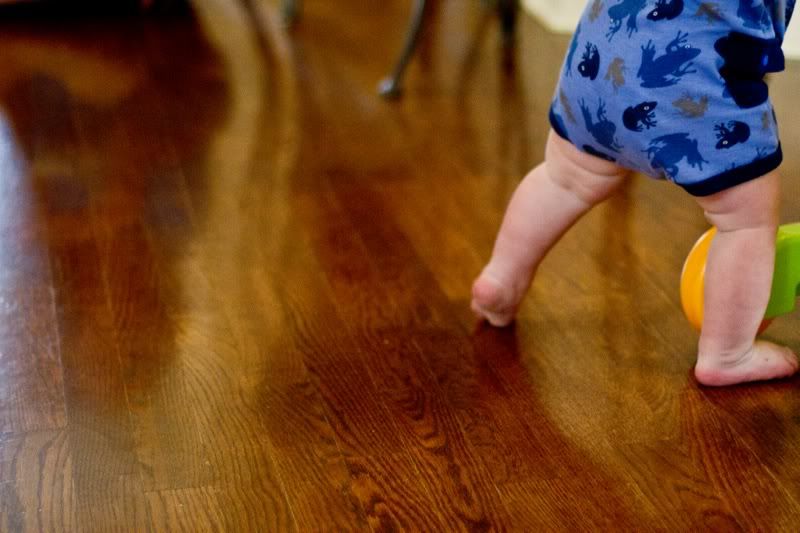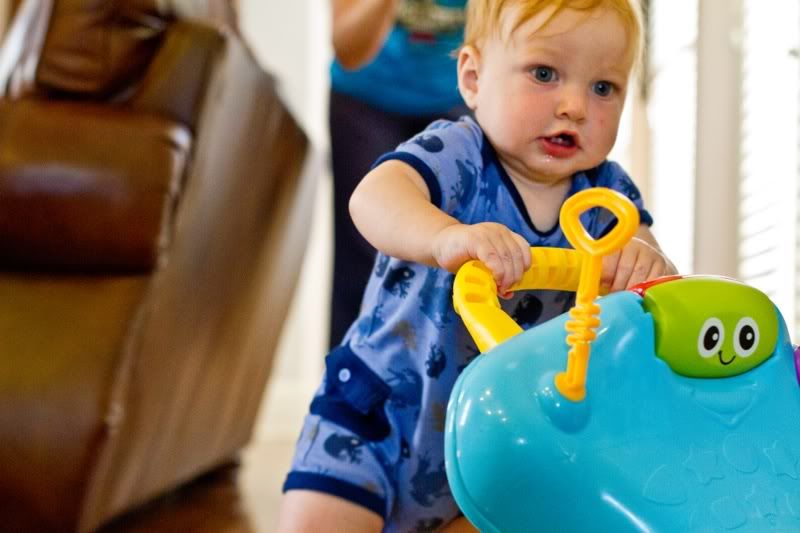 You can clearly see the amount of concentration this requires.
He hasn't just stopped with the car. Today we looked up and saw the resourceful little devil walking through the hallway pushing his stroller. I have a feeling we don't have long before this boy is really on the move! And finally, this week, from the mouth of my babe came the one word I've been waiting on the edge of my seat to hear- "Mama". I'm in love with watching this little boy evolve! What a ride!