Poor Monkey. He is a faithful companion. He lays beside Henry every night as he goes to sleep. He has been dragged about the house by both his arms and his legs for months. He's managed to avoid the wrath of Layla the Dog's razor sharp teeth. But Monkey's true test came this weekend, when he was chosen as Henry's companion on the maiden voyage via red wagon.
It all started out well.
Gradually we noticed Monkey being dangerously dangled closer and closer to the edge of the moving vehicle.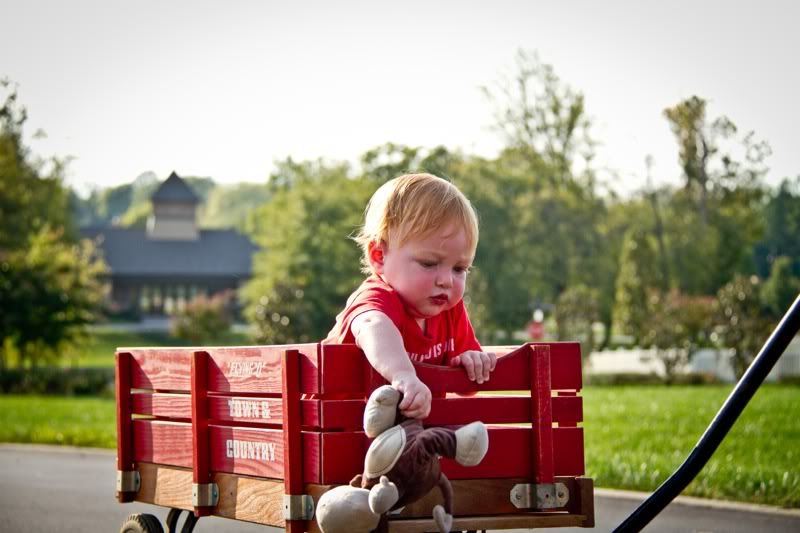 And then, the unavoidable fate of monkey began to take form again...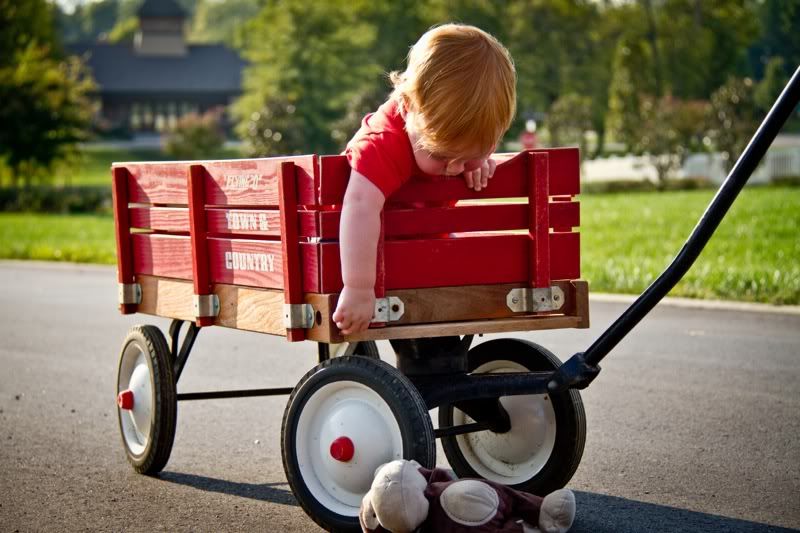 and again...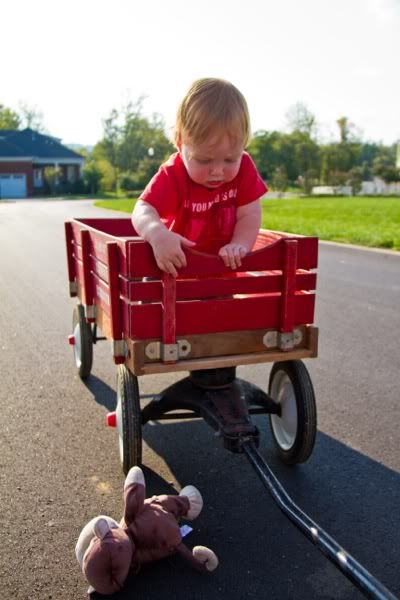 and again.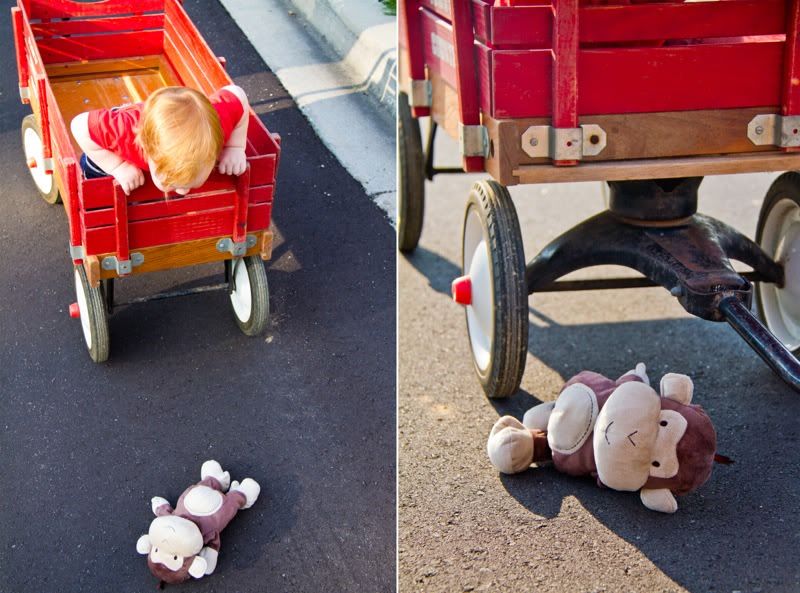 Unfortunately the offender did not show much remorse for his monkey-abuse related crimes.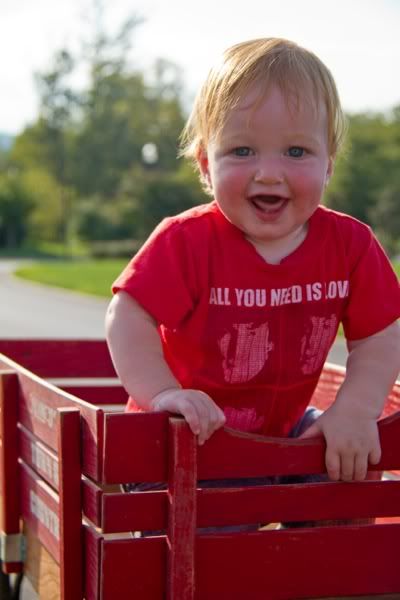 He also declined to remain seated for the ride home.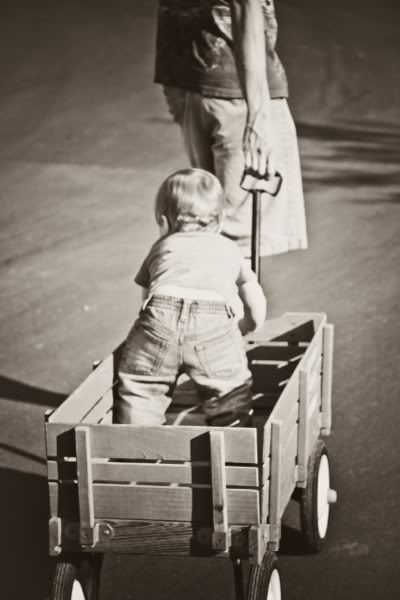 So Monkey scored a ride home with someone a little more careful with his wellbeing.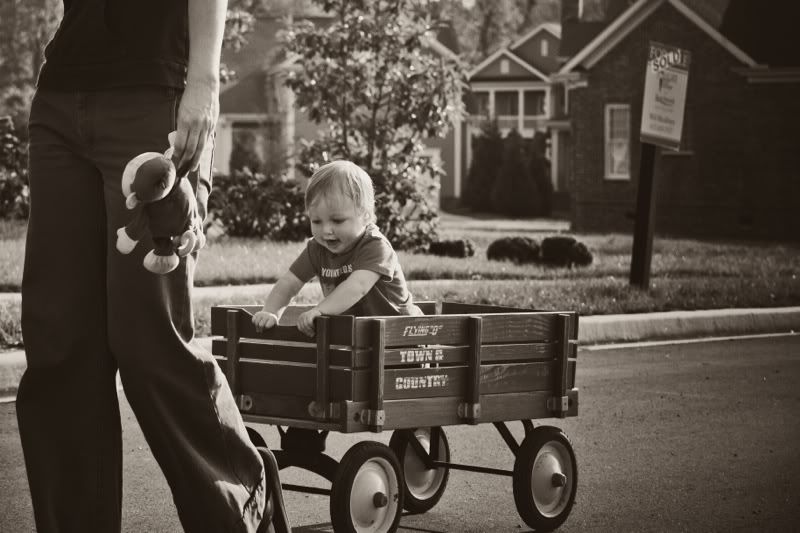 Fall is finally in the air in Tennessee. I'm not usually a fall girl. Usually I'm the one dreading fall because I know that the harsh coldness of winter is not far behind it. But not this year. This year I've found myself sitting here anticipating crisp weather and candy corn mixed with peanuts. I think part of it is excitement about Henry's first birthday party next month. Whatever the cause, it has spilled over into all parts of our life. This might be evidenced by our formerly beige foyer that has been transformed into a proud display of pumpkin-spice walls.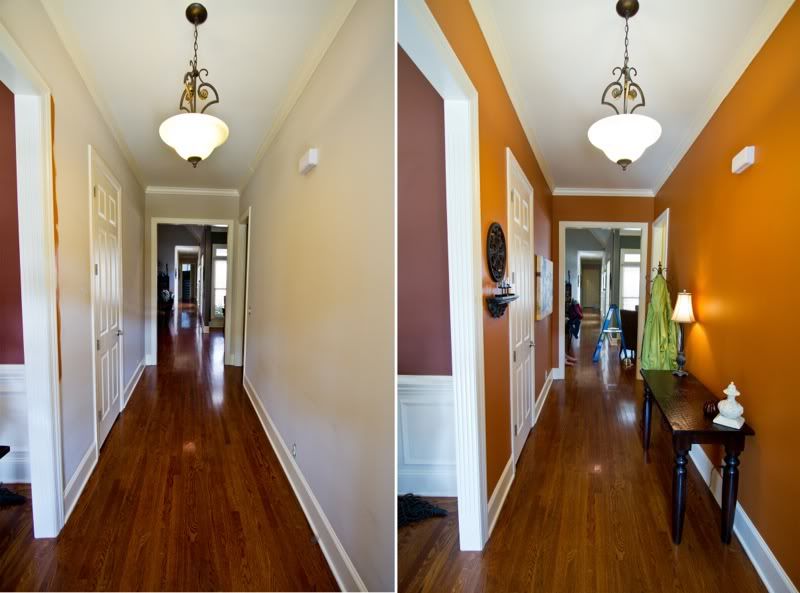 And we have taken full advantage of playground equipment that
won't
scald the skin off of your legs.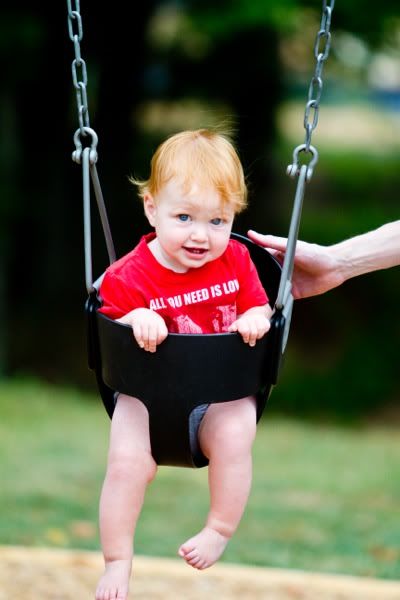 We've had a full week this week. Will had another business trip to Atlanta and again he scored two tag-alongs. It might have had something to do with that store with the big blue and yellow sign out front. Luckily, my trip to Ikea with Henry this time went much better than it did
last time
. Turns out that a few snacks in a cup can go a long way. It also turns out that Ikea can flat wear a boy out.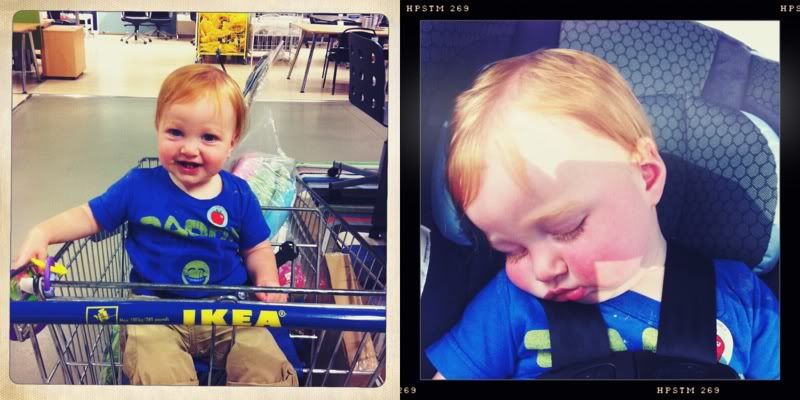 Henry and I did a lot of walking and exploring while Daddy worked. And of course, there had to be some good food involved (that just happened to be served by men in full Brazilian gaucho attire).
Once we got home, Henry also had to squeeze in some time with the ladies-
Maddie
and Harper.
We ended our week in our favorite way- with our family. A Saturday morning breakfast at Cracker Barrel and an impromptu trip with all kids in tow to Target is our idea of a good time. I seriously can't think of a better end to an amazing week.