Well, it wasn't actually lift off. More like take off.
About three weeks ago Henry took his first steps from my arms to his Daddy's arms. Then, obviously, he checked it off his baby bucket list and couldn't be asked to do it again. Until four days ago. Our beloved offspring has now evolved to join the masses of humans who travel by way of two legs instead of on hands and knees. Or he has the ability to walk, anyway. He's still not a complete convert. Today I caught him
walking
completely unassisted to his baby walker so that he could propel it around the living room. Silly little Brit.
In honor of his British heritage Henry donned a special outfit for bedtime this week. We picked this outfit up for my nephew Cohen when we visited Buckingham Palace during our first trip to England in 2009. I was so happy to see in it one of the bags of fabulous hand-me-downs from my sister-in-law. I think Henry pulled it off quite well.
Henry's first birthday party is in about 2 1/2 weeks. I'm still in a state of somewhat disbelief about it. I know there are decorations (that I have made, no less) sitting on my dining room table. I know I have mailed out the most carefully crafted invitations. I know that tomorrow I'm going to order from Etsy the shirt he will wear on the day of his party. But in sprite of all the evidence, it's still so hard to believe my baby is about to turn one.
Quite timely in it's arrival, appearing in my mailbox last week was a coupon for a free 8x8 photo book from
Shutterfly
. Never a girl to turn down a free photo book, I set to work over the next couple of days. Today this arrived in the mail. I cried twice while writing it. I can't wait for Henry's dad to get home from Atlanta to read it.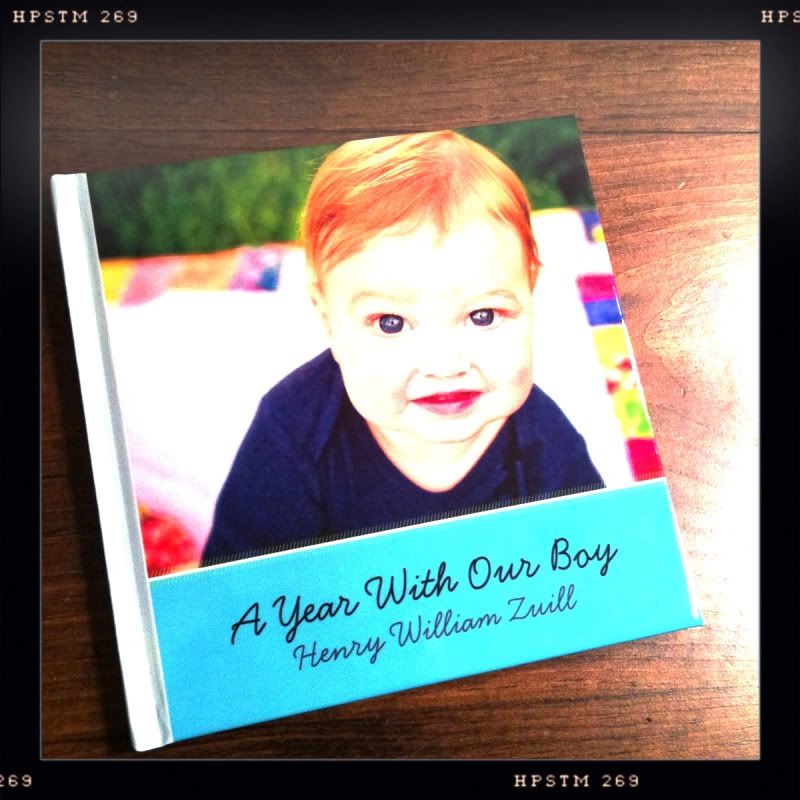 Will and I both love photography so we haven't really felt the need to get the traditional 3, 6, and 9 month photos of Henry. I mean, hardly a day goes by that the boy doesn't have his picture taken. However, a couple of weeks ago we were able to score a photo session with my friend and amazing photographer
Sara Rose
. We met up with her at
The Factory
in Franklin, Tennessee for a family photo session and for her to capture some images of our nearly one year old.
Henry did amazing for the photos. Except for the fact that I'm sure Sara had to edit out half of the photos because Henry decided to do his 'Kiss' impression for part of the session.
And as if that wasn't enough, he saved the best expression for when his Daddy was laying a sweet kiss on his Mama.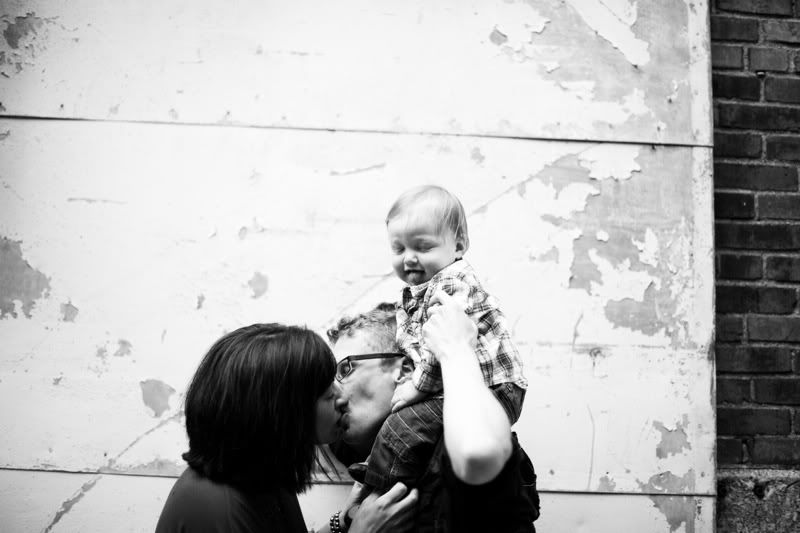 Thanks for stopping by to check in with us. We'll see you later!