I've been a bit behind on my blogging lately. There are only a couple of things I can blame this on.
Number one.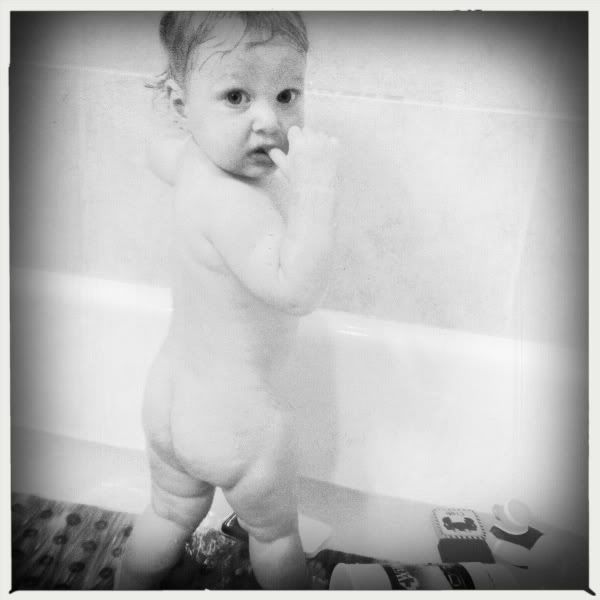 and number two.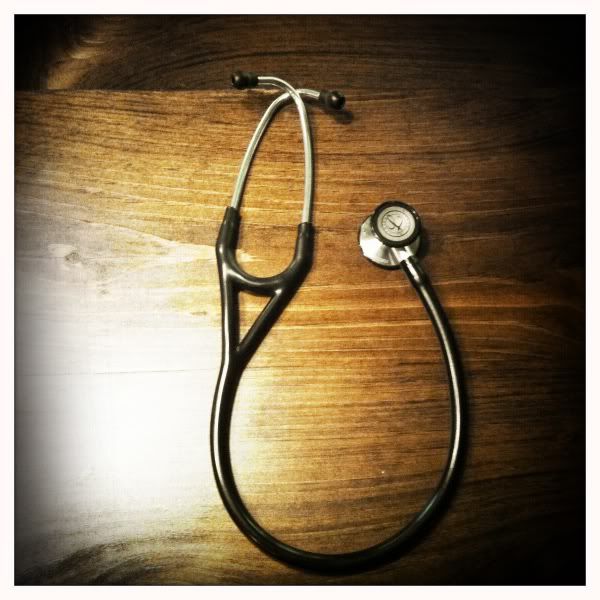 Although it had been just over a year since I last touched it, it was amazing how quickly that stethoscope settled right back around my neck like it had never left. That's right. Mama is back to work.
It's so amazing to have those times in your life where all the pieces almost effortlessly fall into place. Mama stays home with baby for a blissful year. At the end of that year Mama finds herself seemingly ready to go back to work. Then Mama spies an open part time position at the clinic where she used to work. Soon after, an amazing childcare situation falls in Mama's lap. Presto.
Henry has done really well with the transition to me working a couple of days a week (which in turn means that I've done well with it too). I am blessed with a wonderful group of co-workers who have really made going back to work feel like "coming home". It doesn't hurt, either, that I have the most wonderful Brit at home- cooking dinner EVERY night I've had to work so far. Is he a keeper or what?
The first day I went back to work was the longest time period I had ever spent away from Henry during his 11 months. Knowing he was in good hands was great and helped ease my mind throughout the day, but still (and you Mamas know) that was a LONG day. However, I have to truly admit that there was nothing so sweet as when I went to pick Henry up that first day and he toddled his way across the room and hugged my legs and then reached his arms up for me to hold him. Time apart from the boy-child really makes me savor my time
with
him a lot more. Kind of like a dieter savors Ben & Jerry's. Blissful.
The weather in Tennessee has been blissful too. Fall has arrived and made it clear that it will not step aside to the likes of Summer's blazing temperatures. Large pots of mums and beautifully orange pumpkins have found their way to my neighbors' front steps. Our Halloween costumes are hanging anxiously in our closets waiting for Henry's first real "Trick or Treat" night with his cousins. He's been channeling the spirit of Halloween already.
This is the kind of weather that demands to be soaked in. And of course you know what that means- lots of trips to the neighborhood playground.
You know it's going to be a good day at the playground when you walk over and see that the parking lot is not full of cars, but full of strollers and tricycles with streamers coming from the handlebars.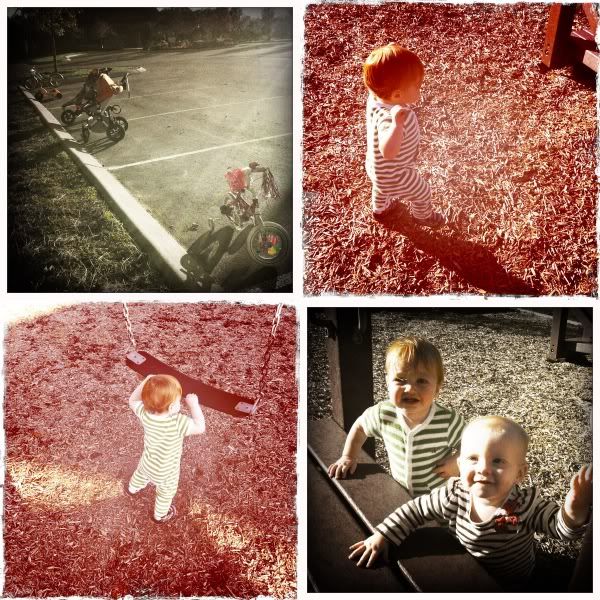 You might remember when, back in April, I participated in my very first
5K run
in Columbia. It all went so well- and the rush you get after running a race (even a measly 5K) is amazing. So amazing that you might foolishly sign up for a 1/2 marathon soon after. That is exactly what I did. Back in the spring I signed up for a 1/2 marathon in Murfreesboro-
The Middle Half
.
What was I thinking, you might ask? Advertised as a primarily flat course this was bound to be a great choice for a first half marathon. Unless you live in Tennessee, where the summer temperatures reach 85 degrees by 9am and your running routine brutally bites the dust all summer. Oops.
Determined not to let an entry fee go to waste, and with a little less than a month to go from the race, I set about trying to salvage my running enough to participate. And participate I did. Although undertrained, I was present at the starting line at 7am on Saturday morning, not knowing exactly what my outcome would be.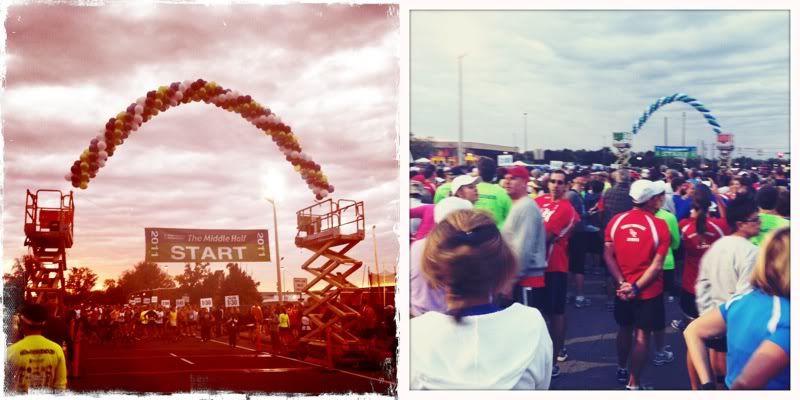 The weather was absolutely perfect and some of my fellow runners were dressed to impress.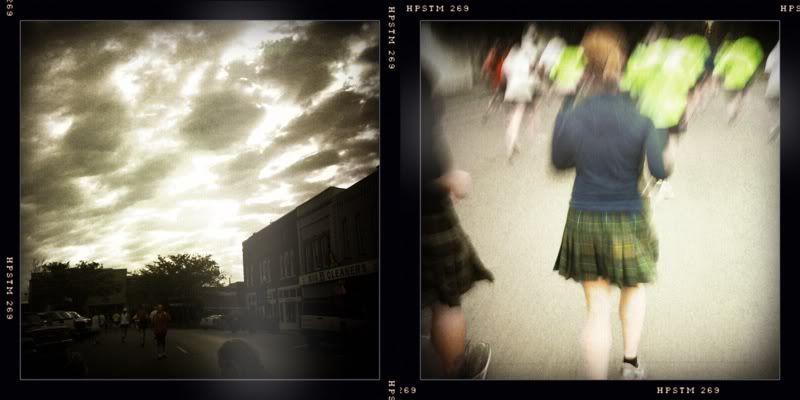 About halfway through the race I ran into my friend Karen (who oddly enough, I had never met in person before that day). We ran several miles together, passing the time with good conversation.
After just at 2 hours and 20 minutes, I found myself approaching this.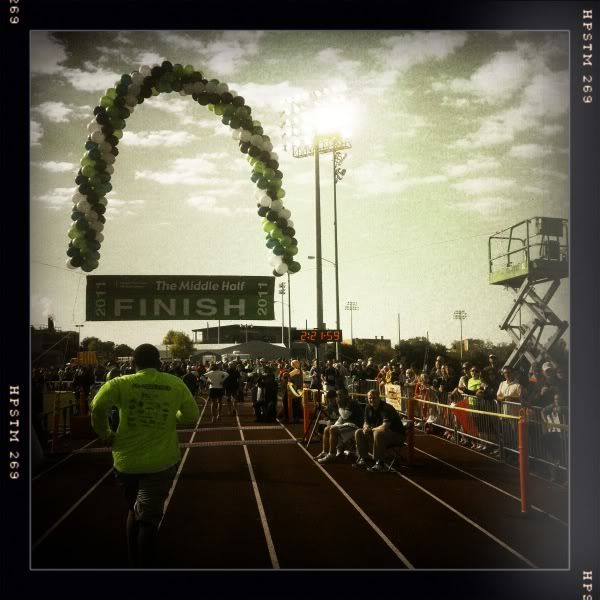 The finish line! Even though (two days later) I am still hobbling around a bit like a 98 year old woman, I am proud. 13.1 miles and I ran it. I couldn't decide which was better at the end of the race. My finisher's medal or the fresh orange slices.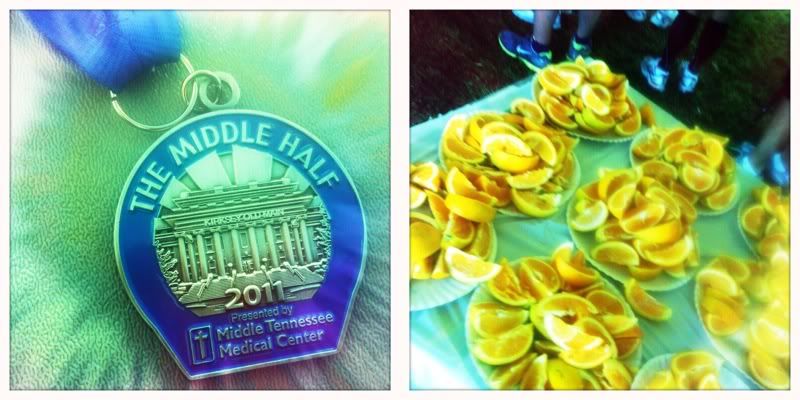 Or being able to finally put this on my car.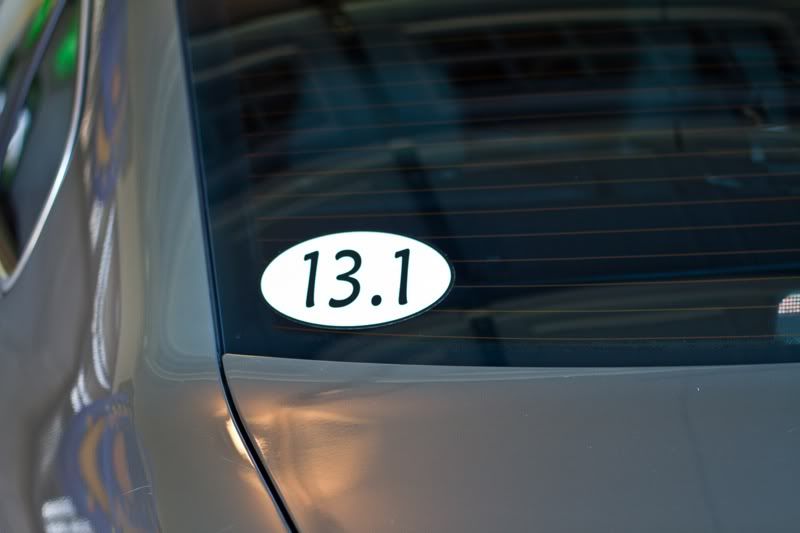 Karen and her husband Jonathan were pretty proud too.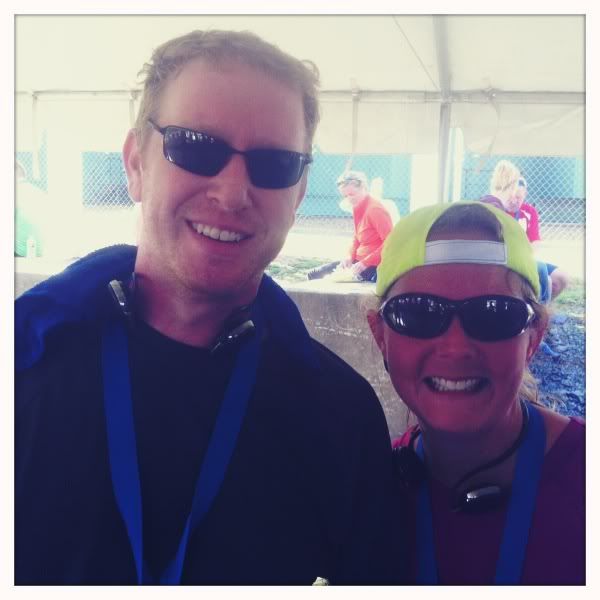 Another race begins at our house this week. This one is called "It's 5 days until the Birthday Party". I guess there's no doubt what our next blog entry will be about!