As you may have read in the last (and amazingly touching) blog entry, we've had a rough week with the passing of Will's mom. Regular blogging kind of got pushed to the way-side, so we have a little bit of catching up to do.
A couple of weeks ago, a few days after his first birthday party, Henry had his one year doctor appointment with Dr. MeNeely. He took his one year shots like a trooper and according to the growth charts continues to grow likes a weed. 97th percentile for height!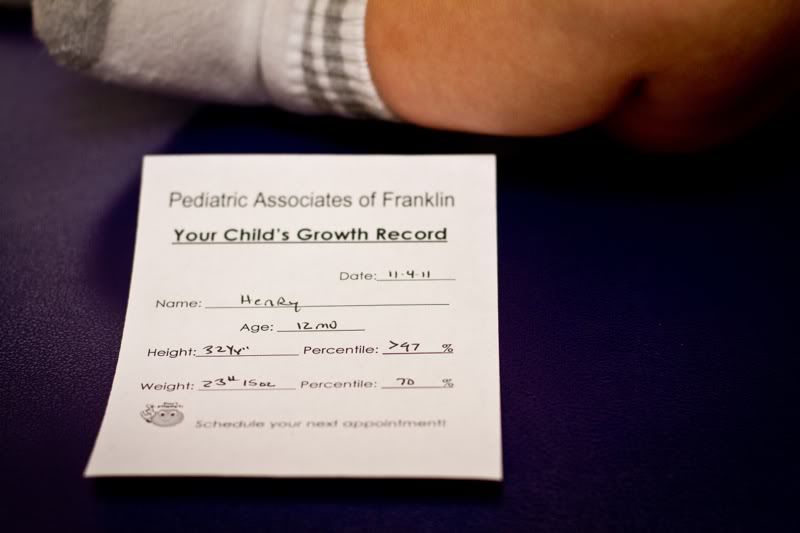 As rapidly as he is growing physically, Henry is just as quickly checking activities off his "to do" list.
Such as starting to sometimes put the puzzle pieces back in the puzzle instead of just hiding them under furniture.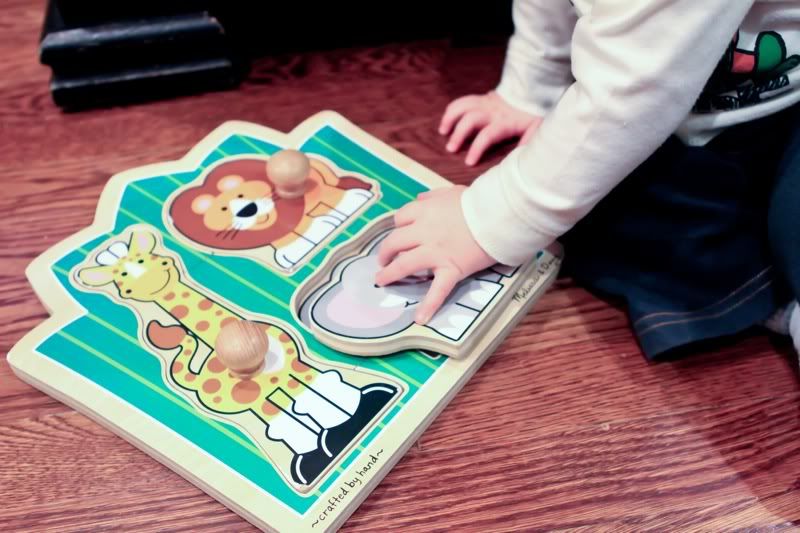 Deciding that just because a door was closed no longer meant it could keep him out.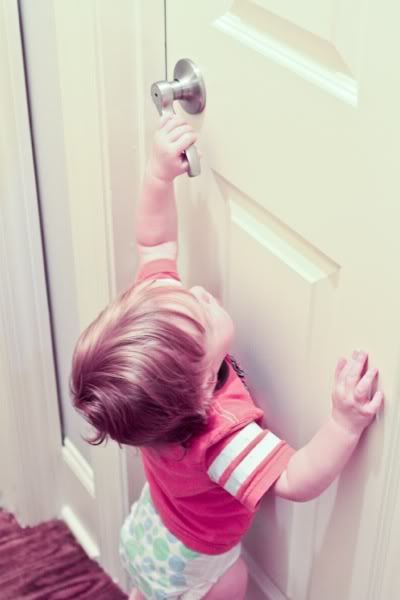 Helping to dipose of all the excess paper in Gaga's adding machine.
Making friends with the neighbors' gray cat.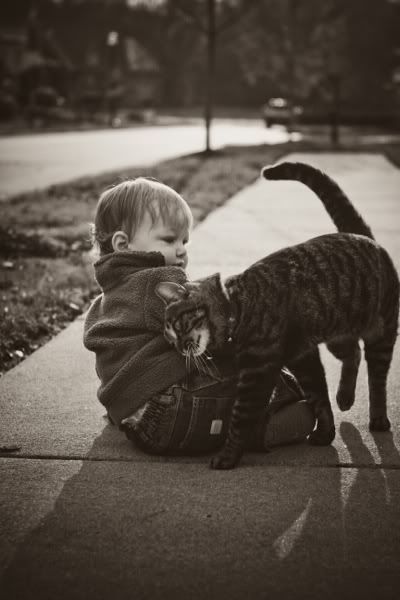 And taking thorough inventory of the refrigerator. Several times a day.
This little boy keeps us busy. Often times after lunch I catch myself looking forward to his nap time, so that I can just
sit
for a minute. But by the time he's been asleep for nearly two hours I find myself quite ready for him to wake up. There's nothing quite as entertaining as this little fellow.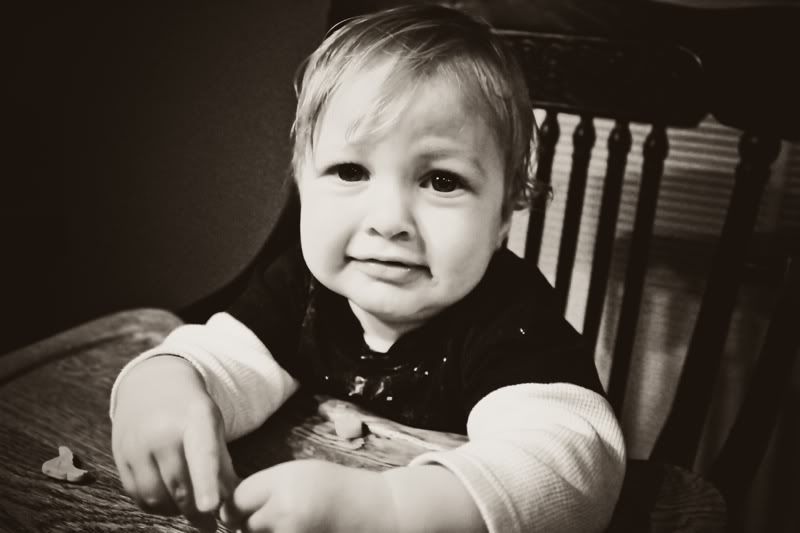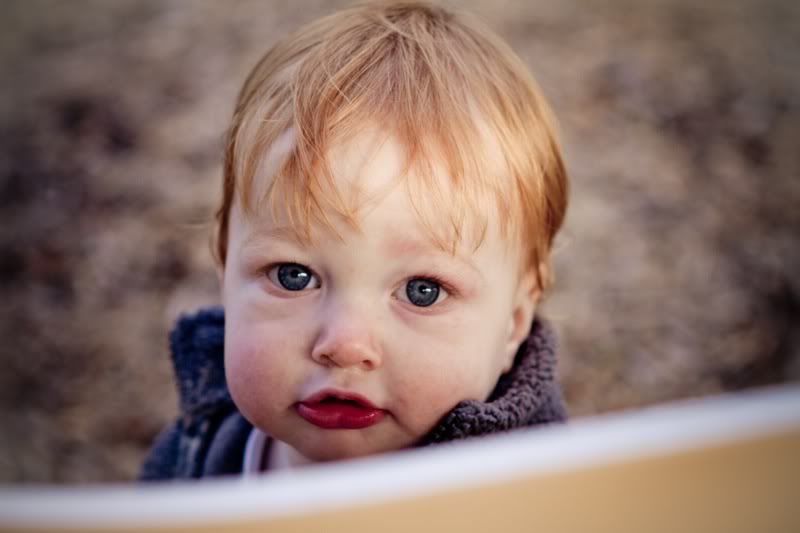 The dogs are starting to find him a little more tolerable these days. And this is where they can always be found during mealtime.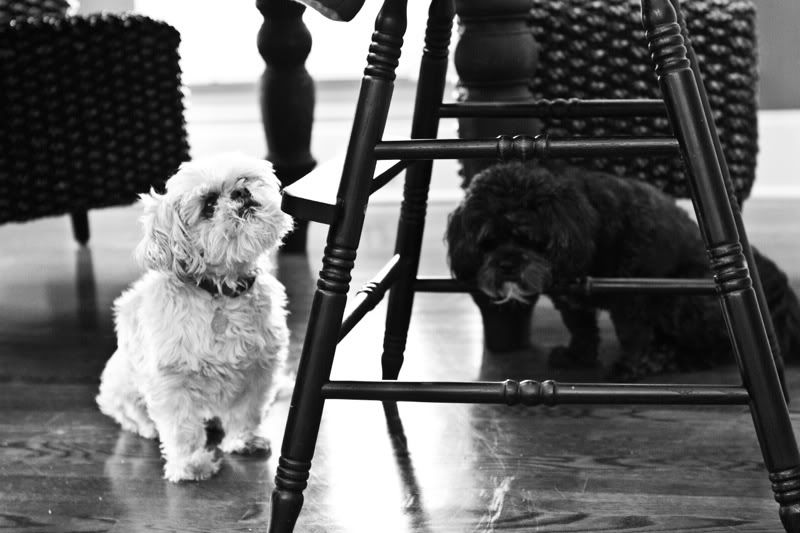 Henry's Christmas present arrived last week. Will and I decided that he really wouldn't know the difference between getting his present in November versus getting it a month later on Christmas. So the overly anxious parents gave the boy his gift very very early. And he loves his new chair.
Will and Henry got to be bachelors last weekend while I went out of town. They managed just fine without Mama in the house. Of course, Henry is quite a Daddy's boy. He's pretty fond of time spent with his good old Dad.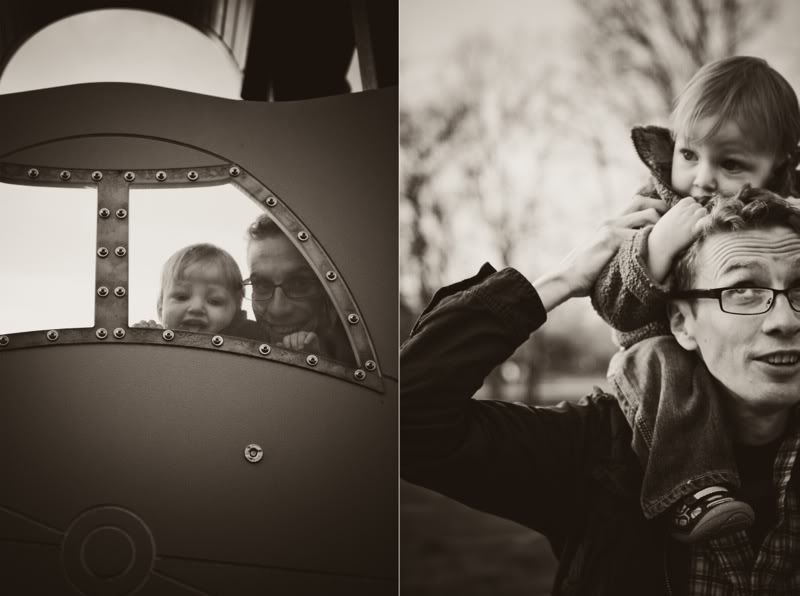 I headed out to Memphis to help throw a baby shower for my good friend Sara. She and her husband David are having a baby boy sometime in January and her family and friends gathered to help prepare this sweet Mama for the event.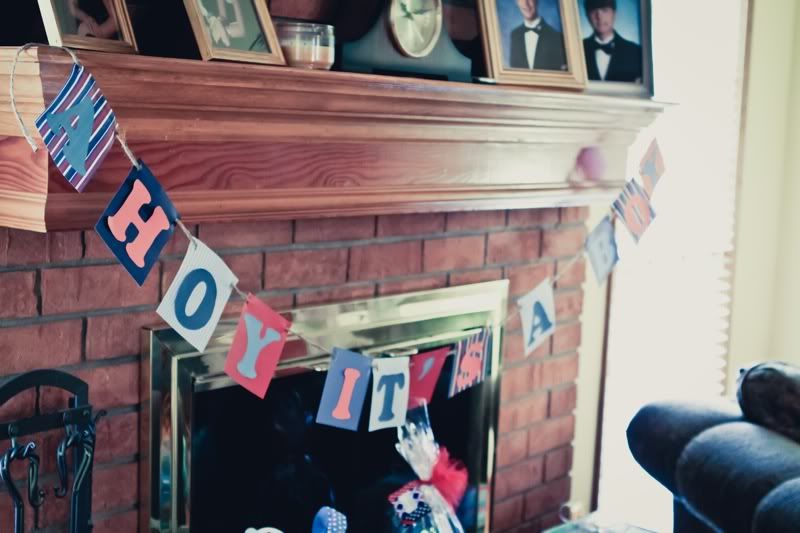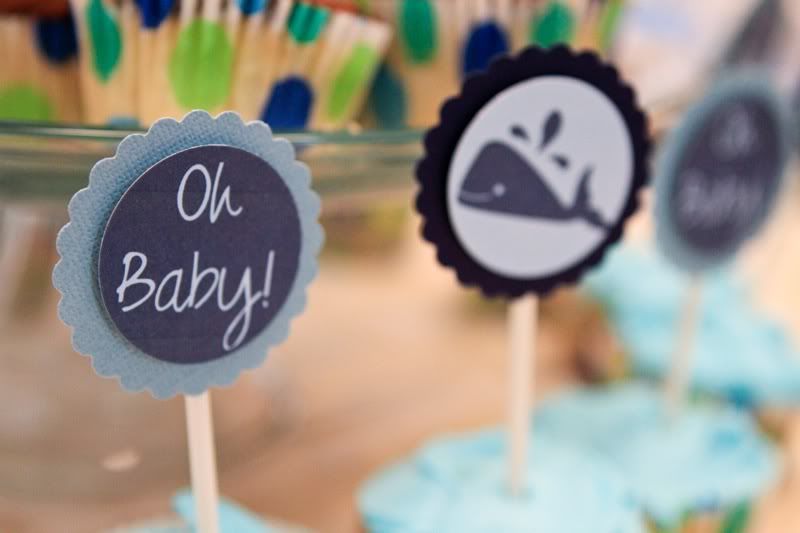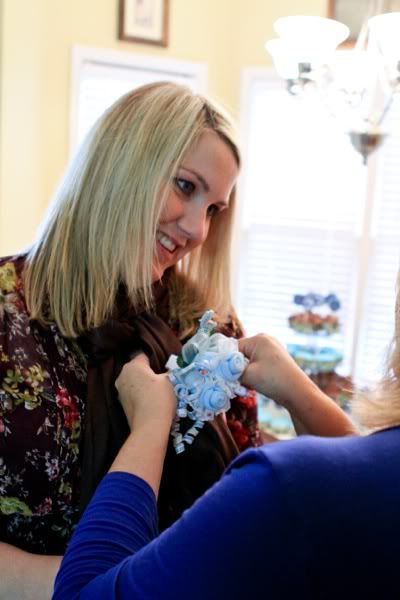 Borrowing an idea from the shower my neighborhood girlfriends threw for me, we had all the guests make a onesie or burp cloth for Baby Shepherd.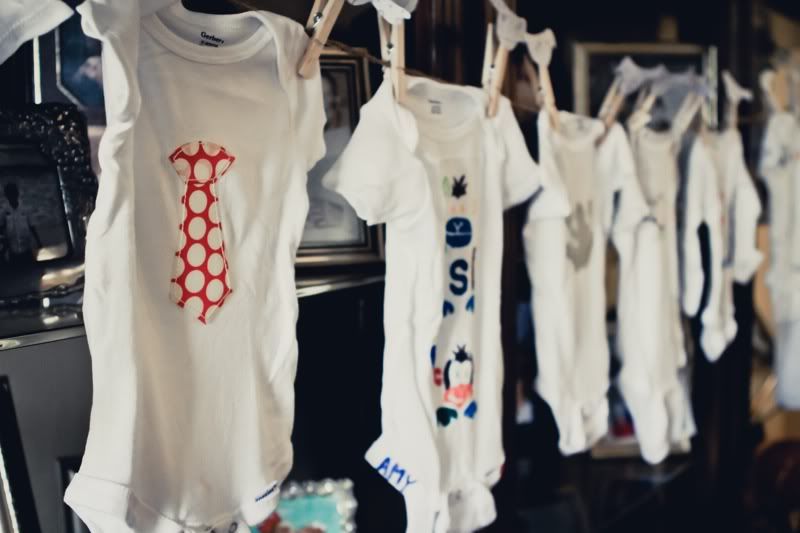 I'm going to end today's entry with this image of Henry in Santa's lap. Oh wait. That's not Henry, that's his dad. Guess there is no question who he gets his good looks from.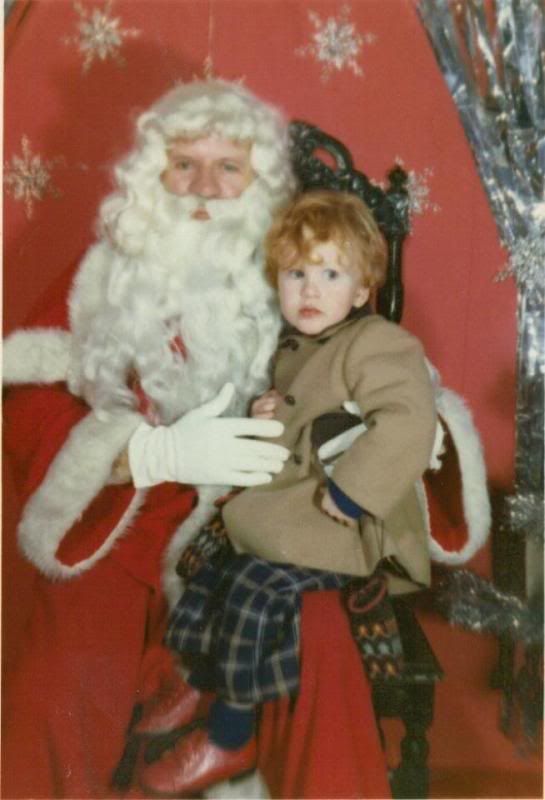 Henry looks more and more like his Daddy every day, even down to the red curls.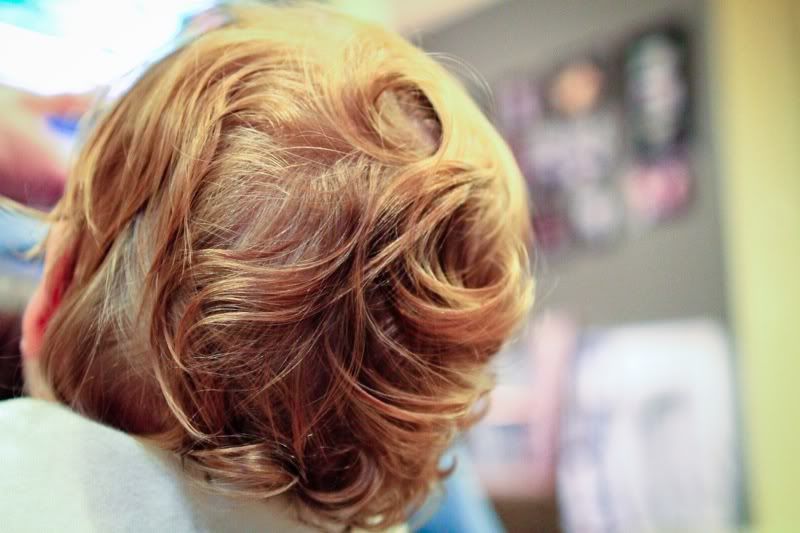 Thanks for stopping by and Happy Thanksgiving!