I honestly don't believe that there could possibly be many things in our house that Henry Zuill has not touched. Just when I think that he has explored every nook and cranny, he walks in the room with a new discovery that he has made- and is always quite pleased with himself.
Mama's hair dryer and flat iron.
Santa Claus kleenex box (I admit I watched that mess unfold right in front of me and did nothing to intervene).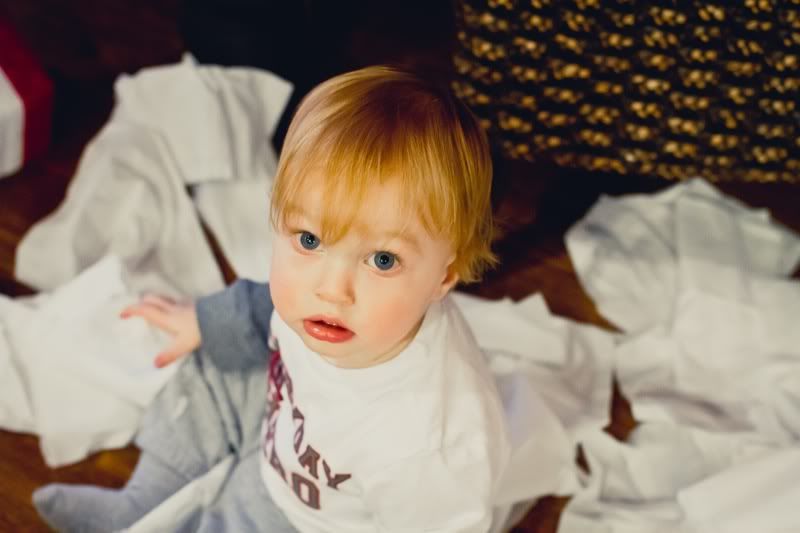 Since Henry has been so anxious to dig up new things to play with, I decided to help him out and introduced him to this. We start them out young here.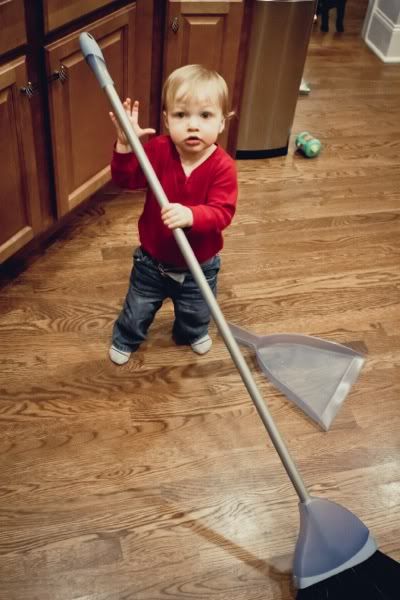 Those busy little hands are the reason that we elected not to put up a Christmas tree this year.
Just thinking about having to play referee between Henry and the tree for a month completely wore me out. We did put up the rest of our Christmas decor (so as not to appear like total Scrooges), and we've also been busy with other Christmas preparations.
I made the usual peppermint bark and tried some new recipes I got from
Pinterest
. My little kitchen assistant may have prolonged the candy making process just a bit.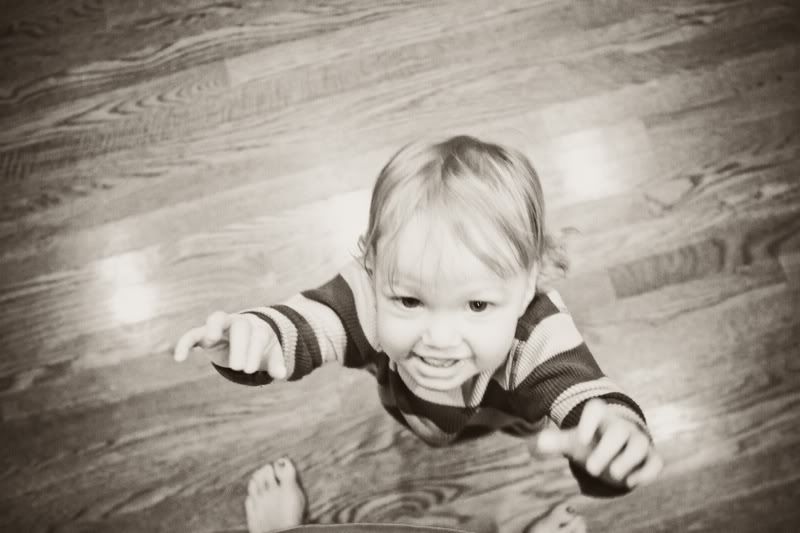 The neighbors seemed to be pleased to see us show up on their doorsteps.
We also had the project of making this year's Christmas card to contend with. We managed to get enough photos to use for our card, but Henry definitely made us work for them as he laughed and ran away from the camera almost the entire time.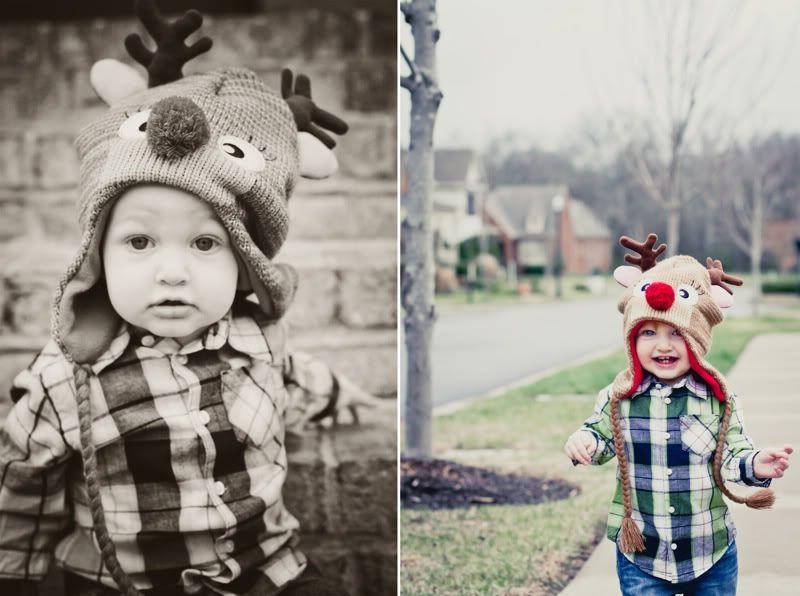 Henry got something really exciting in the mail today. A square white envelope with unfamiliar handwriting spelling out Henry's name and address on the front arrived. Neither Will or I had any idea who might have sent this. We helped Henry open the envelope and discovered that he had received a letter from Santa! Special thanks to the Christmas elf named Mark who made this such a sweet memory for us.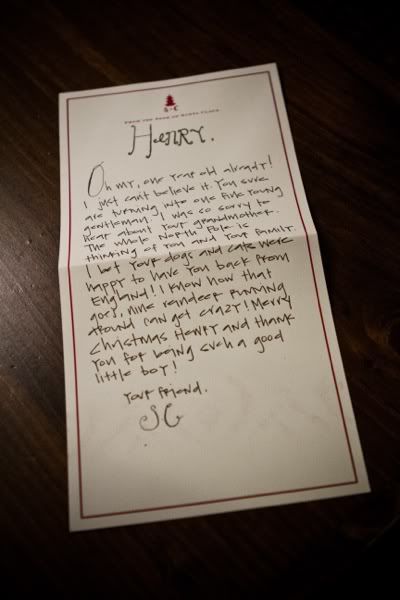 Too bad Santa didn't explain to Henry that it's just a
little
naughty to scramble up any nearby staircase before a parent can blink an eye. He's obsessed.
He's also obsessed with older kids. Fascinated. His friend, Jack, or his cousin, Cohen, can do the most minute things and Henry just cracks up with laughter. He's a little shadow to these guys. He's definitely trying to prove to them that he's old enough to hang with the big dogs.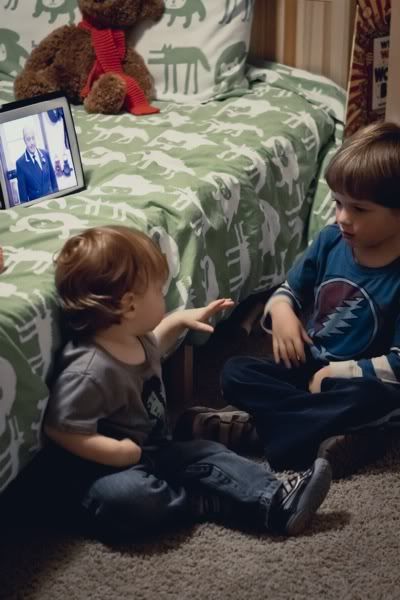 Just a few more days until Christmas. I know that Henry is going to be equally as impressed by the paper and boxes as he is with the gifts. I look forward to watching him play with his cousins and get kisses from his aunt and uncle and grandparents. Christmas is going to be good this year.
We hope it is for you too!