One of the few people in the world that Henry idolizes is his older cousin, Cohen. And even though it started a little sooner than I expected, I knew it would happen. Henry is already the little cousin who follows big cousin everywhere. I think it's adorable. I'm not sure if Cohen would agree.
A few days ago Henry got to go to Cousin Cohen's 3rd birthday party. Cohen is definitely old enough these days to let you know what he likes, so per his request his Mama threw him an awesome Batman birthday party.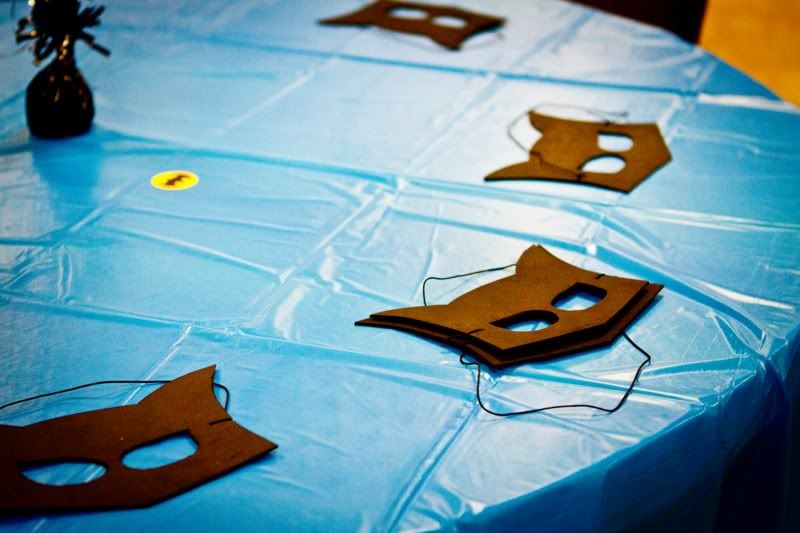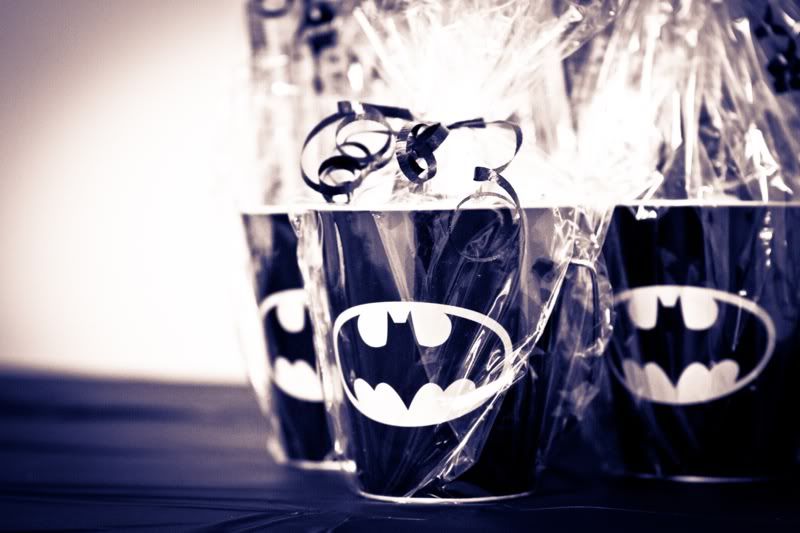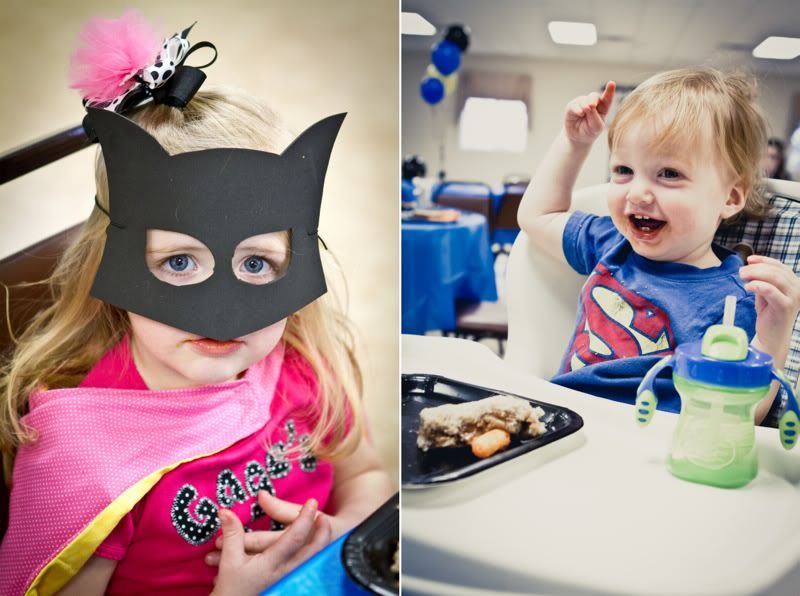 Everyone was asked to wear their favorite super hero attire. I thought my niece's shirt was the winner, hands down.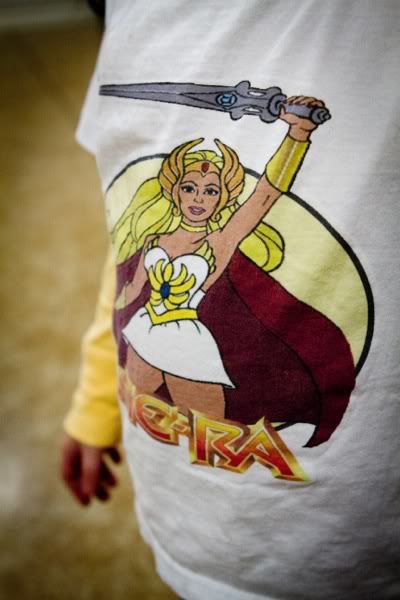 The adults sat back and were entertained by all the little kids playing a game where they had to blow a ping pong ball across the room using a drinking straw.
After those little kids got finished, the other (bigger) little kids had their turn. The funny thing is, no one in our family even blinks an eye at seeing these two revert right back to middle school age. We love it. I laughed so hard my sides literally hurt.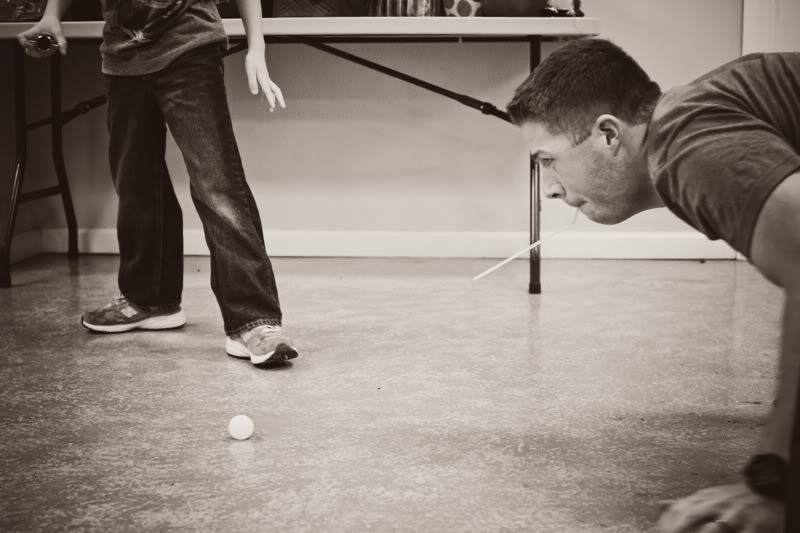 Henry, still being a bit too small for the group games, enjoyed a little play time with his Gaga instead. And every time we turned around Cohen was holding onto his favorite birthday present- his Robot. He even slept with it that night.
I'm pretty sure everyone at the party would agree on what the best moment was. About midway through the party my brother quietly disappeared. The kids were so distracted with playing that they didn't even notice he was gone. But someone who walked in a few minutes later quickly got their undivided attention. Their jaws dropped in complete shock. And then they started screaming for their lives. What's up with that? I thought Batman was the good guy!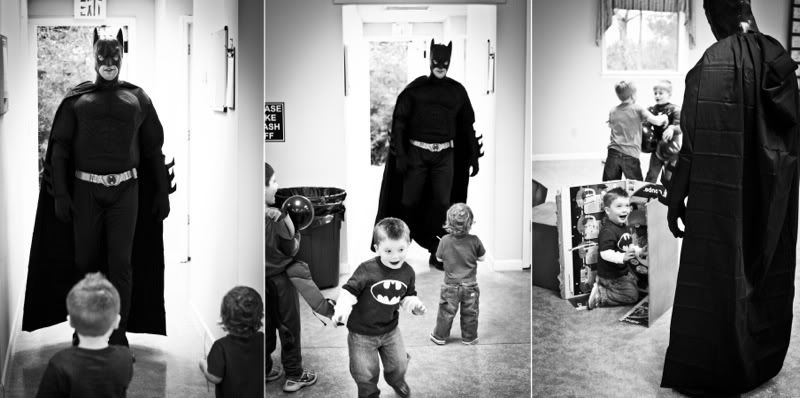 Eventually the kids chilled out enough to be really in awe of the fact that
the
Batman was standing in their midst. Cohen even decided to plant one right on Batman's face. Cohen's Mama was caught cozying up to Batman as well.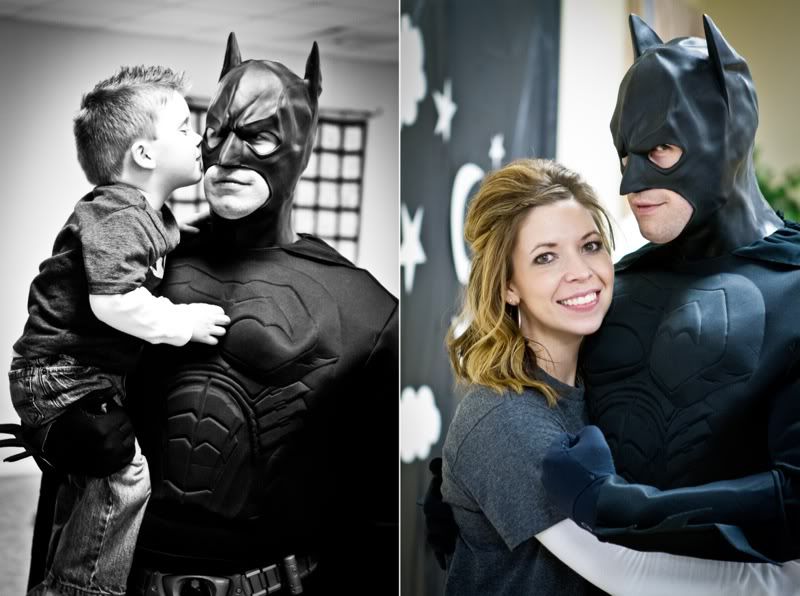 My brother says that the day after the party, he looked and Cohen while they were getting ready for church and said "Co, can you believe your Daddy is Batman?". Cohen looked at him and said "You've not Batman daddy. You've got on a church shirt". Smart boy.
We were so glad to be a part of this celebration! Happy 3rd birthday Cohen!