Having a toddler really does have a lot of commonalities with having a puppy. They're both cute and mostly irresistible. They both try to eat weird things. They both tear up your stuff. And they both learn lots of tricks. Henry seems to be throwing new tricks at us left and right these days.
Mouth tricks are always a crowd pleaser.
He can put Bob the Builder to shame with his hammering skills.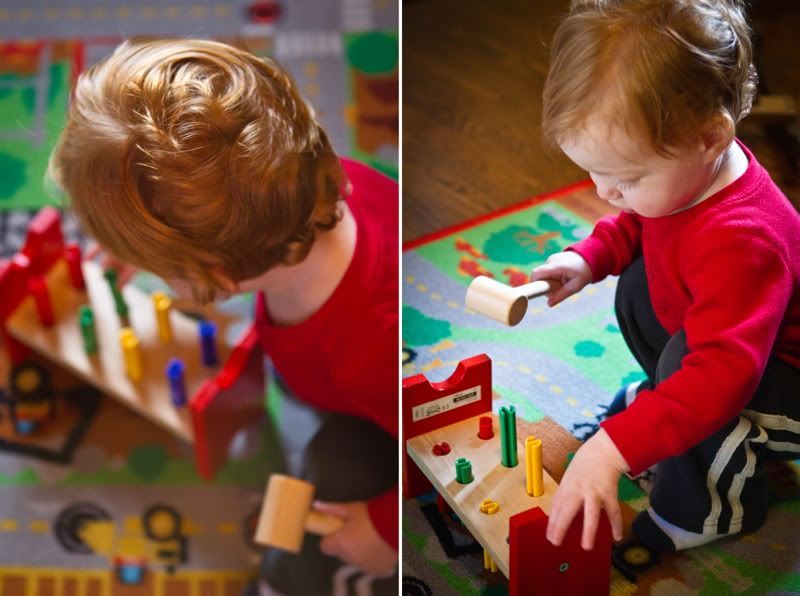 He loves to help with laundry. He pulls towels out of the dryer one by one and hands them to me to fold, saying "Here doh" (here you go) with each one that he gives me.

And I know y'all will be jealous, but he even carries out the recycling (or drags it down the hall, whatever).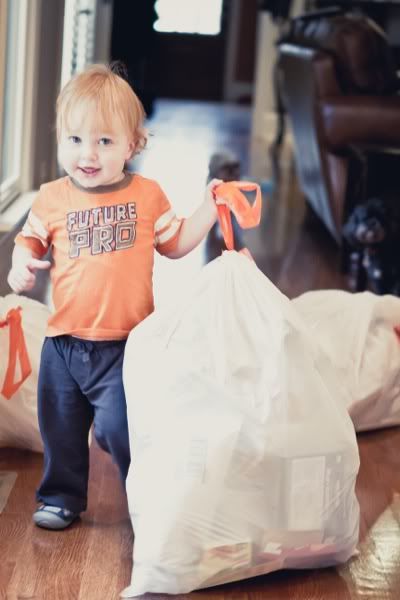 He's become quite the proficient little self feeder- especially if you tempt him with a little ketchup for dipping. He really is his Mama's boy.
He's happy to help feed the dogs too (but he's under close surveillance since he's generally under suspicion for intent to ingest dog food).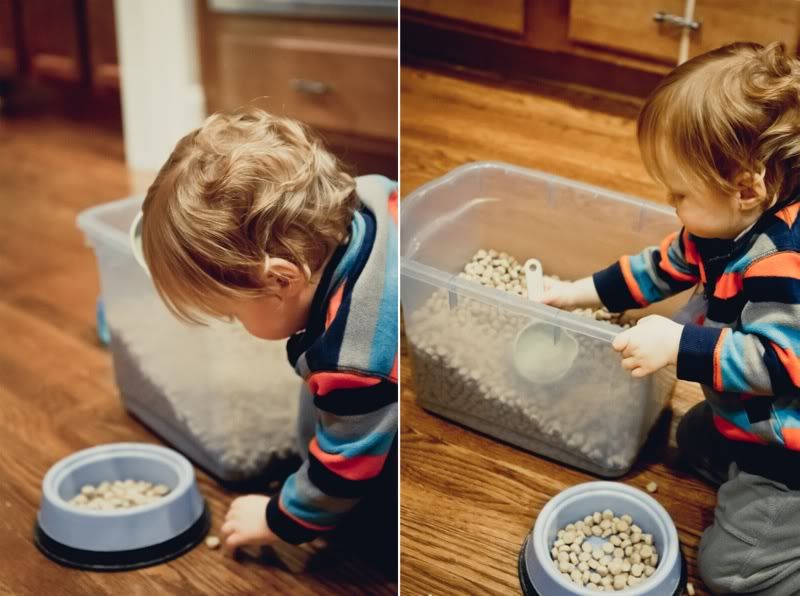 The trick that makes his Mama the proudest is how well he does with his flash cards. When he sees me get the box out he grins and just bounces with excitement. He sits next to me in the floor and one by one I pull out the cards, tell him the name, and arrange them on the floor. If I ask him "Henry, where's the bear?" he picks it up and gives it to me. There are about 8 that he can identify. I love it.
January weather in Tennessee typically keeps us inside trying to keep ourselves entertained.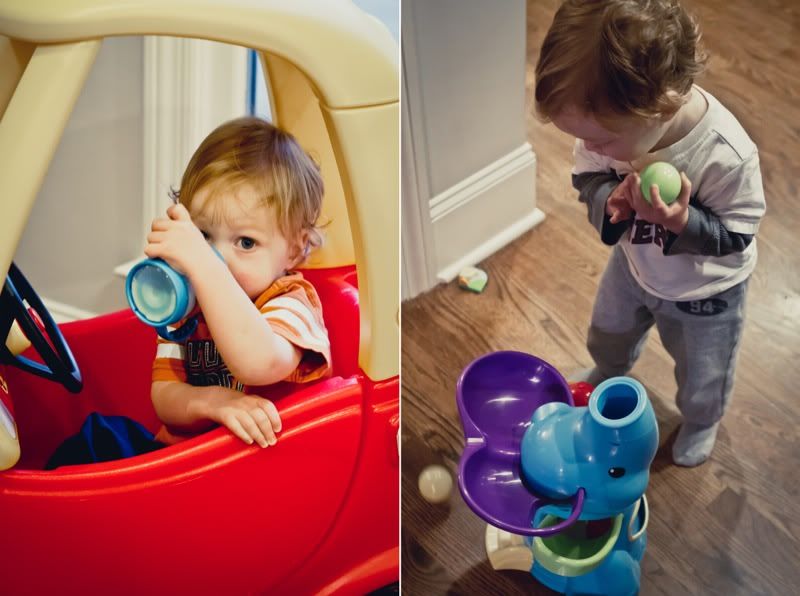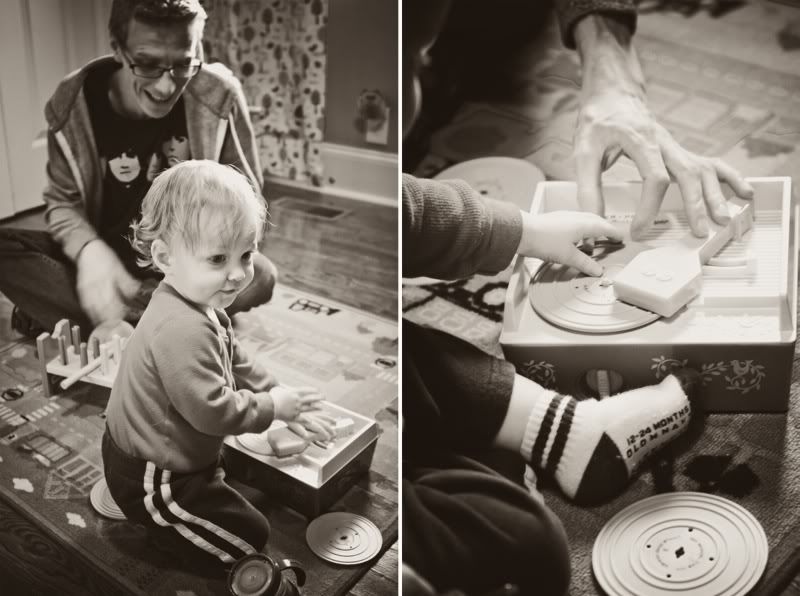 This January has not been typical, however. And fingers crossed that it stays that way. We've had temperatures averaging in the 50's most days. Warm enough to even get out for a few photos of my dapper little guy.
January has served us some delicious sunrises and sunsets as well.
A few phone photos to finish up this entry. Thanks for stopping by!
*rearranging Daddy's shoes (every time we turn around)
*The Gruffalo- current favorite bed time story
*Lining up his cups
*Silly bucket head
*Geekling
*Current favorite also- bath time with buddy Jack