I'm pretty sure that you never truly feel the spirit of Christmas until you're a parent. Last year was Henry's first official Christmas, and while he was a cute little lump of gummy grins and drool, this year we really were able to see our boy beam with joy. Most of that joy came from being in the middle of an explosion of torn wrapping paper and empty boxes, but it was joy nonetheless.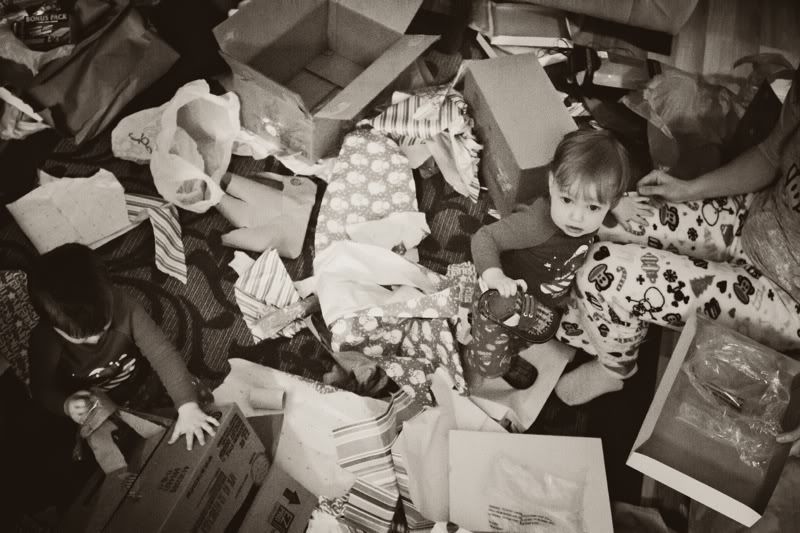 The empty boxes, however, did not stay empty for long. Cohen seems to be the one who initiated the next group activity, with the other two quickly following his lead. And they threw a little hugging in the mix.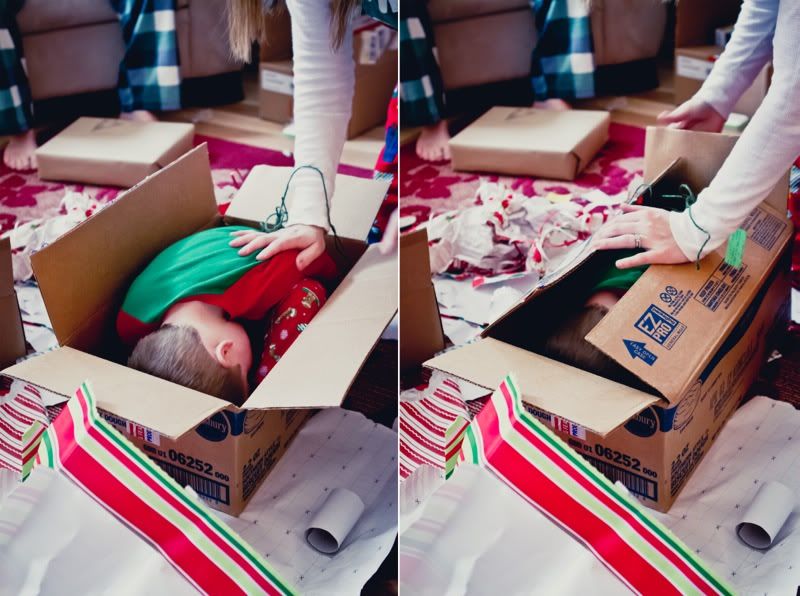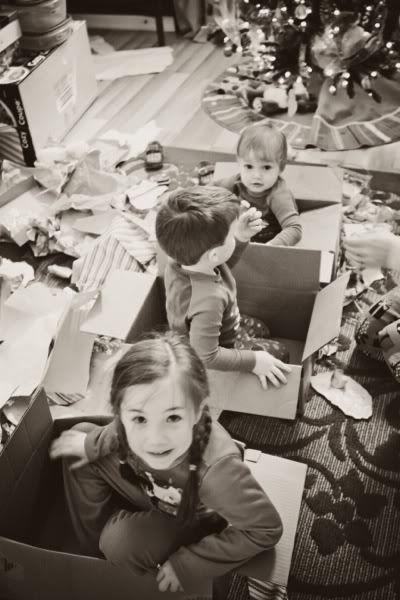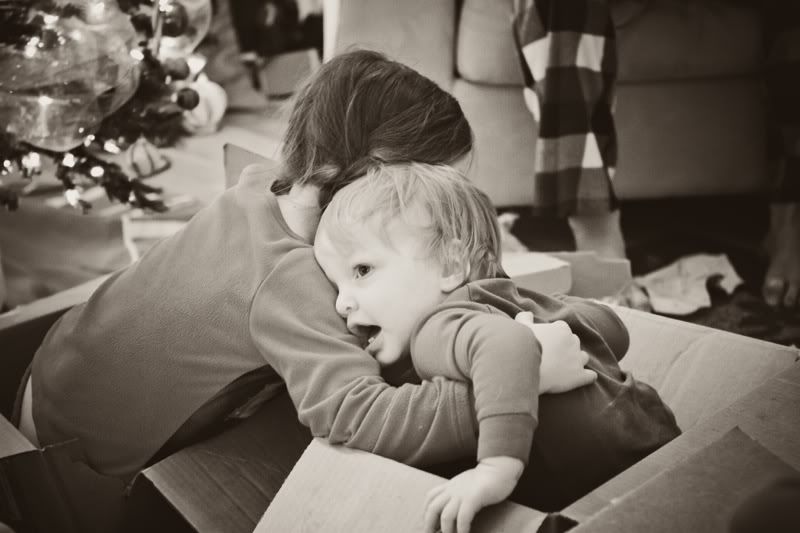 Our Christmas gathering this year was composed of high school sweethearts and proud grandparents.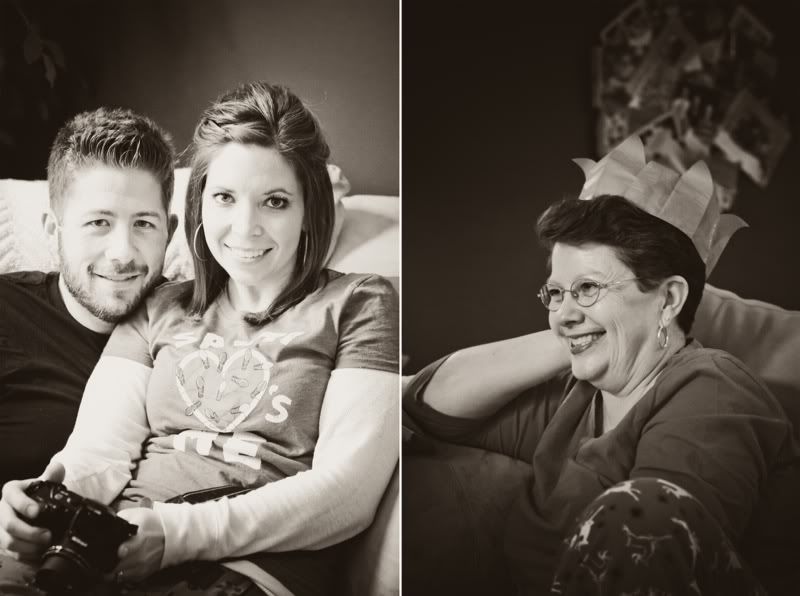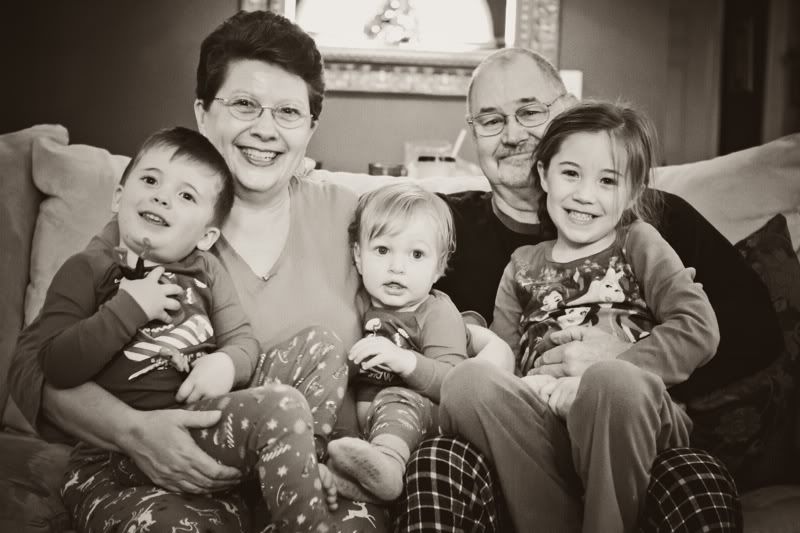 and happy kids
(who also double as super-heroes).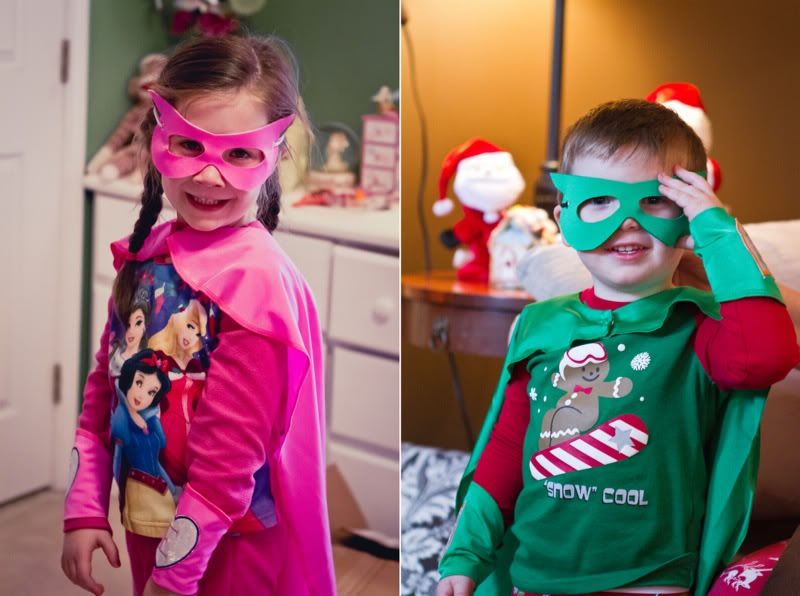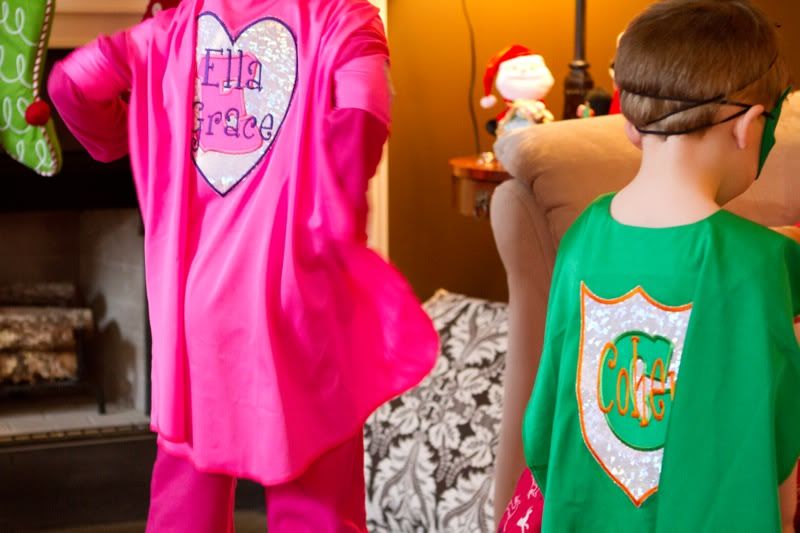 The kids weren't the only ones sporting a mask.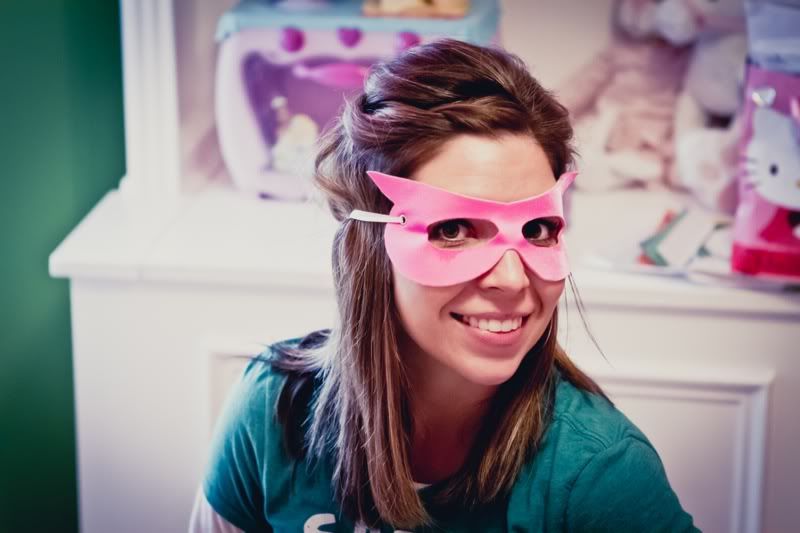 And poor Christmas-tree-deprived Henry finally got to soak in the warm glow from the twinkling lights on my sister-in-law's beautiful tree. And then immediately proceeded to yank several ornaments off the bottom branches. I knew it.
Henry got some awesome gifts this year- like the plate his Aunt Robyn found for him to use for Santa's cookies next year. You can't imagine how much we look forward to using this.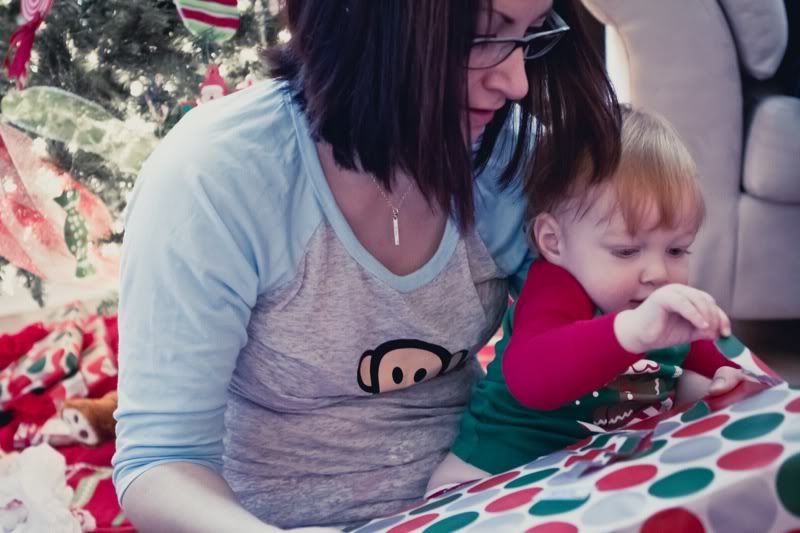 Of all the gifts Henry got that day there was clearly a favorite. He couldn't even wait for his Daddy and me to finish assembling it before he wanted to take it for a test drive. In the end I think he preferred it with the wheels attached.
Time with family is always wonderful. The older I get, the more I appreciate it. It was a wonderful Christmas, even though you would never guess it from our attempts at photographing all the kids!