One month from tomorrow is the official first day of Spring. My favorite season. Probably welcomed by everyone after weeks and weeks of dreary cold winter. Everyone is our area has to admit that Old Man Winter has taken it easy on us this year (knock on wood). We've been lucky enough to be able to get a really nice day at least once or twice a week where we can really get out and stretch our legs.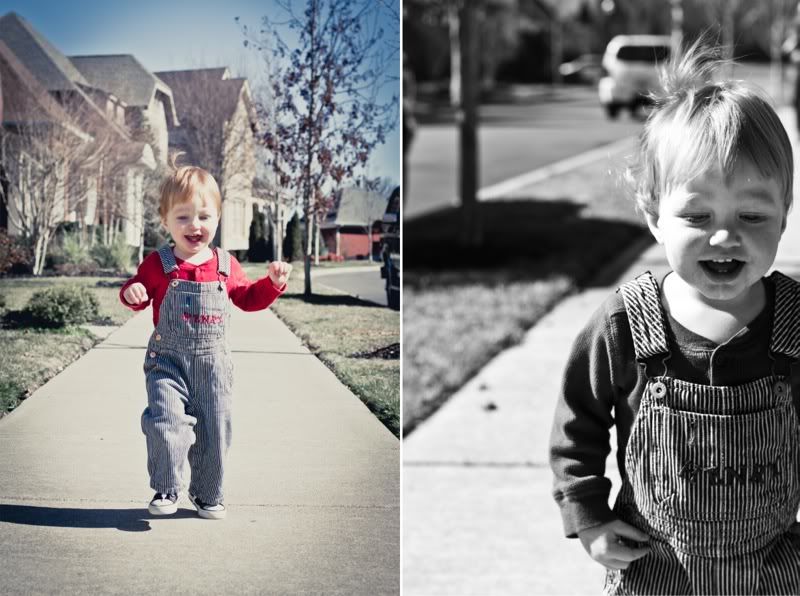 or ride our horses...
We're usually really grateful for the break from being inside, because if we get cooped up for too long the result can look something like this. Have mercy.
There of course have been plenty of days where all we could do was huddle up in the house- and invite some friends over so we can all keep each other entertained while our kids keep each other entertained. We love these days too. I get some time with some of my favorite girls.
and some of my favorite guys...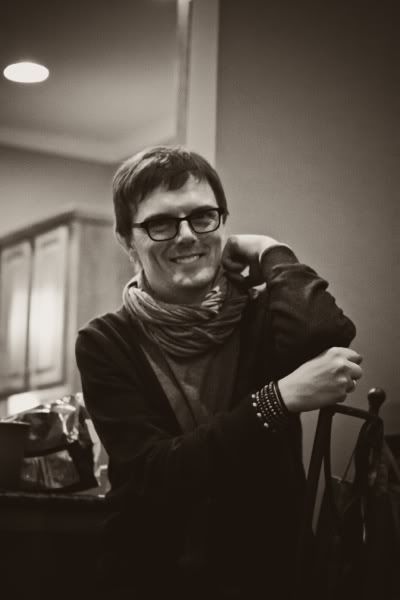 We all sit back and watch the kids do their things. Like watching adorable Jack being hotly pursued by two 4 year old blonds. Chick magnet.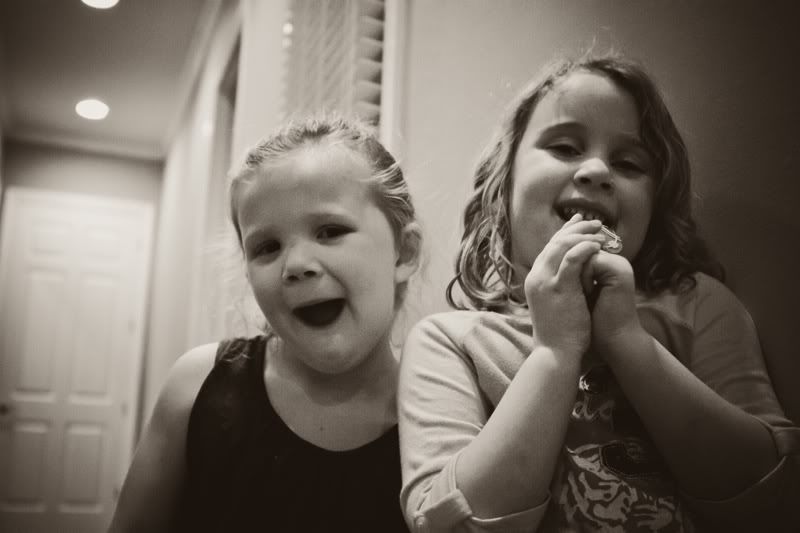 All the boy chasing was appropriately timed since Valentine's Day was just around the corner. My little heartbreaker received a Valentine's treat from his Aunt Ro-Ro- a chocolate covered marshmallow. The uncertainty lasted about 1.5 seconds and that thing suddenly vanished without a trace. Henry showed Cohen a little love on Valentine's Day too. These two are going to be a couple of heartbreakers for sure.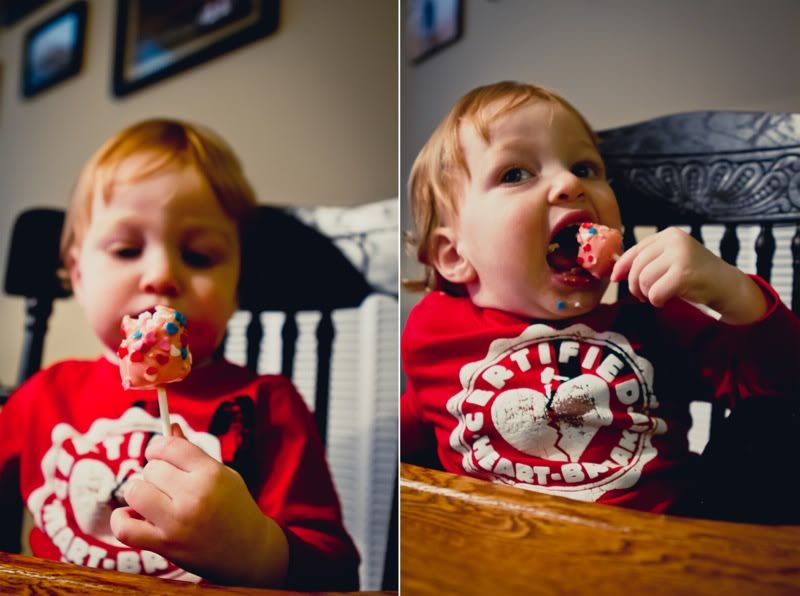 Toward the end of Valentine's Day, Henry decided to accent his outfit with a pair of Mama's running shoes. I'm so glad I was able to capture this classic childhood milestone. Every kid does this at some point, right?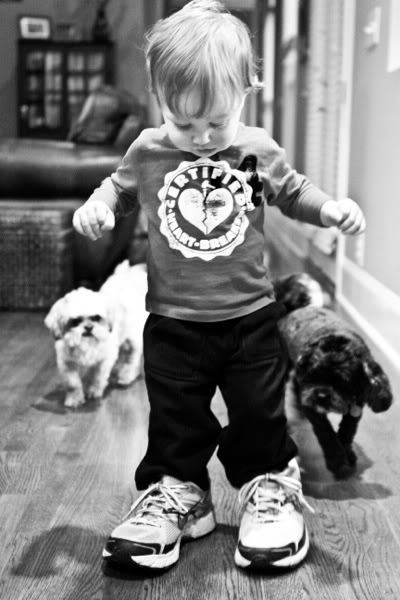 Henry decide to pick up another skill that every kid learns at some point too. He could have waited a while longer on this one and I wouldn't have minded. Houston, we have a climber. Oh, and a boy looking very cute in his St. Patrick's day shirt.
While we've had a very mild winter for the most part, Mother Nature decided this morning to remind us that Spring is not here quite yet. We bundled Henry up and took him outside, and he was fascinated with the white stuff falling from the sky and laying on the grass. There was hardly any accumulation, and an hour or two later there was no trace of snow at all, but our boy sure did enjoy it while it was here.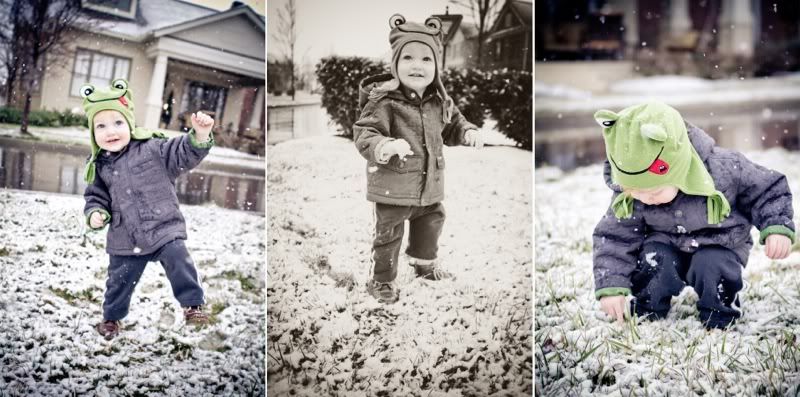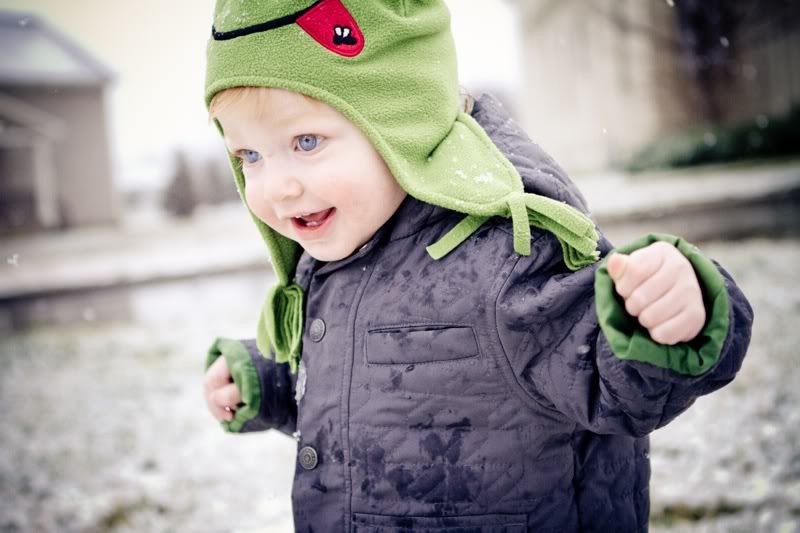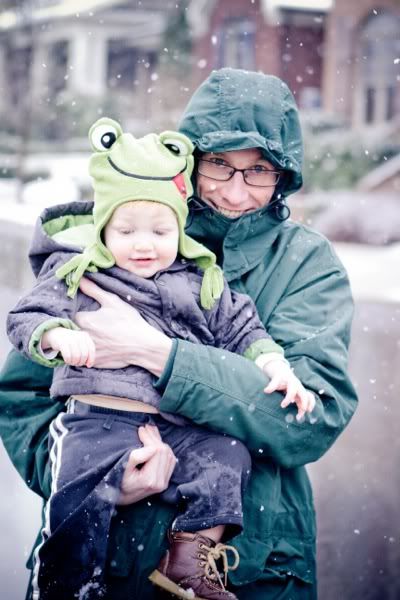 A little phone dump to end this blog entry:
*smiling ear to ear as the snow started falling
*Friday's lunch- yum!
*New favorite bedtime story (for Mama anyway)
*Spaghetti night
*snow watching
*bathing boy
*getting ready to plant
*Riding his horse, reading his book
*Long day
Thanks for checking in!