I remember hearing before, in reference to having children- "You spent the first year of their life teaching them to walk and talk, and the next 17 years teaching them sit down and shut up." I have to say, I can't really disagree with that one. It is seriously a momentous occasion for Henry to sit in your lap (or even sit down for that matter). And the talking, oh the talking. He is one long series of what we, here in the Zuill household, like to refer to as Henry-isms.
"I outside!" while standing at the door looking pitiful.
"Bess ya!" (bless you)
"I see car!"
"I na mook" (I want milk)
"No-no, Ya-ya (Layla)"
"Mama/Daddy! A mess!" as he points out his dirty shoes or the watermelon juice dripping down his belly
"I see fla-has (flowers)!"
The boy is obsessed with flowers. Or weeds.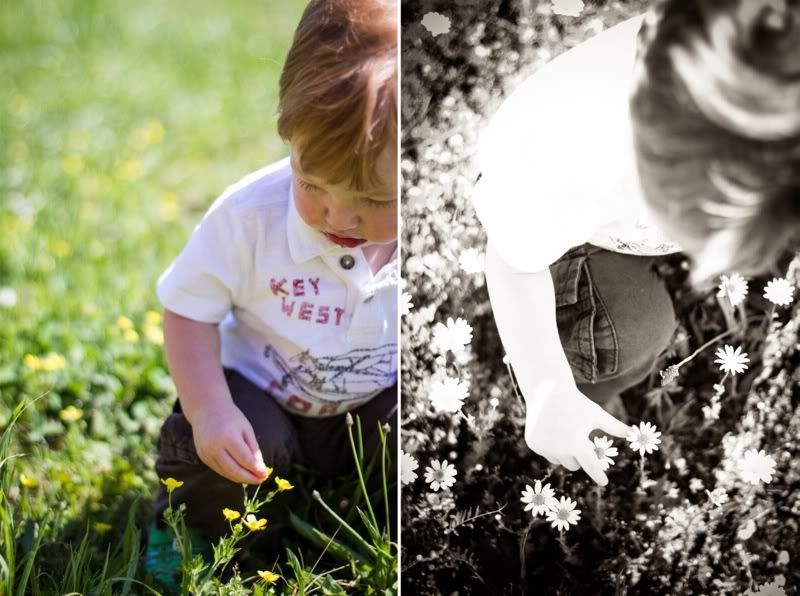 He's a boy of many words, and many means of entertaining himself. Latest Henry craze- stick your fingers in your ears and crack up at yourself.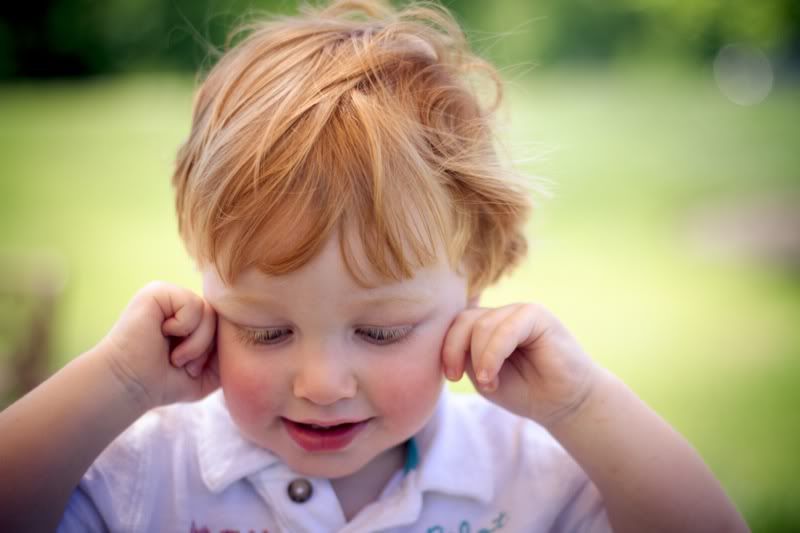 The weather has finally gotten consistently warm enough around here that we've been spending a little time in the gardens. We spent some time in our own garden planting tomato and pepper plants. And eating dirt, apparently.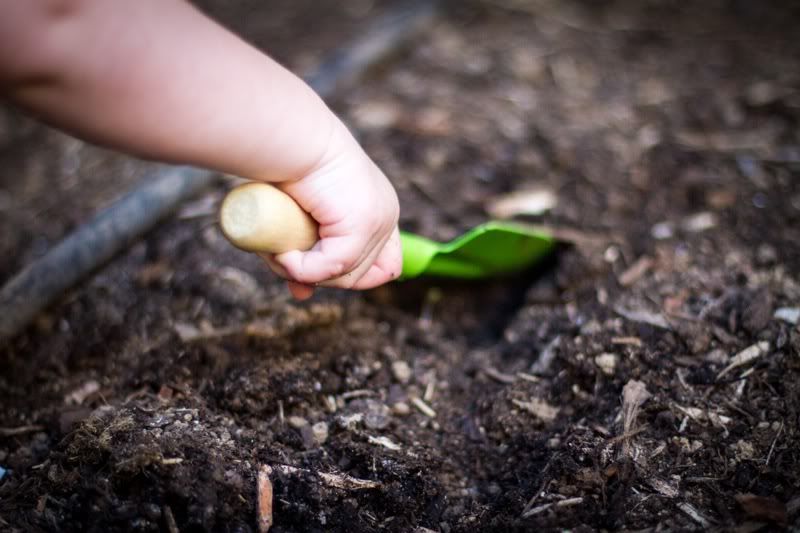 We met up with my brother and his family at the next garden on our agenda. There, Henry found something a little more tasty than dirt to sneak into his toddler mouth.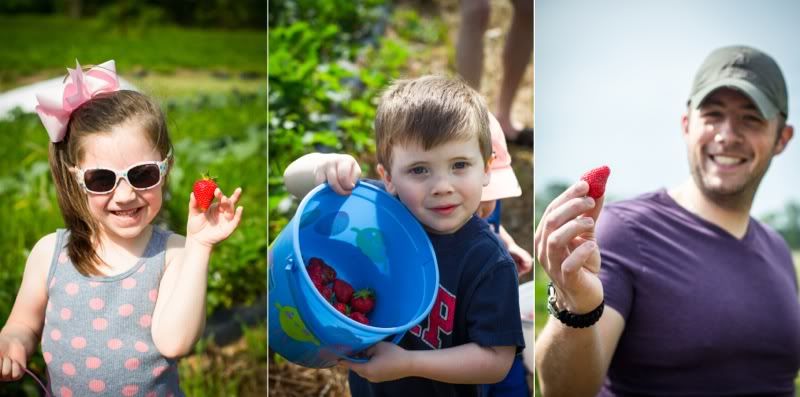 He wasn't great at hiding his evidence.
He was however, great at giving his mom cute photo ops with his cousin after the picking was done.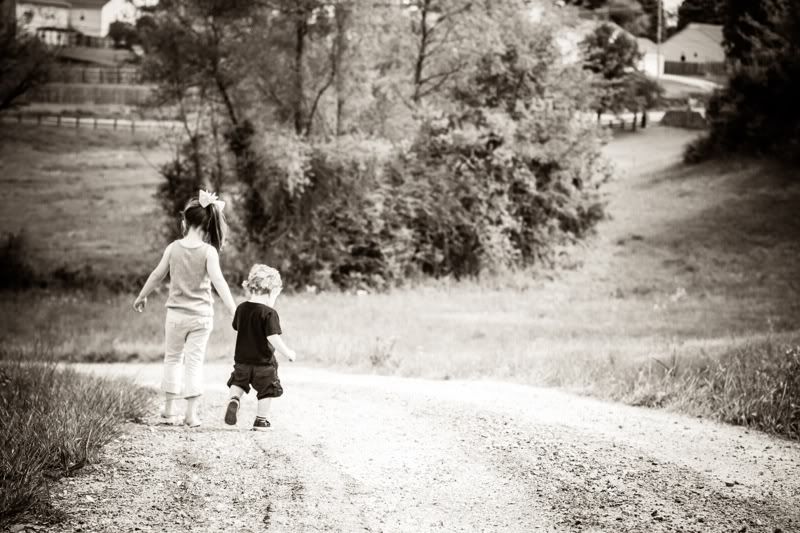 I did persuade Henry to add a few other things in with his menu of garden dirt and strawberries. Including a
voluntary
bite of broccoli. Hallelujah.
Last week we had some of our good friends from Memphis spend a few days with us. It had been far too long since we'd seen them, and this time they arrived with their adorable 3 month old son, Walker.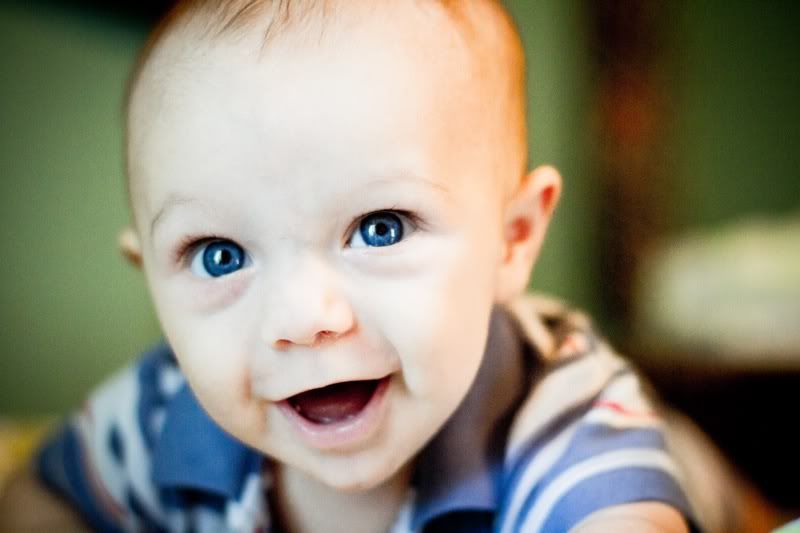 Although it did throw Henry out of his usual place in the spotlight, he did really well with Walker and handled it like a champ. Well, until he climbed into Walker's bouncy seat when we weren't looking.

We've had a couple of projects going on around our house for the last couple of weeks. One is involving a pretty big event that's going to be taking place before we know it!
And the other has to do with this. Wow.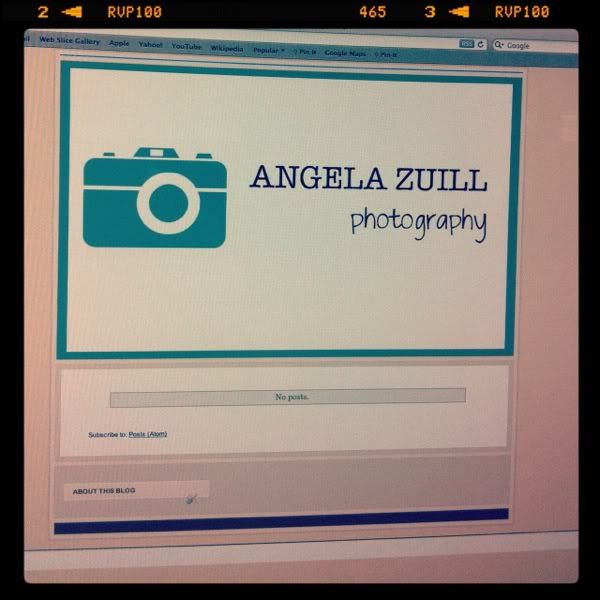 For more information on that, click
here
to see the blog or you can find my page on
Facebook
.
No matter how busy we are, we still try make plenty of time to go to the park or take long walks. Because as any of you with children know, the best way to get them to sleep well is to let them just wear themselves completely out. The park does that to Henry. Especially if it's followed up by playing paper airplanes with Daddy.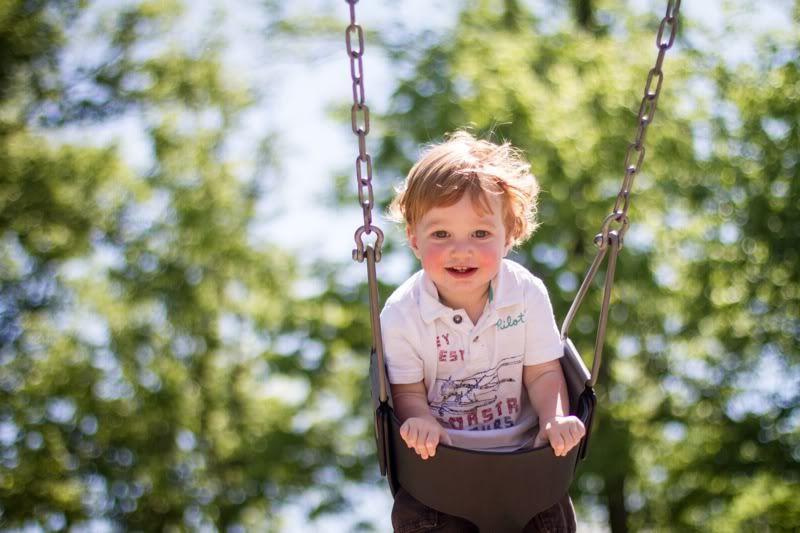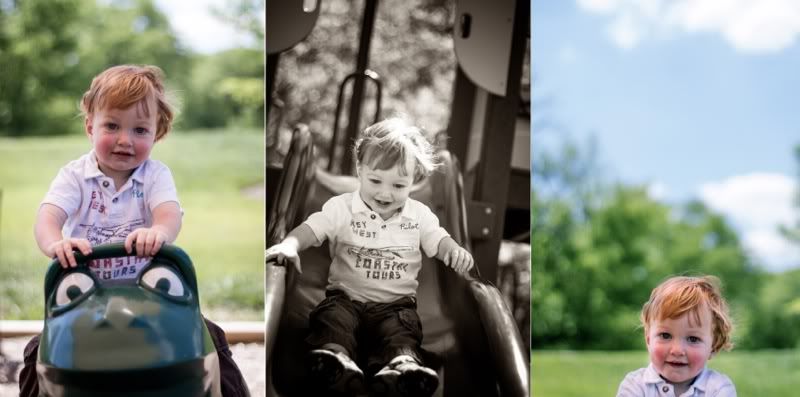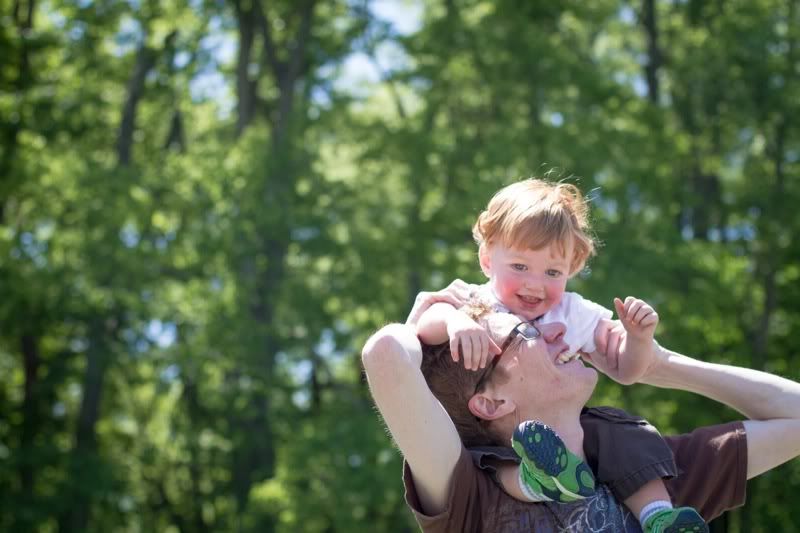 Thank you for stopping by to see what we've been up to!