I knew it was going to happen because it happens to every kid at some point. And I dreaded it with every ounce of my being. Henry's first stomach virus. The nasty little plague that turned this kid-
into this kid-
Seriously the most pitiful thing I've ever laid eyes on. Our plan of attack on the stomach virus was filled with Zofran, jello and watching Toy Story while lying
very
still on the couch. We can all practically quote Toy Story now. All three of them.
Following the course of the typical stomach bug, after about 3 days little Henry was back to his normal chipper self. And thank goodness for that because we had a little traveling to do! We packed up, hopped in the car and headed south to meet up with my mom & dad and my brother & his family. About seven hours later we reached our destination.
Unfortunately our first full day at the beach was a bit cloudy, a bit windy and a bit cool- so scenes from day one kind of looked like this.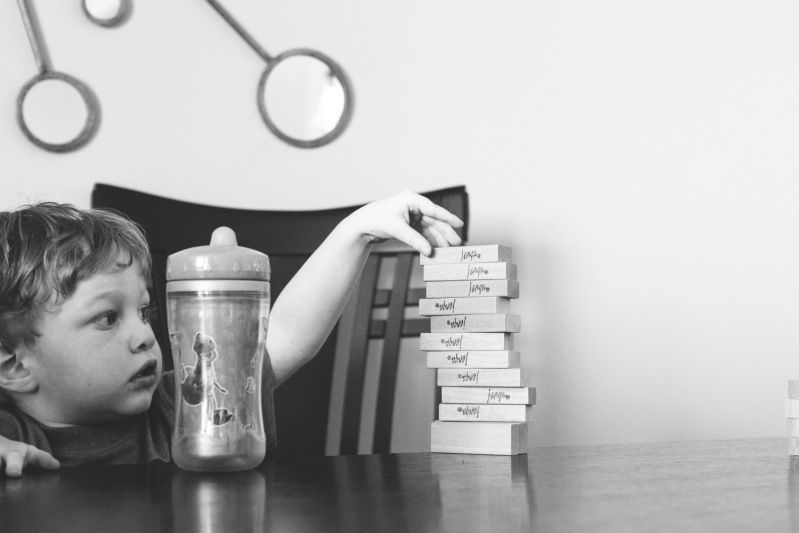 Thankfully after the first day we got the blissful weather we'd come for. Sunshine and temperatures warm enough for lots of beach play but not hot enough to melt your face off. Perfect. There were some little people who were very happy about that.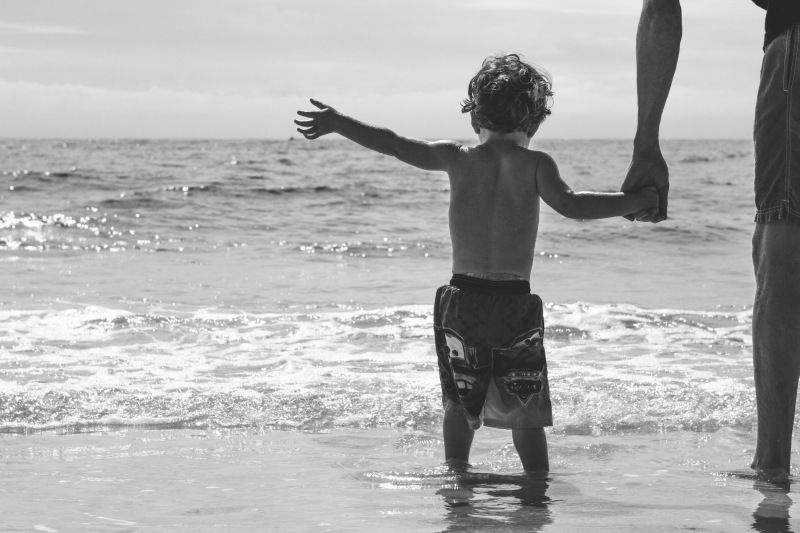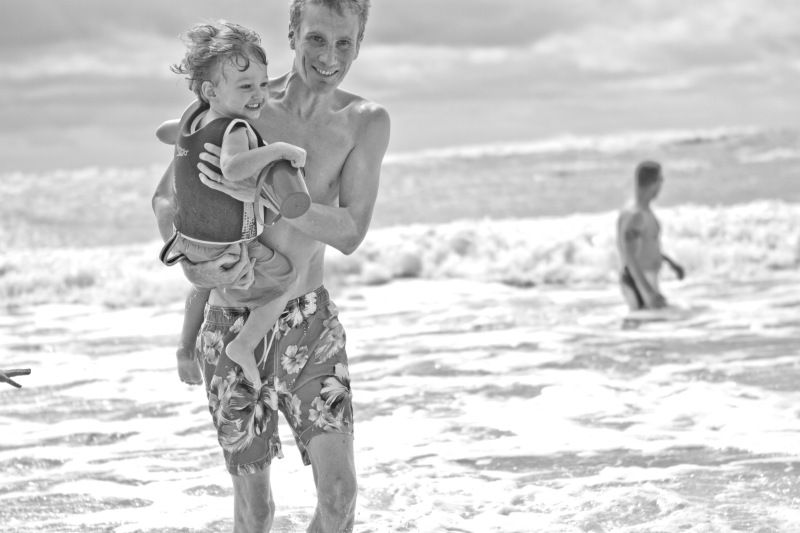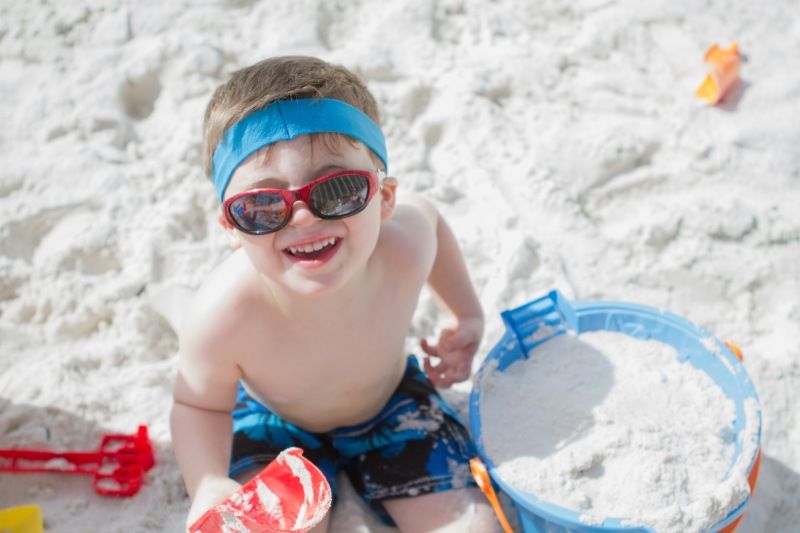 If her jumping was a reflection of her level of joy, I'd say Ella Grace was one happy little camper. I caught a certain Brit doing some jumping as well.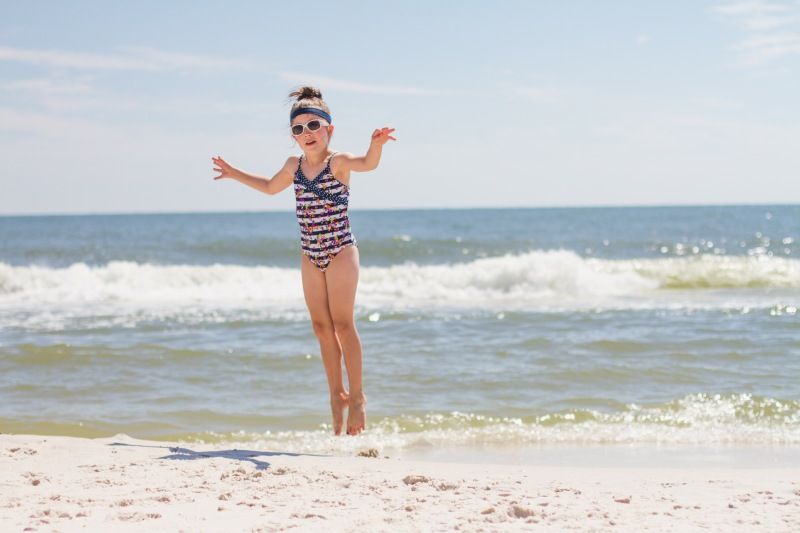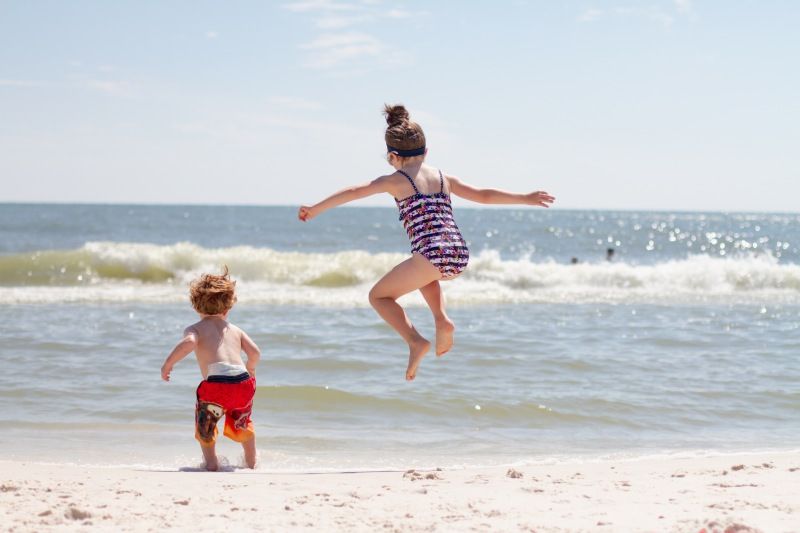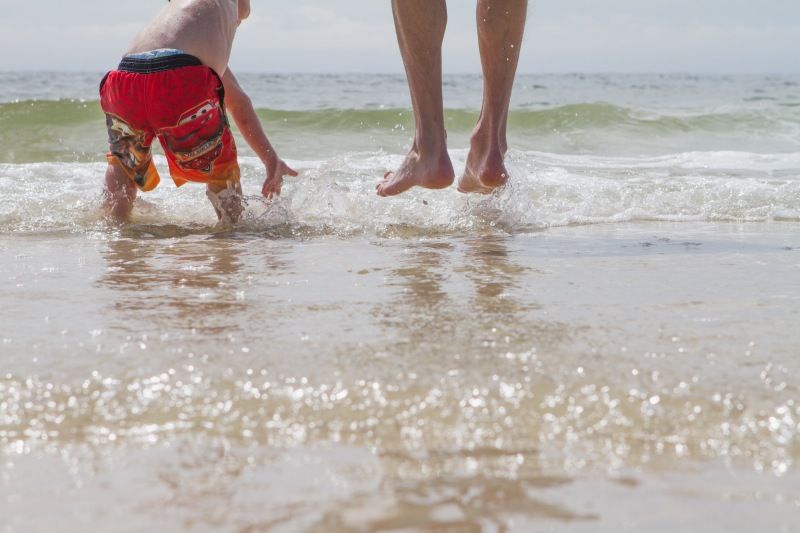 There was, of course, the expected amount of sand castle building, burying cousins in sand, and shell hunting.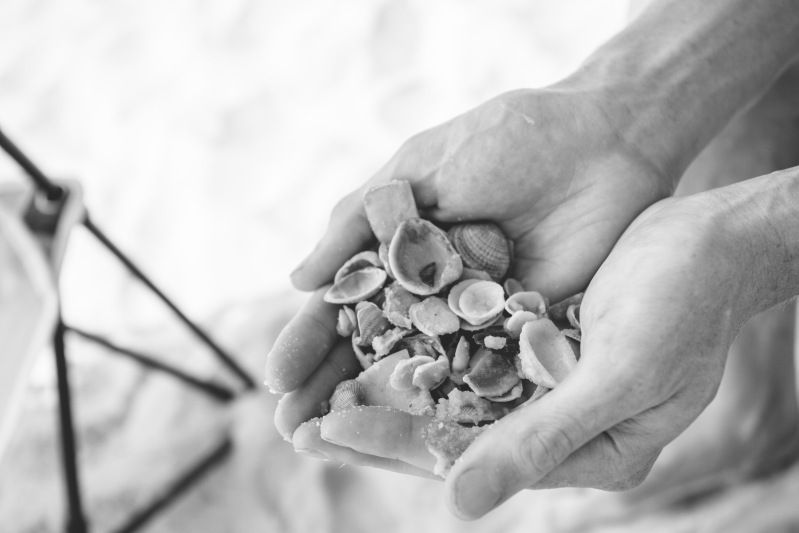 Some of the bigger kids found other ways to "play" in the sand.
(for the record he did find a nickel)
And although there was quite a bit of fussing and tattling that went on between the two youngest family members (that nearly drove some of us batty a couple of times) there was also a lot of sweet playing and sharing that kept us from eating our own young. Plus, they are kind of too cute to eat. And probably too chewy.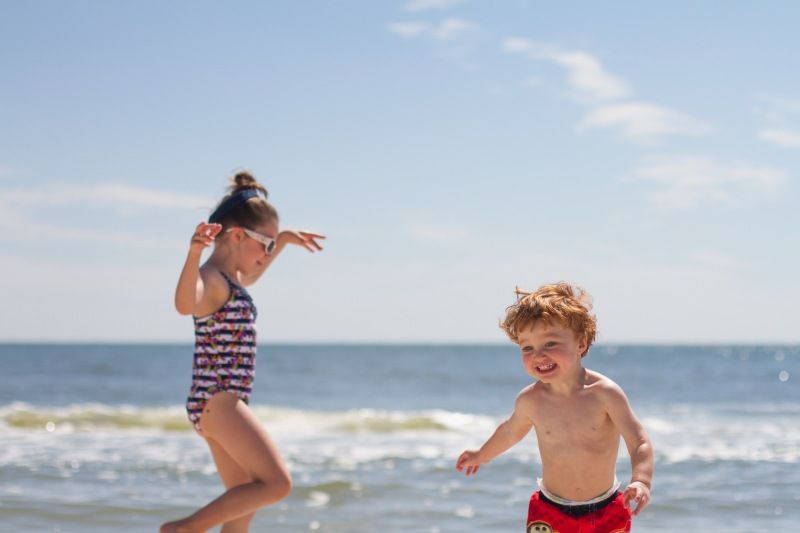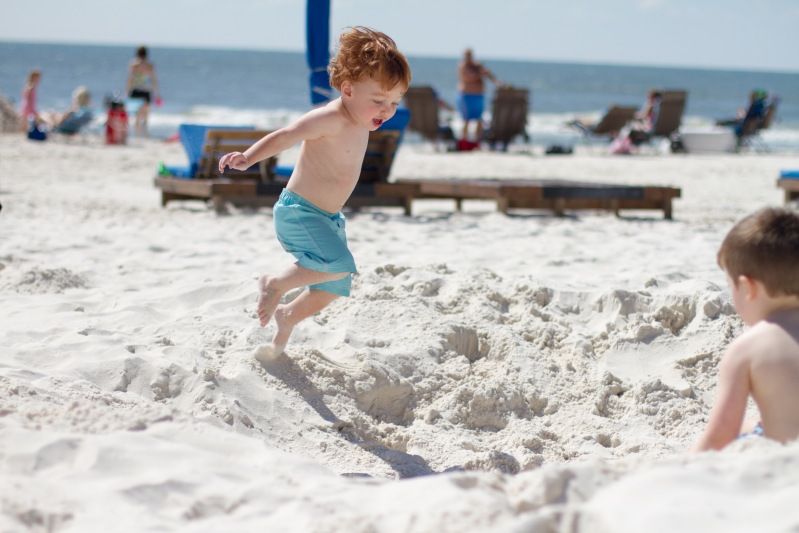 Not to mention that a couple of grandparents tended to take up for the small cute ones when a conflict arose.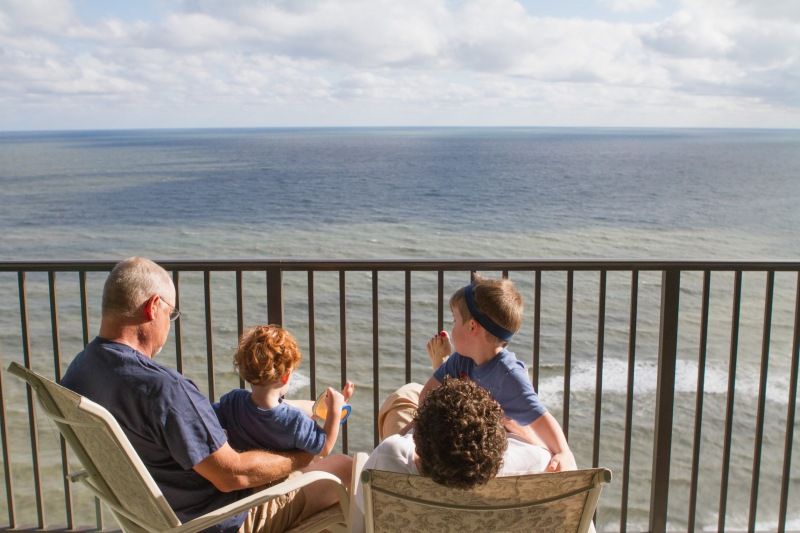 Although I tend to have very mixed feeling about zoos, we did take the kids to the "Little Zoo" close to where we stayed. Henry absolutely adored the petting zoo. He was so fascinated with watching the animals eat the "animal puffs" out of his hand that he even forgot to try to stuff one in his mouth while we weren't watching. Shocking.
Let me introduce you to one of Henry's favorite parts of our vacation. Really.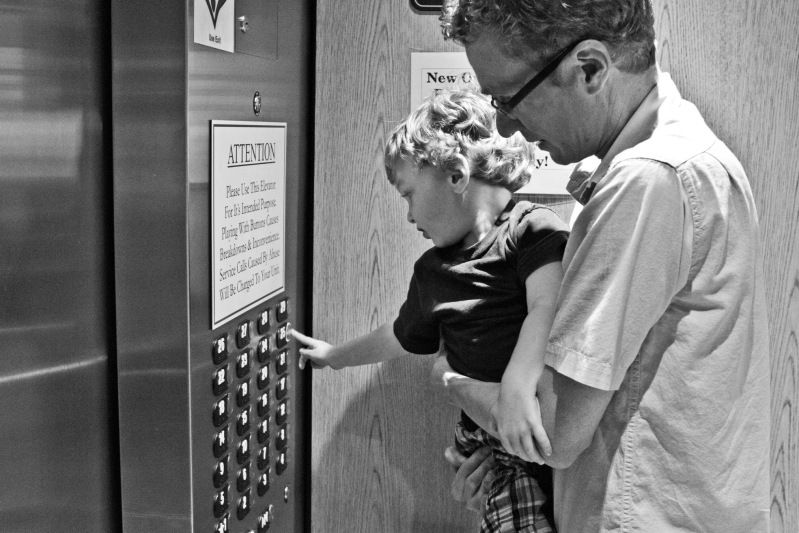 And surely it's no huge surprise that we ended the week with some family photos on the beach. You just
have
to do it. Good thing we packed our tripod!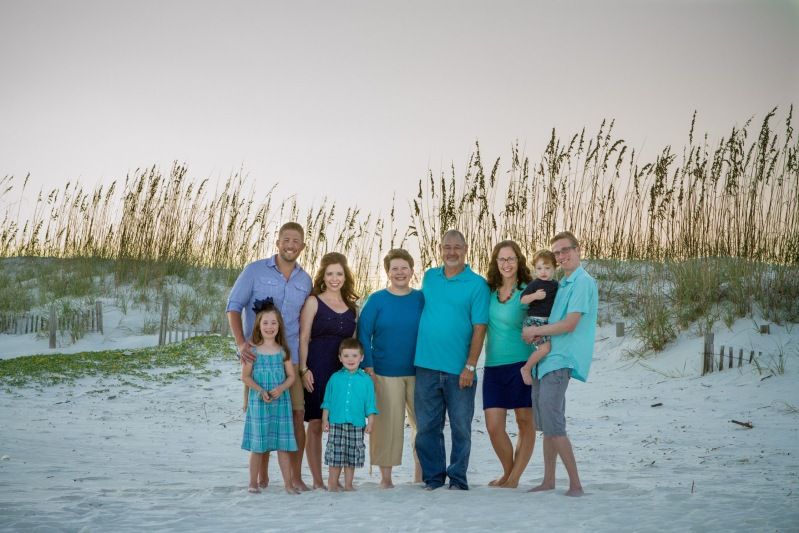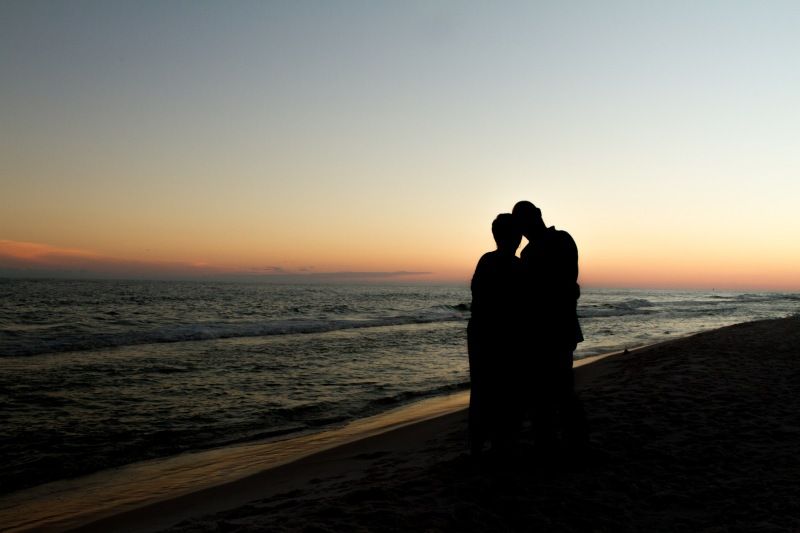 While I was finishing up photos, true to form, this is what I turned around to find Henry doing to occupy himself. I can only imagine how much sand is making its way though his intestinal tract right now.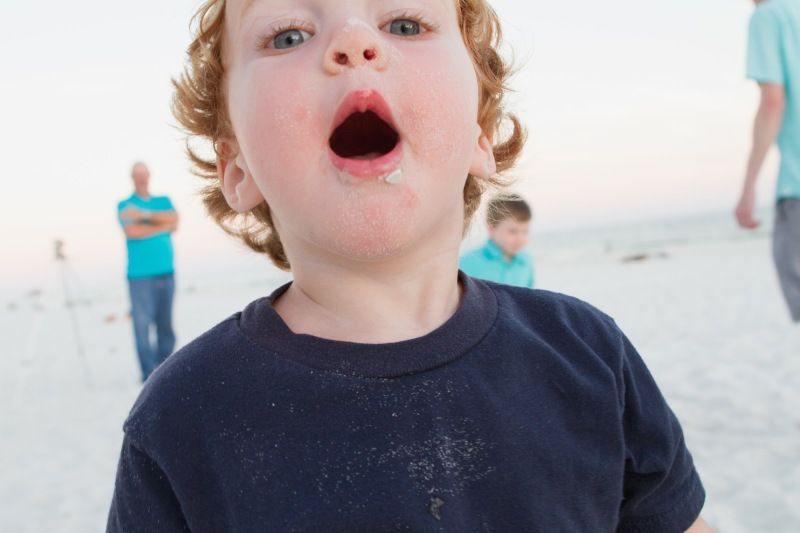 It was a great week with some of the greatest people I know. We are so blessed to have these people in our lives (even if Henry likes to steal toys from some of them). Thank you all for a wonderful vacation!