I've moved several times in my life. But
never
have I felt as emotional about leaving a place as I did about leaving mine and Will's home. It took a long time for us to make the decision to sell our house. And even though we know that it's not the house, but the family inside it that makes it, we felt so tied to it.
Henry spent a good part of the weekend with my parents so that Will and I (and our two saviors Jen and Michael) could lug boxes and load trucks. And unload trucks. And maybe curse a little. Moving just stinks, any way you cut it. As Will loaded the last of our belongings onto the U-haul on Sunday, I went through each room, cleaning and remembering some of the very important moments that happened in each one of them. It makes me so happy that I have taken
so
many photos of our life there. I want Henry to remember this house.
Bear with me while I share many of the amazing photos of our home, taken by
Home Pix Media
. He did such a wonderful job capturing our home, and Henry, when you're all grown up and reading the printed version of this blog, you will see the home where your family began.
I remember carrying our sweet new baby through this front door for the first time. And our yard with the amazing Halloween decorations.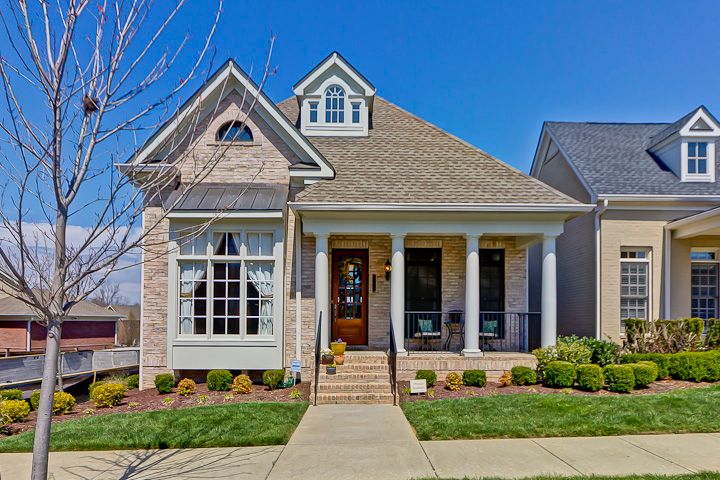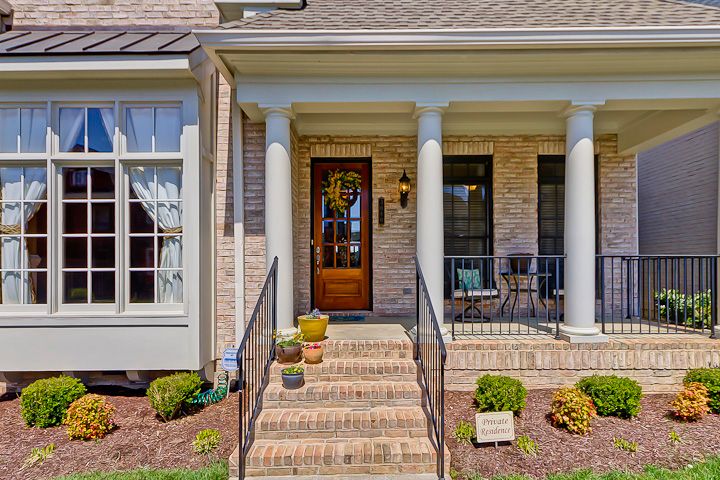 I'm almost sure Will thought I lost my mind when I painted our entryway orange. I loved it.
How many meals did we cook together in this kitchen, Will? With Henry sitting at the counter, cutting his wooden fruits and veggies and tasting our ingredients? Those cabinets will never look the same without a Gus sitting on top.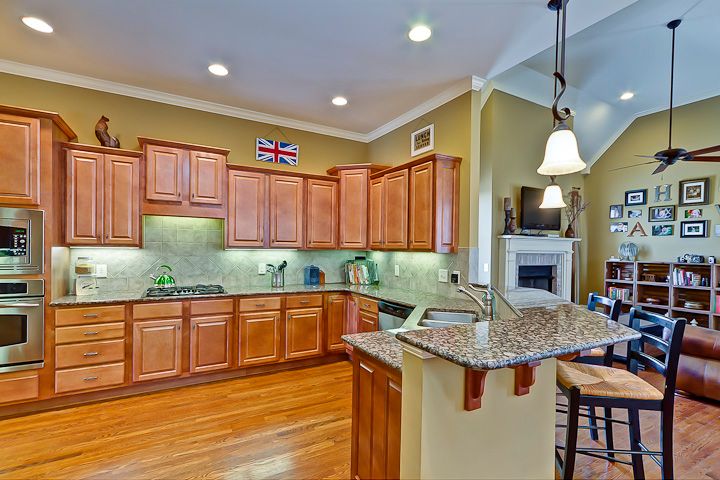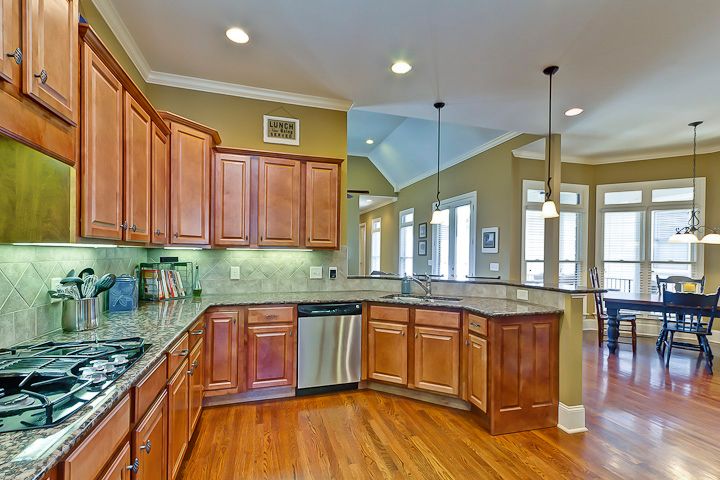 We had so many games of cards and Pass the Pigs at this table with dear friends.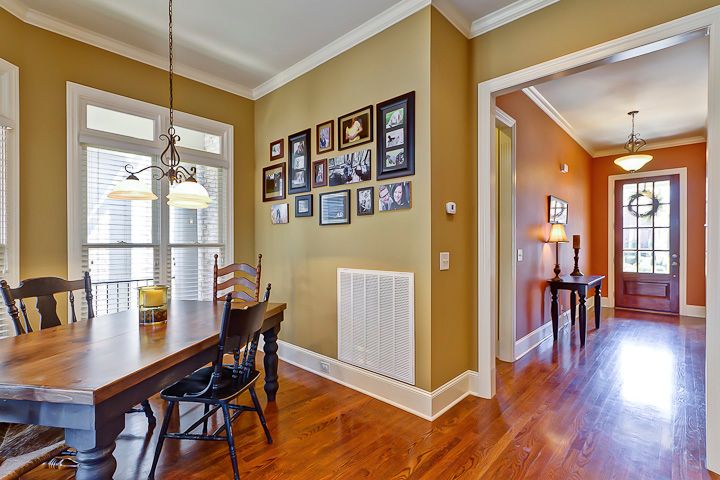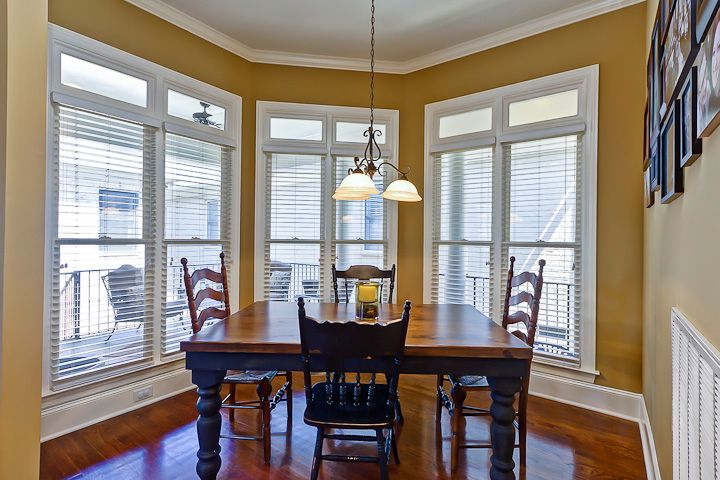 We always knew that summer had fully arrived when we could sit on the porch and talk until late at night (9pm??) and not get chilly. So many good hours were spent here. It's where Henry developed a love for bird watching.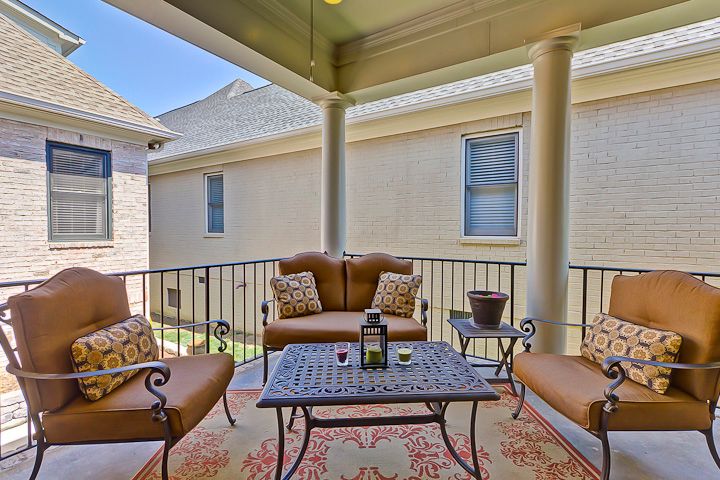 I loved being in our living room with our wall full of faces of the ones we love best.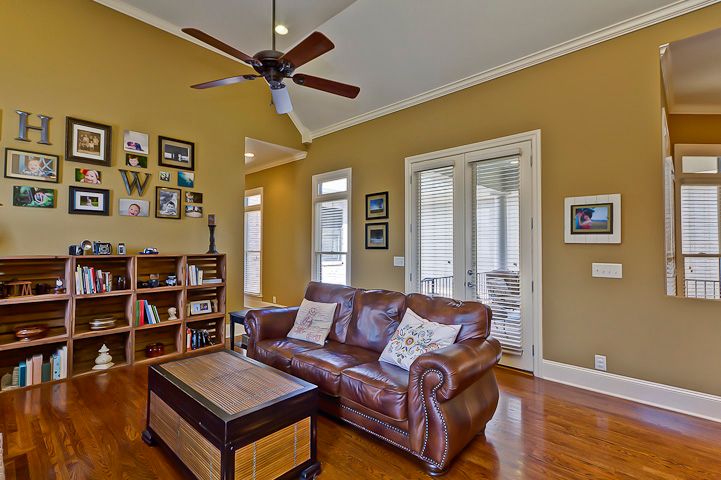 Will's office. The frantically finished
Father's Day surprise remodel
from a couple of years ago. I loved this room. It just screamed "Will Zuill" when you walked in.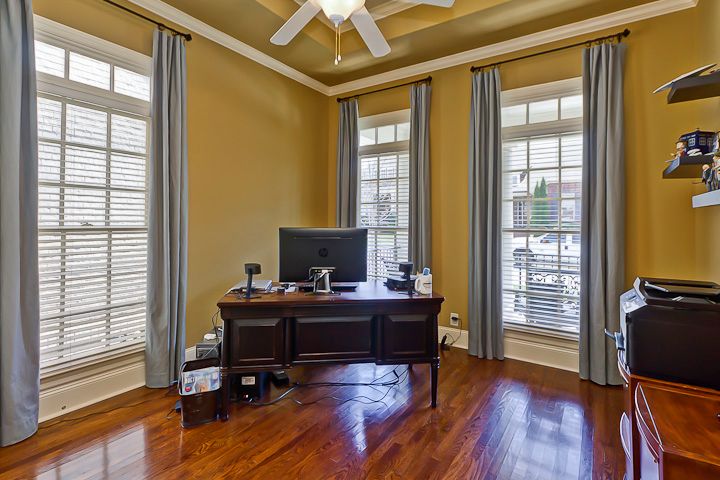 Obviously this is one of my favorite rooms. Will and I had
so
much fun as expectant parents
prepping the room
for our little guy. And then after he arrived, how many hours did we spend in there rocking him?
I will miss our lovely bedroom and bathroom. And watching Henry play in the tub or the shower with his "babies" until his toes and fingers looked like raisins.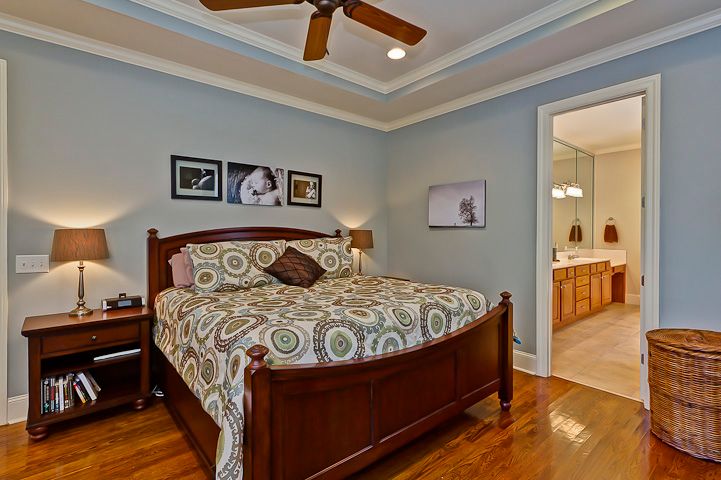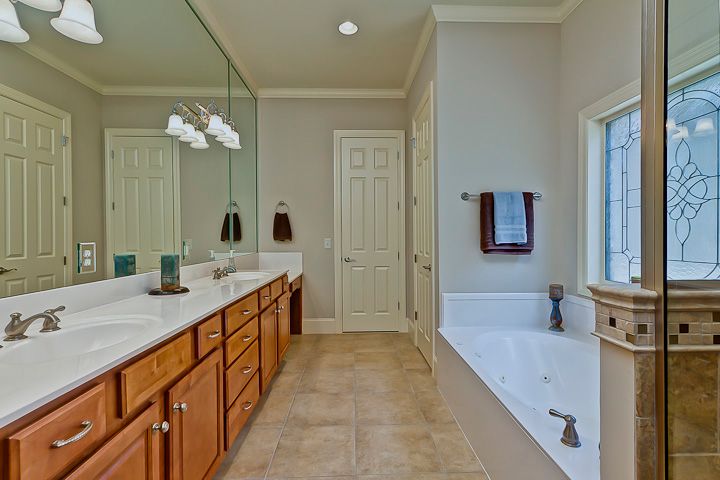 We had
finally
gotten our bonus room decorated just how we wanted it and then sold the house. Isn't that how it goes? It was such a fun room! And it was witness to a lot of questionable musical talent on some of our Rock Band nights.
Not only did we love our home but we also loved so many things about our neighborhood. There was a lot of Zuill family time spent on long walks, at the playground, and splashing in the pool. And we certainly have amazing memories of
our wedding day
at the clubhouse. And that little stream in front of the clubhouse was the setting for a pretty adorable
photo session
a couple of years ago.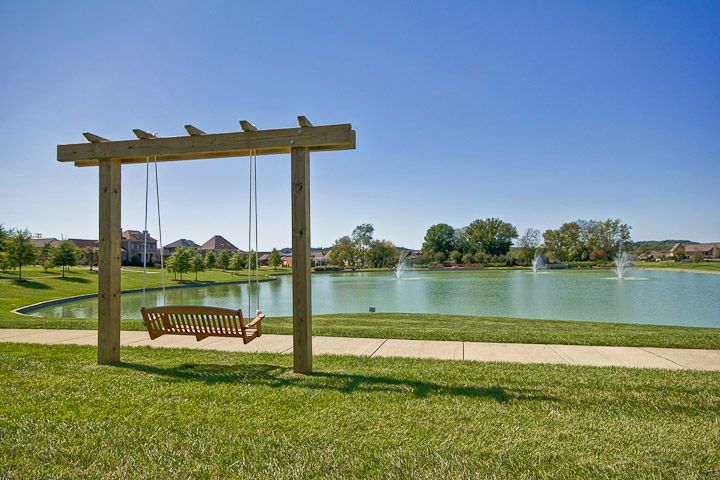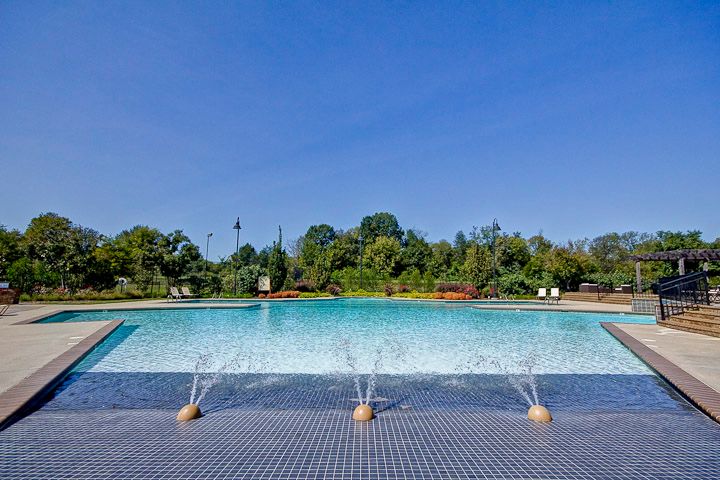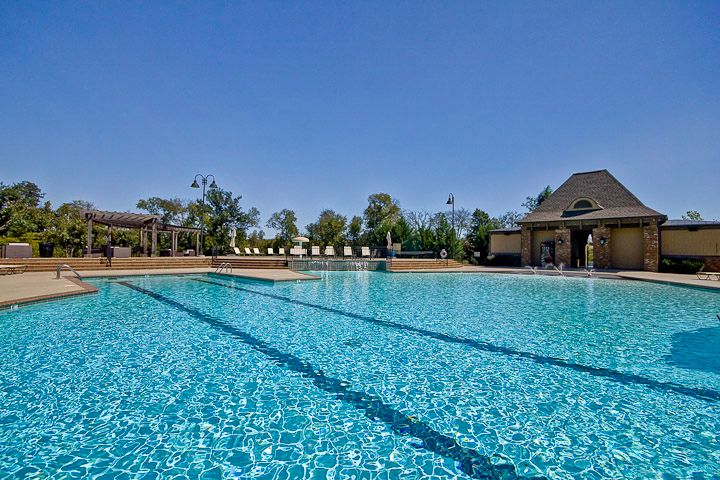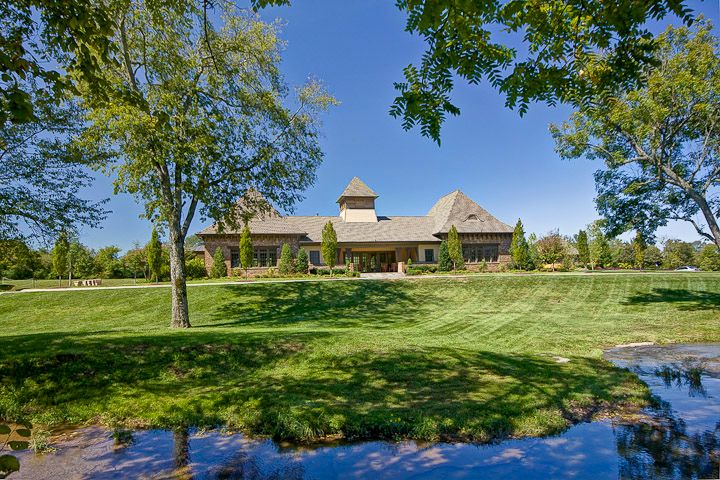 As much as we yearn to have a little patch of land of our own, we have been lucky to call so many of the people from our neighborhood our friends. We were fortunate to cross paths with them and they will certainly be missed.
Several times during this entire process I think Will and I both questioned whether we were making the right decision for our family. I suppose you never know for sure about these things until you take the leap of faith. We sold our home and found a rental, then quickly began the search for a few acres. It's such an uncertain feeling to sell a house you've loved so well and not know where you'll be ending up. And then we found this and it just felt right.
Look out guys, Will Zuill is going to be a country boy! And we couldn't be happier!