I'm not sure how it happened so quickly. I blinked and suddenly it is July- which means I am yet again teetering on the edge of being behind on my blogging. So let's remedy that.
The superhero fad is not one that is fading quickly at our house. You surely know by now that I am in no way discouraging this from taking place. How can I? Henry's outfits are such a mishmash of Doctor Who, Captain America, Spiderman, Superman and Super Why- you never know what you are going to get! But it does usually involve getting a sonic screwdriver pointed at you.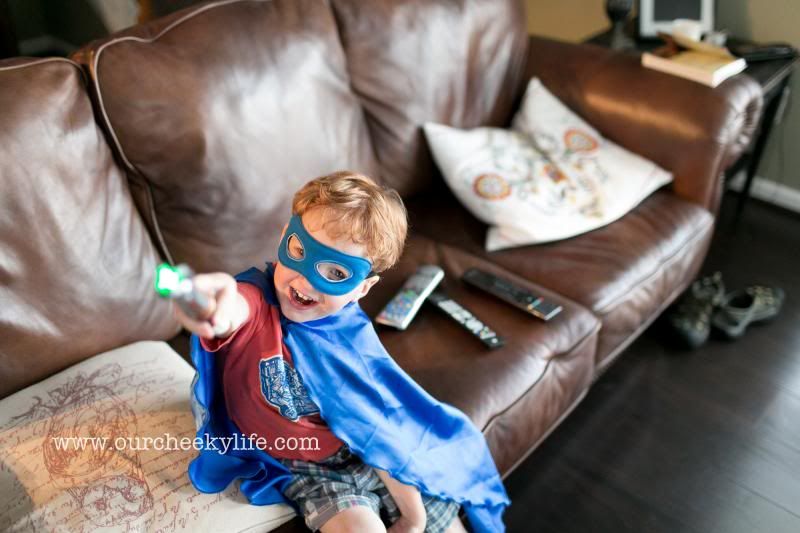 He's not too picky about his props either (as he clearly demonstrated when he used my beach hat and his stuffed snake to dress up as Woody).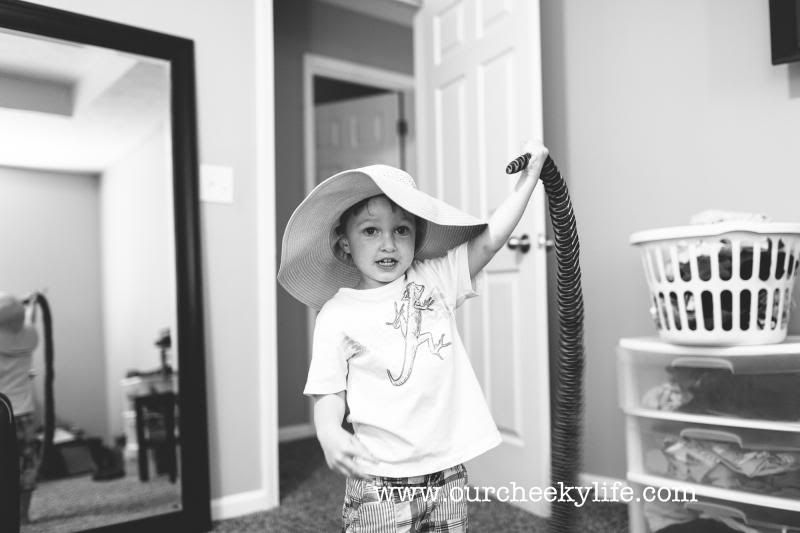 One equation that I've definitely become a firm believer in is that a tired kid = happy kid = happy Mama. So I do what I can to wear Henry (and friends) out with outdoor activity. Although we
really
miss having a park in our neighborhood, the one that's a five minute drive from our rental is fantastic. Henry has been putting his wall crawler skills to the test.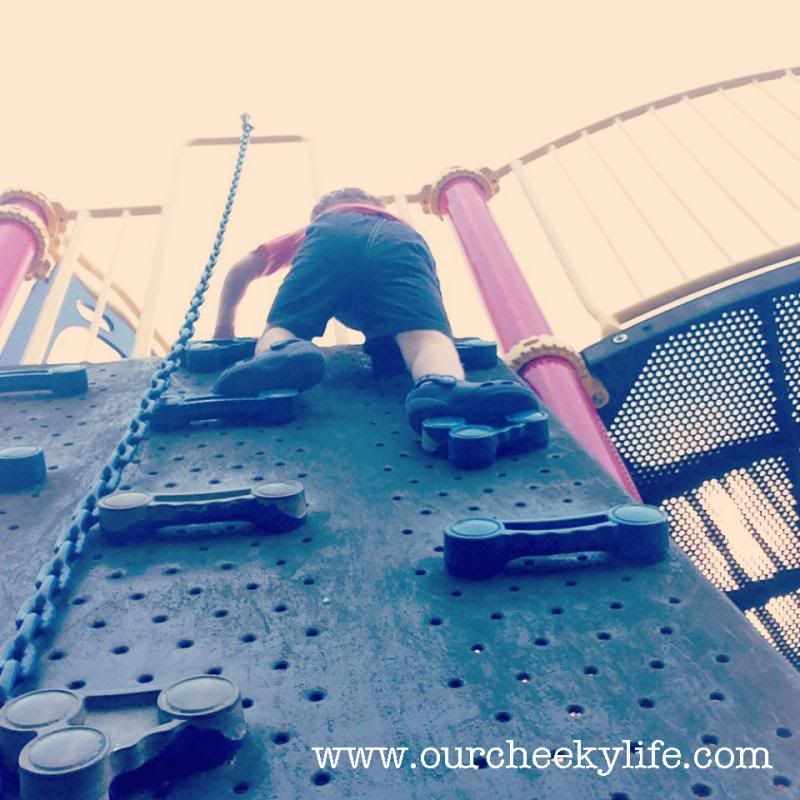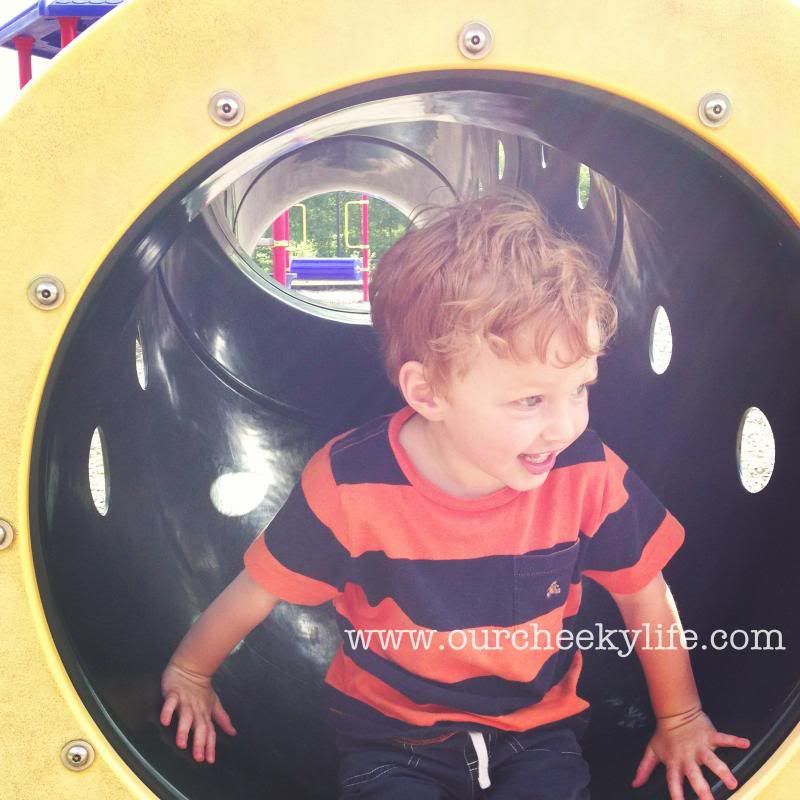 The temperatures lately have almost mandated that a little water be incorporated into outside play so I went to Target to get Henry a slip & slide. Gosh how my brother and I
loved
our slip and slide when we were kids. We would set it up on our fairly steeply sloped (and seriously rock laden) yard and slide ourselves into exhaustion. I was pretty disappointed when I saw the cheapo selection of slip and slides they had at Target, so my resourceful friend Teri suggested that we devise our own. Take one Spiderman sprinkler and add a roll of industrial black plastic from Lowe's and you get yourself something pretty spectacular.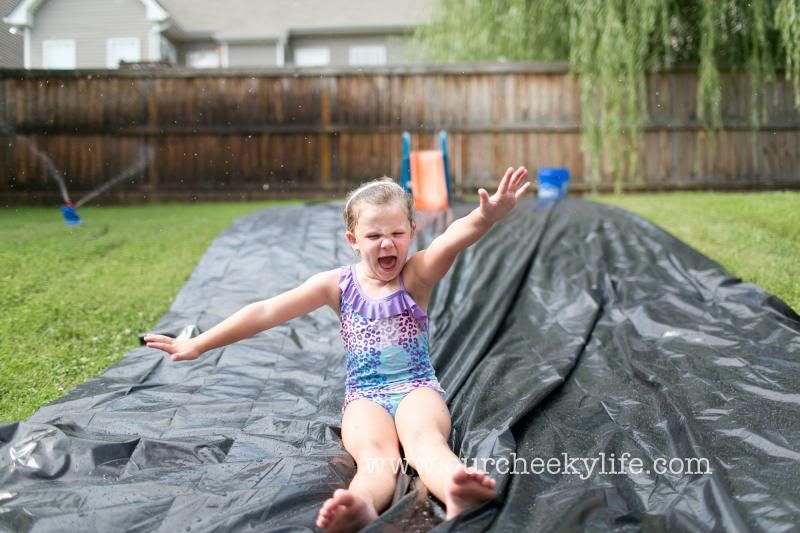 It turns out that Henry's Captain America shield also makes an awesome frisbee- so we've been working on those skills too. And cracking up at the faces he makes when he's trying to catch it. Every time.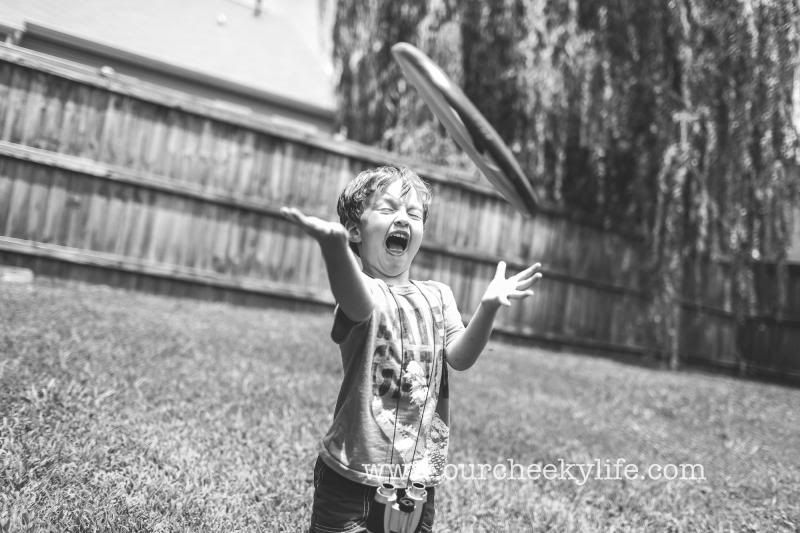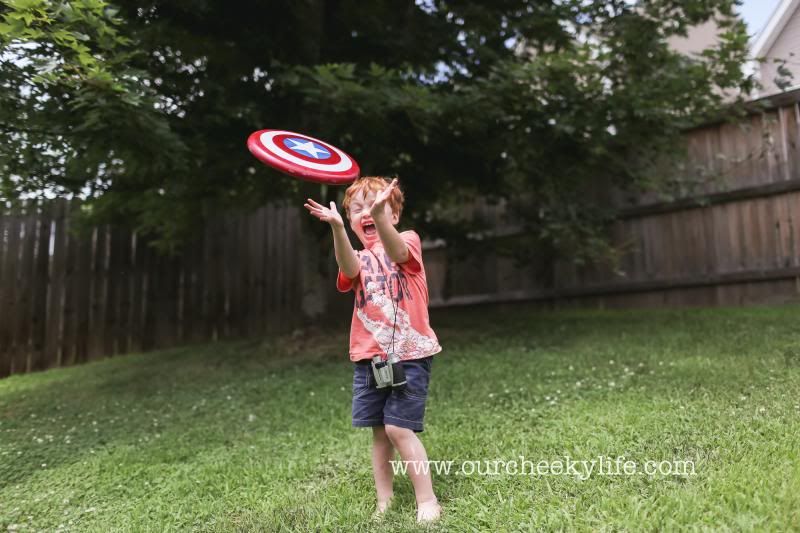 The last few days have been very rainy. It seems like some days all I do is mop up muddy paw prints compliments of Doggy 1 and Doggy 2. My tomato plants are loving the altering rainy/blazing hot weather and Henry doesn't seem to mind too much either. Our first impulse was to say "Henry, come in! It's raining!". I'm so glad we didn't.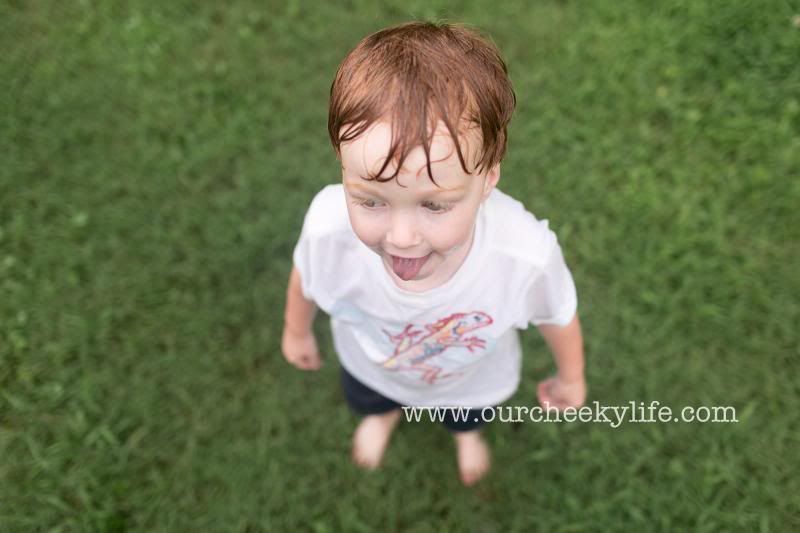 Will had to be gone for several days last week for some training in Atlanta. The worst part of it (other than how much we miss him while he's gone) was that he turned
40
and we weren't there to celebrate with him. Sad day. We tried to make it up to him when he got home, and it's not too long until his special 40th birthday trip from me!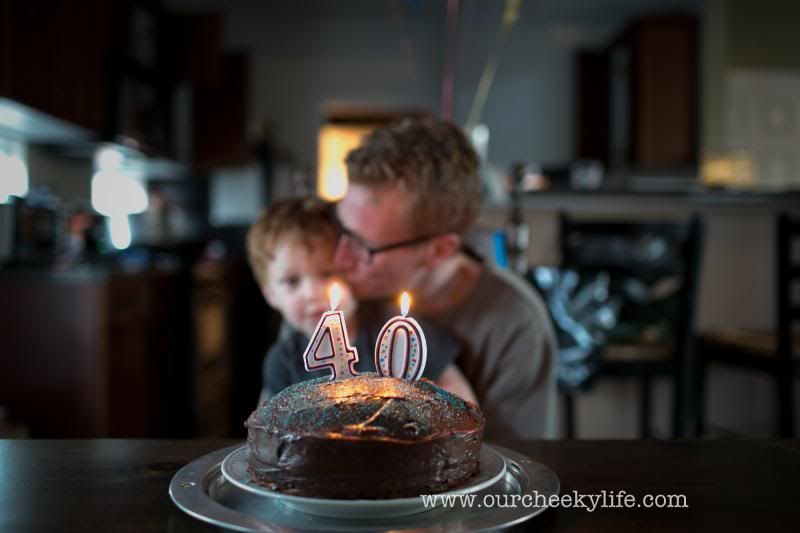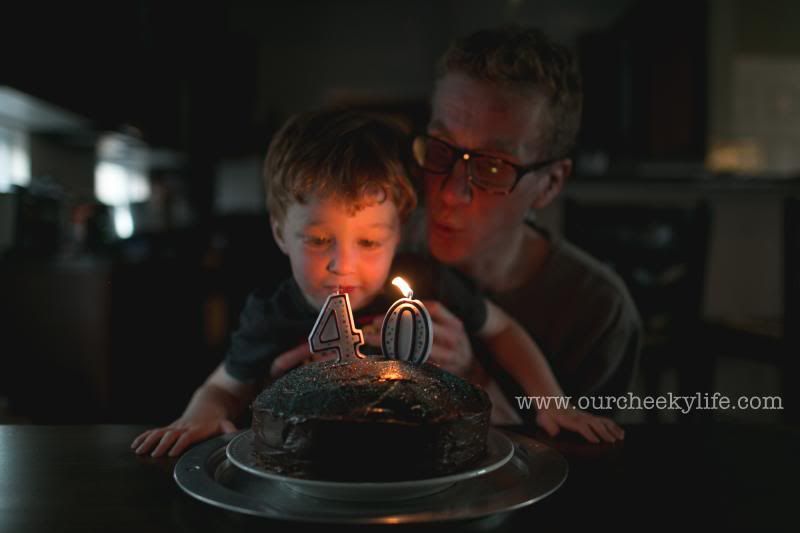 There now, all caught up! Thanks for checking in with us and we hope you have a fantastic weekend in store!