So after arriving in
Aguas Caliente
and relinquishing our luggage to be transported to the hotel we walked across town and through the local market to catch yet another bus. This bus had in store for us another somewhat terrifying ride on a shockingly narrow road up the side of a mountain. I could feel Will's anticipation increasing along with our altitude. I think he surpassed "Kid on Christmas" status.
We got off the bus and followed Edgard along a path, taking in the breathtaking views of all the mountains that surrounded us. Suddenly we turned a corner and there was this.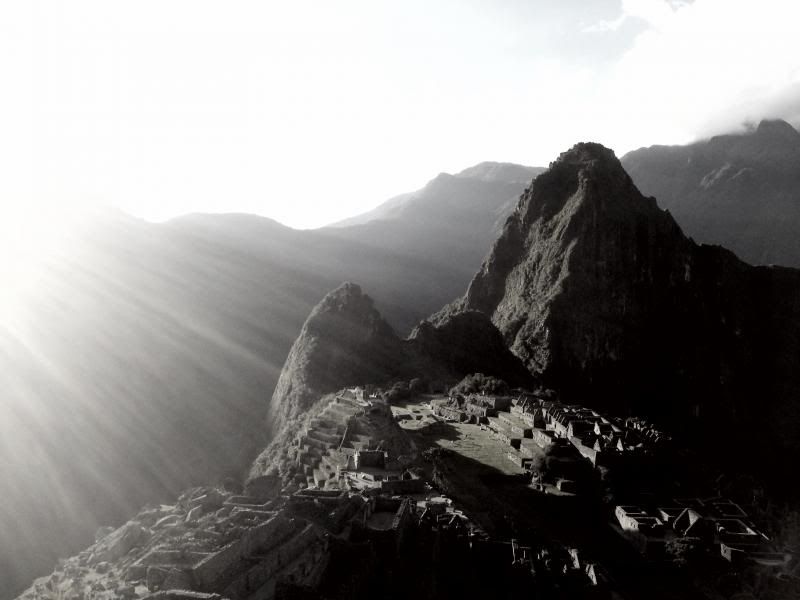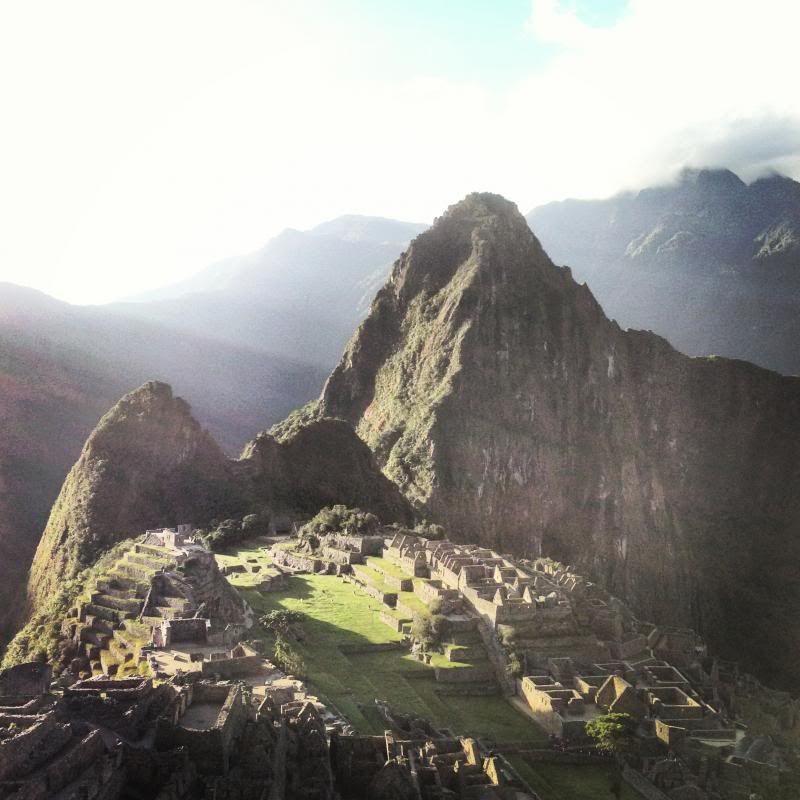 There is no book, no discovery channel documentary, no amount of online photograph perusing that can prepare you for how your breath will be taken away when you see Machu Picchu. It always looks so huge and so majestic in the photographs you see, but they don't even capture a small fraction of how grandiose it truly is.
The next 4 hours were spent walking nearly every inch of Machu Picchu with Edgard. His knowledge of Machu Picchu was absolutely amazing and we soaked it up like dry little sponges. The Incan building techniques, farming techniques, all of it- was just mind boggling and totally surreal.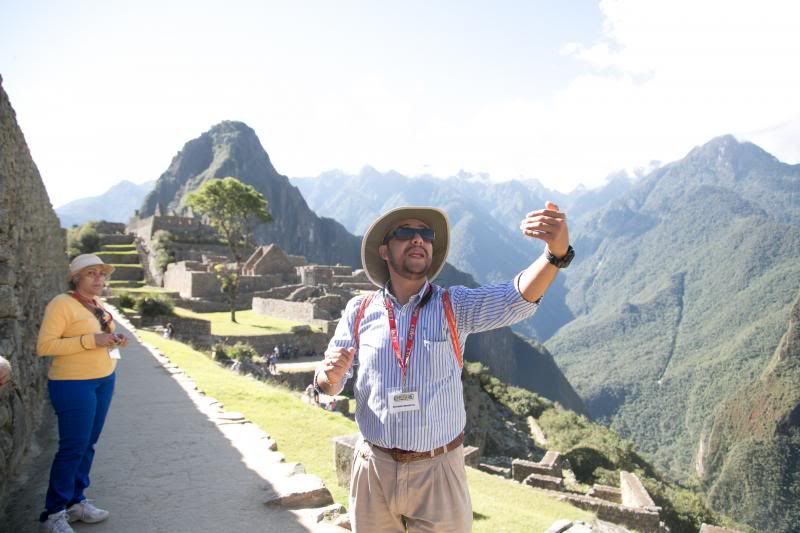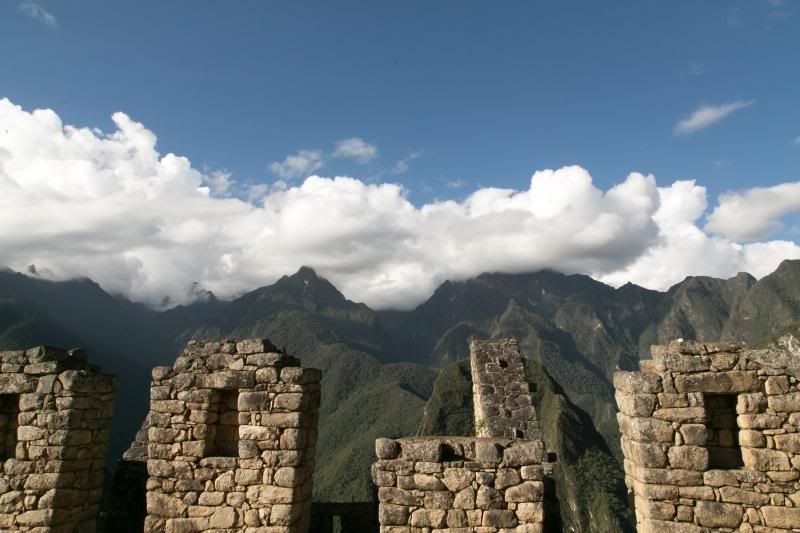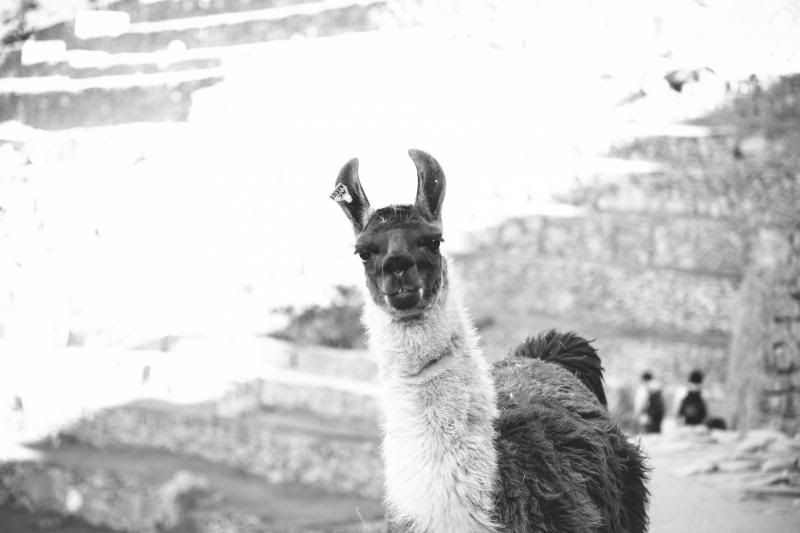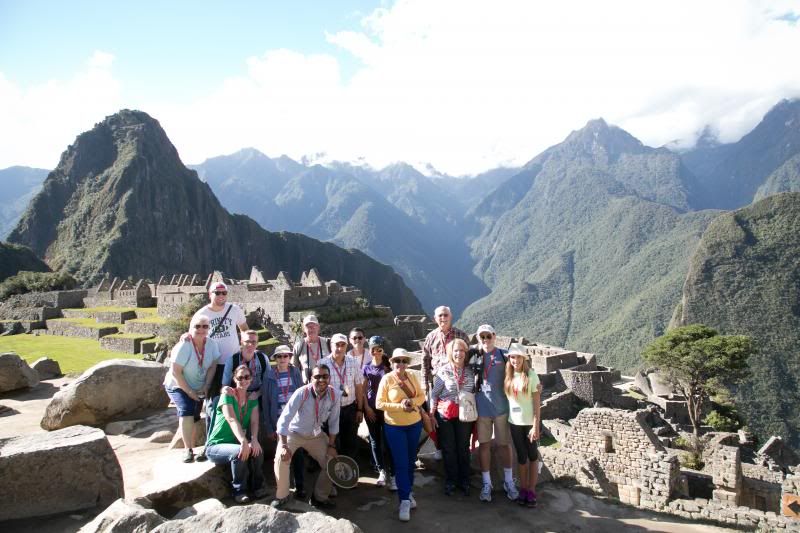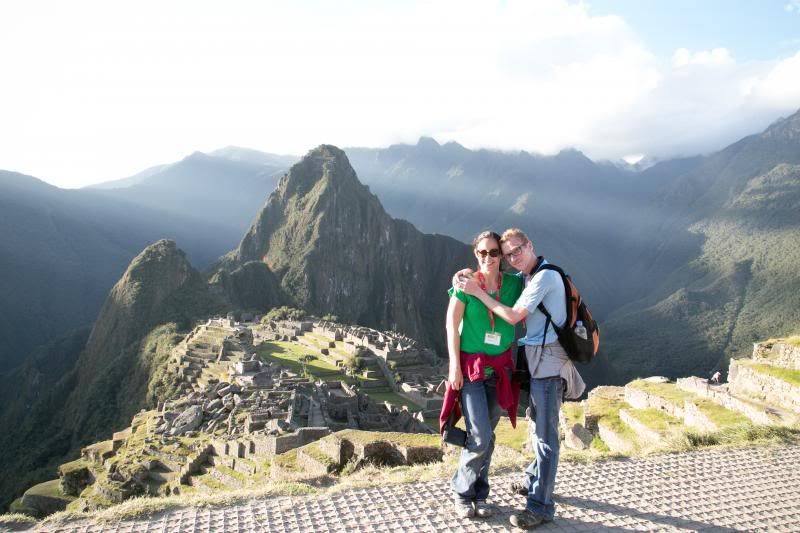 Right after sunset we finally (and reluctantly) started making our way back to catch the bus back down the mountain to town. We had a low key dinner in the hotel and then took a night time walk along the streets before returning to the hotel for the night.
The next day we had some time to do some more exploring in Aguas Caliente before catching the train back to Cusco. Aguas Caliente is no doubt a town that thrives on tourism, but that certainly didn't subtract from the charm of exploring its old streets with Mr. Zuill.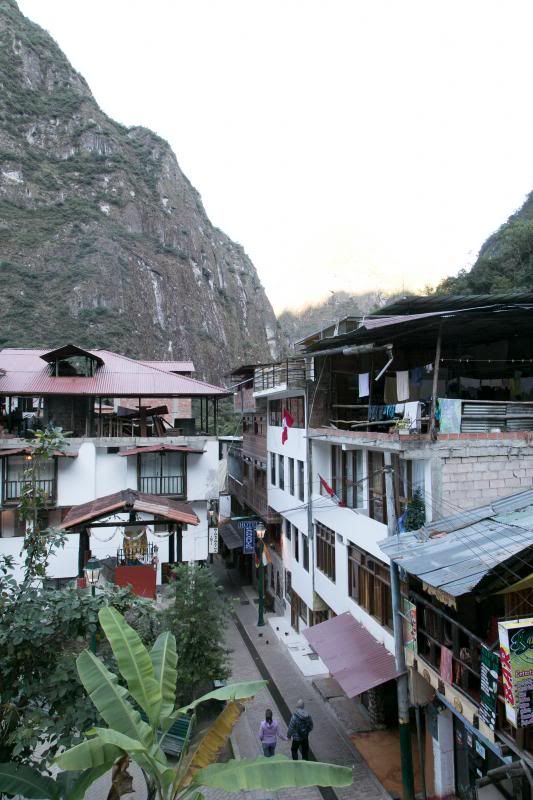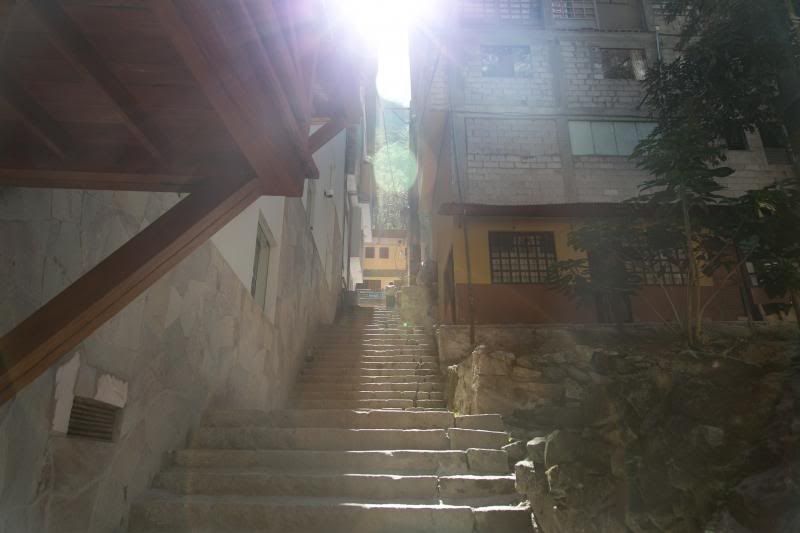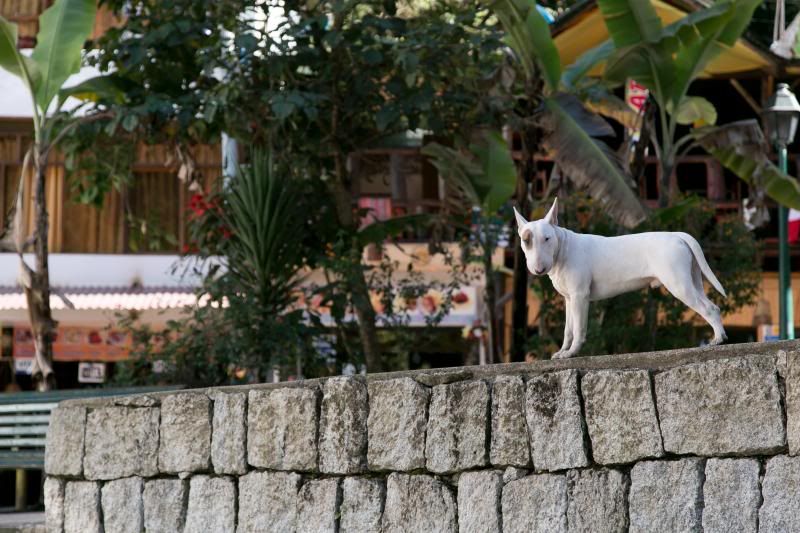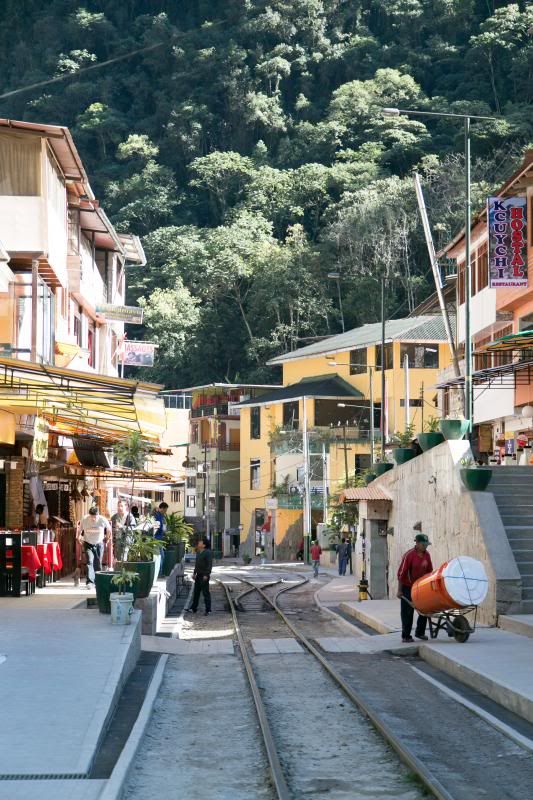 We also did a little exploring just outside of town. We made our way down to the Sacred River (the river that runs along the base of Machu Picchu). We walked old stairways and saw gorgeous birds. Have I mentioned that Peru is kind of beautiful?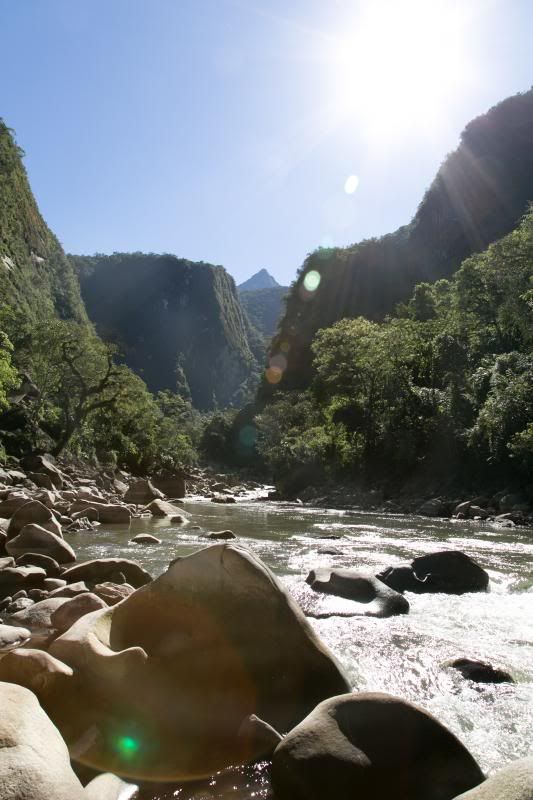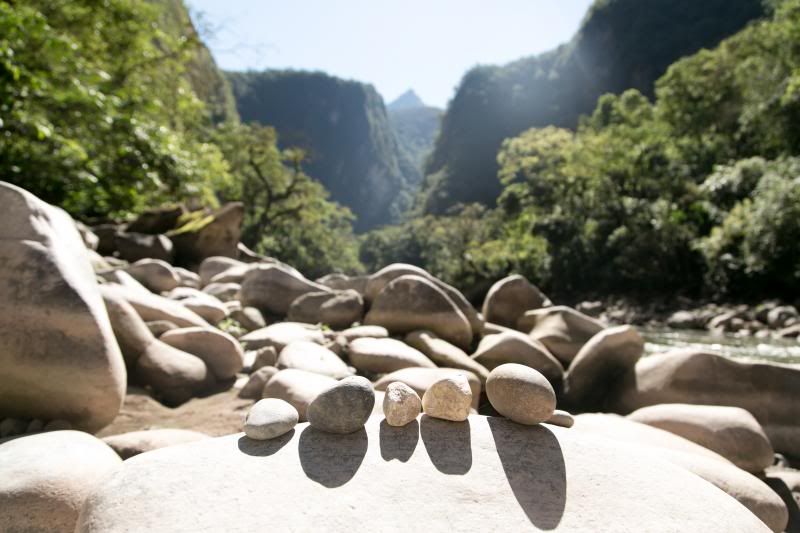 We met up with some of the folks from our group for a fantastic lunch at
Indio Feliz
. I could eat that meal over and over again. Peruvian Creole soup and trout with a mango salsa. Amazing.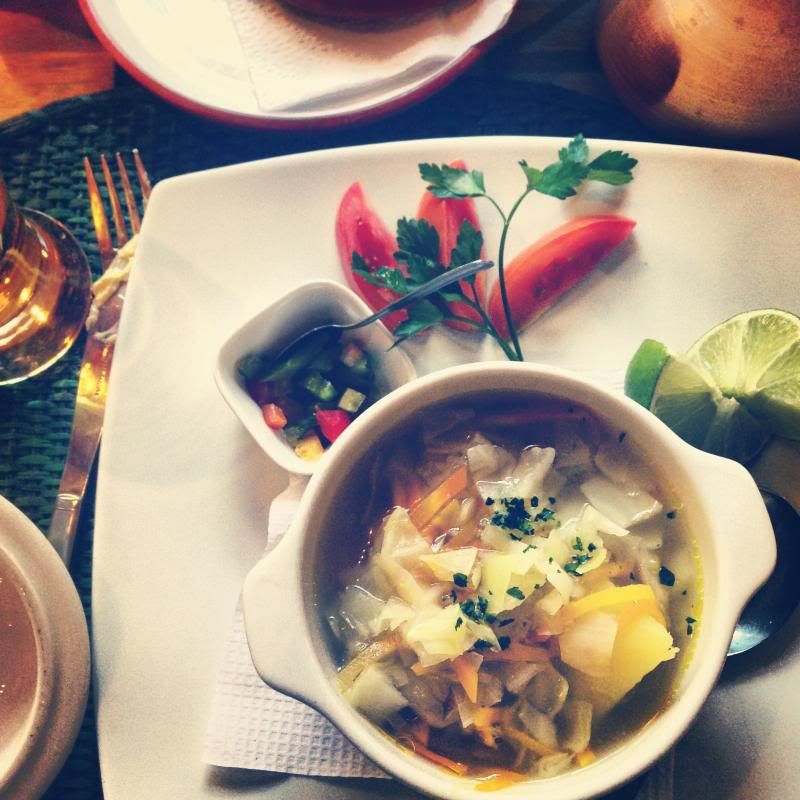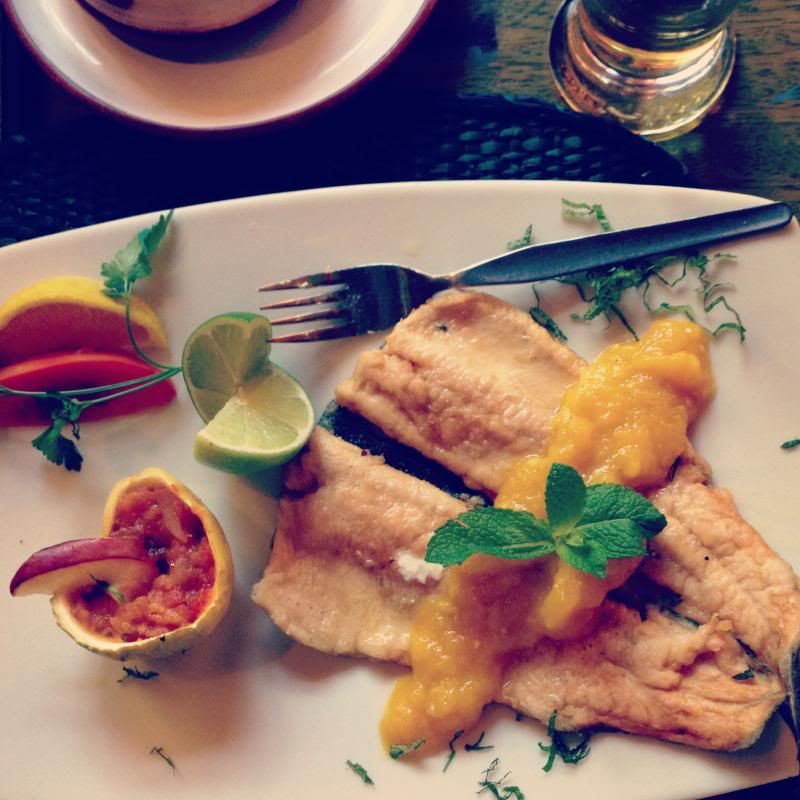 We waddled our way back to the train and headed off to Cusco for our last night there. Once we arrived we spent more time walking the streets and perusing some of the local markets. Cusco is a beautiful city. Will and I both agreed that we could have spent
far
more time there than was allotted on the schedule.
That night we met up with some newly found friends- Sindu and Anuj, a couple from North Carolina. The four of us just really clicked and time spent with them was full of great conversation and a
few
Pisco Sours.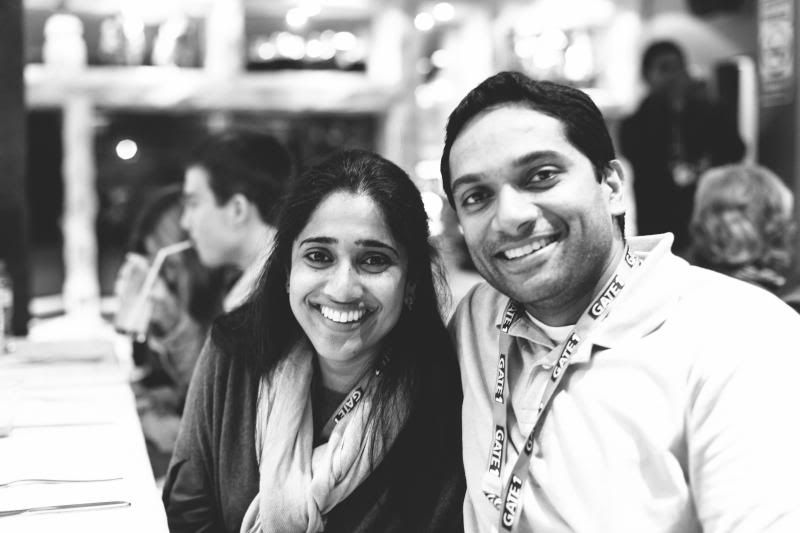 All four of us wanted to spend our last full night in Peru wisely, and what better way to end a phenomenal trip than with a phenomenal meal? Based on the recommendation of one of my friends who went to Peru earlier in the year, we decided to go to a restaurant called Pachapapa for dinner. We started with alpaca-en-brochette. I admit I wondered how good alpaca would be. It was delicious.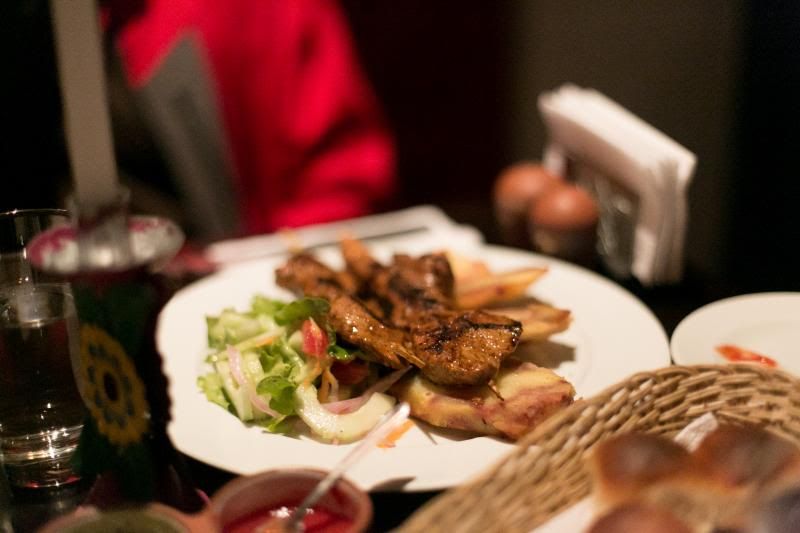 The main attraction of the meal (especially for the boys) was a very traditional Peruvian dish, typically eaten by locals only on holidays and special occasions. Cuy (also known as guinea pig). No mistaking that dish when it came to the table, eh?
Sindu and I weren't quite as enthusiastic about trying it as the boys were. But we weren't about to set ourselves up for ridicule for not being adventurous.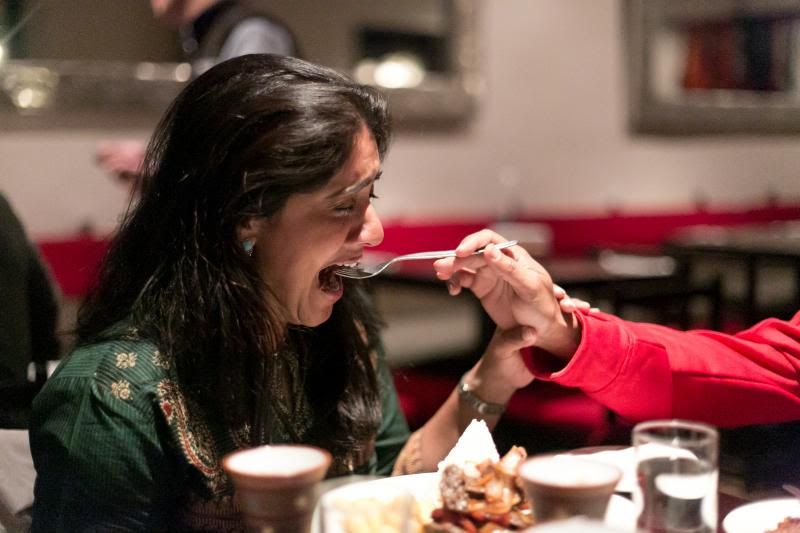 The next morning we were up early to catch our flight back to Lima. Early enough, in fact, for me to drag Mr. Zuill around the streets of Cusco one last time.
There was just
one
more photo I really wanted to get. I even brushed on on a little spanish before the trip
just
so I could get this photograph. "Puedo tomar su foto, por favor?" (May I take your photo, please?).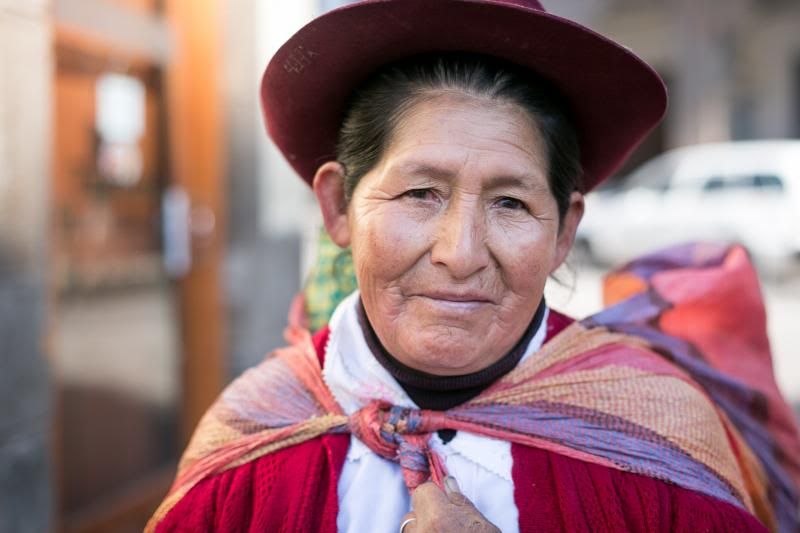 Shortly after we headed back to the airport and flew back to Lima. We had a few more hours to wander before meeting up with our group for one last dinner and then being driven to the airport for our midnight flight back home.
I still can't wrap my mind around parts of this trip. It was so amazing and so awe inspiring. I can't think of a better way to celebrate mine and Will's first anniversary and his 40th birthday. As is always the case though, it's good when you get back home. Especially when this excited little face is waiting on Mommy and Daddy to arrive!
The Zuills in Peru- it's a wrap! Thanks for reading!